In July 2021, Grab Singapore announced that it would play a more active part in practising sustainability throughout its operations. They call this project the 2030 Transport Sustainability Goal, where they've committed to doing their delivery services using a full fleet that runs on clean energy by 2030. Sounds promising, doesn't it? Not only is Grab Singapore pushing to positively impact the environment, but they want their consumers to participate in reducing their carbon footprints too.
Also read: Here's a List of the Newly Improved Public Toilets in Tokyo, Japan So Far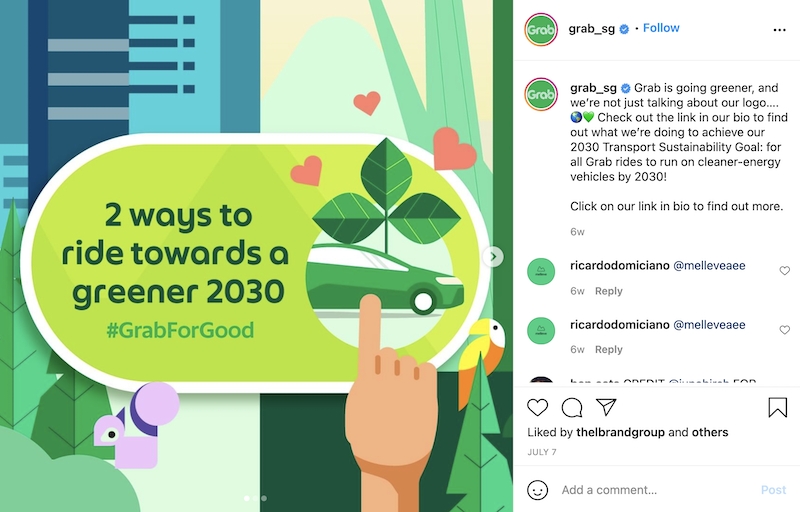 Through JustGrab Green and the Green Programme, the company is offering electric and hybrid vehicles for its customers to book. These vehicles are of a minimal VES A2 band, which emit less than 125g of carbon dioxide per km. Such vehicles also reduce carbon emissions by 55% compared to a regular vehicle on petrol. No additional fees are required to avail of this more sustainable ride.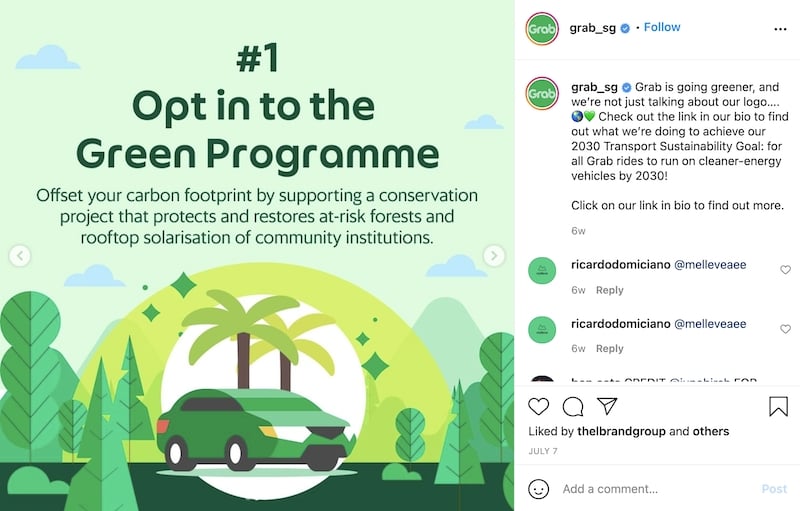 Aside from these initiatives, Grab will reportedly collaborate with Sembcorp Industries to explore solarisation projects; the company will also collaborate with Shell for purchasing carbon credits from the Katingan Mentaya Project of Indonesia. This is an admirable project that seeks to restore natural forests and conserve peatland habitats.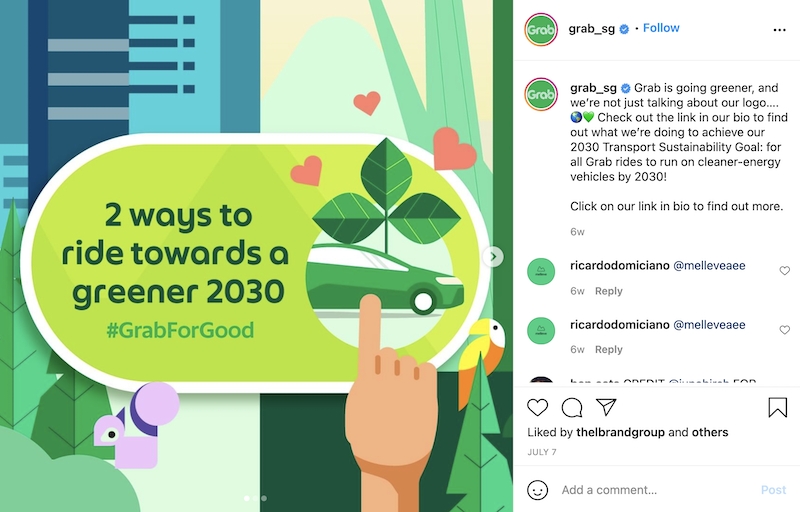 All these efforts are in line with Singapore Green Plan 2030, which is aiming to get every Singaporean vehicle operating with cleaner energy by 2040. 
Also read: Travel Better: 15 Best Ways to Help Locals While Travelling
"Our 2030 Transport Sustainability Goal is our commitment to taking a holistic approach to combat climate change. Introducing JustGrab Green and the Green Programme is the first of many steps Grab is undertaking to create solutions to environmental challenges. It is a team effort, and we will continue to examine ways where we, alongside our partners and consumers, can make a net-zero carbon future a reality for Singapore and the region," said Grab Singapore  Managing Director Andrew Chan. 
---
Featured image credited to Rayson Tan | Unsplash; all other images credited to Grab Singapore | Official Instagram Page