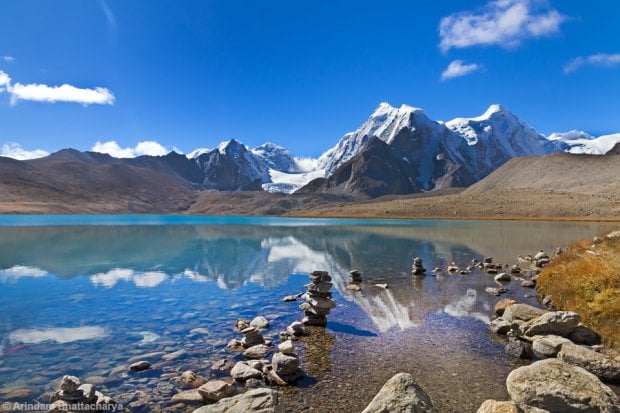 Image Credits: Arindam Bhattacharya
At the Eastern Himalayas region bordering Nepal, Tibet and Bhutan is Sikkim, one of India's smallest state. A land of mystic beauty that will mesmerise every traveller, Sikkim teems with spectacular natural sights with its abundance of towering mountains and deep valleys. Given its unique geography, diversity is a feature that embraces its community, manifest in customs, cultures and religions. Travellers normally begin their journey of discovering the resplendent sights in Sikkim from the state of West Bengal, moving north into Sikkim towards the third highest peak in the world, Kanchenjunga (8586 metres).
Sikkim has a strict policy for foreign visitors and many places of interest require special permits, hence the most convenient way to travel around Sikkim is with an organised tour operator, such as Ik Chin Travel Service. Below are some of the highlights of West Bengal and Sikkim.
Darling, take me to Darjeeling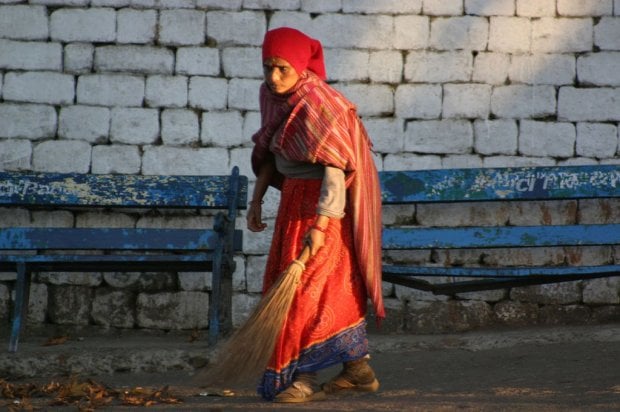 Image Credits: Jack French
Delicious as Darjeeling tea may be as the taste lingers on your tongue, visiting its city of origin will leave an even more lingering impression. Located in West Bengal, Darjeeling is known as the "Queen of Hill Stations". Travellers in Darjeeling should be geared for a visual feast – Darjeeling is set against the backdrop of the spectacular undulating mountain vistas. Aside from the Himalayas and rolling tea plantations, visitors are able to view incredible sunrises and cascading waterfalls.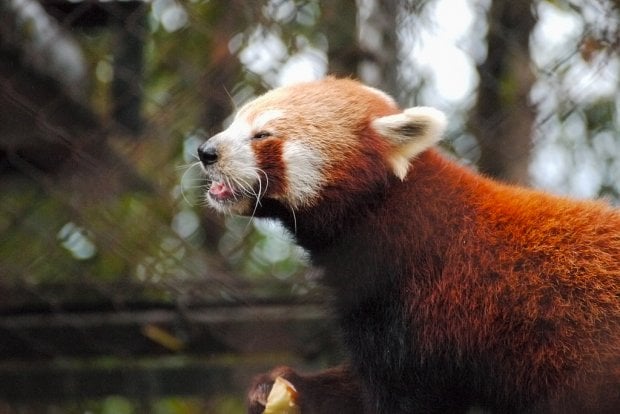 Image Credits: Wasin Waeosri
Darjeeling is also home to endangered red pandas and snow leopards, and those looking to catch a glimpse of these elusive creatures can do so in Himalayan Zoological Park. Take some time to explore the favourite tourist haunt that is Chowk Bazaar to discover a range of products  – vegetables, fruits, artificial jewellry, crafts and of course, lots of tea. Before leaving town, be sure to have a taste of "momo", Darjeeling's famous steamed dumplings with meat or vegetables fillings.
Panoramic mountain ranges from Pelling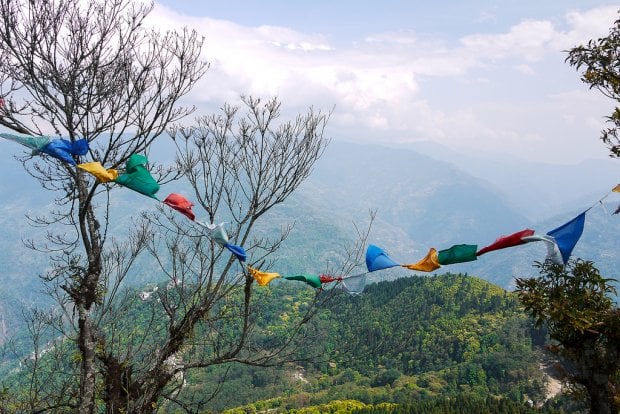 Image Credits: Wasin Waeosri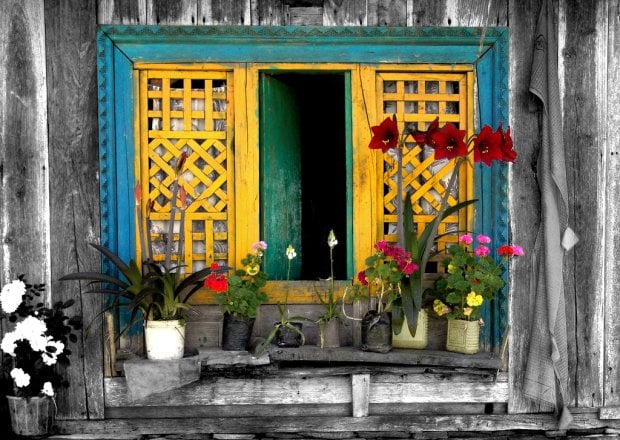 Image Credits: Sukanto Debnath
A four-hour drive from Darjeeling through bucolic landscapes, winding along hills and valleys, will bring you to yet another charming town, Pelling. Here, visitors are guaranteed to be busy snapping shots of the instagram-worthy majestic mountain views.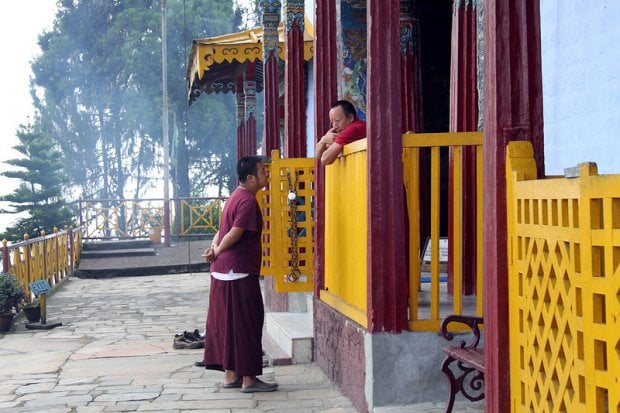 Image Credits: Flowcomm
Aside from boasting unadulterated natural splendour, Pelling is also dotted with a fair share heritage sites including ancient Buddhist monasteries and ruins. The outstanding Pemayangtse Monastery, one of the oldest in Sikkim, demands a visit, and so does the archaeological site of Rabdentse, a former royal capital that has been reduced to ruins.


Image Credits: roman korzh
Pilgrims and tourists travel far and wide to reach Khecheopalri Lake, where prayers can be offered and wishes can be made. An incredible feature of this lake is its pristine lake surface – despite being surrounded by foliage, it is clear of fallen leaves and birds seem to work to remove any that falls to its surface.
Gangtok – Switzerland Of The East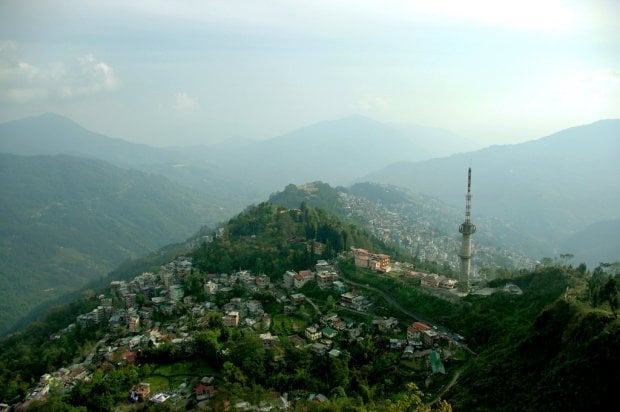 Image Credits: Shreyans Bhansali
To the east of Pelling is the capital of Sikkim, Gangtok. Sprawled over a hill, Gangtok offers plenty of shopping, dining and sightseeing options to keep every traveller busy. It is a great base for hiking around the region, or for relaxation and learning Tibetan Buddhist culture. A trip to Gangtok is not complete without a visit to one of the stunning monasteries such as Rumtek.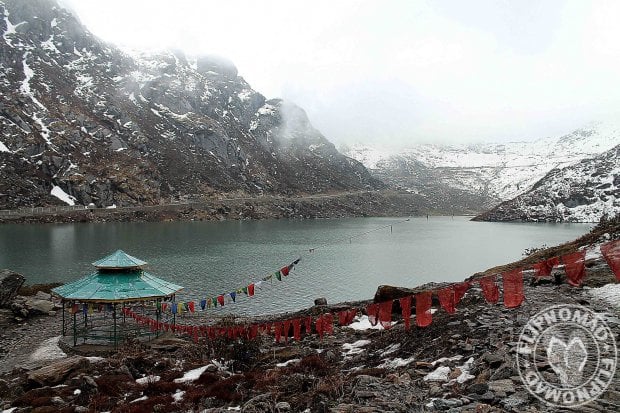 Image Credits: Flip Nomad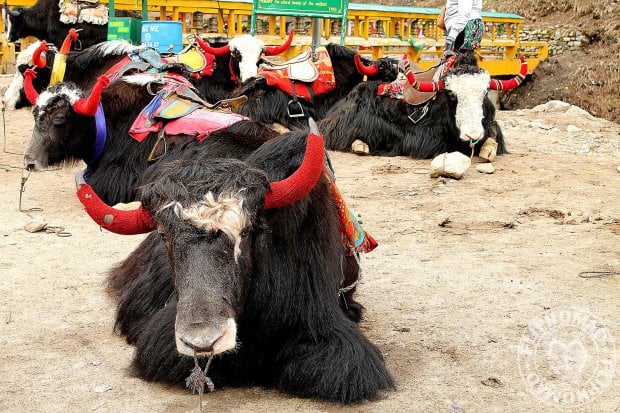 Image Credits: Flip Nomad
A popular day trip from Gangtok is to the enchanting Tsomgo lake which is flanked by mountains. Come winter, the laze freezes over and come spring, the white washes away to the colours of blossoms. Domestic yaks, which can be found in high altitudes in the Himalaya region, can be found around Tsomgo lake donned in colourful dressings and offering rides to tourists.
Life slows down In picturesque Lachung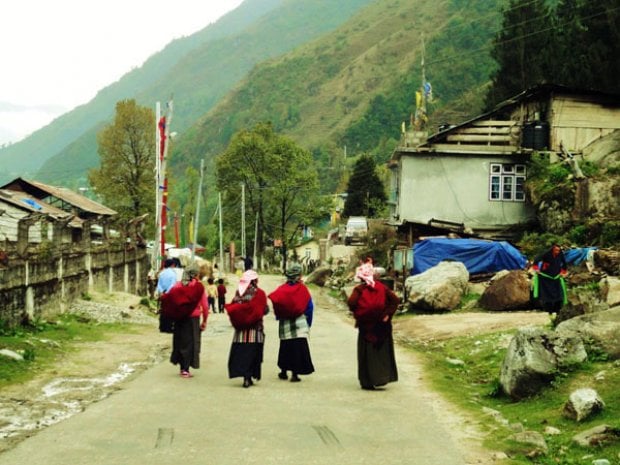 Image Credits: …your local connection
Located close to the Tibetan border, the village of Lachung is well worth a visit. It was once described by a British explorer as the "most picturesque village of Sikkim". Lachung rests at the confluence of two rivers, and the orchards in this area produces succulent apples, apricots and peaches. When in town, don't forget to pay a visit to the famous handicraft centre for unique woven fabrics.
Jolly and flowery in Yumthang Valley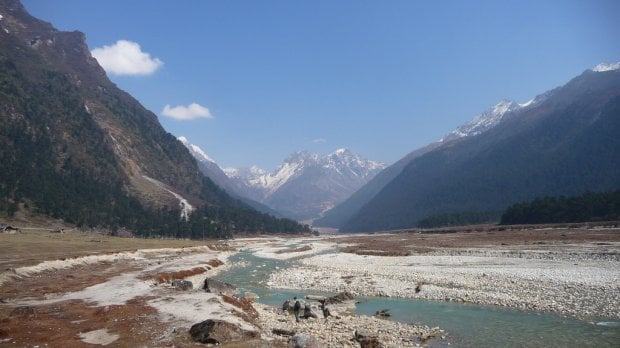 Image Credits: Cosimo Roams
Though Lachung is a an ethereally beautiful destination unto its own, it is also often a jump-off-point to Yumthang Valley. Floral fanatics in spring will rejoice, for Yumthang Valley is also known as "Valley of Flowers". Picture running wild and free in a field of small Rhododendrons and Himalayan flowers, with the view of mountain rivers and greenery – an experience that can very well materialise in Yumthang Valley.
Kalimpong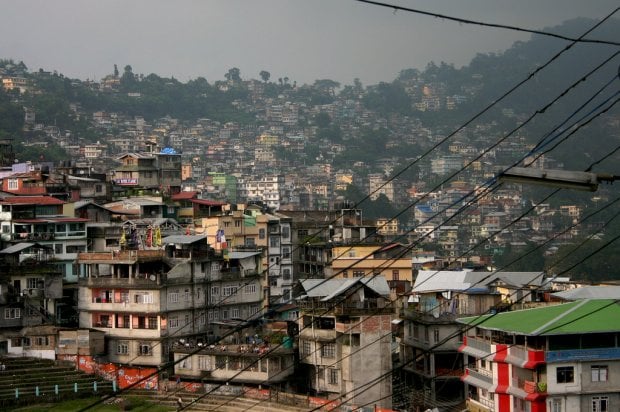 Image Credits: Prateek Rungta
A dose of authentic India in West Bengal can be found in the hillside town of Kalimpong. Though just 50 km away from Darjeeling and boasting equally magnificent views, it sees considerably less tourists. Around Kalimpong, is a whole panoply religious sites to drop by, a buzzing bazaar to roam around in, as well as hikes to undertake. A site to visit is the historic Dr Graham's Home, an extraordinary school founded by a Scottish missionary which grew from a small orphanage to a large campus. For the most scenic viewpoint, one must head to the highest point of Kalimpong: Delo hills. The vast lawns and meticulously landscaped gardens calls for a beautiful day outdoors.
Make it happen!


Image Credits: Damien Roué
The remote wilderness and rugged beauty of Sikkim makes it a destination that should be on the bucket-list of every nature-lover. Find the latest packages to Sikkim and make your trip there already!