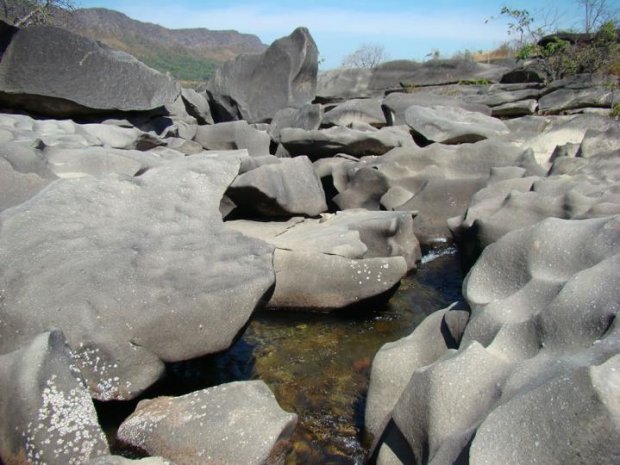 Image credits: jcsouzacorretor.com.br
If the lunar-like landscape of Yehliu Geopark in Taiwan does not satisfy your moon exploration fantasy, wait until you visit Vale da Lua in Brazil. Otherwise known as the "Moon Valley", Vale da Lua contains some of the earth's oldest rock formations. The rocks have an odd shape and texture, making them look like lunar rocks. They were believed to be formed by the river and lava flows many years ago.
Image credits: Ana_Cotta
This Moon Valley is not very popular even among the locals of Brazil. If you're the one who prefers to go on adventures off the beaten path, Vale da Lua is the best place to be.
-14.186611, -47.789271,Vale da Lua, Goiás, Brazil
Explore this natural wonder when you visit Brazil.