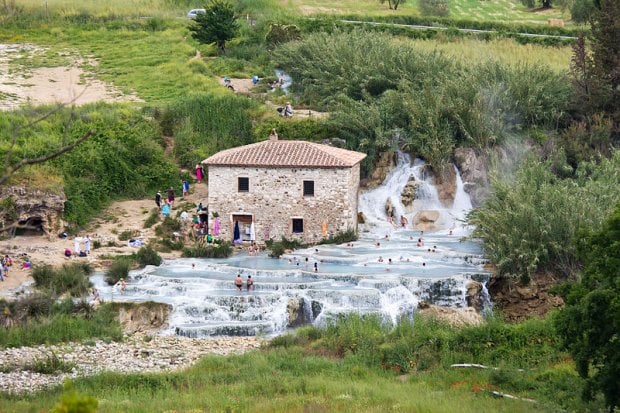 Image credits: Raimond Spekking
Want to escape the freezing winter season? Here's a natural attraction in the Tuscan countryside of Italy to warm you up. Once used by the Roman nobles in ancient times, Terme di Saturnia are a group of geothermal springs in the municipality of Manciano, just a few kilometres away from the village of Saturnia, Tuscany.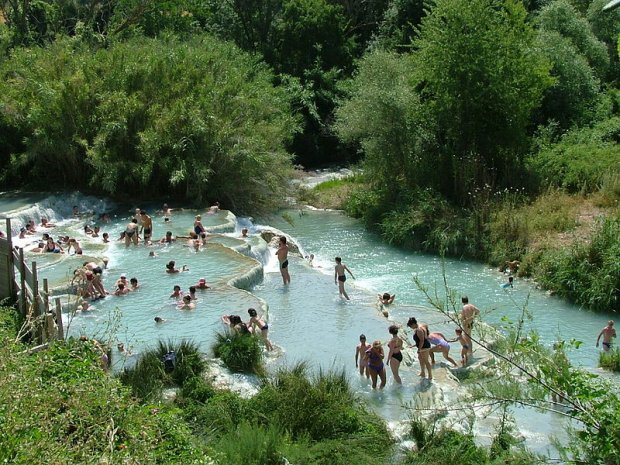 Image credits: Viragored
Legend has it that the springs were formed by the lightning bolts, thrown by the Roman god Jupiter during a battle against Saturn. The bolts that missed the target were believed to have caused the natural formations. The sulphurous spring waters, at an average temperature of 37.5 °C, are known for their therapeutic properties, thus many locals and tourists flock the area to bathe and relax any time of the year.
-42.658473, 11.516052,Terme di Saturnia, Grosseto, Italy
Don't miss this natural attraction when you visit Italy.