Often known as South Korea's winter wonderland, Gangwon Province is particularly magical once the winter season rolls around. With stunning snow-capped mountains and birch trees peppered with snowflakes, its wintry landscapes look like something straight out of a postcard — it's no wonder the province is home to so many iconic K-drama filming locations! 
What's more, Gangwon Province is also where you'll find the top ski resorts in Korea. It is actually one of the top skiing destinations in Asia — so much so that it's been selected to host the 2018 Winter Olympics and Paralympics, and is set to host the 2024 Youth Olympic Winter Games! The ski resorts, which double as excellent accommodations and sought-after tourist attractions, offer a great starting point for planning your visit. To help you set up the ultimate winter experience, we've put together a list of the top ski resorts in Gangwon Province — we're certain you'll find at least one that's perfect for you!
Pyeongchang
1. Alpensia Ski Resort
Fun fact: Alpensia Ski Resort was built specifically in the hope of holding the Winter Olympics in Pyeongchang, Gangwon Province — and this successfully came into fruition in 2018. The resort itself was the main venue for the Games, and hosted the ski jumping, bobsleigh, and Nordic events. It was also the set for the 2009 Korean film, Take Off, too!
Alpensia Ski Resort boasts being one of the top skiing destinations in South Korea thanks to its many exciting slopes. For beginners, there are gentle slopes that make it ideal for first-timers, while expert skiers can experience the thrill of skiing down the steeper slopes of the resort. The resort is also equipped with modern ski base facilities to match. 
Apart from skiing, Alpensia Ski Resort is also an especially attractive option for a winter family holiday with the kids. You could sled down the whimsical slopes, spend a day at the indoor water park, or even go for a romantic night ski with your significant other! 
Another advantage of staying at Alpensia Ski Resort is that its location makes it easy to explore other noteworthy spots in Gangwon Province, which is especially known for its natural attractions. One such tourist site would be Odaesan National Park,  a vast park brimming with gorgeous nature scenes, hiking trails for beginners and intermediates, camping grounds, and thousands of plant and animal species. It also houses two beautiful Buddhist temples: Sangwonsa Temple and Woljeongsa Temple. The trail leading to the latter is actually where you'll find the fir tree forest featured in popular K-drama, Goblin!
2. Yongpyong Resort
Home to world-class facilities, Yongpyong Resort is Korea's very first and largest ski resort. It boasts some of Asia's most impressive ski slopes, and actually hosted the slalom and giant slalom events at the 2018 Winter Olympics. Thanks to its wide expanse and high altitude, the resort offers the perfect conditions for skiing — no matter your level of expertise. 
Favoured by both local and international skiers, Yongpyong Resort attracts millions of tourists every winter. The Rainbow Paradise course in the Dragon Zone, in particular, is the second longest slope in South Korea (about 5.6km) and one of the most popular courses for ski enthusiasts! 
Not only is Yongpyong Ski Resort a top destination for skiing, snowboarding, and scenic gondola rides; the resort was actually a filming location for one of the most popular K-dramas to date. Yes, if you're a big Goblin fan, then you definitely need to hop aboard the Rainbow Gondola to Dragon Peak where you can admire some breathtaking views of the resort and recreate some iconic moments from the drama. 
3. Phoenix Snow Park
Nestled amidst the stunning Mt. Taegi, Phoenix Snow Park is the fourth largest ski resort in Korea. Known to have the best freestyle hill in the country, it was hand picked as the host hill for the majority of the 2018 Winter Olympics' snowboarding and freestyle skiing events. With a whopping 21 slopes, this resort is a particularly attractive option for intermediate and advanced riders — it's even equipped with Olympic-standard facilities for snowboarders!
The reasons to check out Phoenix Snow Park don't end there, either. The snow park is well-known for its gondola course, which will take you all the way up to the peak, Mont Blanc — with some of the most rewarding winter views, this is something you definitely have to experience when in Gangwon Province. To top it all off, the resort was also a filming site for K-dramas like Autumn in My Heart and Winter Sonata! 
Jeongseon
4. High1 Resort
Situated along the Taebaek Mountains, High1 Resort is another popular ski resort that offers breathtaking winter scenery. Offering a generous range of slopes and snow-centric activities, it's best explored over at least a couple of days — so if you're up for a full-blown winter vacay with the family, this resort should certainly be on your radar!
Hailed for taking inclusivity to a whole new level, High1 caters to everyone from beginners to advanced skiers — its in-house ski academy is even recognised for being the first ski school for the disabled. To add to this, the resort is also packed with amenities friendly to non-skiers: gondola rides (the best way to take advantage of the resort's breathtaking views!), shopping and dining facilities, and even an indoor skating rink.
What's more, the resort is not only home to some of the best slopes in the country; its perfect amount of snowfall, along with its prime location along Korea's main range, make it such a postcard-worthy destination and excellent shooting location, too. Fans of K-pop group BTS may even recognise the resort's impressive snowscapes as the setting for their 2021 Winter Package!
Chuncheon
5. Elysian Gangchon
Elysian Gangchon Ski Resort stands out among ski resorts in Korea as the only one that can be accessed from Seoul via subway. Getting there is simple: from Sangbong Station in Seoul, tourists just need to make a stop at Baekyangri Station. From Baekyangri Station, they can then ride the shuttle service to Elysian Gangchon Ski Resort. The service is free and is available every 20 minutes on the hour; it will take you from the station to the condominium entrance in just two minutes!
Apart from its accessibility, the ski resort is also located close to a few popular tourist spots. Nami Island in Chuncheon is a picturesque location made famous by the Korean drama classic, Winter Sonata. It is especially beautiful during winter and a top spot for avid photographers to grab pictures for their Instagram! On the other hand,  Gapyeong's Petite France Theme Park is a beautiful countryside location boasting ambient French-style buildings and a subtle European charm. So if you're looking for the perfect day trip, this is the best way to go! 
Another great option for the family, Elysian Gangchon has slopes for skiers of all levels. As eight out of 10 slopes are of lower difficulty level, the resort is particularly ideal for beginners and intermediates who'd like to learn and ski with ease. Truly friendly to first-timers, they even have bunny slopes and ski lessons that are open to young children! For those who long for an adrenaline-filled activity, you can also try your hand at ice climbing! 
Hoengseong
6. Welli Hilli Park
Boasting world-class facilities for both skiing and snowboarding, Welli Hilli Park is just an hour and a half away from the bustling city of Seoul. There, visitors can also enjoy some of the best freestyle skiing slopes and take in picturesque views as they ride the chairlifts to the ski courses.
Known for their expert (and English-speaking!) instructors, the resort is particularly popular among international tourists eager to learn the ins and outs of skiing and snowboarding. If you're not up for skiing yourself, the resort also occasionally hosts exhibitions by expert skiers, so you can just sit back and enjoy watching the pros do it! 
Besides offering a total of 20 slopes that cater to different skiers, Welli Hilli's standout feature would have to be the Super Pipe: their snowboarding half-pipe proudly designed by international standards. For winter sports enthusiasts, snowboarding in Korea is a must — and getting to do so along the resort's slopes and international-scale half-pipe is, without a doubt, a bucket list-worthy experience!
7. Sono Belle Vivaldi Park
One of the more budget-friendly ski resorts in Korea, Sono Belle Vivaldi Park is just an hour and a half away from Seoul, via bus or private car. Thanks to its affordability and convenient location — plus, throw in the fact that scenes from K-dramas like Legend of the Blue Sea and That Winter, The Wind Blows were shot here —  it's been recognised as the most visited resort in the country for seven years in a row! 
Especially popular among younger travellers, Vivaldi Park is equipped with state-of-the-art facilities for skiing, sledding, and tubing; it's also home to Snowyland, a theme park packed with fun-filled snow activities for kids. In addition, the resort is also open all the way until 5am — something to take note of for those interested in trying out night skiing!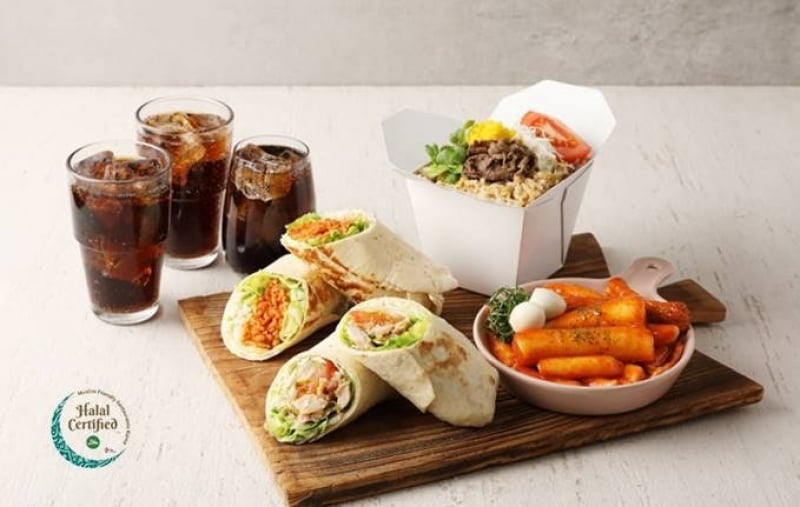 Finally, Vivaldi Park also comes highly recommended as a Muslim-friendly travel option, as it is fitted with the necessary facilities to allow Muslim travellers to vacation with ease. Out of all the ski resorts on this list, it is the only ski resort in Gangwon Province with a halal-certified restaurant, along with a Muslim Prayer Room.
Wonju
8. Oak Valley Resort
Oak Valley Resort is among the best-loved ski resorts in Korea, and it isn't hard to understand why. Despite being conveniently located just 90 minutes from Seoul, you'll find that the resort is often free from large crowds — a big plus for those who prefer to be away from busy tourist areas! Beginner skiers will certainly appreciate the resort's relaxed vibe; along with their friendly, patient instructors, the resort's atmosphere will truly make first-timers feel comfortable while learning the ropes.
An ideal pick for an activity-packed holiday, the resort prides itself on providing the ultimate getaway for the whole family. They even live up to their promise, with skiing, sledding, and golfing facilities specifically designed for children to safely enjoy. But what really sets Oak Valley apart is it's not only one of the top places for skiing in Korea — here, you'll also find two major attractions that deserve a spot on your itinerary: the Sonata of Light and the Museum SAN (Space Art Nature).
Decorated with a whopping 4 million LED lights, the Sonata of Light is an immersive lights show that will leave guests in absolute awe. You'll feel as though you've stepped into the pages of a fairy tale as you walk through the trail, where you'll get to witness five captivating themes. Get a sneak peek of the experience here!
The Museum SAN, on the other hand, is a must-visit for art and architecture lovers everywhere. Guests will surely love its unique setting, as the museum is located in the middle of nature; with every change of the season, it has almost an entirely different look — the museum's facade is practically an attraction itself! Inside, you'll find an entire exhibition dedicated to internationally acclaimed artist James Turrell, along with various collections that showcase the beauty of Korean culture. As if all this wasn't enough, the museum also houses a flower garden, water garden, and stone garden!
When it comes to skiing in Korea, it's undeniable that visitors are spoilt for choice. Not only that, the ski resorts in Gangwon Province offer a whole lot more than slopes; they're designed to provide guests with everything they need for a complete winter holiday!
But while it'll certainly be tempting to spend your entire vacation within your ski resort of choice, there's still much to see, taste, and explore around the enchanting Gangwon Province — the resorts are just the tip of the iceberg! With mouth-watering cuisine, extraordinary sights, and exciting activities, Gangwon Province promises a full travel experience that'll be nothing short of memorable. So, what are you waiting for? A magical winter escape beckons!
For more information, visit Gangwon Province's official website and Facebook.
---
Brought to you by Gangwon Province.