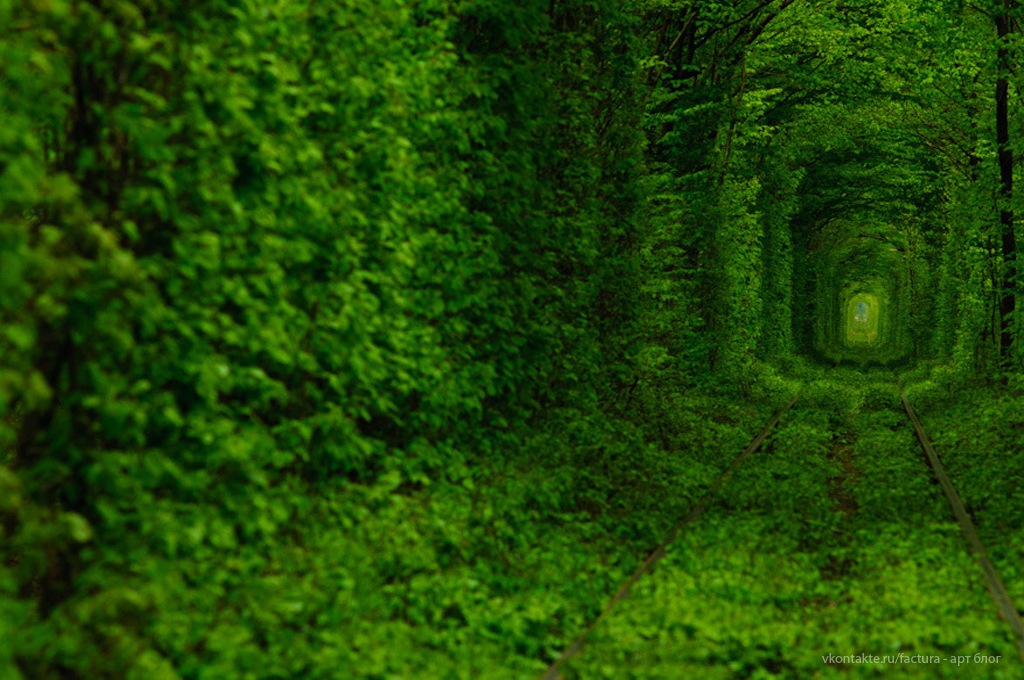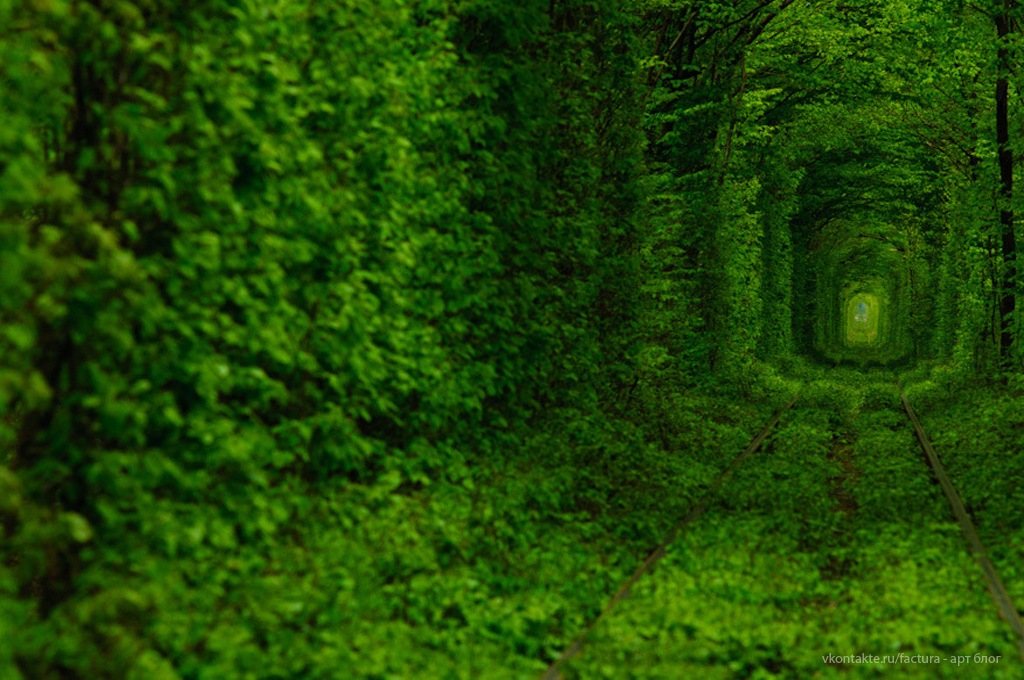 Ukraine, the second-largest country in Europe has beautiful architecture, romantic alleys, adventurous sports, majestic castles and large market squares. However, nothing can beat the mysterious, romantic Tunnel of Love located in the deep, dark forests of Kleven. This 3km long tunnel is covered in bright greenery, its plants hanging down and meeting at the overhead, forming a gorgeous green tunnel. Previously the Tunnel of Love was merely just another part of a railway. Today, it is one of the most popular spot for lovers in the world.
This green leafy tunnel provides transport once every day for trains to deliver wood logs to the nearby wood factory. When it is not used by trains, tourists flock the area, turning the place into a new magical world. Walking through the tunnel is like a scene out of a movie. It feels surreal and almost unbelievable. 

Things to do nearby:
For sport lovers, there are amazing hike trails among the Carpathian Mountains that is bound to give you spectacular views of the town.You can also explore the Kamianets-Podilskyi, Khotyn and Swallow's Nest castles down below that will give you an enlightening perspective on Neo-gothic architecture. A personal favourite, Swallow's Nest hangs off the cliff and overlooks the amazing and mysterious Black Sea! This is one of the most beautiful castles you will ever set your eyes upon. Kayaking is also a well-loved sport that is enjoyed by many here. Away from the sea, there are numerous things to do. The Market Square in Lviv is the largest square in the city and has almost everything. You can grab a bite at one of the restaurants along the streets, explore charming little shops and admire beautiful, old buildings.
Ukraine is a beautiful country with much to offer. Give yourself the chance to be amazed.
Inspired? Here's how you can make your travel happen:
TripZilla Travel Packages to Europe
Image credits: http://bit.ly/1jtt0ug