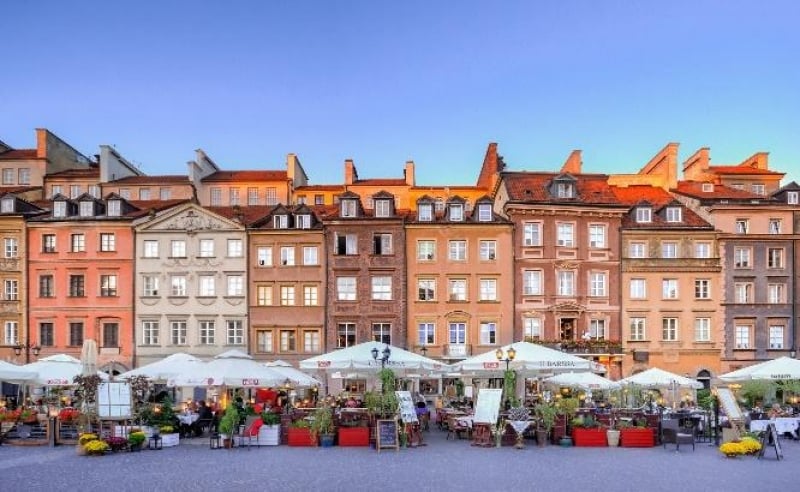 Banish any thoughts of Poland being cold and industrial or dull and dismal. If you're planning a trip to Europe, this underrated country should be at the top of your list. Poland's dynamic cities offer buzzing nightlife, hipster hotspots and world-class cultural sights. Its medieval architecture makes almost every place look like a storybook setting that's straight of out a Hans Christian Andersen fairytale.
As the ninth biggest country in Europe, Poland's geographical area is huge and it has a dizzying array of diverse landscapes – from beaches and islands to mountains and sand dunes. The best part? It's relatively inexpensive compared to its glitzier neighbours so you'll get to enjoy that dreamy European getaway without breaking the bank.
Still not convinced? Check out our list of top six factors why Poland is the perfect destination for your next holiday!
1. Beautiful castles dot the country
For every little girl who had ever dreamed of being a princess and for every little boy who had ever wanted to slay a dragon, Poland's plethora of palaces offers the perfect opportunity to revisit your childhood fantasies!
There are roughly 250 castles – and that's just in Warsaw, the Polish capital, alone – and about 2,800 scattered all over Poland. The majority of these were constructed for royalty in the 17th and 18th centuries and have since been converted into museums. Popular spots include Warsaw's The Royal Castle or Zamek Krolewski. The Second World War left most of Warsaw in ruins, including the castle, but the entire structure was faithfully rebuilt, and conservationists took pains to recreate the interior with original furnishings. The castle used to be the residence of ancient Polish kings, and subsequently, the Russian tsars, so get ready to feast your eyes on lavish décor, opulent furnishings and breathtaking works of art.
Game of Thrones fans – head for Malbork Castle, just outside of the city of Gdansk. Wander the grounds and you're sure to walk away with some GoT feels. It's one of the world's largest castles and definitely worth a tick on your palace bucket list, as are Wilanow Palace, The Palace on the Isle, Książ and Czorsztyn Castle.
2. Poland is a land of magic and legends
Kraków, Poland's second capital, is often referred to as a city of myths and legends. And nowhere is this magical atmosphere more evident than at Wawel Hill. With a history that goes all the way to the Paleolithic Age, Wawel Hill is a sprawling complex that comprises the royal castle and the cathedral, among other buildings.
Start at the Wawel Castle and take a mandatory selfie with the flame-blowing dragon upfront before heading in to view the impressive State Rooms and Royal Apartments. Next, swing by the cathedral. It has a crypt housing the remains of most of Poland's monarchs but the real attraction are the huge prehistoric bones hanging on a chain near the entrance. Legend has it that these belong to Smok Wawelski, the local fearsome dragon, and are believed to have magical powers. Round off your visit by heading west of the hill for the Dragon's Den. According to the stories, this cavern, made up of a series of limestone rooms and accessible via a spiral staircase, was where Smok used to hide out after terrorising the villagers.
3. A secret world of salt exists deep underground
For a truly fascinating experience, venture a few kilometres outside of Kraków and visit the Wieliczka Salt Mine – an unearthly underground world of pits and chambers made entirely of salt. It has about 300km of labyrinthine tunnels distributed over nine levels. The deepest is about 300m underground. Guided tours will bring you round the chambers and galleries – and even underground lakes – where you can marvel at the beautifully detailed sculptures and monuments. Highlights include a grand chapel where everything – from altars to chandeliers – are carved entirely by hand from salt blocks.
The mine is also known for its medicinal properties, thanks to the preservative nature of its air quality. There's even an underground sanatorium where people suffering from chronic allergy diseases can book for an overnight stay and get treated.
4. There are medieval market squares for making merry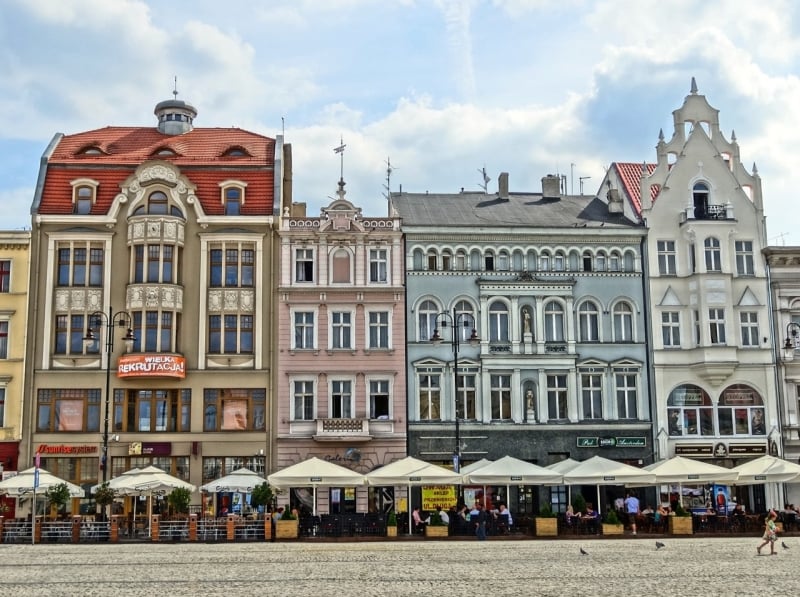 You can find ryneks – medieval market squares – in most cities in Poland. They are usually filled with cafes, shops and restaurants, and are great places to people-watch, check out the local architecture and just soak in the atmosphere. Some of the most picturesque can be found in Wrocław, Poland's fourth-largest city, and also Kraków.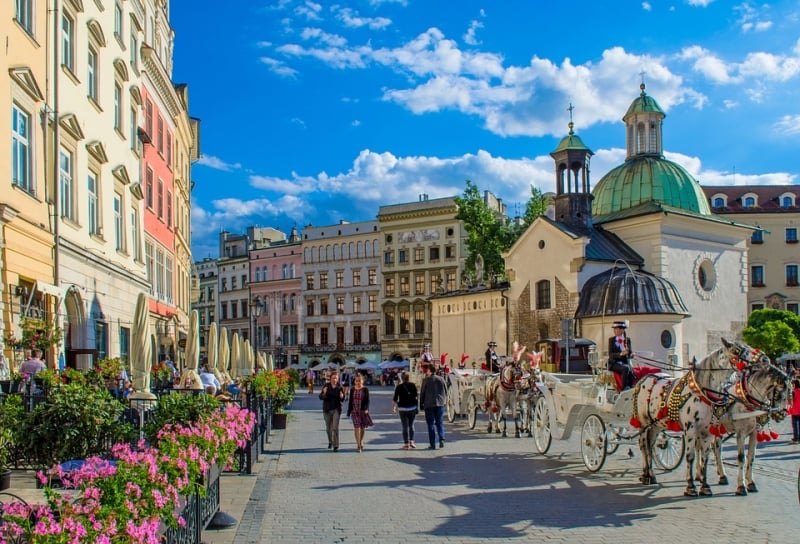 Kraków's Market Square (Rynek Główny) is the largest in Europe and is designated as a UNESCO World Heritage Site. Be sure to visit the Cloth Hall, conveniently positioned in the middle of the square. Back in the 13th century, this gorgeous Renaissance-era building was the focal point of trade and it's home to a collection of outdoor stalls. It's still a bustling market today, with a few extra besides! Arts enthusiasts can visit the National Museum of Kraków while the young and the young-at-heart will love the Rynek Underground, the newest kid on the attractions block.
5. Poland has its share of dynamic cities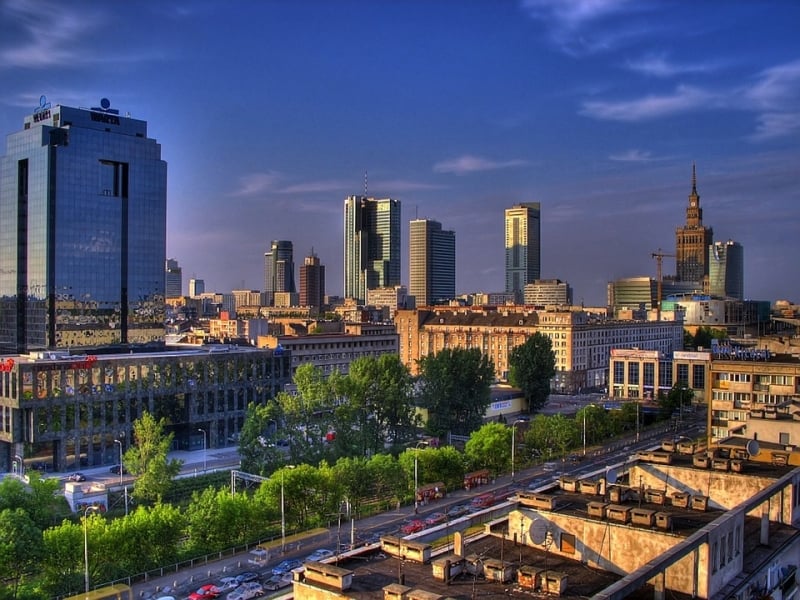 The great thing about Poland is that even as it works to preserve its past, it fully embraces its future as a thriving modern metropolis. There are plenty of activities to keep you occupied no matter which city you find yourself in. Visit world-class art galleries, spend a day at the theatre or geek out over science at the highly engaging Copernicus Centre in Warsaw. Take in an opera in Kraków. Source for fantastic amber jewellery if you're in Gdańsk, Poland's port city. Head to Łódź, the third-largest Polish capital, for one-of-a-kind designer products.
For an off-the-beaten-track city experience, walk around the up-and-coming Praga district in Warsaw. It used to be a dangerous industrial area but it has since transformed into a trendy district. Expect eclectic cafes, independent art spaces, vibrant street art, alternative museums and charming little bookstores.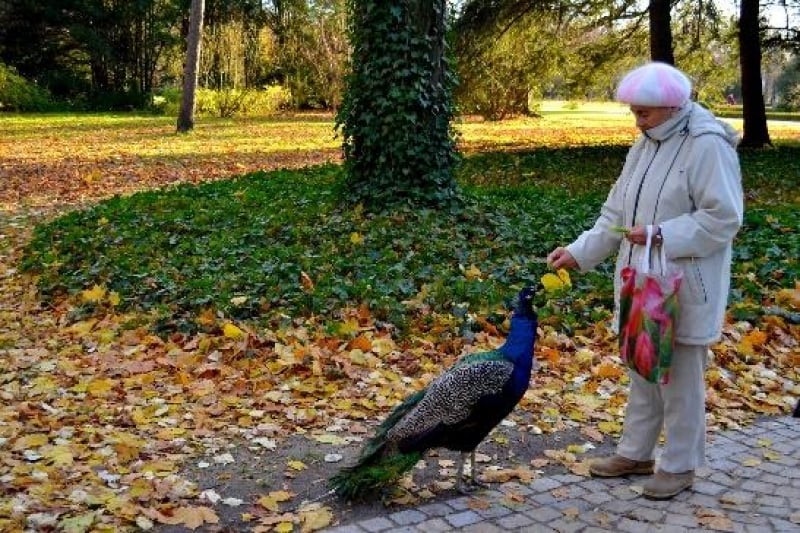 A visit to Warsaw's Łazienki Park is also a must, especially if you're planning to visit between May and September. The park and its surrounding areas make up the former summer residence of Poland's past royalty and is home to many gorgeous gardens. Come summer, join the locals who converge on the park in the afternoon to amble in the gardens, laze, picnic and take in the beautiful sounds of the alfresco Chopin recitals.
6. It is the place to embrace the Great Outdoors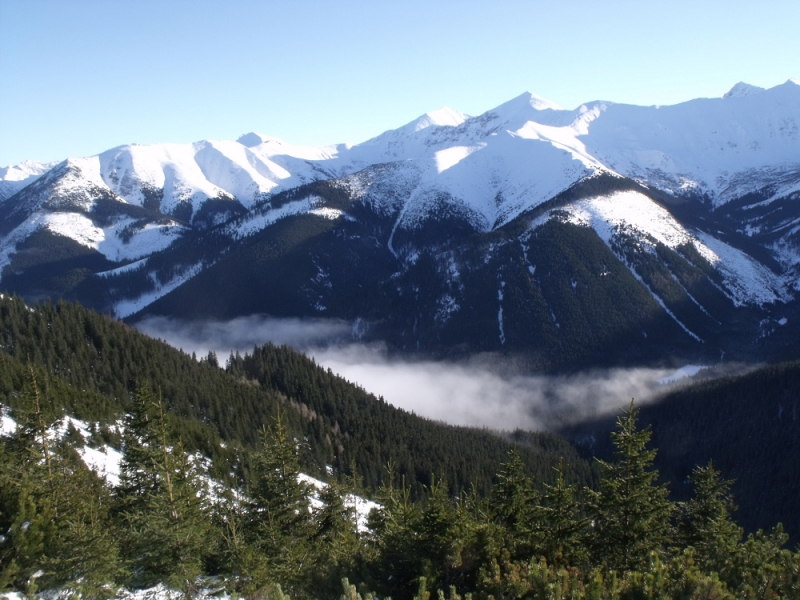 Fresh-air fun awaits once you tire of the bright lights of the big cities!
Hiking enthusiasts will not want to miss out on climbing the awe-inspiring Tatra Mountains. Clearly marked trails take you on a scenic journey through dense woods, meandering streams and mountain passes. The peaks are covered in snow most of the year so it's also a prime spot for skiers and snowboarders.
If you're into water activities, you have to make Mazury, the land of one thousand lakes, your first port of call. It has the perfect conditions for kayaking, canoeing and sailing. For some forest adventure, head to Bialowieza Forest. This is Europe's oldest remaining forest. If you're lucky, you might catch a glimpse of its local residents: the bison, the elks, the lynxes and the wolves.
Poland's long and rich history, cool cities, diverse landscapes and unique wildlife mean that there is no end to the list of unique activities that you can try. Are you ready for your Polish adventure yet?