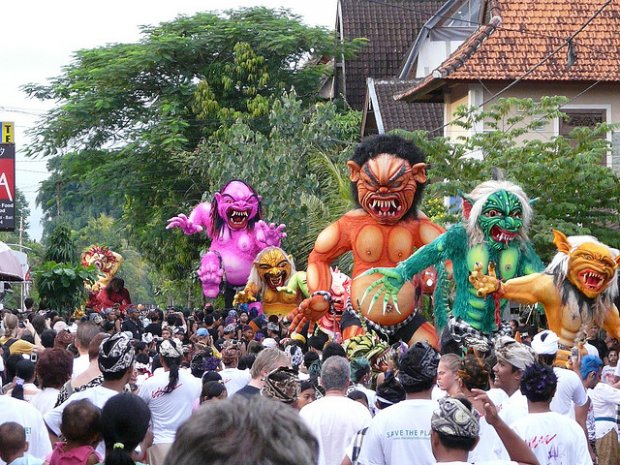 Image credits: Matthew Spong
New Year celebrations are often associated with ceremonial countdowns, fireworks and parties, but did you know Bali, Indonesia braces the New Year in a totally opposite way? Otherwise known as the Bali Day of Silence, Nyepi Day is probably the quietest New Year celebration in the world.
All people, locals and even tourists, are not allowed to roam around the streets, attractions and beaches in Bali. No form of entertainment, travelling or work is allowed from 6 AM on the day itself until 6 AM the following day. Even the airport is closed for Nyepi Day. This Balinese Hindu New Year is usually celebrated on the first new moon in March. This year, it falls on March 21.
The idea of being locked up in your villa or resort may not be something very exciting but the experience will surely be worthwhile – a perfect time for self-reflection or indoor bonding with your loved ones or friends.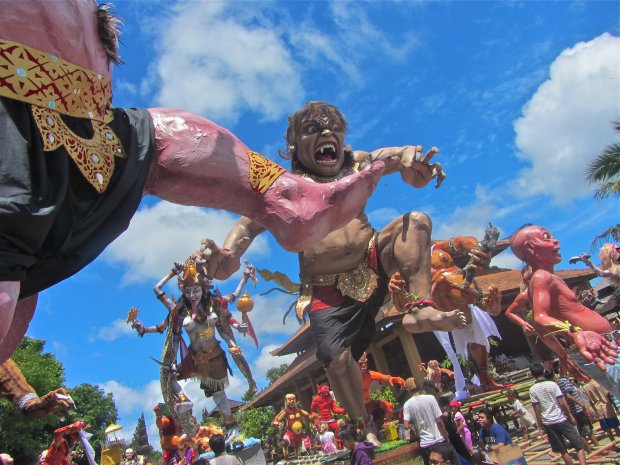 Image credits: doitbalistyle.com
The "Silent Day" is not the only highlight of Nyepi. Days prior to the actual Nyepi Day are filled with fun parades and noisy celebrations. People paint their faces, make some noise and parade the huge paper mache effigies of evil spirits called "Ogoh Ogoh". These huge effigies are ceremoniously burnt in the evening, and this is followed by dancing, drinking and partying. So if you plan on making it to Bali's Nyepi Day, make sure you don't miss the preceding celebrations.
-8.335238, 115.140242,Bali, Indonesia
Experience this one-of-a-kind New Year celebration in Bali.