Malaysia is a vast convergence of cultures, activities, races and food but there's something else about this humble Southeast Asian nation that many might not know about. Something a little under the surface: its caves. A sprawling collection of mysterious cave formations containing intriguing structures and wildlife can be found throughout the country. If you're an adventurous spirit with a knack for cave exploration, here's a list of some of the caves in Malaysia that are open to the public.
1. Gua Tempurung
A couple hours' drive away from the capital of Kuala Lumpur, nestled on the outskirts of Perak, you'll find one of the largest and most popular cave attractions in Peninsula Malaysia. Gua Tempurung offers a range of tours with varying levels of difficulty. Try your hand at a challenging trail through the murky lower levels of the large cave or take the easier route comprising platforms and bridges on the upper levels.
Either way, Gua Tempurung is a fascinating endeavour filled to the brim with captivating rock structures and intricate details. As a show cave, electric lighting and walkways have been installed for added safety and convenience. A fine "cave river" runs through a passage that stretches about 1.6km through the hill and three very large chambers include spectacular stalactites for visitors to gawk at.
2. Batu Caves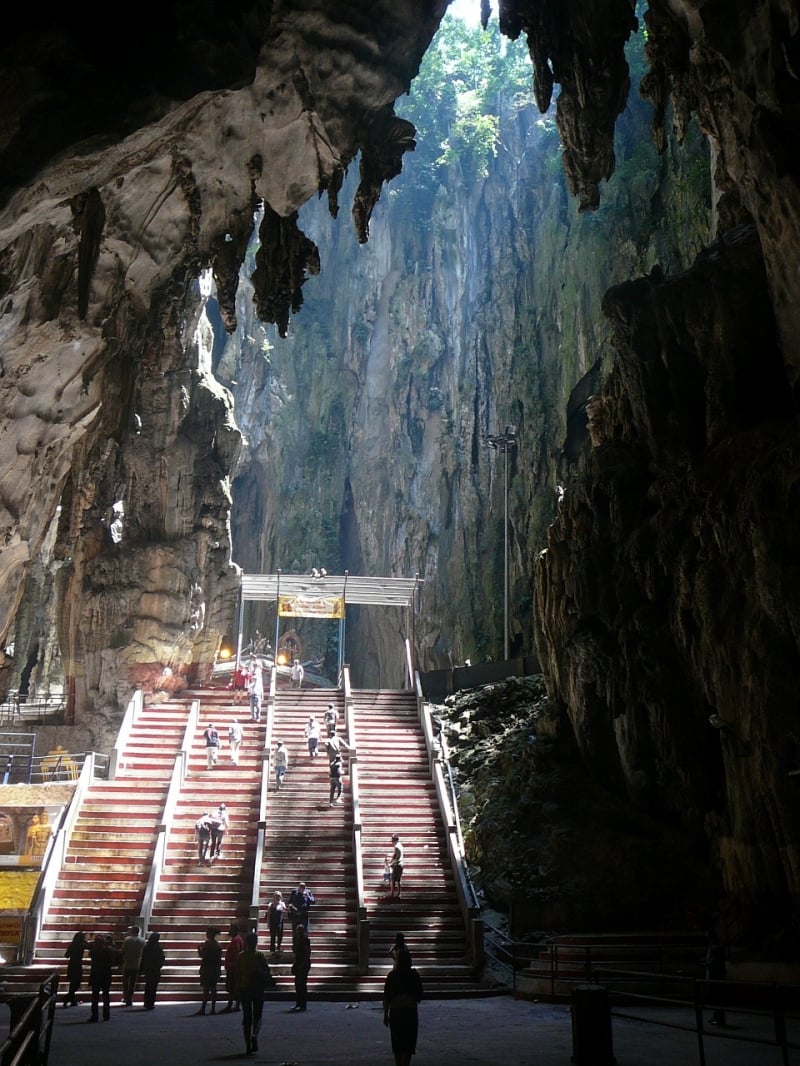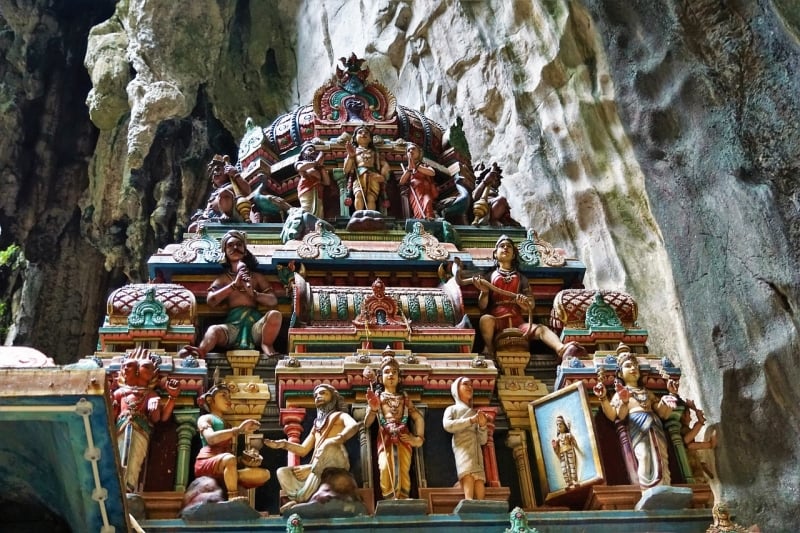 This cave is located right smack in the middle of the thriving town of Gombak, Selangor. Functioning as a religious landmark, this amazing structure is where Hindus congregate for the purposes of worship. Tourists and visitors can also be found wandering the massive cave and lingering at its entrances. If you do visit this spot, please acknowledge that it is a holy site for devout Hindus and should be treated with respect. The Batu Caves hosts one of the most famous Hindu temples in the world – Sri Subramaniam Temple – as well as a large, golden statue that towers near the entrance to the cave.
In addition, the Batu Caves also includes the Dark Cave (one of the main caves) which has been an ancient abode for wildlife for approximately 100 million years. Inside, you'll find the rarest spider in the world: the Trapdoor spider (Liphistius batuensis). Arachnophobes may want to take heed. The Dark Cave also includes extensive collections of magnificent cave formations such as stalactites, stalagmites, flowstones, cave pearls and cave curtains.
3. Perak Cave
The Perak Cave is located in Ipoh and is a 6km drive along Jalan Kuala Kangsar to the north. It is also a religious landmark with the Perak Tong Cave Temple housed within its vicinity. It is known for the colourful murals as well as the Chinese calligraphy painted by Chong Yin Chat that adorn its walls. Various depictions of characters and events from Chinese mythology and Buddhist scripture can also be found in this fascinating attraction.
4. Gua Nasib Bagus
Directly translated into English, the name of this cave reads "Good Luck Cave". It is located in the Gunung Mulu National Park in Sarawak and is home to the world's largest natural underground chamber. Gunung Mulu National Park is only accessible by flight and you will be charged an entrance fee of RM10 per person.
The colossal underground chamber of Gua Nasib Bagus, named Lubang Nasib Bagus (or the Sarawak Chamber) is more than 600m long, 400m wide and 100m high. It is so unbelievably large that it has been described as being capable of holding up to 10 jumbo jets nose-to-tail within its walls and 60m-high roof. Additionally, a cave stream can be found for a quick, rejuvenating splash in the clean waters of this amazing natural construction.
5. Deer Cave
Also set in the Gunung Mulu National Park of Sarawak, the Deer Cave stands out from the other caves due to its magnificent cave passage, commonly known as the largest in the world. There are a number of things that make this Garden of Eden so unique, including the aptly named Adam and Eve showers that shoot out 30m columns of water and the hundreds of thousands of bats that stream from its mouth every evening between5pm to 6.30pm. On top of all this, a quirky little Abraham Lincoln silhouette can be found hidden among the rocks.
6. Lang Cave 
The Lang Cave is the smaller sister of the Deer Cave but even this quaint little attraction has something up its sleeve. Its beauty lies in the natural formation of its stalagmites and stalactites, including a section that resembles hundreds of tiny jellyfish.
7. Gua Payong
Located along the East-West highway near Kampung Kalai in Kelantan, Gua Payong can be reached through a 15-minute drive and is situated inside Gunung Rend, a large limestone hill. This cave is known primarily for its intriguing collection of formations and structures including unique stalactites and stalagmites as well as granite and limestone specimens. Additionally, Gua Payong is also known for its bats and various species of insects.