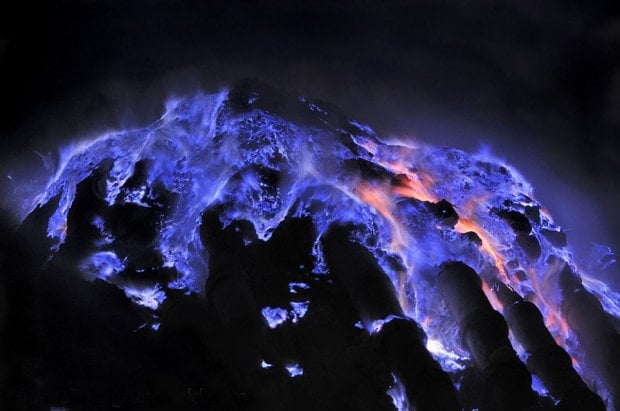 You may initially think that this photo was taken from outer space like a beaming galaxy or a group of heavenly bodies. You don't actually need a space exploration to capture this otherworldly spectacle because it can be seen right here on Earth.
Found in East Java, Indonesia, Kawah Ijen volcano has intrigued many people around the world because it spews an unusual blue lava unlike the common red or orange lava shown on most documentaries.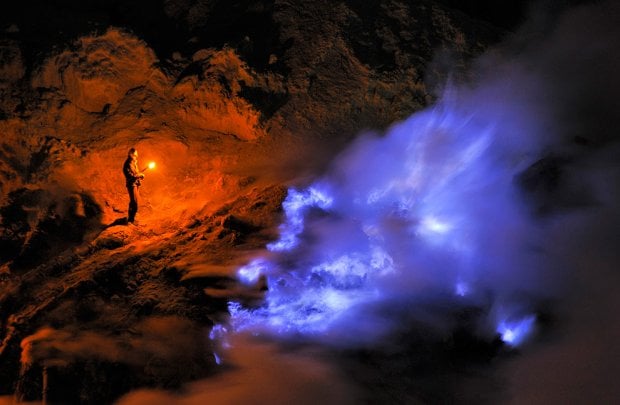 Contrary to what others believe, the apparent blue lava isn't lava itself. According to Olivier Grunewald, the brave photographer behind these remarkable photos, the blue glow is the result of the combustion of sulphuric gases in contact with air at temperatures above 360°C. The burning sulphur gives off bright blue flames that are only visible at night.
Not only does Grunewald want to fascinate people with his Kawah Ijen photos unaided by digital enhancement, he also wants to spread awareness of the harsh working conditions of the sulphur miners who risk their lives only to get a meagre amount of money.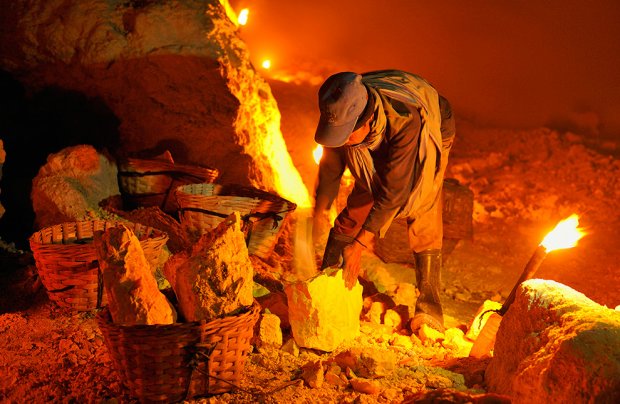 Here's a short documentary to inspire you.
-8.058840, 114.241313,Kawah Ijen Volcano, East Java, Indonesia
Brave enough to do this kind of adventure? Plan your trip with
TripZilla Travel Packages to Indonesia now!
Image credits: Olivier Grunewald