The winter season in Hong Kong is more like a cool fall day, with temperatures ranging from 10°C to 20°C. This comfortable drop in temperature creates the perfect conditions to do some urban trekking in the city, an activity that in the usual summer conditions of close to 40°C and 90% humidity, would be unbearable.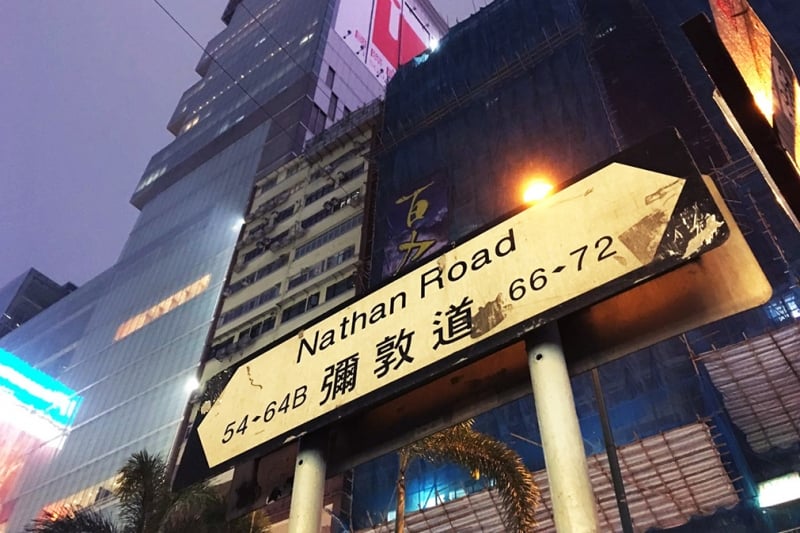 One of my favourite stretches of urban Hong Kong to wander around is Nathan Road, which was once called Hong Kong's Golden Mile. Stretching from the Tsim Sha Tsui harbour all the way to Prince Edward, this road is the longest in Hong Kong and spans four MTR stops. Branching out from Nathan Road is a dense web of local street markets, shopping and eating districts, and other attractions worth taking a look at.
The tight density of residential and commercial spaces means that the bustling rhythm of the street features a wonderful mix of local residents, tourists, visitors to the areas, business owners and patrons and students.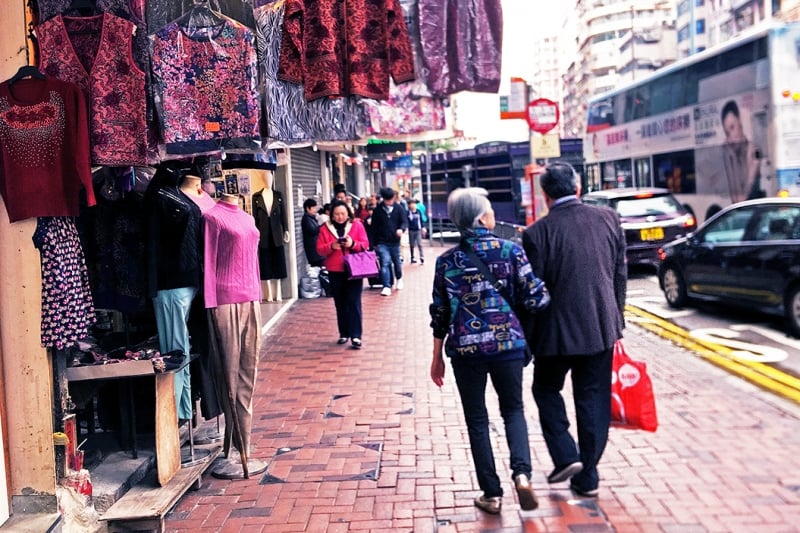 From modest hole-in-the-wall restaurants, to franchises with years of history, Nathan Road is a delightful street to eat your way through, featuring the classics of Hong Kong cuisine from high dining to street food. There are options for any kind of diner, looking for any kind of cuisine.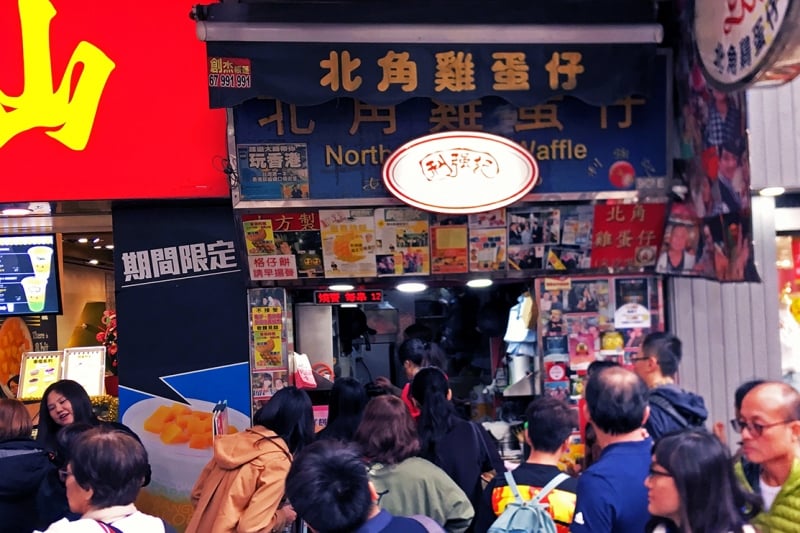 Some highlights for the famished foodie include:
Mido Café

Hong Lin Restaurant

Temple Street Seafood

Yee Shun Dairy Milk Company

North Point Waffles

Yau Ma Tei Wholesale Fruit Market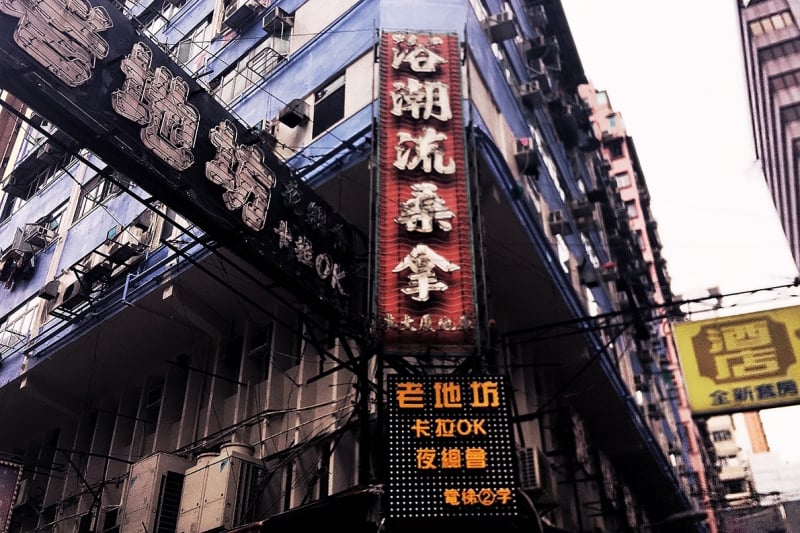 Just off Nathan Road are the famous, rowdy street markets of Hong Kong. From Temple Street in Jordan, to Sai Yeung Choi, Fa Yuen Street and Ladies Market in Mong Kok, these crowded side streets have much to offer in terms of wares, strange goods, and value buys!
A note that most of these markets are busiest in the late afternoon and evening, between 4.00pm to 10.00pm, so aiming to hit them in the middle of the day will prove to be a fruitless endeavour.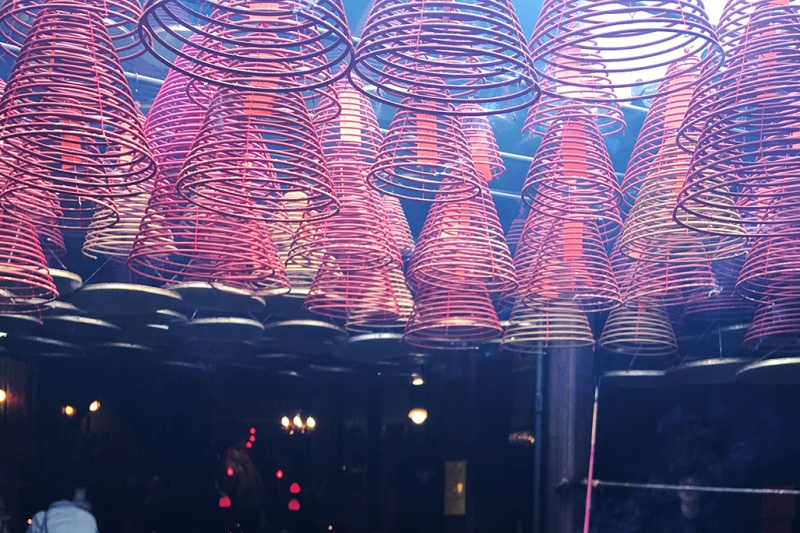 When walking these streets, the aging architecture of the city and local practices of its residents make for incredible views. Nathan Road is pocketed with huge temples like the Yau Ma Tei Tin Hau temple as well as little shrines and altars with roadside offerings to local gods, in observance of age-old rituals that continue in this busy city.
Alongside these reminders of daily living, the tangle of construction bamboo, cables, neon lights, pipes and air-conditioning units is a uniquely Hong Kong scene, and Nathan Road is full of these combinations in a variety of colours, shapes and sizes. Look up for the ever present views of workers rebuilding and repairing the city, and the changing façade of buildings going through phases of development and growth.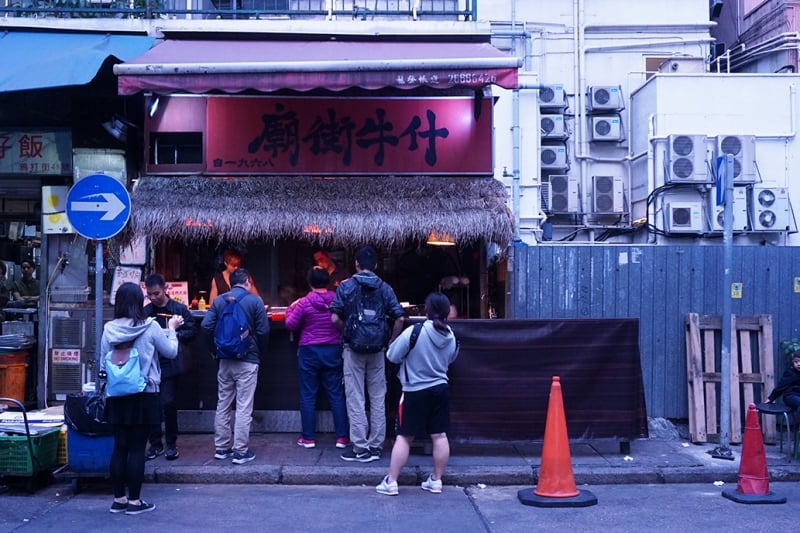 In a city like Hong Kong, growth is layered and overlapping. Next to the quiet communal estates home to the aging population, new concept stores and galleries are also emerging as the youth of the city look for new ways to engage with culture. Alongside the decrepit, abandoned industrial buildings are shiny mall complexes packed with trendy cafes and luxury or artisan brand goods. The messy spillage of these very different experiences is condensed and packed into the city streets; a postmodern experience of the historical weight of Nathan Road over the last fifty years.
Highlights include:
Café Kubrick

Broadway Cinematheque

Knockbox Coffee Company

18 Grams

The Hut (小房子)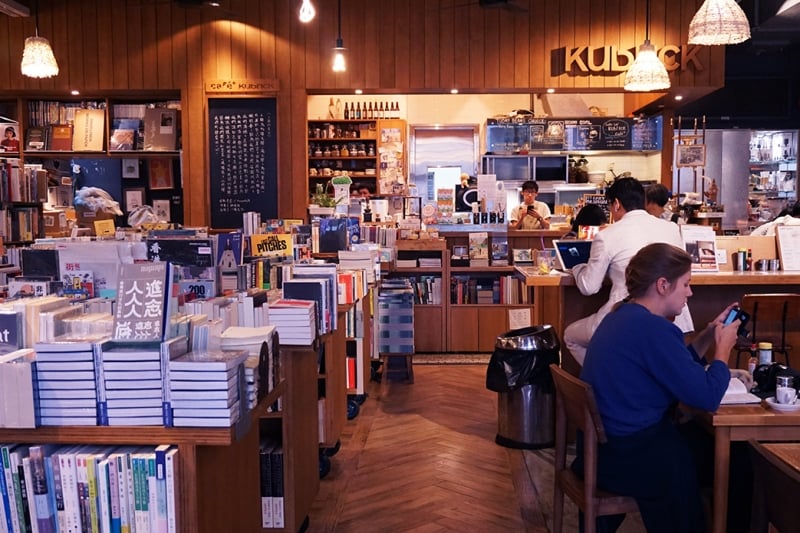 Ultimately, Nathan Road is a wonderful microcosm of the larger experience that is Hong Kong. From the chaos of tourists lining up for high end retailers along Tsim Sha Tsui, to the casual quiet of two grandpas chatting inside a local dried goods store sandwiched between yet another Chow Sang Sang and Luk Fook Jewelry Store, the sights, sounds and smells always make the perfect dose of frenetic energy that Hong Kong serves best.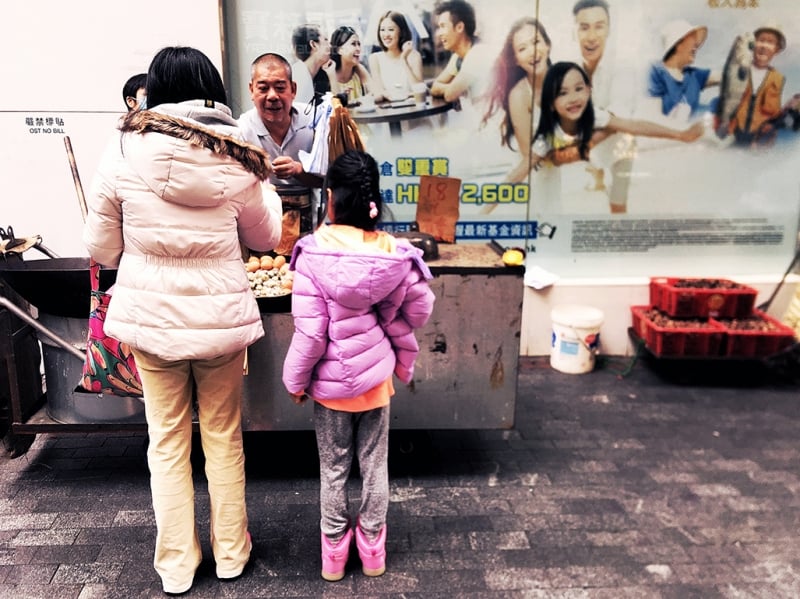 Walking through Nathan Road instead of hopping via transit from attraction to attraction is the perfect way to stumble across the many little scenes and moments throughout the city that make Hong Kong what it is. Just make sure to have something to eat in your hand while you're at it!