This is a message to all who enjoy art and its many forms, be it conventional exhibitions, performance arts, or new media artworks that blend technology and artistic expression. The George Town Festival is returning once again in 2017 and it's definitely an event you wouldn't want to miss!
For the uninitiated, George Town Festival (GTF) is an annual celebration of arts, culture, heritage and community. Currently in its 8th year, the festival showcases the very best works of both local and international artists, and transforms the entire city into a month-long stage of aesthetic wonder. But let's not get ahead of ourselves. First, the important details!
What:
The George Town Festival 2017
Where:
George Town, Penang, with various events scattered throughout the city
When:
28 July to 3 Sep. Check the official website for the schedule of specific events/performances. 
Be dazzled by touching dance and theatrical performances
One of the main highlights of each edition of GTF is the various performance art pieces by artists from all over the world. This year, expect renowned performances such as Hakanai and Gala (dance) to thrill your aesthetic senses! You can also enjoy theatrical performances from Filipino-born New York artist, Carlos Celdran, whose off-Broadway show "Livin La Vida Imelda" is critically acclaimed.
Film, Photography and Various Exhibitions
Much like independent film festivals, GTF is a great place to watch enticing films and productions that often are not given mainstream attention or releases. This year, one of the films to be screened is Roos Kauffman and Zana Briski's 2004 Academy Award-winning documentary, Born Into Brothels.
In addition, you will find various artistic exhibitions and photography held at different locations across George Town on different dates, including a Star Wars-inspired wayang kulit (traditional puppet show play) performance during the first two days!
Much, much more!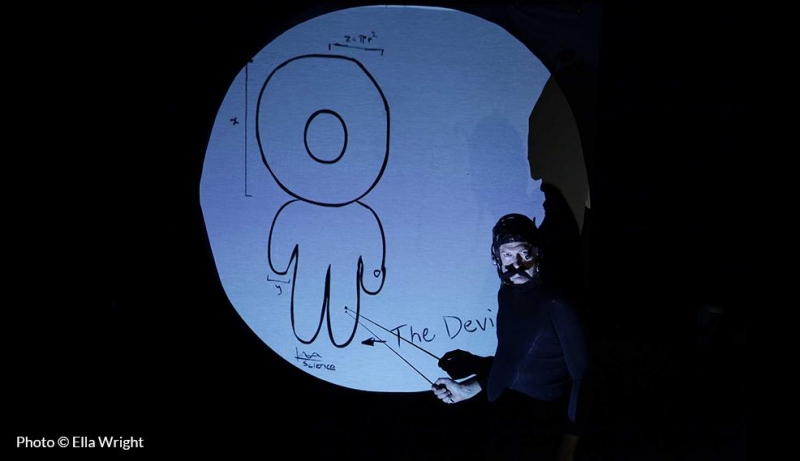 Image credit: George Town Festival
In addition to what has already been highlighted, you can also expect musical performances, book launches and even public workshops at this year's George Town Festival. Do note, however, that not all events are held throughout the entire festival, so make sure to check on the performance/event dates and locations and plan accordingly ahead of time!
Also, because not all events are on free admission basis, I also suggest pre-booking your tickets to avoid any potential disappointment. For more details, including a thorough list of performance dates and locations, check out the George Town Festival's main website.
So what are you waiting for? If you love art, this is literally THE event you shouldn't miss this year! See you there!