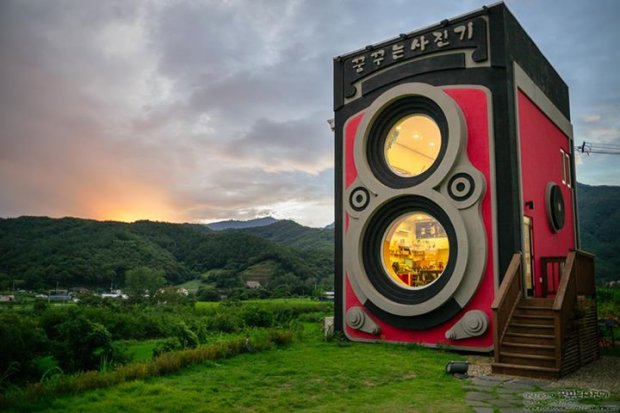 Image credits: Dreamy Camera Cafe Facebook
Fan of photography and coffee? On the outskirts of Seoul, lies a cafe that lets you enjoy both interests in one place. Welcome to Dreamy Camera Cafe (꿈꾸는 사진기), a family-owned coffeehouse that looks like a gigantic classic Rolleiflex twin-lens camera.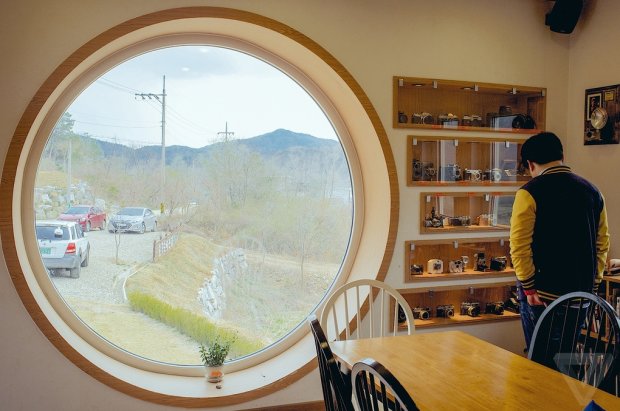 Image credits: theverge.com
This big camera cafe is the brainchild of a former air-force helicopter pilot who has been dreaming to build a place to showcase his love for photography. His dream finally came true with a camera coffee shop that sits right next to their family house. Aside from having your right coffee fix, Dreamy Camera Cafe also showcases a collection of cameras and photography related items. Aside from its obvious function as a coffee shop, the owners also want to inspire people to follow their passion and live their dream like how they lived theirs in this Dreamy Camera Cafe.
37.536682, 127.621302,341-13, Jung-won-ri, Yongmun-myeon, Yangpyeong-gun, Gyeonggi-do, Korea
Yangpyeong
Hit up this inspiring coffee shop when you visit South Korea.