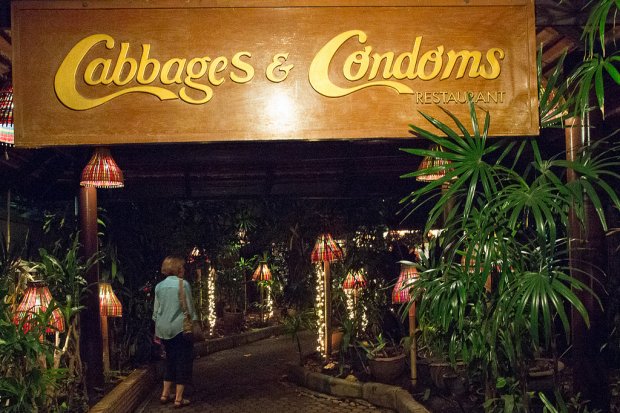 Image credits: http://bit.ly/1q0kEhd
Places named after taboo items like dildo and condom really evoke people's curiosity. Don't deny it. Like any libidinal creature, you're curious why such a dining place is named 'Cabbages & Condoms'.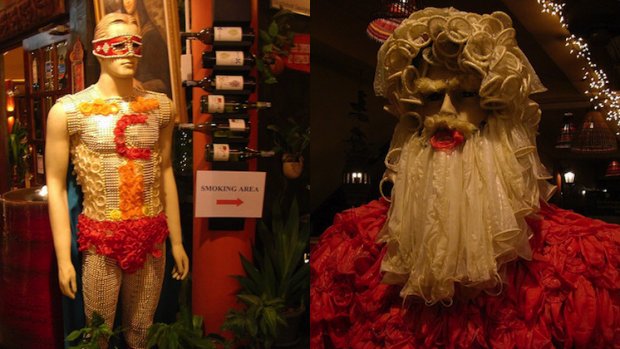 Image credits: http://bit.ly/1p1l162
There's nothing more strangely amusing than this condom-themed restaurant in Bangkok, Thailand. With a notorious name and a vision to promote family planning, Cabbages & Condoms became a hit not only to the locals but to the international clients as well.
Image credits: http://bit.ly/VK6dSd
Eating while being surrounded by condoms may be nauseating to some but this is a totally unique experience for everyone. You don't just eat in an eccentric setting, but you eat for a cause. Don't you think it's rewarding?
13.736219, 100.557942,Cabbages & Condoms Khlong Toei Bangkok Thailand
Don't forget to hit up this unique restaurant when you visit Bangkok.