Inspired by the Pirates of the Caribbean, The Pearl of Dubai is the new underwater attraction that aims to attract scuba diving and snorkelling tourists to the emirate.

Image credits: Reef Worlds
Set in the shallow waters of The World Islands development off the coast of Dubai, The underwater theme park is modelled after the mythical lost city of Atlantis and inspired by the look of the Hollywood films Pirates of the Caribbean and Avatar, according to Reef Worlds, the Los Angeles-based underwater tourism design company developing the project.
The largest sustainable underwater tourism site that we've seen so far, the five-acre theme park will be accessible to all swimmers and divers. Interested parties of all ages and levels of swimming capability will be able to join in the fun at the theme park by snorkelling near the surface of the sea to view the site or scuba diving deeper into the water for a first hand experience of the park.
Through this, Reef Worlds aims to create a theme park where "everybody can be satisfied".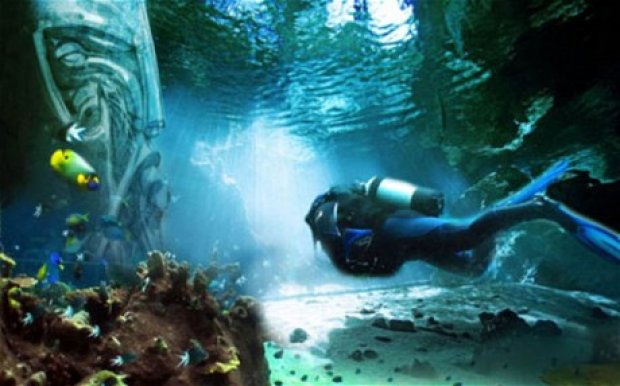 Image credits: Reef Worlds
"Ideally, we would be looking for somebody to be able to walk down the sand and right into the structure", said David Taylor, director of development for Reef Worlds.
The Pearl of Dubai project is set to attract tourists from the $3 billion scuba diving and snorkelling market as well as a variety of marine life to The World, an artificial archipelago of 300 islands.
The official opening date of The Pearl of Dubai has yet to be announced but lovers of the marine life are in for a treat once the theme park is launched.
Inspired? Check out Tripzilla's Packages to Dubai and plan your trip today!