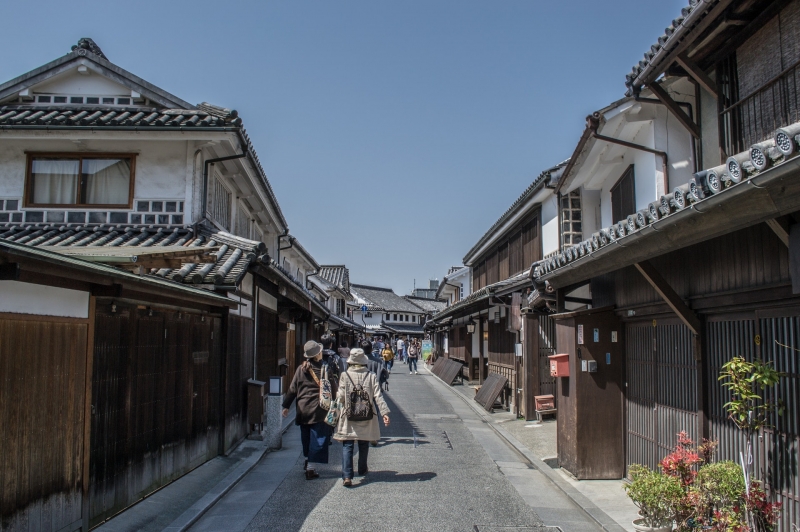 Chugoku may be less travelled compared to tropical Okinawa or bustling Tokyo, yet there are plenty of reasons why Japan's western frontier should be your top destination in the future. Best known for the 'floating' Itsukushima Shrine in Hiroshima, Chugoku is blessed with breathtaking sights and off-the-beaten-path experiences waiting to be discovered. Immerse yourself in the fairytale-like city of Okayama and the otherworldly scenes of Tottori. Here's a sneak peek of your great Chugoku adventure, with the spotlight cast on the best spots to visit in Okayama and Tottori.

Missing Japan?
Stand a chance to get your hands on exclusive souvenirs from Okayama and Tottori. Simply let us know your best spots to visit in Okayama and Tottori on your next trip in the form below. Contest runs from 10 Feb to 10 Mar 2021.
Don't miss this opportunity to bring a slice of Chugoku home!
Also read: What's New in Okinawa: Explore a Different Side of the Oasis of Japan
1. Stroll through a celebrated 300-year-old Japanese garden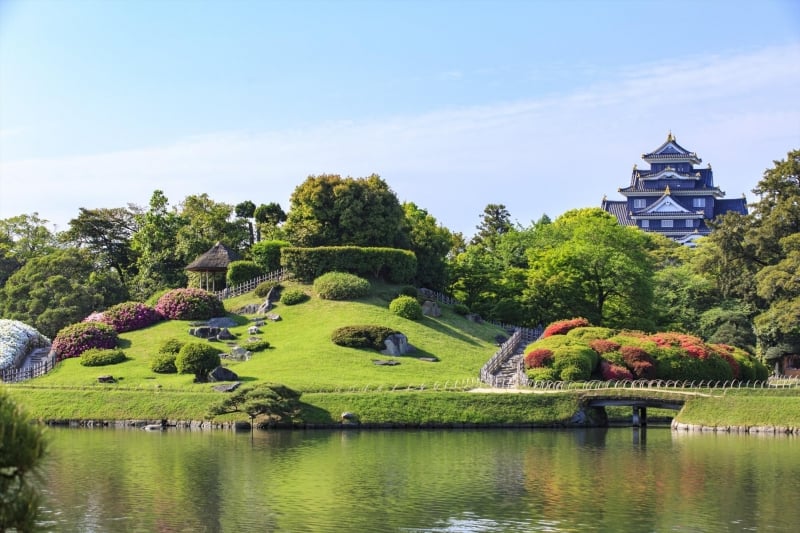 In Okayama, visit the magical Koraku-en Garden. Built around 300 years ago when the samurai ruled Japan, Koraku-en is considered among the top three most celebrated gardens in the country. Furthermore, it is also awarded the maximum three stars by the Michelin Green Guide Japan, making it a definite pit stop for any nature lover.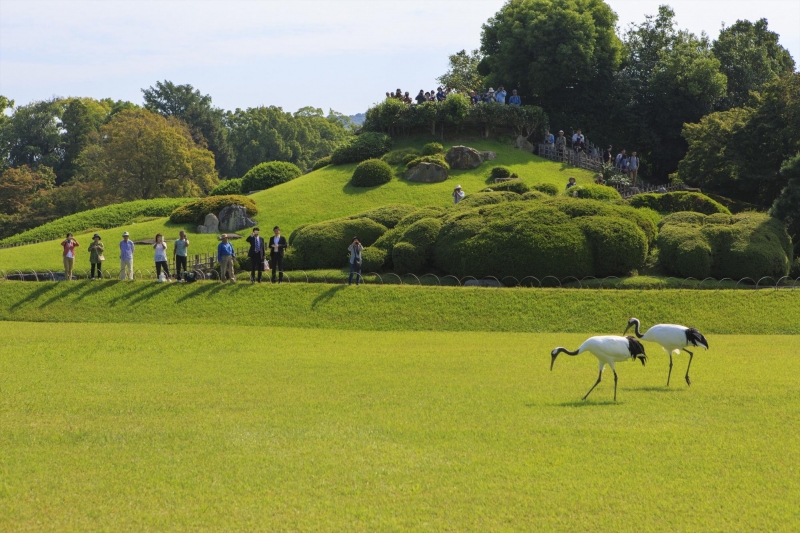 As you stroll through the wide lawns of the 13-hectare garden, you'll come across the tea plantation, plum groves, and Enyo-tei House, which features traditional Japanese architecture at its finest.
Keep your eyes peeled for Japanese cranes too, which are bred in the park and are known to symbolise longevity and luck! They freely roam the garden's impeccably manicured grounds, so make sure to respect their space and admire them from a distance.
If you visit Koraku-en Garden during summer and autumn, you can even experience the "Special Late-Night Garden of Dreams" event. Witness the garden illuminated by candles — a spectacle not to be missed! A list of the best spots to visit in Okayama won't be complete without Koraku-en Garden, so make sure it's on your itinerary.
2. Travel back in time at Okayama Castle & dress the part!
Okayama Castle is another must-visit spot to explore. It overlooks the Koraku-en Garden, adding to the beautiful scenery. 
Due to its black exterior (in contrast to its all-white counterpart in Himeji City), it was nicknamed "U-jo" or Crow Castle. It was restored from the original complex built in 1597. Fun fact: The structure was destroyed in the Second World War.
Okayama Castle is a mere five minutes walk from Shiroshita tram stop and offers plenty of resting spots for you to soak up the majestic views of this historical property.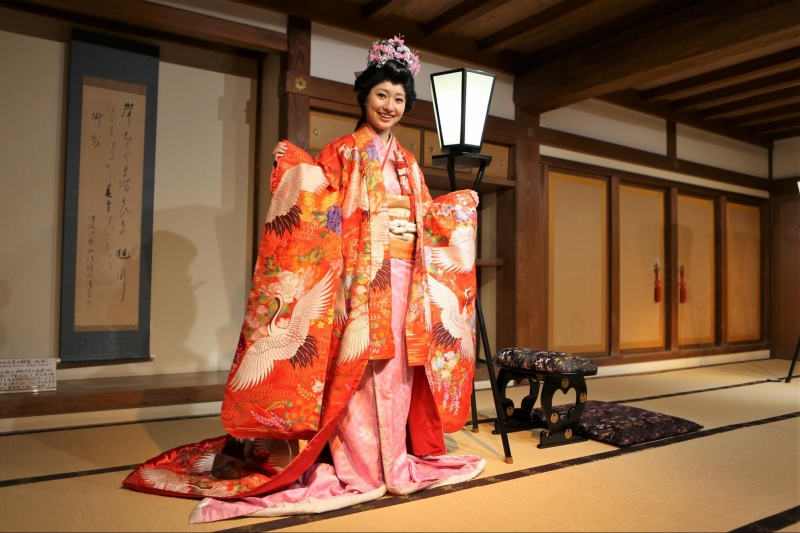 Besides admiring the intricate features of the building, there are also activities within the castle grounds to help make you feel more at home. Get hands-on with a workshop on traditional Bizen pottery, or Bizen-yaki. The art form is a speciality of Okayama Prefecture, and advanced booking is recommended. Also, you can dress up in traditional princess or feudal lord clothing, free of charge! Don't forget to whip out your cameras to capture your time in one of the best spots to visit in Okayama.
Tip: Enjoy the full Okayama cultural experience by getting the combined ticket (580 yen for general admission), which covers both Okayama Castle and Koraku-en Garden. Last entry to the castle is 5pm.
3. Admire the old and new at the Kurashiki Bikan Historical Quarter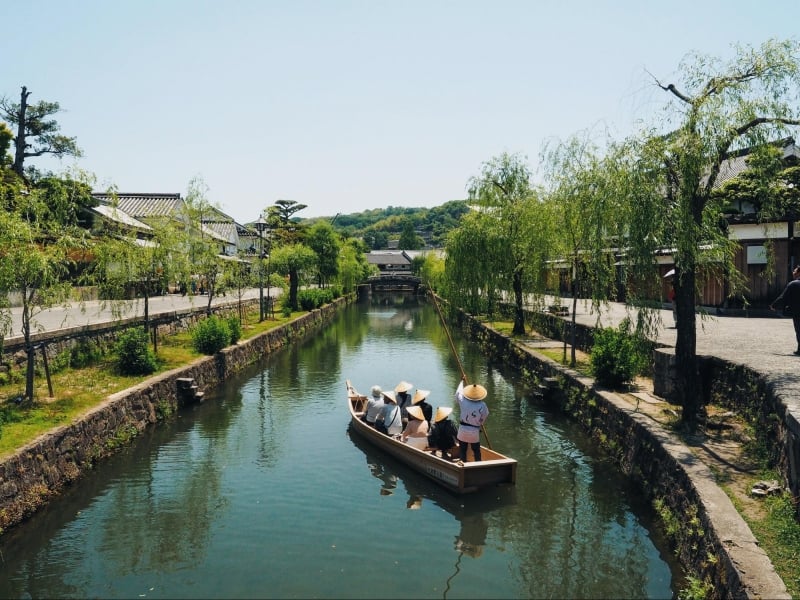 At the Kurashiki Bikan Historical Quarter, one would feel as if time has stood still all these decades.
The historic district's streets and architecture retain the untarnished charm of old Japan, blending influences from the Edo period and the West. Once an integral centre for the transportation of goods, the area today offers a historically attractive atmosphere of a calm and harmonious life.
Don't miss taking a serene boat ride down the Kurashiki Canal, with its banks lined with willow trees. Culture vultures will enjoy touring the Ohara Museum of Art, a privately-owned museum with a collection of international masterpieces that includes works by El Greco, Gauguin, Monet, Matisse, among other icons in art.
Tip: Vintage kimonos and yukatas are available for rent to help you blend into your postcard-worthy surroundings!
4. Paint the town red at Fukiya Furusato Village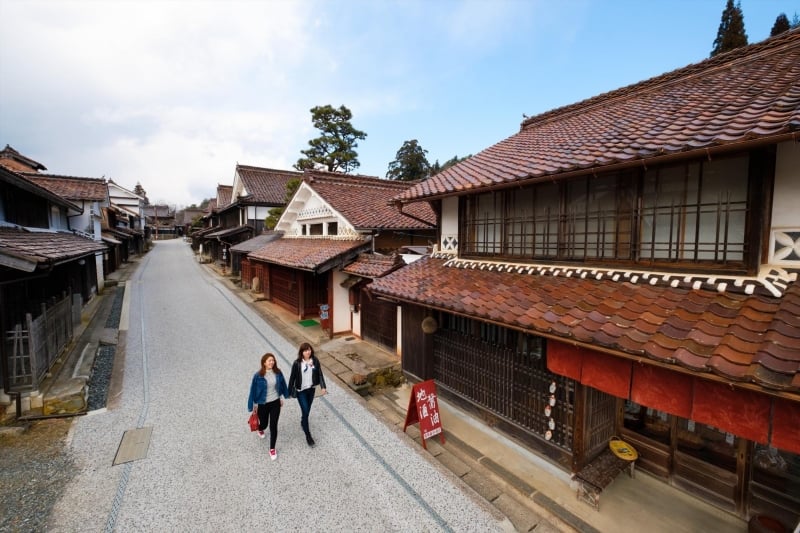 If you can't get enough of historic villages, the Fukiya Furusato Village is among the best spots to visit when in Okayama. Think an entire rustic town lined with red-roofed houses and walls. The exact signature shade of red used is 'bengara', a vivid pigment derived from oxidised iron. The Fukiya Furusato Village traces its roots to copper mining; it was once a major producer of the precious metal. Today, the quiet village remains mostly residential, with a few structures converted into restaurants and gift shops.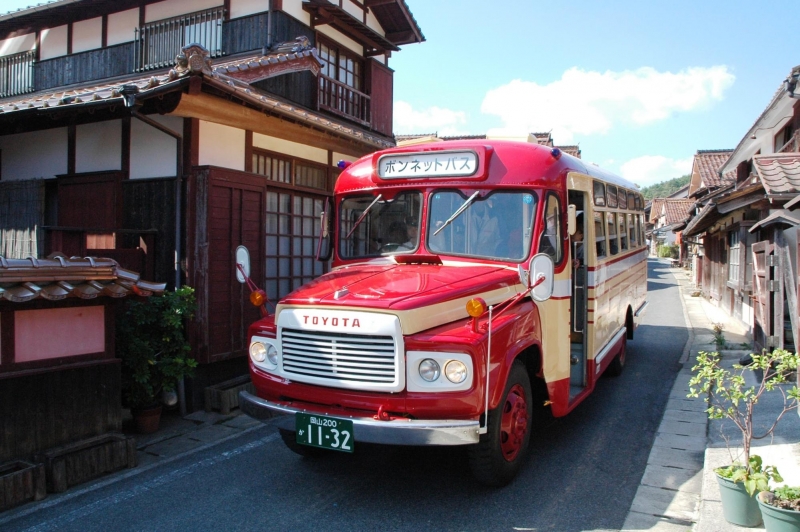 One of the most memorable experiences here is to cruise aboard a vintage red bonnet bus. Not only are you exploring the village in possibly the coolest ride in town; it makes for great Instagram-worthy photos, too! Visitors can also try their hand at making bengara-coloured pottery at the Bengara Ceramics Museum. Just remember to make a reservation before heading there.
Need ideas getting around Fukiya Furusato Village? Sign up for the Fukiya walking course! The tour takes about 2 hours from start to finish, taking you through spots like the Folk Museum, Copper Mine and Hirokane Residence. Options for the red bonnet bus are also available for certain parts of the course!
Can't get enough of Okayama and its fantastic sights? Let us know which are your most memorable spots here!
5. Lose yourself in Tottori's desert playground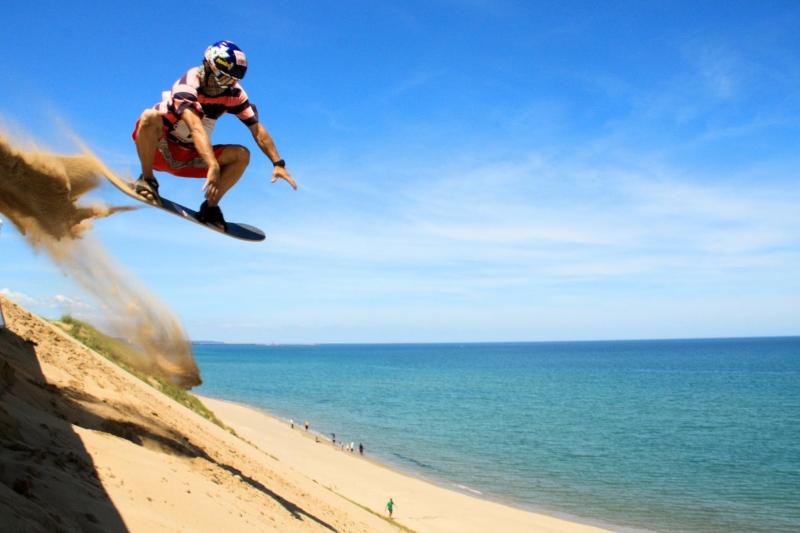 Think you can't find sand dunes in Japan? Think again. Located just outside the city centre of Tottori, the Tottori Sand Dunes or Tottori Sakyu is the largest and finest in the country! The ever-changing landscape of the dunes provides a dynamic experience for adventurers. Local companies even offer paragliding and sandboarding around the area.
Can you picture this top spot to visit in Tottori yet? Imagine a day out in the sand and sun with the endless expanse of the sea right before your eyes!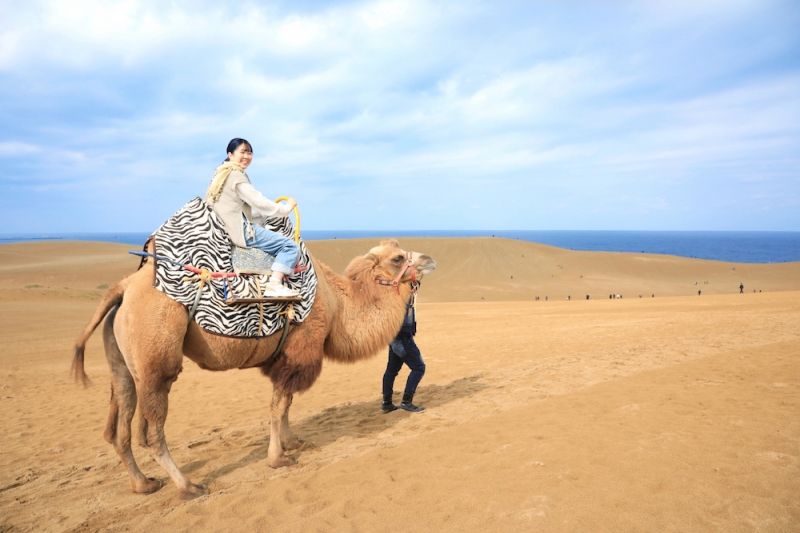 Those looking to explore the Tottori Sand Dunes at a leisurely pace in style can have a horse-drawn carriage or guided camel ride. We don't blame you for momentarily thinking that you're in the Sahara desert instead of Japan!
Hungry for more action after a day of sun and sand in Tottori?
Find out what other activities you can look forward to at the San'inkaigan National Park and make your trip to Tottori even more fruitful!
6. Soak your way to good health at Misasa Onsen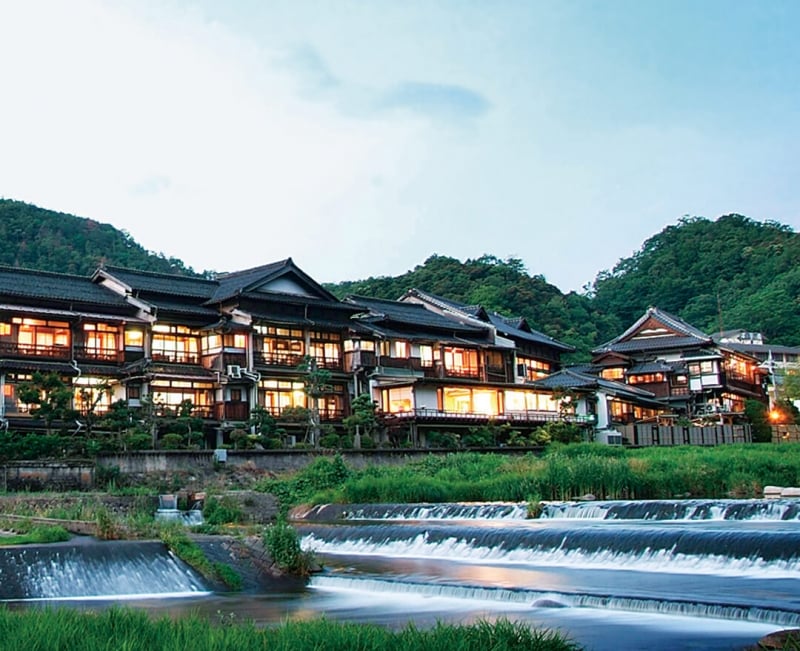 According to a local proverb, staying at the Misasa Onsen has the power to cure any disease. These tranquil hot springs are certainly worth the visit as they boast many benefits for tired, weary souls.
In this quaint town, streets are lined with handicrafts shops and ryokan for an authentic Japanese experience. Those daring enough can dip into Kawaraburo, an outdoor bath in full view of the shoppers passing by. Don't say we didn't warn you!
Nageire-do Hall is another attraction where the temple is seemingly embedded into a rock face on the sacred Mt. Mitoku. Getting there is no easy feat, as hikers have to trek up a steep mountain to reach the temple viewpoint. It's no surprise then that Misasa Onsen is one of the best spots to visit in Okayama and Tottori! If you agree, select Misasa Onsen in this form here and tell us why!
From pottery-making to riding camels, there is something for everyone in Chugoku's Okayama and Tottori!
Tell us all about the activities you look forward to most in the form below from 10 Feb to 10 Mar 2021, and you could win attractive prizes! Ganbatte!
These locations in Okayama and Tottori are definitely the best spots to visit in Japan's less explored parts. Although COVID-19 poses a huge barrier to our overseas adventures, we can still keep these dreamy destinations in mind for future travels! Okayama and Tottori's best spots will not disappoint wanderlust adventurers.
---
Brought to you by Chugoku District Transport Bureau, Okayama Prefecture, Tottori Prefecture.