When I ventured beyond the borders of Asia into an ang-moh destination for the first time, the experience was simply indescribable. Anything, and everything, was so different!
It was a little scary sometimes, but it was a whole load of fun. Here, I will share 40 coolest experiences that will remain forever etched in my memory:
1. Gazed into the vastness of the Grand Canyon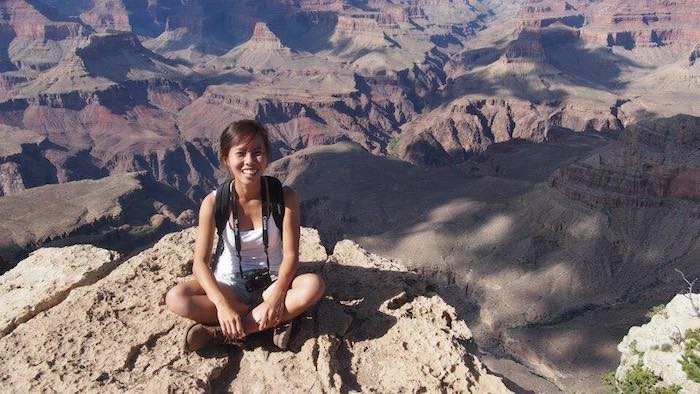 Be extra careful not to fall over the cliff when you are hiking or taking pictures here; no one will save you!
2. Jumped off a plane at Nevada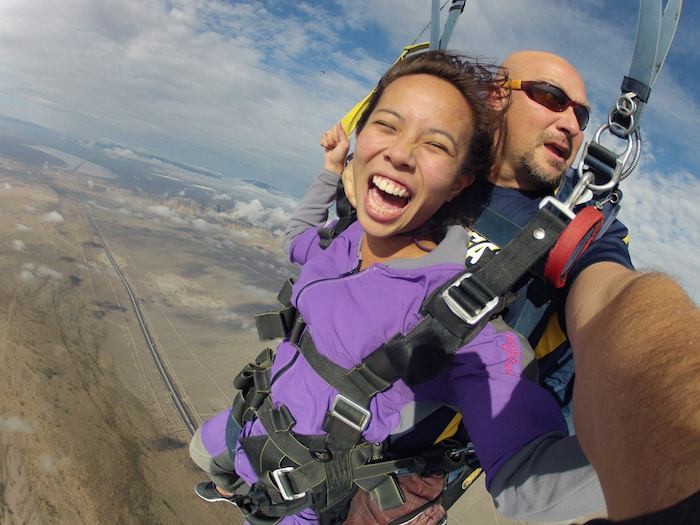 I don't know what made me do this, but it was the most exhilarating thing I have ever done in my life. You should try it too!
Also read: 5 Reasons Why You Should Skydive in Las Vegas, Baby!
3. Caught the sunrise at the Horseshoe Bend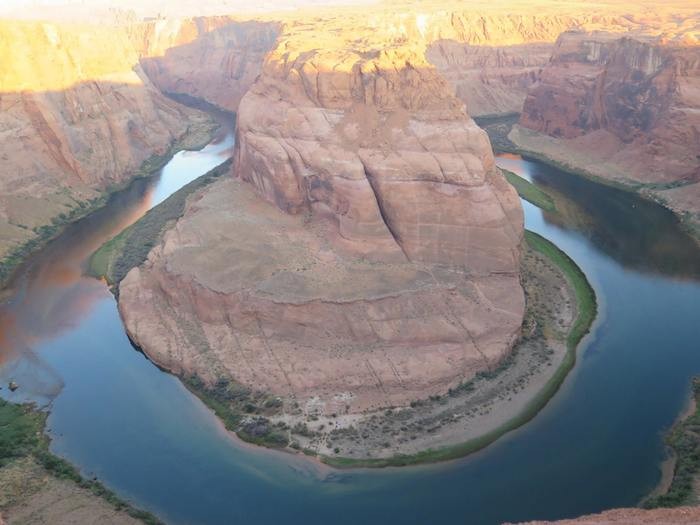 This is one of the geological wonders of Arizona that I have enjoyed the most. My friends and I watched the sun rise from behind us and pour its golden light into the Horseshoe Bend. The cool air in the early morning refreshed us, and we enjoyed the serene beauty of it all. This is a spot that I will definitely want to go back to!
4. Took a tour inside the Antelope Canyon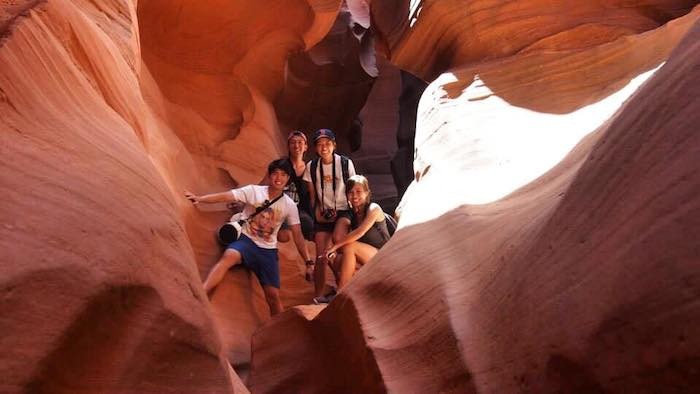 I enjoyed exploring the lower canyon with the local guide here. The paths were extremely narrow, and you will be able to see sunlight peeking in from above. The view was absolutely gorgeous!
5. Visited the enormous Hoover Dam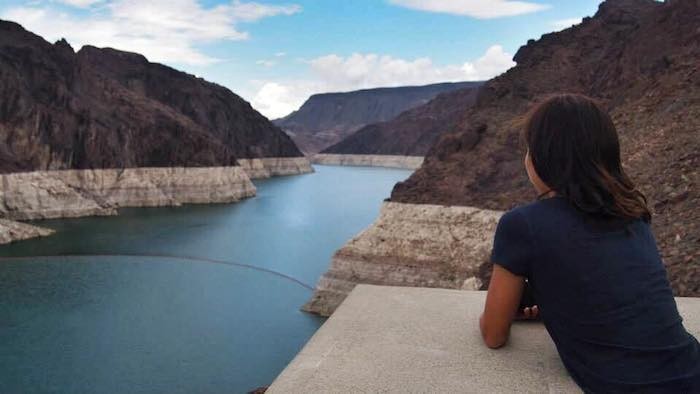 If you watched the Transformers, you have to visit this place! It was one of the filming locations of the first movie that was released.
6. Marvelled at the Big Sur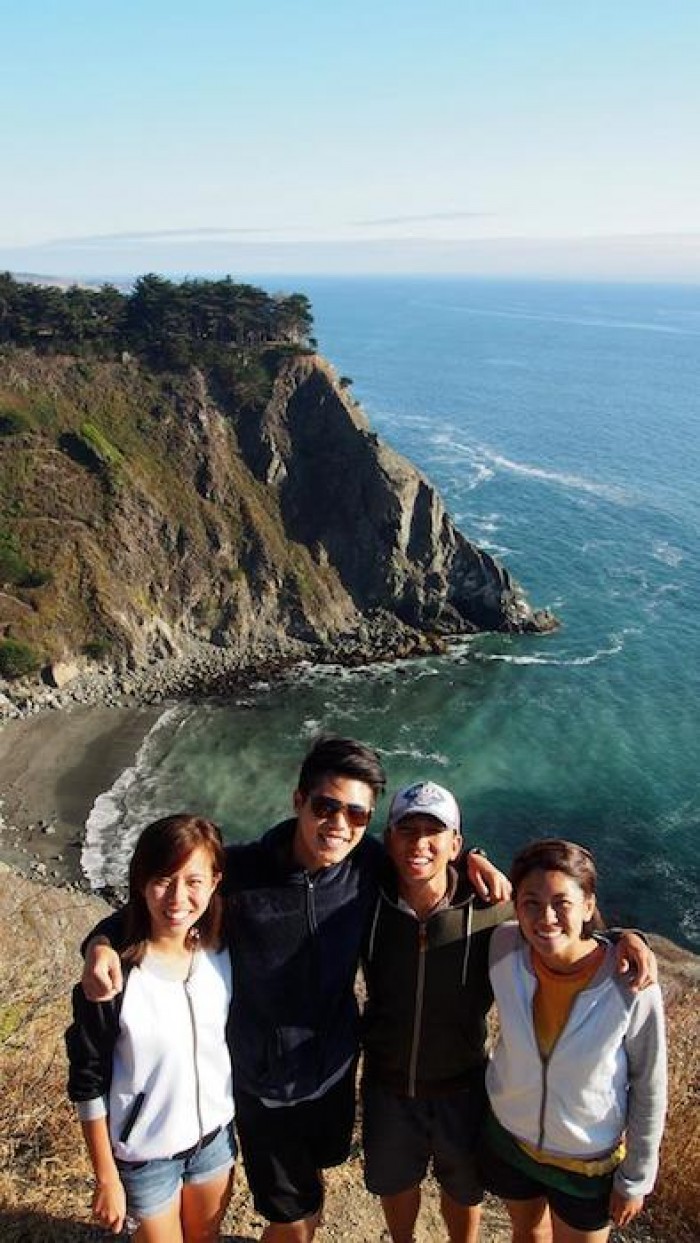 This is one of the pit stops that you HAVE to make during your Californian road trip! There are many things you can see and do here, but do not miss getting out of your car for this stunning view along the rugged coast!
7. Drove along the historic route 66
What is a road trip to the USA without driving along the iconic Route 66? Over here, you can visit the various locations that inspired Disney's "Cars" movie. The fancy exhibits and souvenirs here are adorable!
8. Stopped for a drive-in movie at Barstow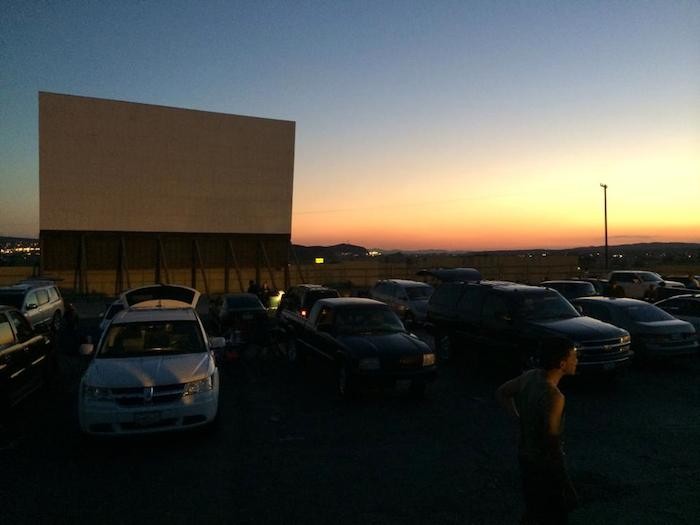 This is another must-do activity during your US road trip! The tickets are pretty affordable, and it is a truly authentic American experience that will not be the same anywhere else.
9. Almost scared myself to death on the Goliath at Six Flags Magic Mountain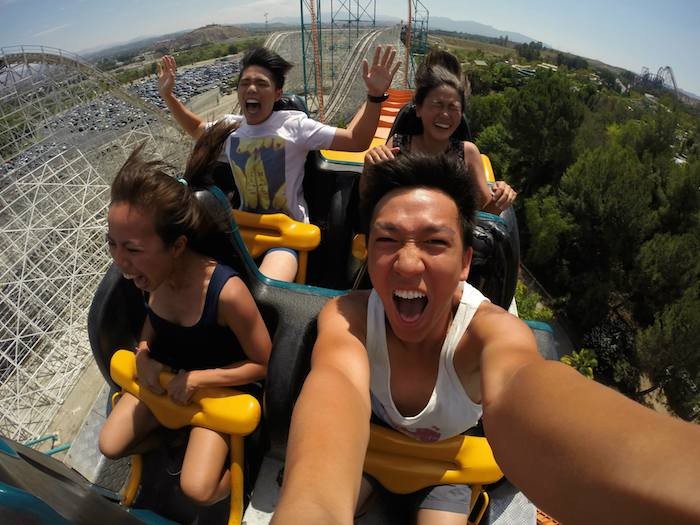 Six Flags offers the most extreme roller coaster rides in the world. It was like we granted ourselves a death wish here, but boy, it was one hell of an experience. All the other roller coasters suck in comparison now!
10. Walked among the rich and famous at Beverly Hills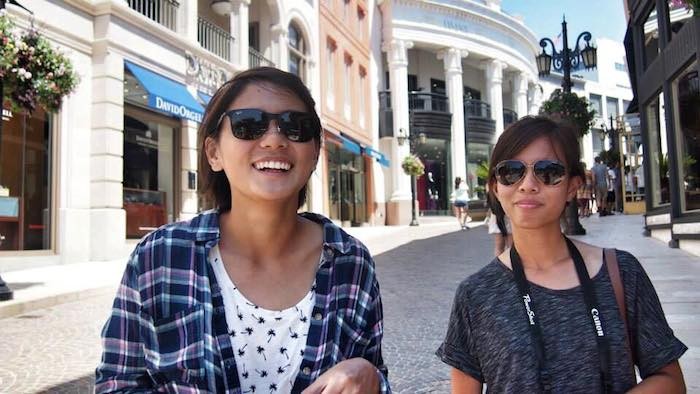 Nope, we did not go on a shopping spree here. But… (read on to find out)
11. Shopped till I dropped at a premium outlet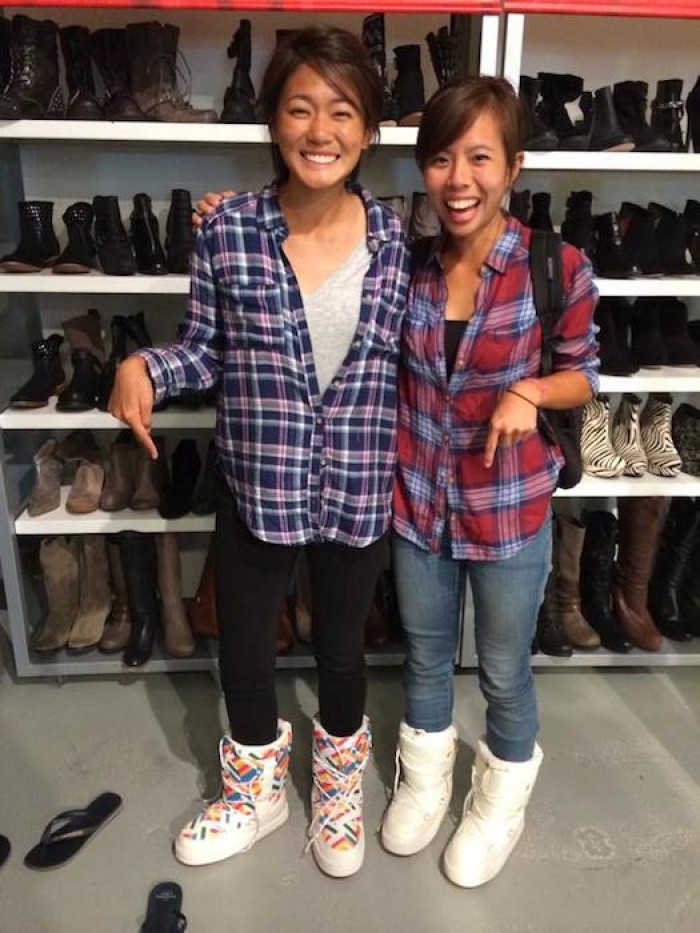 I did it here!
12. Looked like an iconic American superhero for an awesome afternoon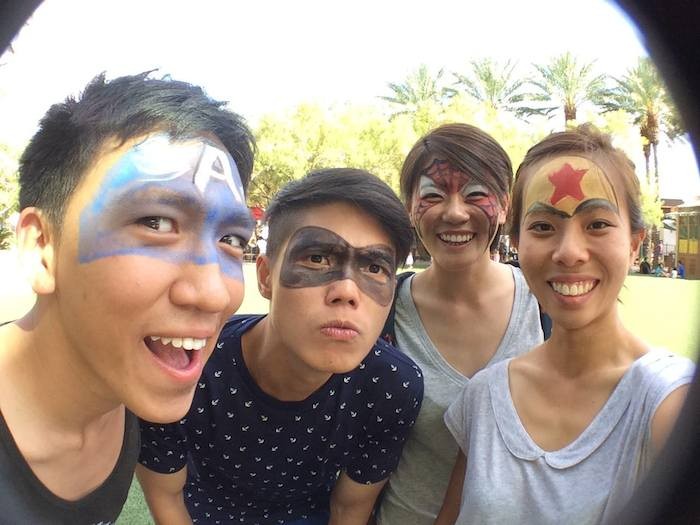 Who is your favourite superhero?
13. Ran at the seagulls at Santa Monica Beach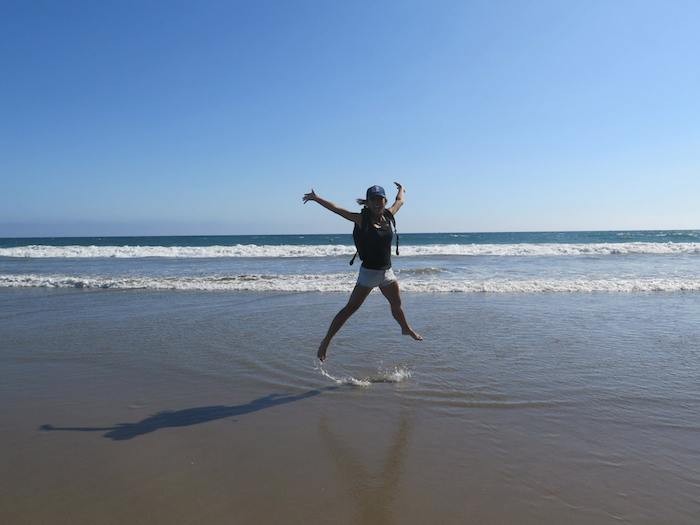 It was nice chilling out at the pier too!
14. Rode a bicycle along the gorgeous Golden Gate Bridge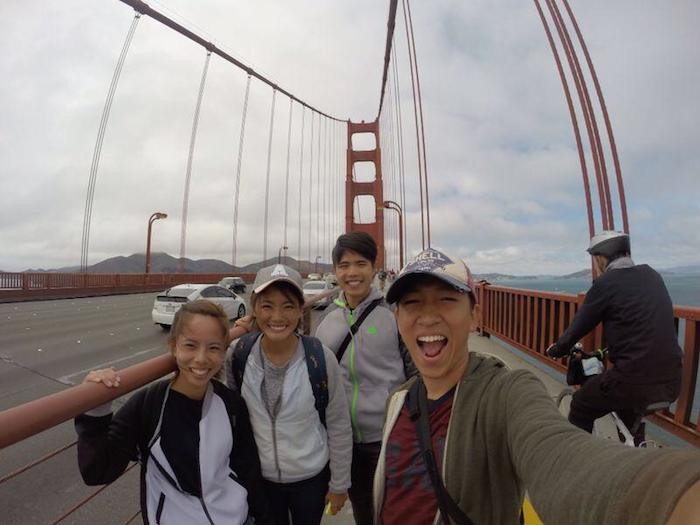 This place is incredibly windy – my dear friend, Beatrice, got her cap blown off here!
15. Stood behind bars at the Alcatraz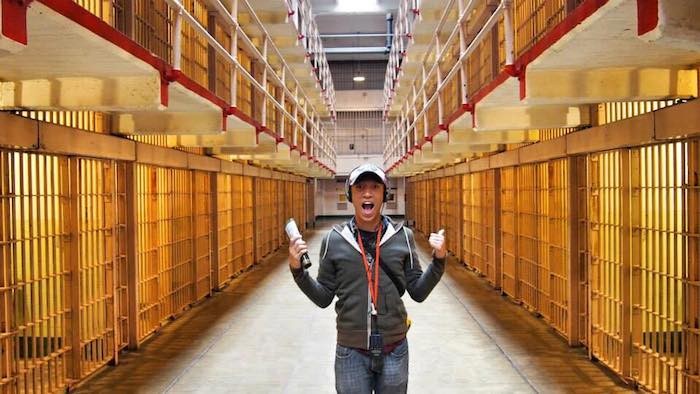 Book your tickets in advance to tour this prison island! Trust me, it is worth the visit!
16. Chased rainbows and waterfalls at Yosemite National Park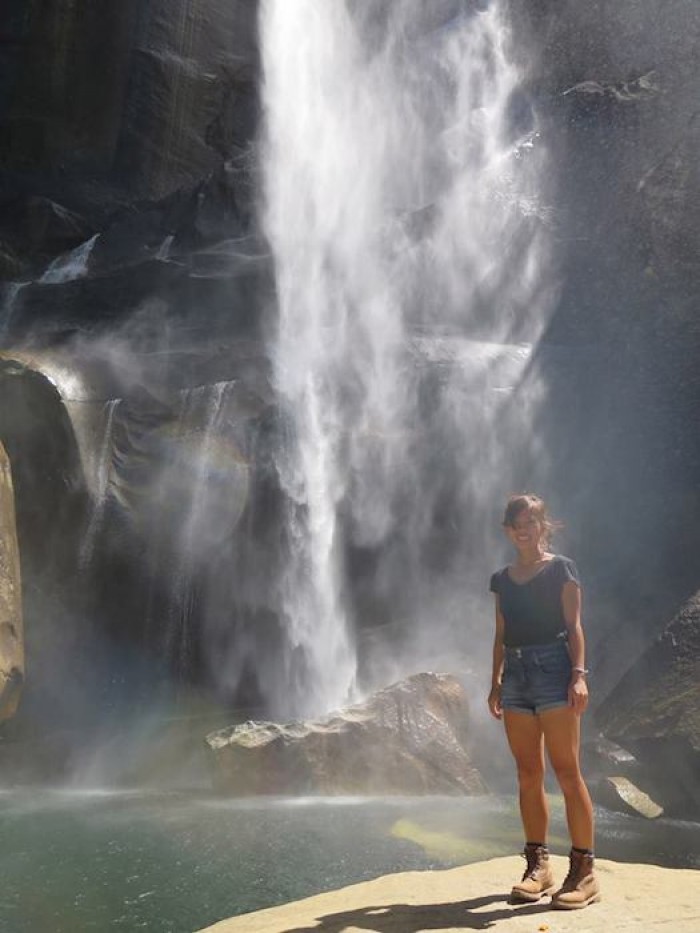 This is probably the best national park in the entire Californian state. What's not to love about the beautiful nature?
17. Jumped into glacier cold waters at Tenaya Lake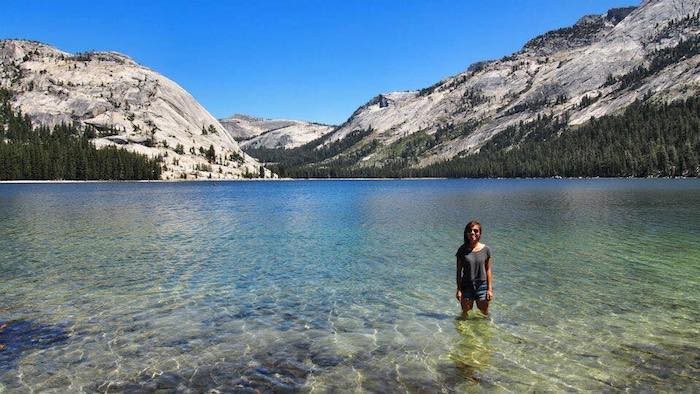 Tenaya Lake is breathtakingly beautiful. It also (literally) took my breath away when I touched the glacier cold waters!
18. Ziptrekked through the rainforest above Fitzsimmons Creek
Tired of hiking? Zip your way down and enjoy the view like Daryle the Daredevil!
19. Had a mountaintop barbeque buffet at Whistler Blackcomb Mountain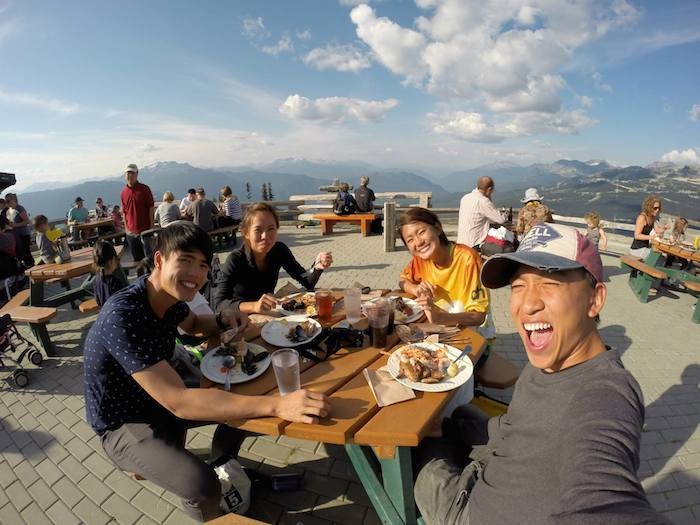 It was really cool to enjoy a sumptuous meal on top of a mountain, but it made our food turn cold really quickly too!
20. Saw my own reflection against the Rocky Mountains at Moraine Lake
You would think that the view is pretty enough at the bottom. But trust me, persevere and climb up the treacherous pile of rocks here, you will not believe your eyes! The entire landscape becomes a whole new level of amazing from the top!
21. Joined a cool sports team for a semester and made awesome friends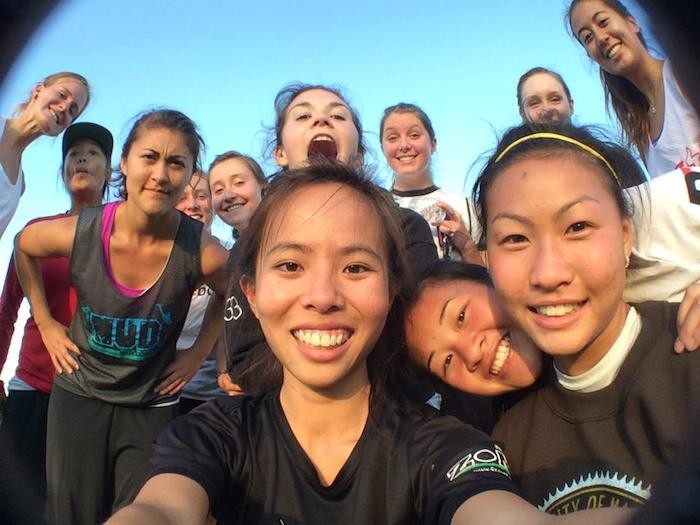 When you are in a foreign land, use the opportunity to discover more about yourself and meet new people, and make the effort to get to know them too. I miss these girls!
22. Partied all night with my newfound friends
You might not remember all of their names afterwards, but as long as you had fun, it's alright!
23. Sung a rainbow at Niagara Falls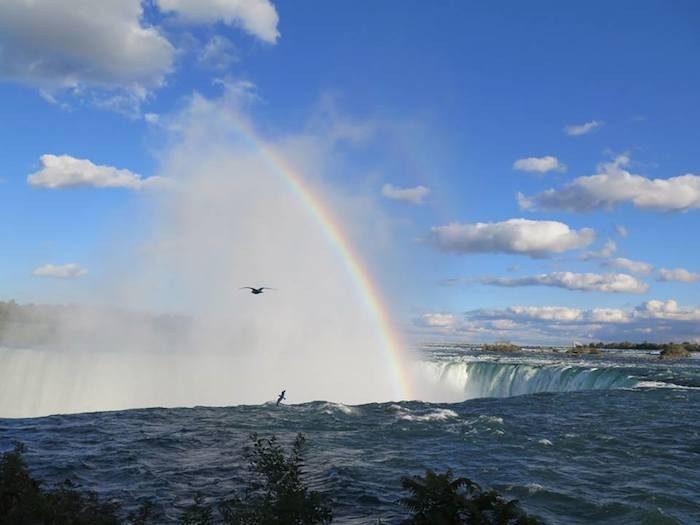 The Niagara Falls are massive and superbly majestic. Stay here for a whole day to see rainbows in the morning, and a splendid light show at nightfall!
24. Entertained myself at the annual Burlesque Festival in Montreal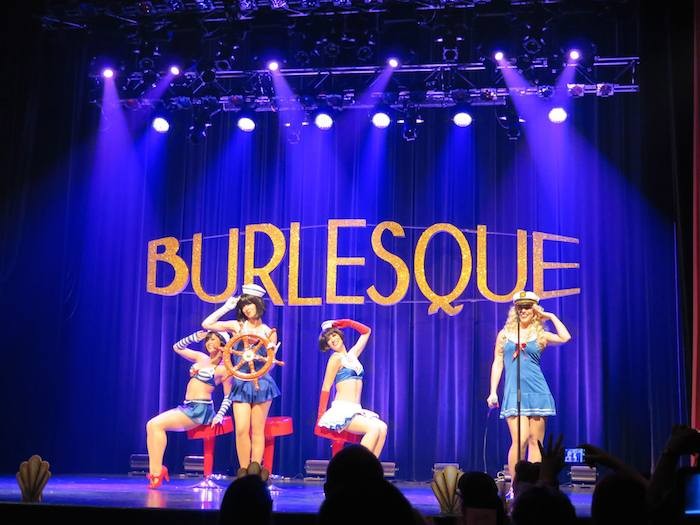 Although these girls couldn't sing as well as Christina Anguilera, they surely know how to put on a show!
25. Whispered my prayers in Notre-Dame Basilica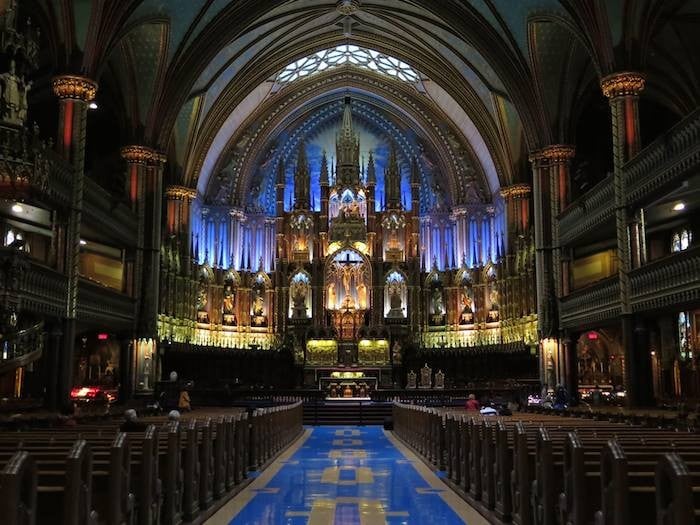 I was completely mesmerised in this holy cathedral located in the historic district of Old Montreal. The pipe organ music was bewitching to the ears, and I adored the elaborate interior design!
26. Went off the beaten path and clawed my way up a steep hill at Mont-Royal

I'm not sure why I always do so many dangerous things when I travel, but I always have a good story to tell afterwards!
27. Indulged in a delectable serving of poutine in Quebec City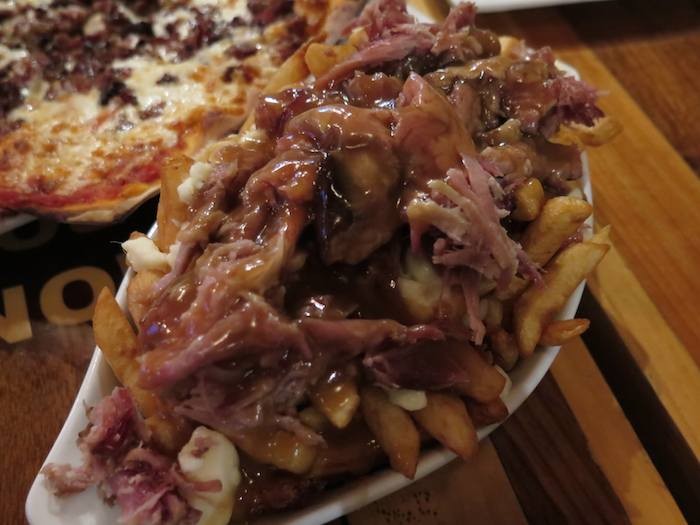 If you visit Canada, you HAVE TO try this dish. It is lip-smackingly deliciousss!
28. Had the best bagel in the whole wide world at St. Viateur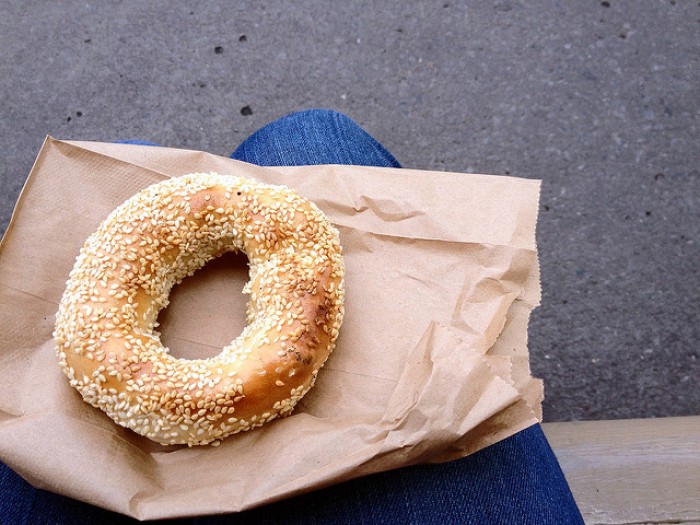 Image credit: Heidi De Vries
I didn't use to be a fan of bagels, but this one truly stole my heart. It is the most fragrant bread in the entire world. The apple cinnamon spread was so good that I almost teared, and it made me beg for more. I can't wait to come back to this place!
29. Also wolfed down a delicious smoked meat sandwich at Schwartz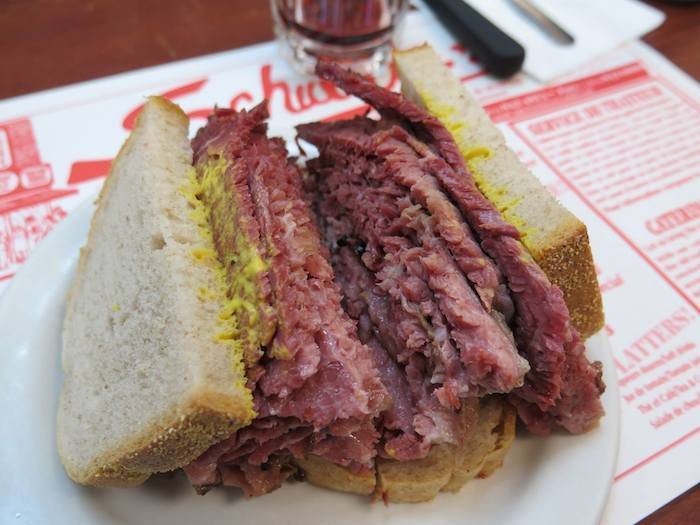 This succulent sandwich is found only in Montreal, and you've GOT to go for it! Trust me, your taste buds will swoon in ecstasy in this city. 
30. Explored downtown Toronto entirely on foot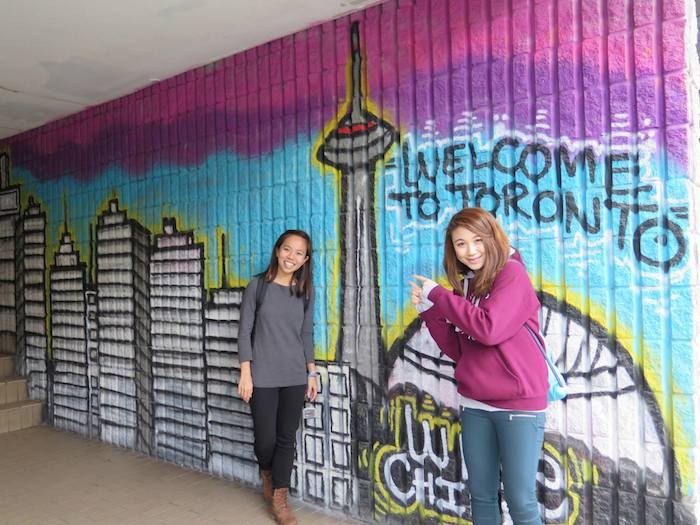 I was completely exhausted at the end of the day, but walking is always a cheaper and better way to see the city!
31. Watched a live NBA game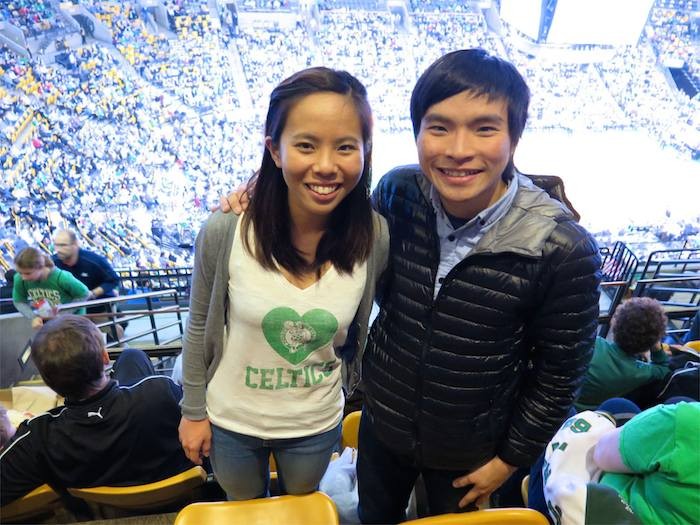 Don't forget to buy a cool shirt to support the home team too!
32. Won lottery tickets to 2 Broadway shows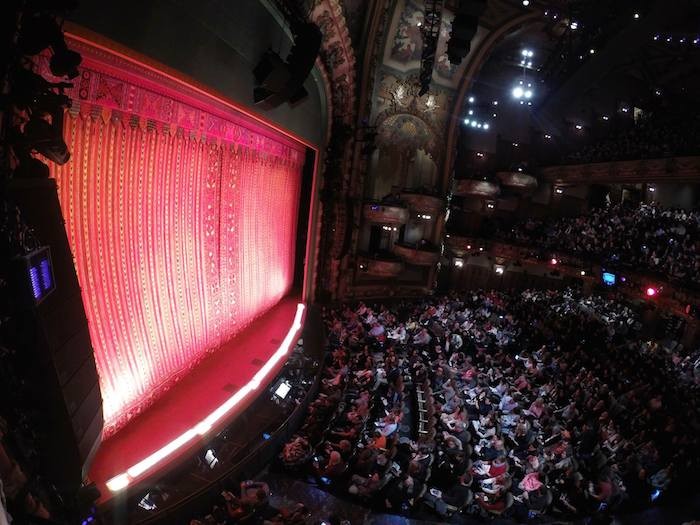 Watching a Broadway show in New York City is a must, but the tickets can be quite expensive. Try your luck and enter the lottery draw – you might win a pair of premium seats at a huge discounted price. I can't believe that I won twice! Thank you, God!
33. Spent a whole day in the Natural Museum of History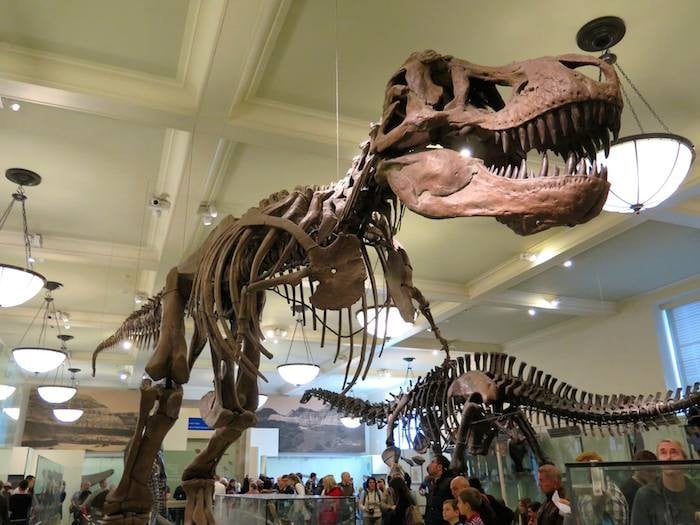 You can spend hours here exploring the entire museum. The exhibits are extremely fascinating, and totally worth your time!
34. Admired pretty golden leaves in the fall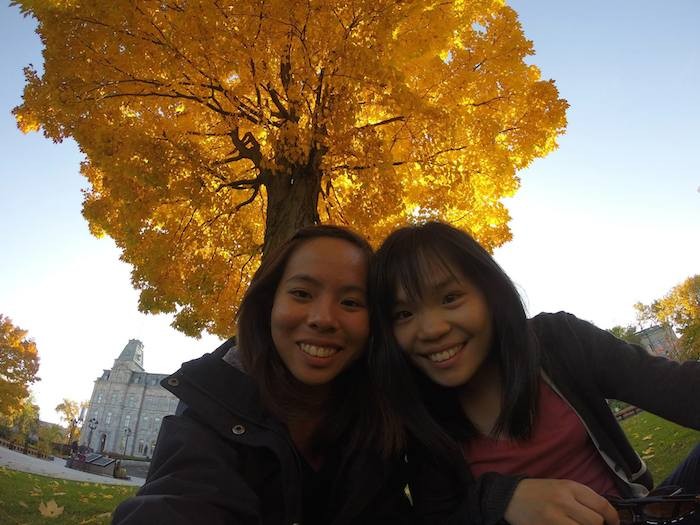 It is forever summer in sunny Singapore. I loved the autumn season there! Nothing speaks Canada more than enjoying the cool weather and admiring the golden maple leaves.
35. Looked up to see candyfloss sunset skies after sports practice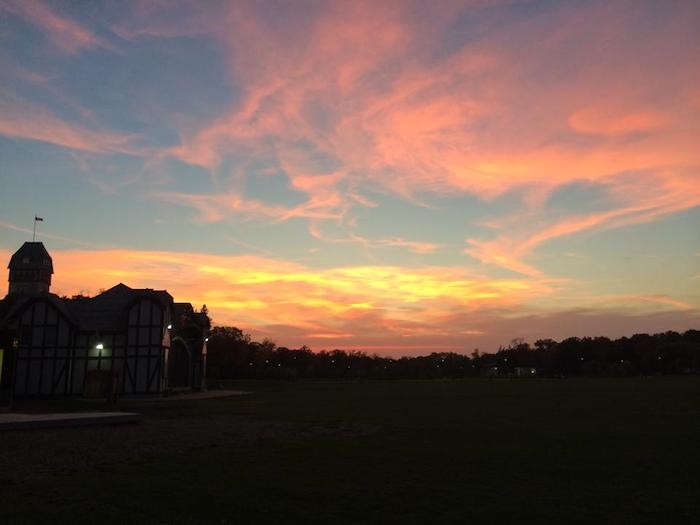 Don't you think that the skies always seem look prettier over the other end of the globe?
36. Attempted to blend in with the wild animals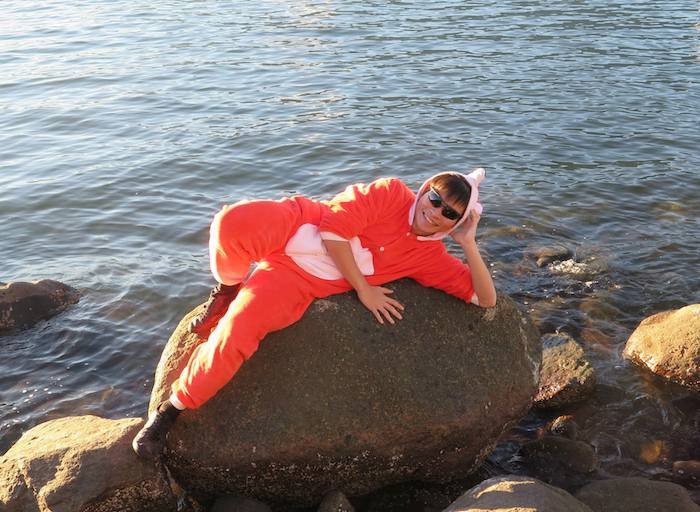 This genius friend of mine, Zhefei, wore a cute onesie to hike in the outskirts of Vancouver. It was hilarious when our car tyres got busted and he had to speak to the traffic police in that ridiculous attire afterwards. I don't think anyone will ever forget that incident!
37. Got into a vicious snowball fight on top of a mountain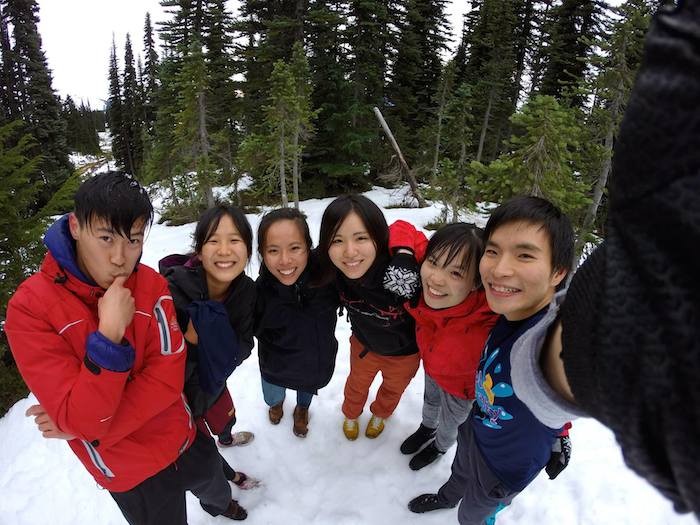 The best part about snowball fights is you will probably not hurt yourself no matter how aggressive you get. The worst is not wearing gloves and having your fingers frozen stiff afterwards!
38. Sunk my teeth into the best burger in the world at Shake Shack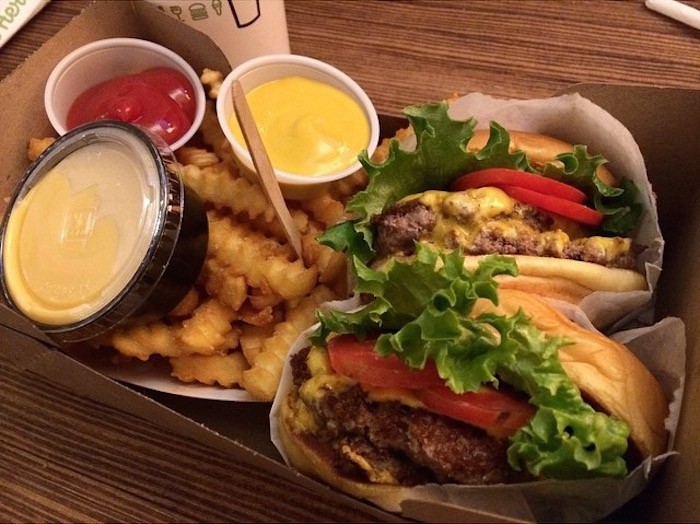 I tried some the famous burger joints in the USA, such as In-N-Out and Five Guys. But I've got to say, Shake Shack was the only one that won me over. Do not forget to drink their delicious malt-flavoured milkshake too!
39. Spun round and round in fascination at Times Square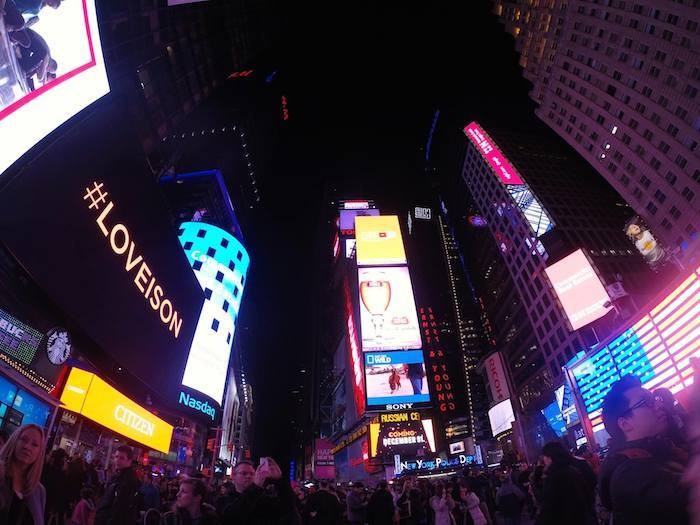 Hey there, Delilah! I am sorry, but Times Square does shine brighter than you.
40. Basically had the most awesome adventure of my life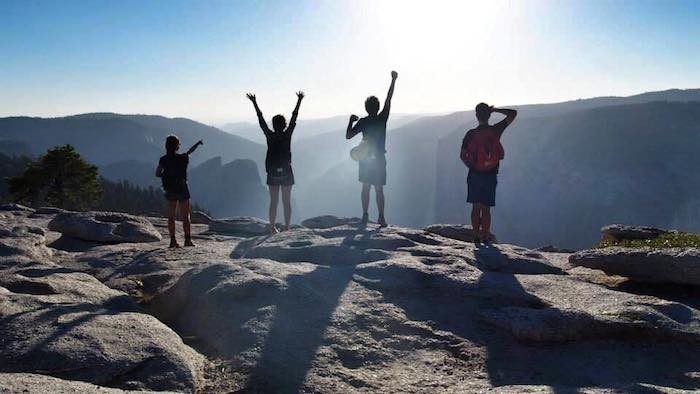 'Nuff said!
I hope you enjoyed reading my experiences in North America. I spent almost half a year there exploring so many amazing places, and it changed me inside out. I'll definitely go back there someday!
Also read: 6 Reasons Why Going On Exchange in Canada Was My Best Decision Ever