It's correct to assume that the United States is one of the most diverse countries on earth – size definitely plays a role in that. Although the look of American cities, political system and social services keep on being food for discussion and heated debates, there is one thing in the United States that everyone agrees on: the country's immense wealth of natural beauty.
It's a vast country made up of greatly different regions. From the wooded mountains of New England and the swamps and wetlands of the Deep South to the Midwest's Great Plains and the deserts of the Southwest, the United States is home to pretty much every single type of climate and vegetation in the world – and then we haven't even included the Hawaiian volcanoes and the glaciers of Alaska!
The very first national park in the world was established in the U.S. and now the nation has no less than 58 of them, all boasting magnificent landscapes, providing habitats for huge numbers of wildlife and offering world-class outdoor activities.
1. Yellowstone National Park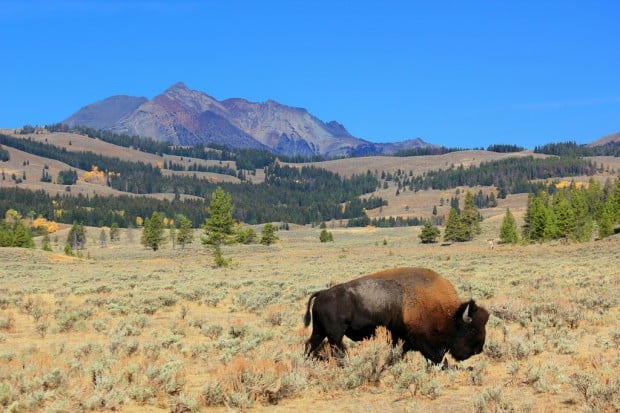 Image Credits: Rich Flynn
This is the first national park in the world, as mentioned above, founded in 1872. Yellowstone National Park in Wyoming covers 2.2 million acres (890,000 hectares) of waterfalls, rivers, canyons, mountains and half of the world's geysers, of which Old Faithful is known around the globe for its predictability – it erupts every 63 minutes. Yellowstone's wildlife includes bison, elk, grizzly bears and wolves. It's the largest area that's home to megafauna in the continental United States.
2. Yosemite National Park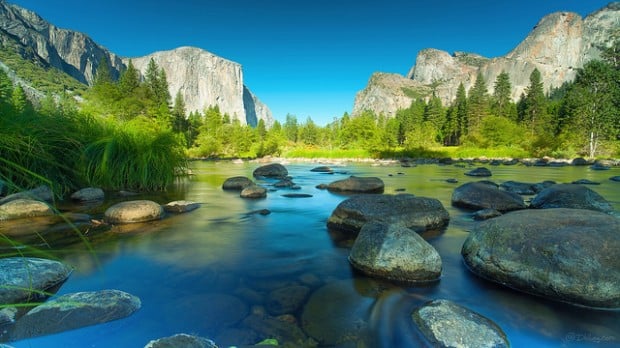 Image Credits: Dhilung Kirat
Yosemite National Park is a UNESCO World Heritage Site and another world-famous national park in the western United States. Located in California, this is a place of almost surreal natural beauty, a place that attracted people like Ansel Adams, the pioneer of landscape photography, and John Muir, a legendary outdoorsman and naturalist. Nearly 95% of the park is designated wilderness and is of great ecological importance. Its landscapes consist of granite mountains, rivers, expansive grasslands, groves of sequoias, canyons and cliffs.
3. Grand Canyon National Park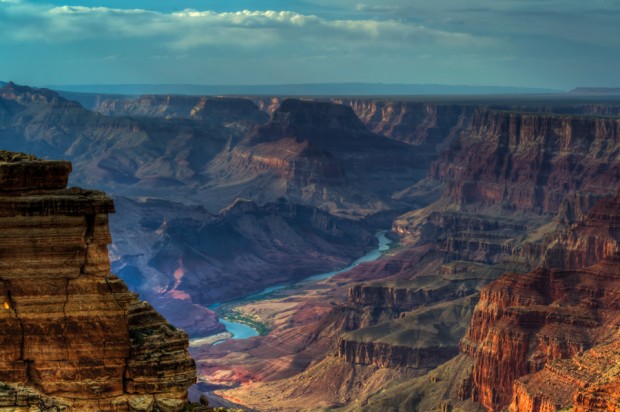 Image Credits: Casey Reynolds
It wouldn't be an exaggeration to state that the Grand Canyon is the natural symbol of America. It's easily the most recognizable landscape in the United States and nothing less than an American icon. Grand Canyon National Park draws in about 4.5 million visitors per year, visitors who go there to admire the jaw-dropping landscapes, do some hiking or tackle the Colorado River in a kayak. It's a majestic place and without question one of the places that you should see in your life.
4. Grand Teton National Park

Image Credits: Dave Hensley
Grand Teton National Park is a second well-known national park in the state of Wyoming. It's located only ten miles to the south of Yellowstone and encompasses the majestic Teton Range, a spiky mountain range of 40 miles (64 kilometers) long. Other natural features are glacial lakes, fish-filled streams and meadows covered with wildflowers.
5. Acadia National Park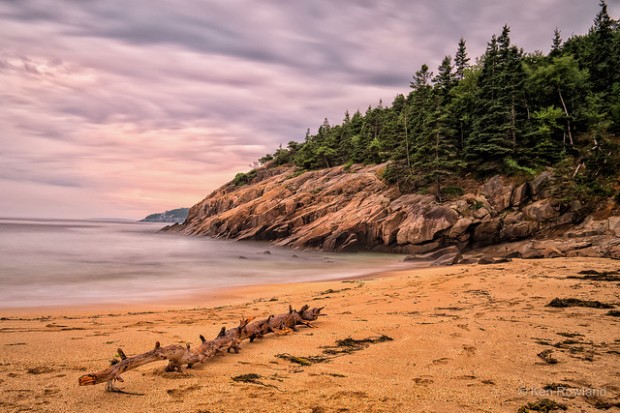 Image Credits: Ken Rowland
The only national park in the northeast, Acadia National Park is one of the most visited parks in the country. Covering most of Mount Desert Island and many other islands off the coast of Maine, it's a superb destination for camping, hiking, cycling and family fun. Highlights are the historic carriage roads that crisscross the park and Cadillac Mountain, the summit of which is a fabulous place to catch a sunset or sunrise.
6. Glacier National Park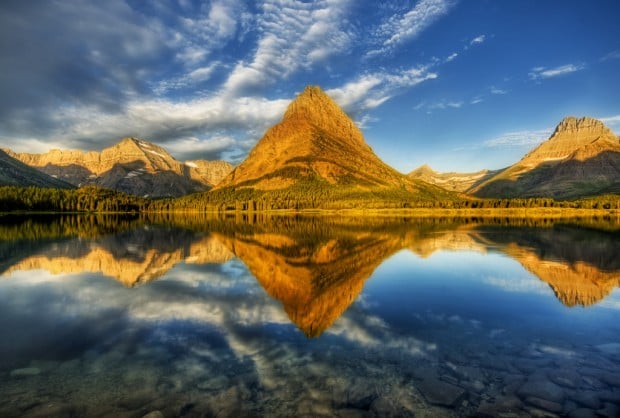 Image Credits: Trey Ratcliff
A place of boreal forests, rugged snow-topped mountains, shimmering glacial lakes and more than 700 miles (1,125 kilometers) of hiking trails, Montana's Glacier National Park is one of the most spectacular of all American nature parks. There are 130 named lakes, hundreds and hundreds of animal species and more than a thousand species of plants. Visitors to Glacier National Park may be lucky enough to spot Canadian lynx, moose, grizzly bears or mountain goats, the official symbol of the park.
Also Read: 10 Unconventional Ideas for your Graduation Trip
7. Rocky Mountain National Park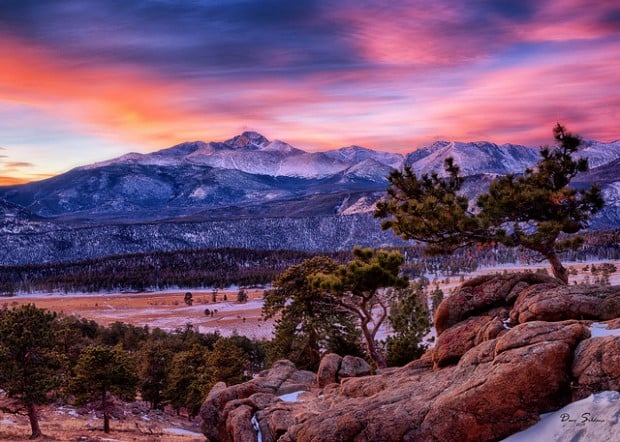 Image Credits: Dave Soldano
Colorado's Rocky Mountain National Park takes up an area of the majestic Rocky Mountains, one of the longest mountain chains on earth. It's a massively popular place among adventure seekers and outdoorsy people because of its miles and miles of rewarding hiking trails, fast-flowing rivers and sense of solitude. Casual vacationers can see the park on scenic byways, while spending the night at well-equipped campsites.
8. Hawaii Volcanoes National Park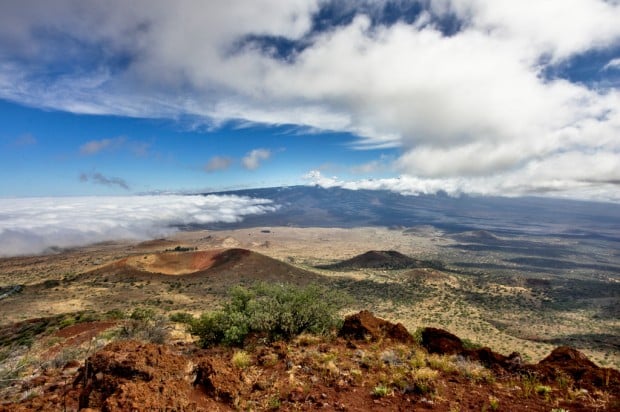 Image Credits: Joe Parks
Easily the most unusual of all American national parks, Hawaii Volcanoes National Park protects two massive volcanoes on the Big Island of Hawaii: Mauna Loa and Kilauea, two of the world's most active volcanoes. The national park is an International Biosphere Reserve as well as a UNESCO World Heritage Site.
9. Zion National Park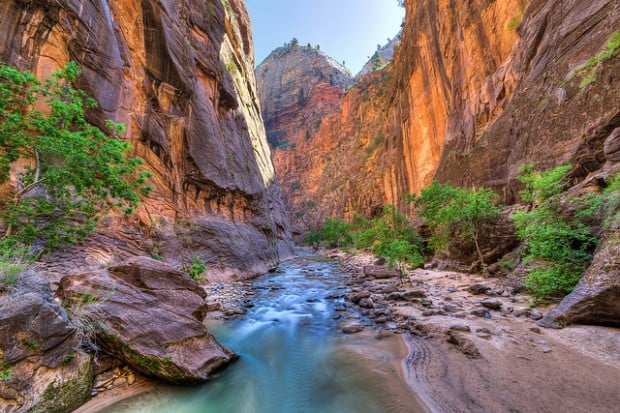 Image Credits: Jeff Krause
Zion National Park is one of the United States' greatest natural attractions for its combination ancient painted rock walls, towering sandstone monoliths, natural arches, rivers, slot canyons and mountains. It's an important site for both ecological and anthropological reasons – the area has been inhabited for approximately 8,000 years.
10. Mount Rainier National Park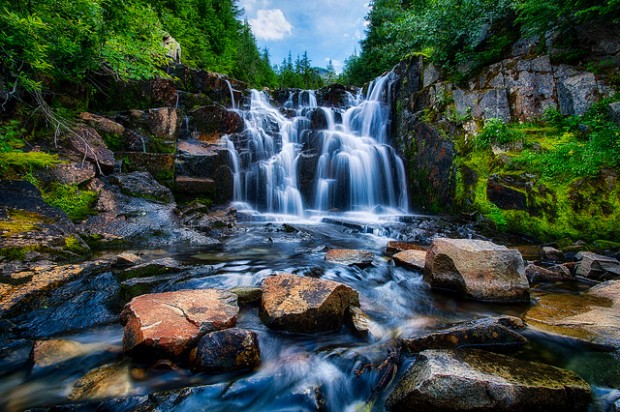 Image Credits: Michael Matti
Encompassing Mount Rainier and the surrounding wilderness in Washington State, Mount Rainier National Park is a place of tumbling waterfalls, vast forests, meadows, mountains and about 25 glaciers. Mount Rainier, a stratovolcano, is popular among hikers and mountaineers, as well as tourists. About 1.8 million people pay a visit to the national park each year.
11. Denali National Park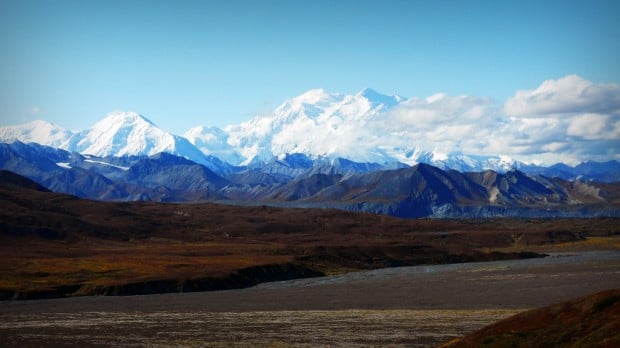 Image Credits: blmiers2
Home to Denali, the highest mountain in North America and also known as Mount McKinley, Denali National Park is located in central Alaska and covers a vast wilderness area, consisting of majestic mountain ranges, glaciers, grassy meadows, taiga, valleys and rivers. Bears, wolves, moose and caribou roam those landscapes, while people go there to hike, camp, snowshoe, ski and climb mountains.
12. Great Smoky Mountains National Park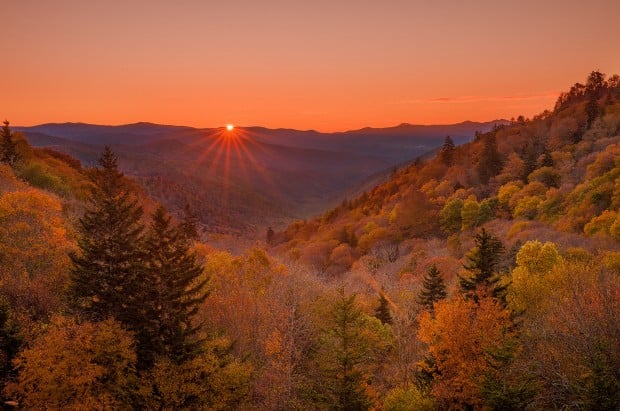 Image Credits: Tom Bricker
With more than 9 million annual visitors, Great Smoky Mountains National Park is the most visited park in the United States. The fact that, unlike most other national parks, it's free to visit definitely helps. The name comes from the fog and evaporating water that rises out of the woods, looking like smoke when seen from a distance. As one of the wettest regions in the country, the Great Smoky Mountains are covered with huge deciduous forests, crisscrossed by rivers and dotted with spectacular waterfall. Additionally, this is a fantastic place to enjoy the fall foliage in October and November.
Also Read: The Layover: 24 Hours in New York City