Mention Tohoku and the things that come to mind are probably visions of snow. However, there is much more to discover in this northeastern region of Japan that comprises 6 prefectures: Aomori, Akita, Iwate, Yamagata, Miyagi, and Fukushima. The latter two prefectures Miyagi and Fukushima, located in its south, are now finding ways to reinvent food and cultural traditions in exciting ways – and are certainly worth a visit.
Miyagi 
Miyagi prefecture is about 1.5 hours by shinkansen (bullet train) from Tokyo station, only half the time it takes to go from Tokyo to Osaka! It is an area rich in history and deeply influenced by Date Masamune, a powerful feudal lord in the 16th to 17th century. There are many beautiful natural sights in all seasons –the 8km stretch of cherry blossoms in Zao, the emerald green waters of Okama crater lake, the stunning autumn colours in Naruko-kyo Gorge, and snow-covered Matsushima in winter. There are also many festivals held throughout the year, from traditional Japanese festivals like Tanabata, to modern celebrations like Christmas light-ups.
1. Sendai, Miyagi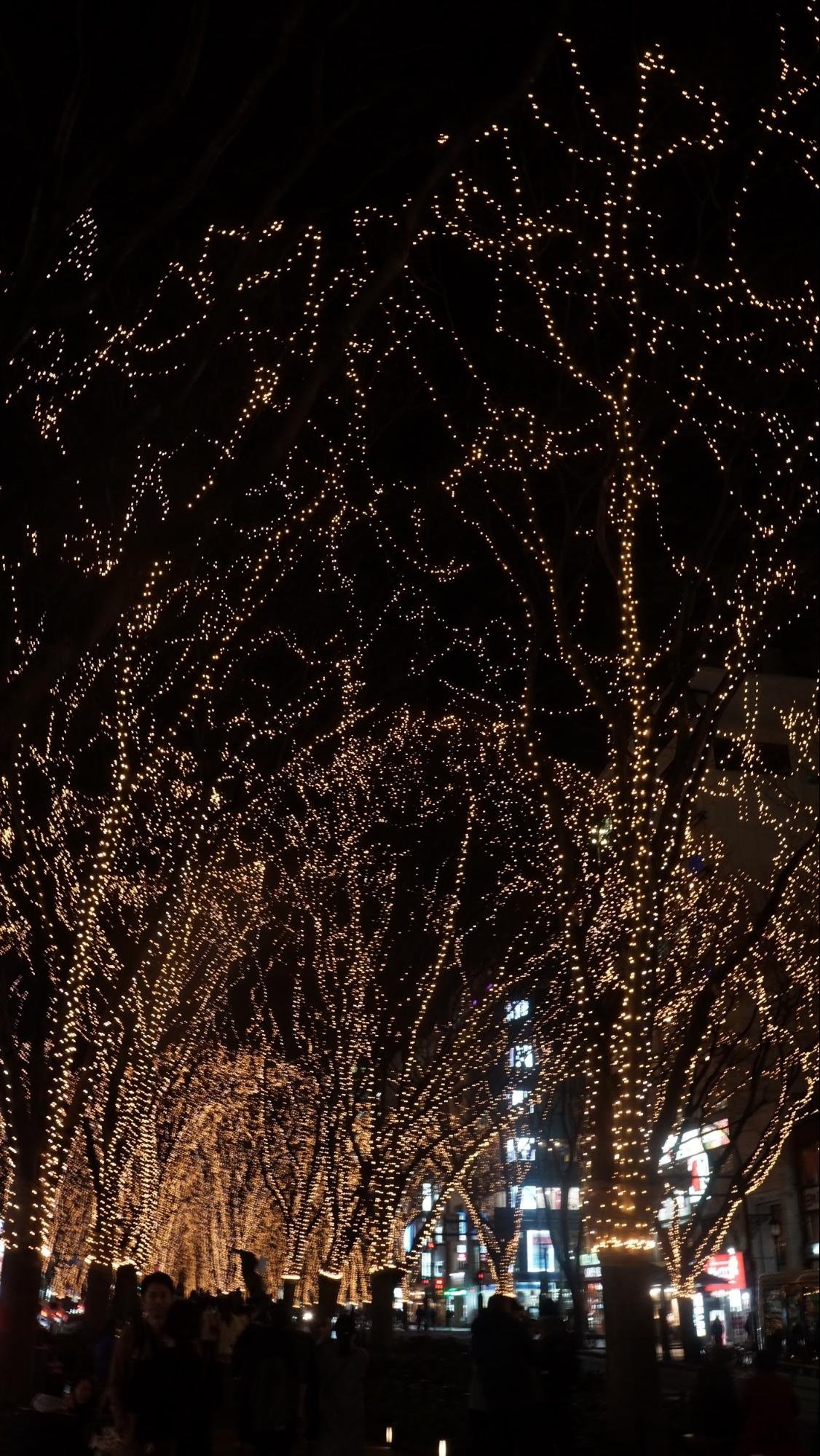 Christmas light-ups are always a sight, and the Sendai Pageant of Starlight takes it to a whole new level. Started in 1986, this relatively new tradition sees the zelkova trees lining Jozenjidori illuminated with over 600,000 lights every December. The path takes you past Sendai Mediatheque, the city library designed by Pritzker Prize-winner (said to be the Nobel Prize in architecture) Toyo Ito. 
Besides enjoying the lights, there are small events held along the illuminated street like photo booths and popup bars. Unlike other illuminations in Japan, the Pageant of Starlight lasts about 2-3 weeks instead of just during the Christmas period. It is also funded completely by donations collected in Sendai city, so the number of lights put up depends on the amount raised. Walking through the tunnel of lights is a truly magical experience, and hopefully this event can continue for many more years to come.
2. Akiu, Miyagi
This hot spring (onsen) resort town is just 30 minutes from Sendai city, making it perfect for a quick weekend getaway. Locals go for a one-night stay and pamper themselves relaxing in the hot springs, enjoying the best of the region's seasonal foods with a luxurious 10-course traditional Japanese kaiseki-style dinner (pictured below) and a lighter but equally exquisite breakfast served in a 3-tier box. We stayed at Iwanumaya. Their baths have floor-to-ceiling glass windows that offer a panoramic view of the garden while relaxing in the warm water. For a true outdoor experience, there is also the outdoor bath. There are different room types to accommodate single travellers to families. They also have 'western-style' rooms with beds for those who are unused to sleeping in futons.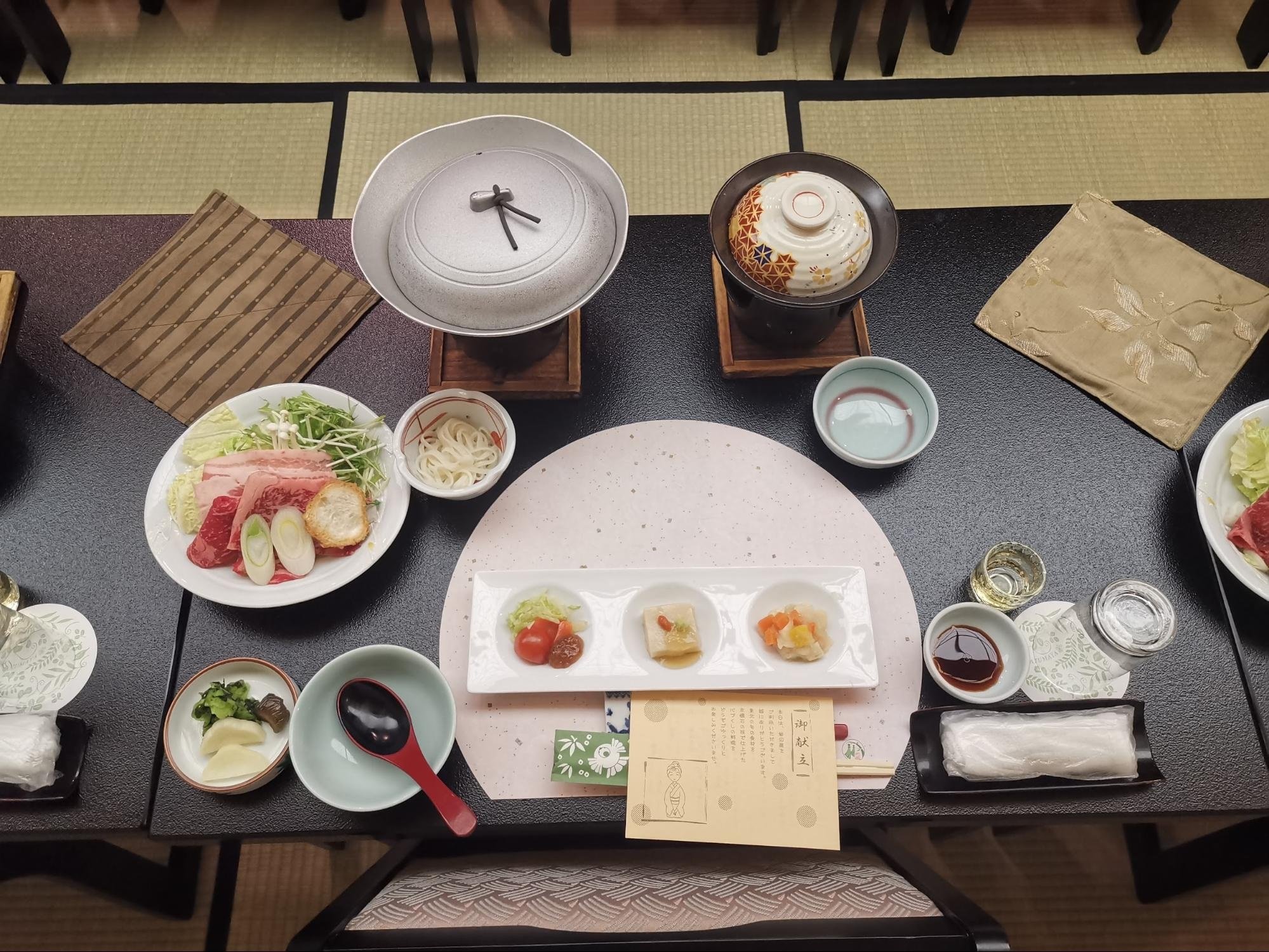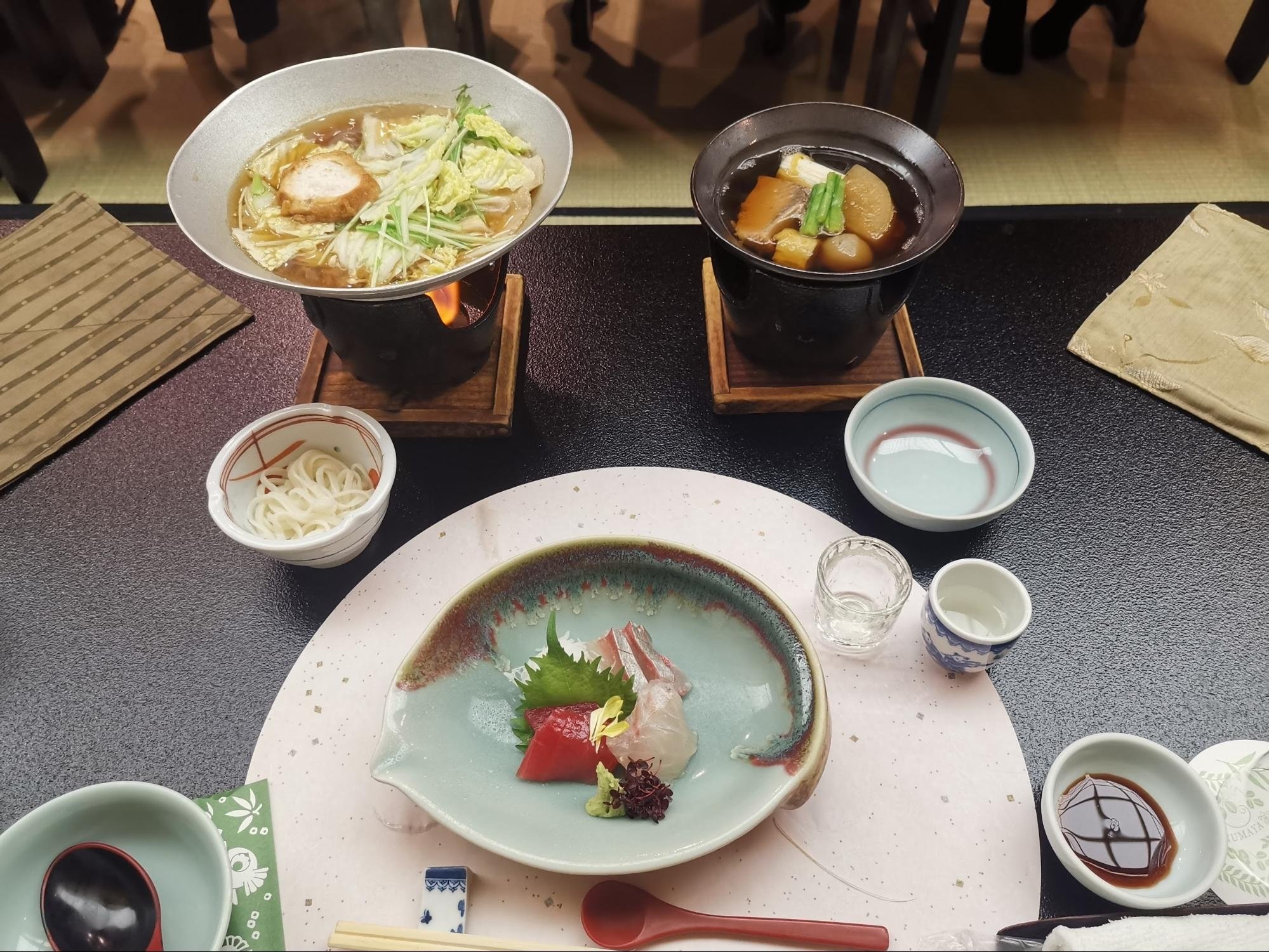 This sleepy hot spring town is in the midst of a transformation. For a start, Akiu Craft Valley is home to many craftsmen, wineries, and micro-breweries. The Tohoku region has plenty of forests, so woodworking has been a traditional craft. It is said that kokeshi dolls were first made by craftsmen returning home from work in other areas, as a present for their daughters! It has since become a traditional craft mainly displayed, with each artisan having a distinctive pattern. Traditional kokeshi may not fit into today's lifestyles, but modern, creative kokeshi come in all shapes, sizes, and patterns to suit any taste and display purpose. Can't find anything you like? Try your hand at painting your own kokeshi doll at Gangu-an Kokeshi-ya!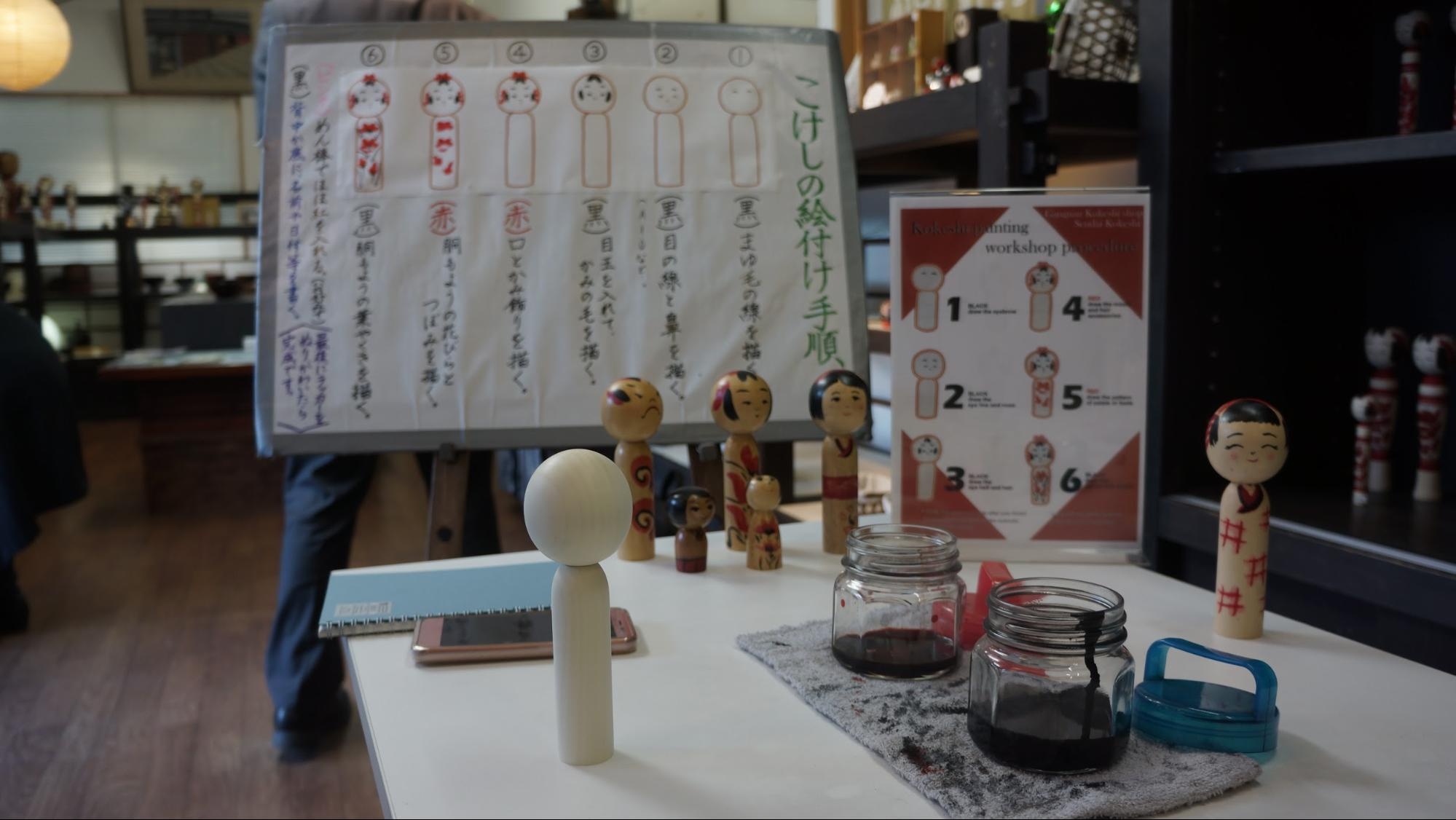 Over at Akiu Winery, the owner is spearheading the Terro-age project. A combination of two French words – 'terroir', the people and environment, and 'mariage', the pairing of food and drink – this collaborative initiative aims to showcase the best of Tohoku through its culinary culture. 
Starting with Miyagi prefecture, this project has grown to encompass all 6 prefectures in Tohoku. There are various experience tours to choose from, which will take you along the whole farm-to-table journey where delicious local foods are paired with great local drinks. The producers themselves do things just as they always have, but it is in linking them up that creates new collaborative experiences and a new food culture. 
Though Akiu Winery may be young, established only in 2015, their drink is nothing to scoff at – their wine was awarded Bronze in the 2019 Japan Wine Challenge and their cider was awarded Silver in the 2019 Fuji Cider challenge. The owner is truly passionate about supporting the region, even getting local designers to do the wine labels. He also plans to open a fusion restaurant soon, with a menu that pairs Japanese dishes made from local produce with wine.
As for the Akiu Craft Valley, you can expect more food and drink craftsmen to settle in the near future.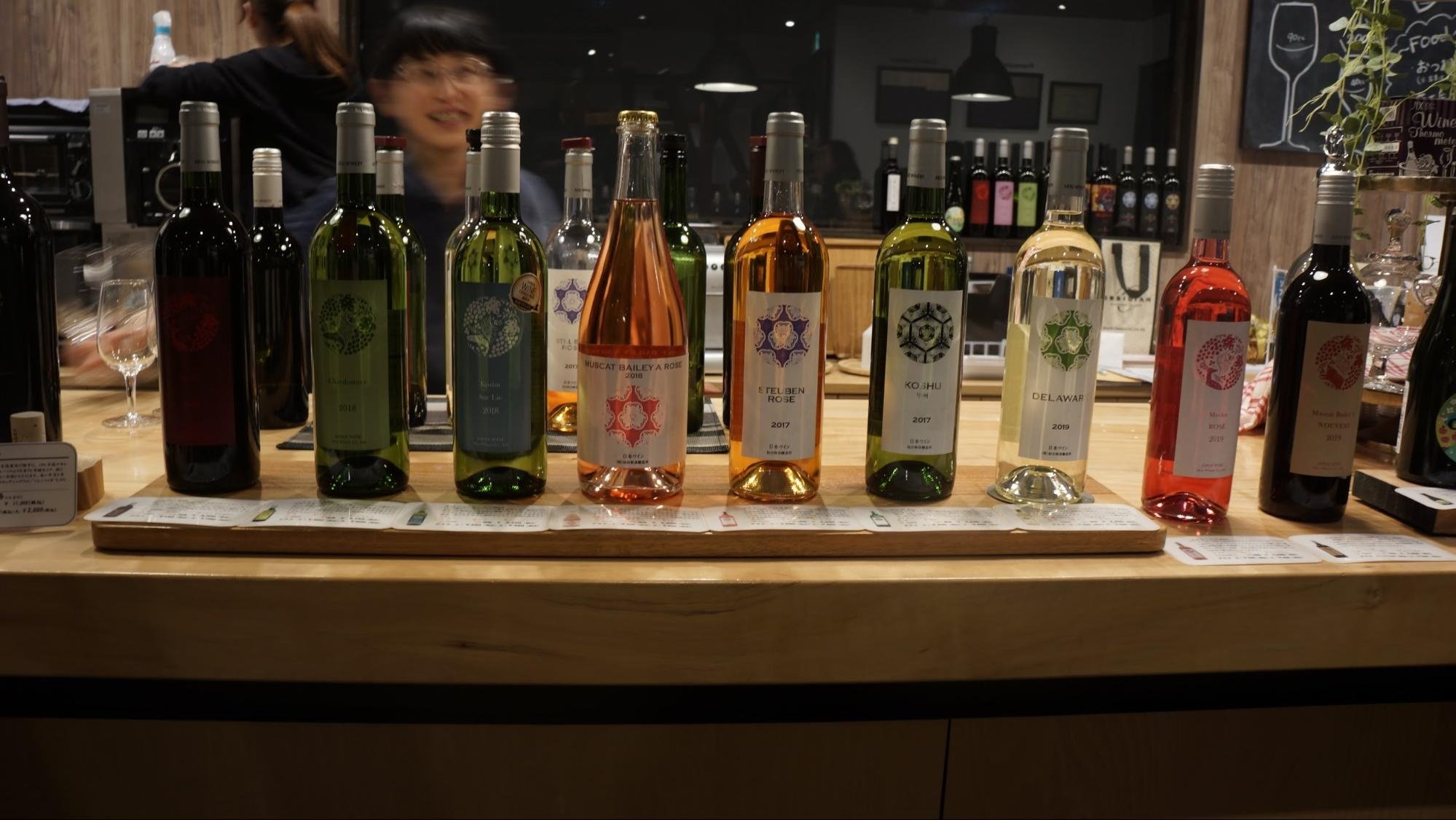 3. Shiogama, Miyagi
This seaside city a short distance from Sendai city has the highest density of sushi shops in all of Japan – no wonder as it boasts one of the world's highest fish catch, including the prized bluefin tuna. It gets its name from being a salt-producing region – 'shiogama' means 'salt cauldron'!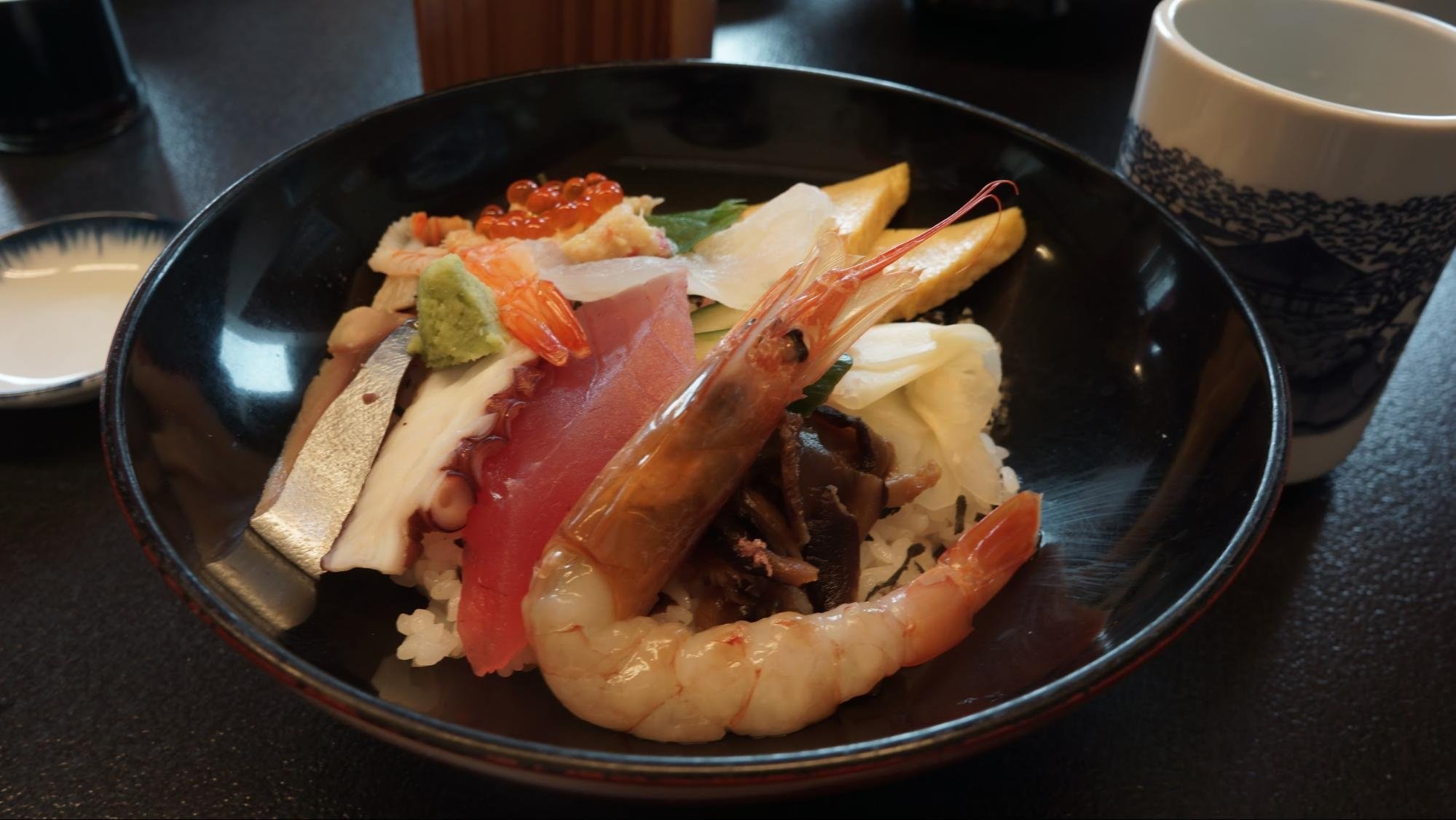 Unsurprisingly, the local shrine Shiogama-jinja has deities for the sea and salt-making, and even a place for fishermen to offer a portion of the day's catch. Shiwahiko-jinja shrine in the adjacent compound is for agriculture, land development, and increased production. In fact, rice from the shrine's own paddy fields is offered to the Emperor annually. 
Although the city has grown and developed, the shrines still remain relevant and close to the residents' everyday lives. The annual festivals where the portable shrines (mikoshi) are paraded around town (and even put on boats to tour the bay!) are a main attraction, celebration, and chance to give thanks. Shiogama-jinja's custom of rebuilding every 20 years keeps this 1000-year-old shrine in good condition, but there is also a symbolic meaning – the columns (heart) remains constant while constantly updating itself.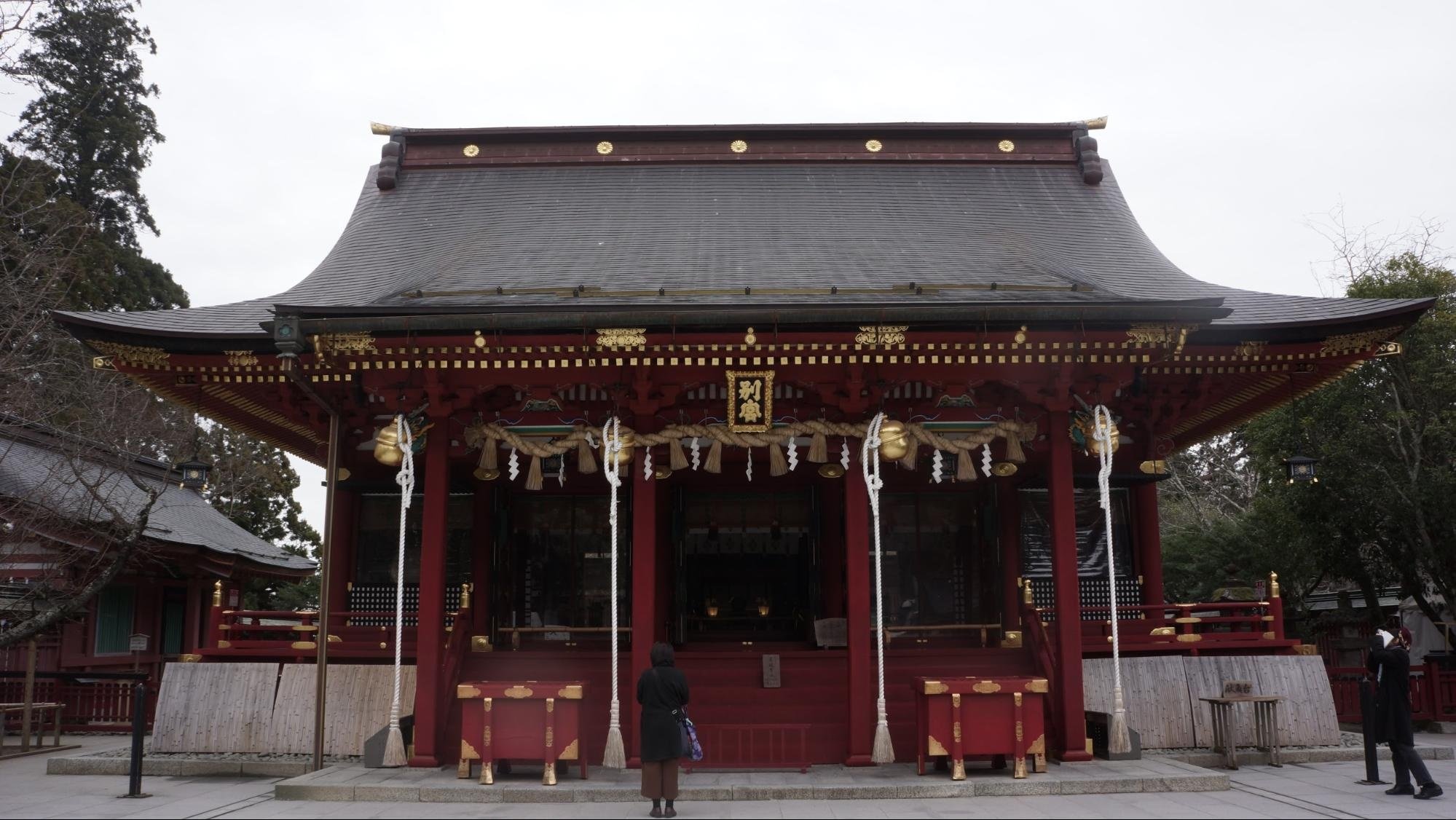 Near the shrine is Urakasumi Sake Brewery, a family-run establishment currently helmed by its 13th president. Though they suffered losses when the 2011 earthquake damaged their warehouse, they are recovering well. Their ethos is to make classic and elegant sake that goes well with regional cuisine. Miyagi prefecture is a premier rice-growing region, and Urakasumi utilises this quality grain to make sake that pairs well with fresh seafood like oysters and bluefin tuna. Each generation's master brewer refines the taste to suit the times.
Besides their main line-up and seasonal products, they also produce limited-time collaborations to stay on-trend. They produced a fruit liqueur using sake and migaki-ichigo strawberries (also called 'edible gems') and a junmaishu to mark their collaboration with Bandai Namco's anime series Miki no Mikoto which anthropomorphises sake into beautiful young men. There is also a corner in the shop that displays sake cups and other such works by local artisans. A tour will take you around their buildings, and ends with a tasting session.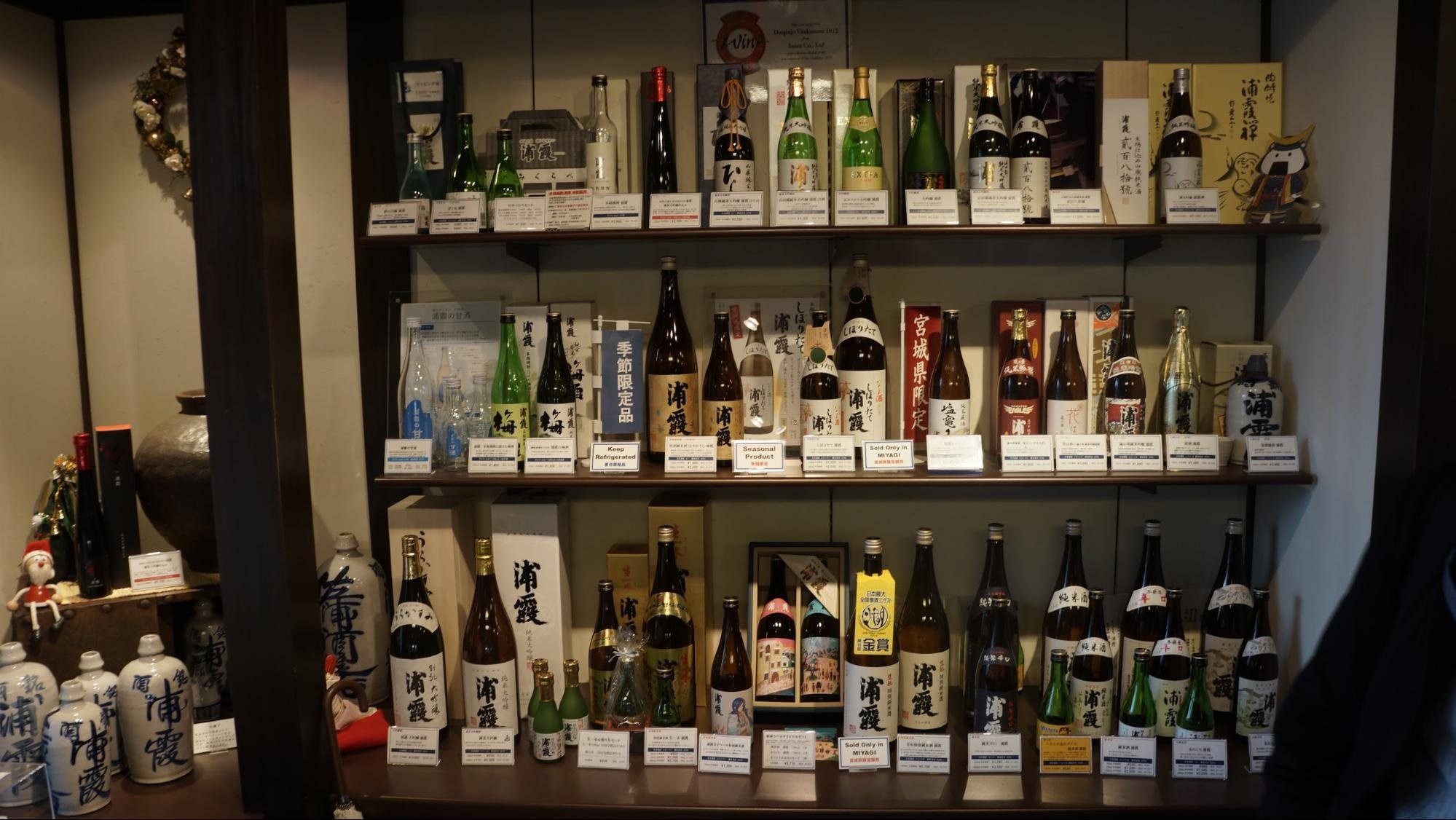 Be sure to get some seafood and sake when you visit Shiogama!
4. Matsushima, Miyagi
Slightly further north from Shiogama lies Matsushima city, home to one of Japan's three most beautiful bays. It is also an area deeply influenced by Date Masamune, a powerful feudal lord and founder of Sendai city. Besides being a great leader and tactician, he was also an avid patron of the arts and a true gourmet. Godaido Temple and Zuiganji Temple are two places that still bear his influence. Named for the five Buddhas of Wisdom housed within, Godaido Temple was reconstructed by him. The twelve ornately-carved zodiac animals in the beams reflect his taste for gorgeous decorations. This is also seen in Zuiganji Temple, which he rebuilt as his family temple. The main building features fine wood carvings, extravagant painted sliding doors, gold ornaments, and many other gorgeous details.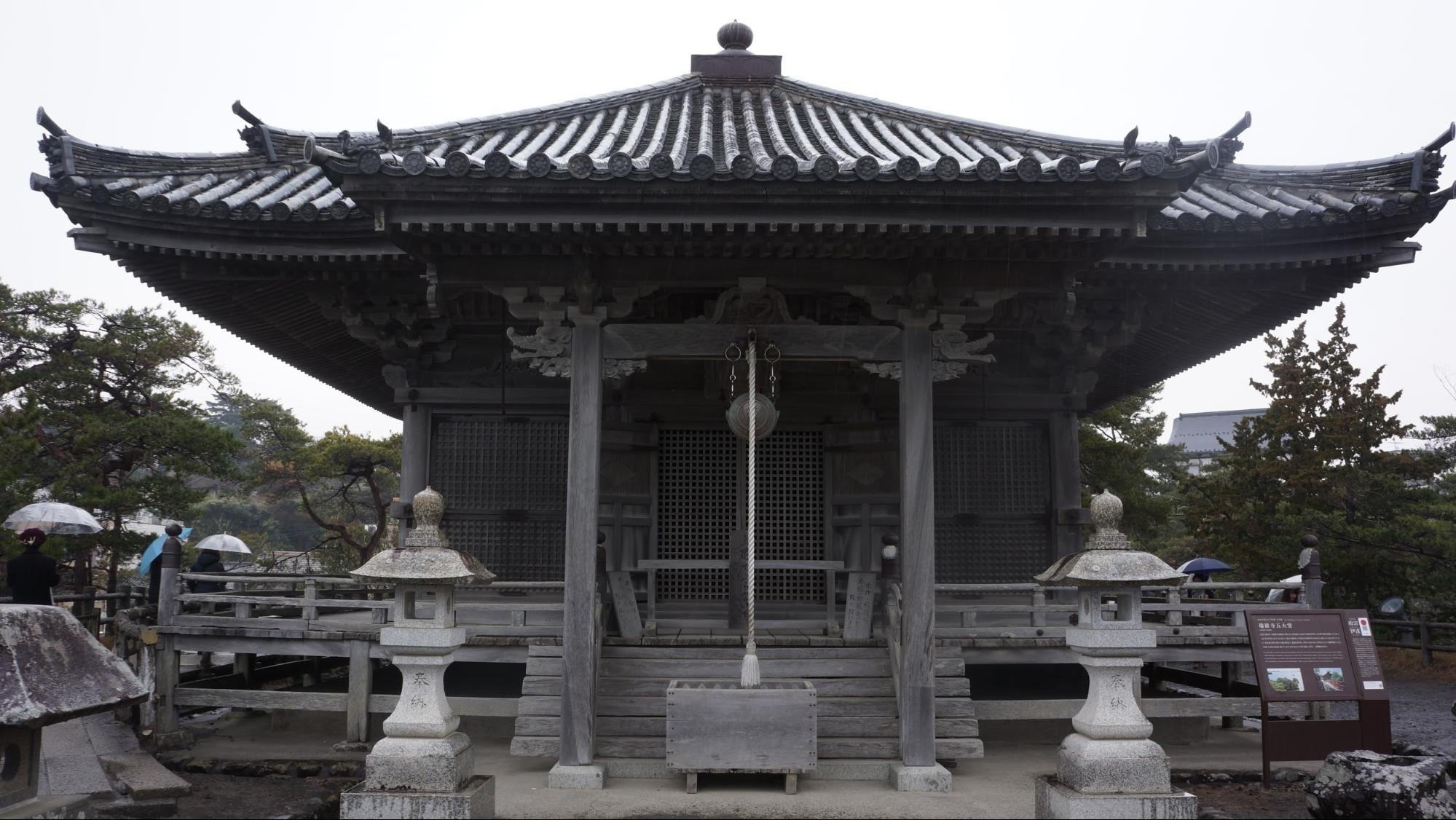 You can enjoy the spectacular view of Matsushima bay from Kanrantei tea house, gifted to Date Masamune by another feudal lord and subsequently relocated to its present location. The interior is gorgeously painted, and a view in and of itself.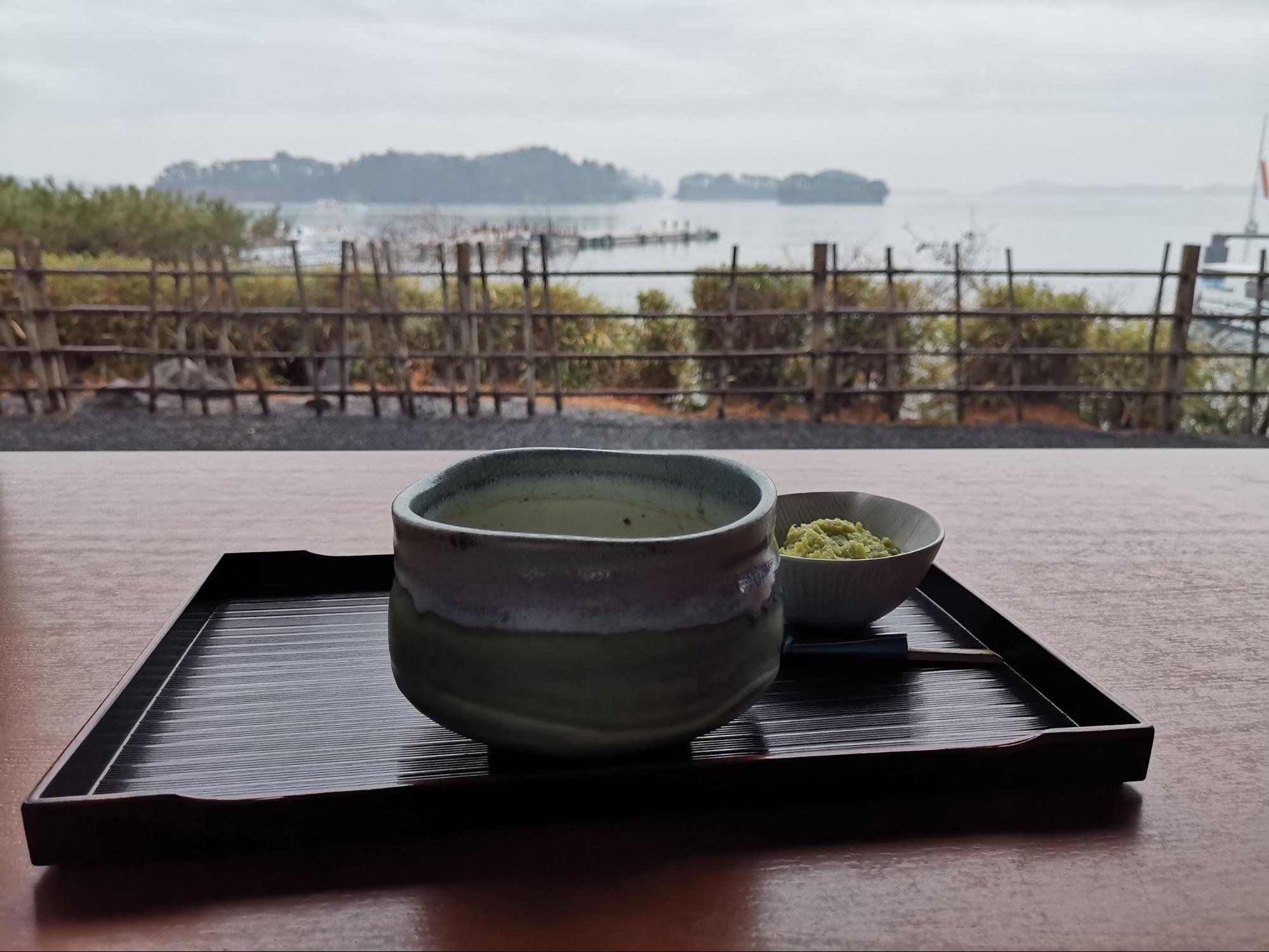 To the south of Miyagi prefecture lies Fukushima prefecture, famed for their delicious fruits. They are the #2 producer of peaches in Japan, and also grow cherries, grapes, Japanese pears, and apples. Fukushima prefecture is divided roughly into 3 areas – the coastal area in the east with a spa resort and aquarium, the central area for fruits and scenic mountain ranges, and the western area rich in history. To continue the story of Date Masamune, we visited the western area, also known as the Aizu area.
5. Ouchi, Fukushima
Ouchi-juku is a historic town which used to be along the route from Nikko to Aizu and the rest of Tohoku. This post town flourished from all the travellers and trade. Designated as an Important Preservation District for Groups of Traditional Buildings, it has been restored to how it was before the Meiji Restoration – there is not a telephone line or vehicle in sight. Be transported back in time as you stroll through the town to the viewing spot at the end, where you can admire the whole street of picturesque thatched roof buildings.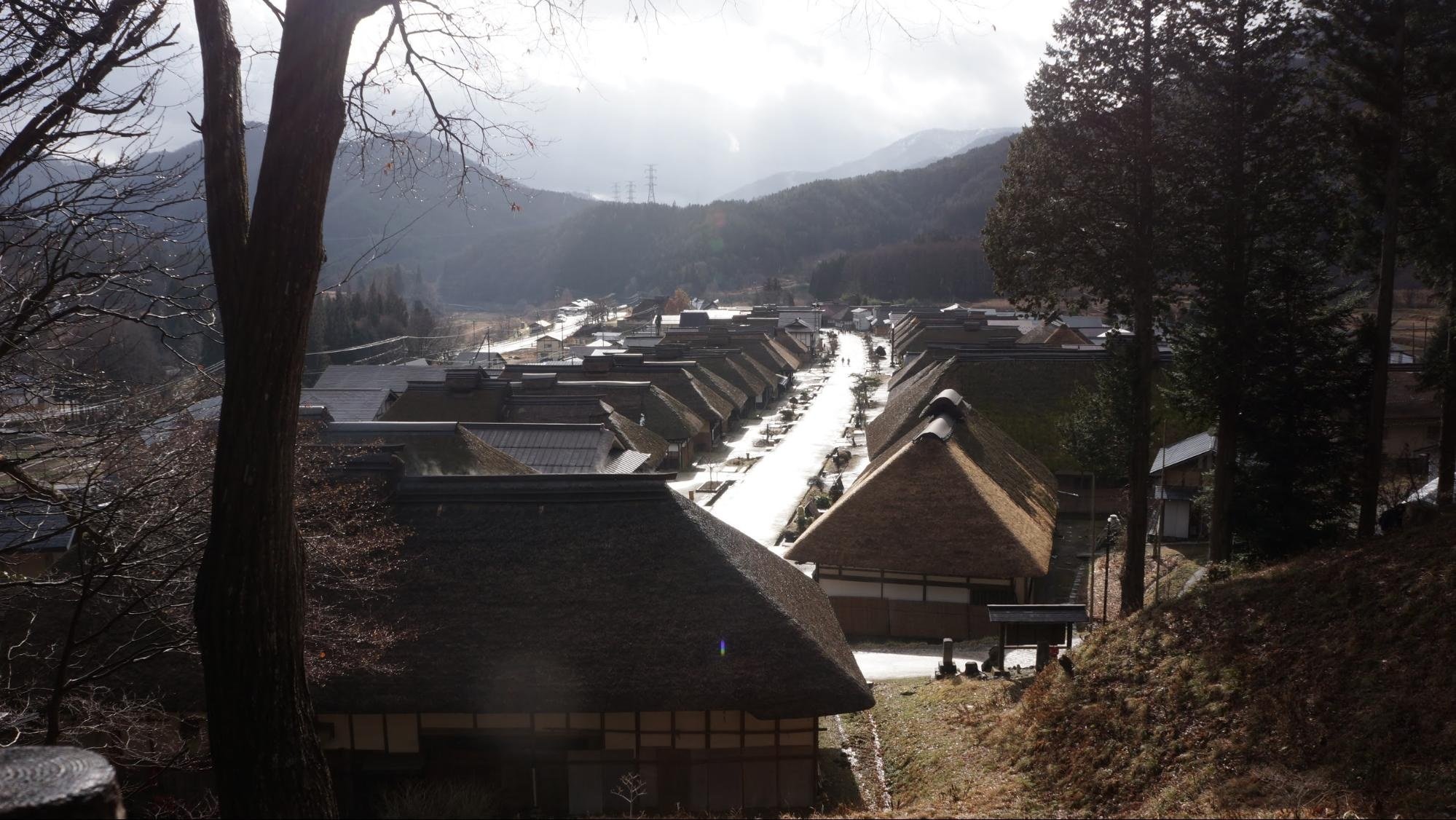 To boost the town's development, the gourmand Date Masamune brought over the technique of making soba (buckwheat noodles) all the way from Nagano, an area renowned for their soba. Though this was hundreds of years ago, it is a culture that persists till this day. Taste this delicious soba at Misawaya, where they serve it with a huge stick of negi (long green onion) instead of chopsticks. Chomp on the negi for refreshing spiciness in between mouthfuls of soba! For something light, pop into one of the cafes or tea houses for a short rest, before continuing your journey.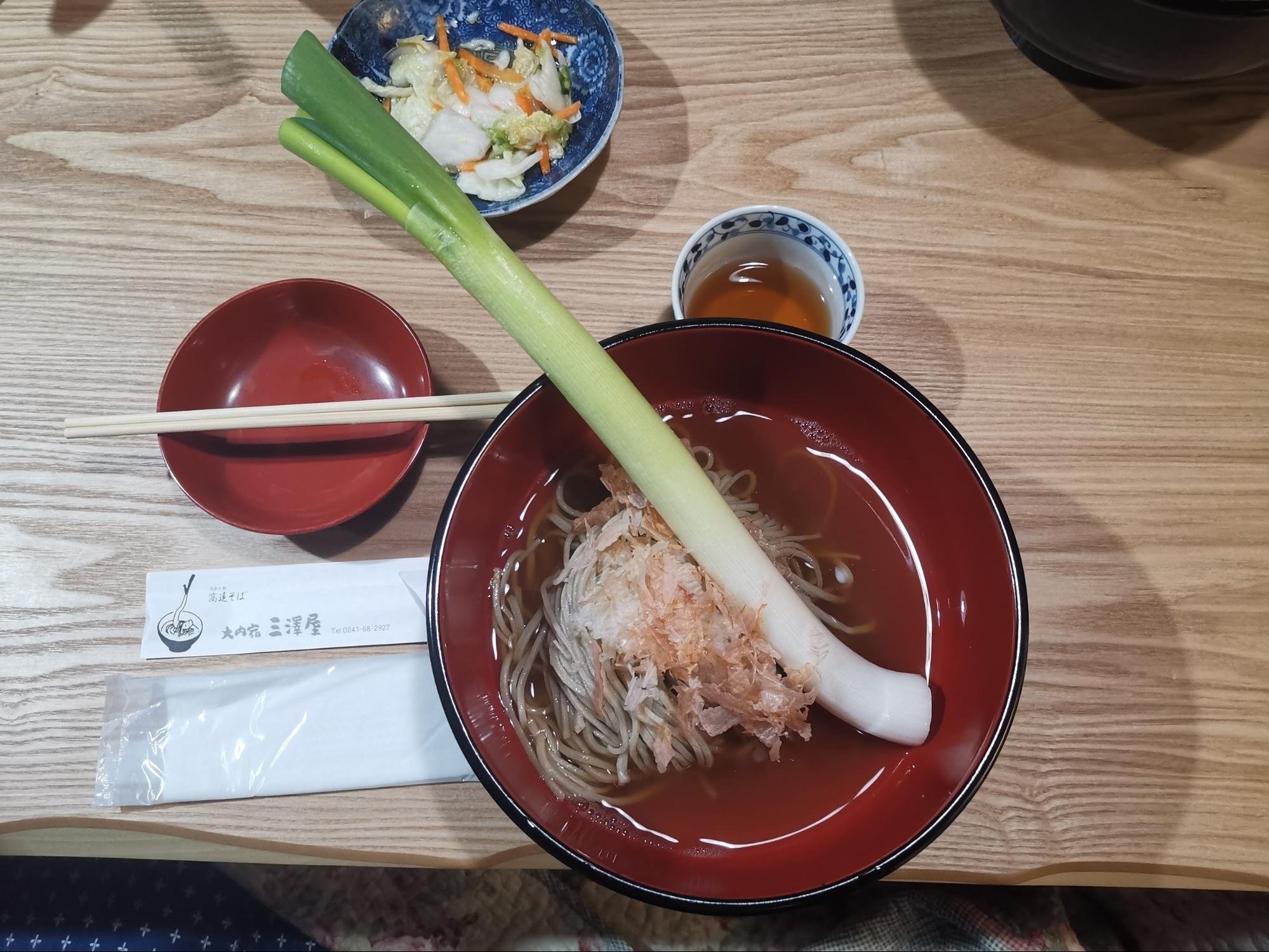 Aizu-Wakamatsu, Fukushima
Aizu-Wakamatsu is a castle town and historic stronghold of power strategically located between Edo (Tokyo) and the rest of Tohoku. Tsurugajo Castle reflects this significance, being bigger than other castles in the region. Its unique red roof tiles also sets it apart from other castles. Although destroyed, it was restored thanks to donations and now houses a museum about its history. The view from the top floor is particularly beautiful in spring, when a thousand cherry blossom trees on the castle grounds are in bloom. Whether past or present, the sight of the sprawling city and beautiful blooms is truly timeless.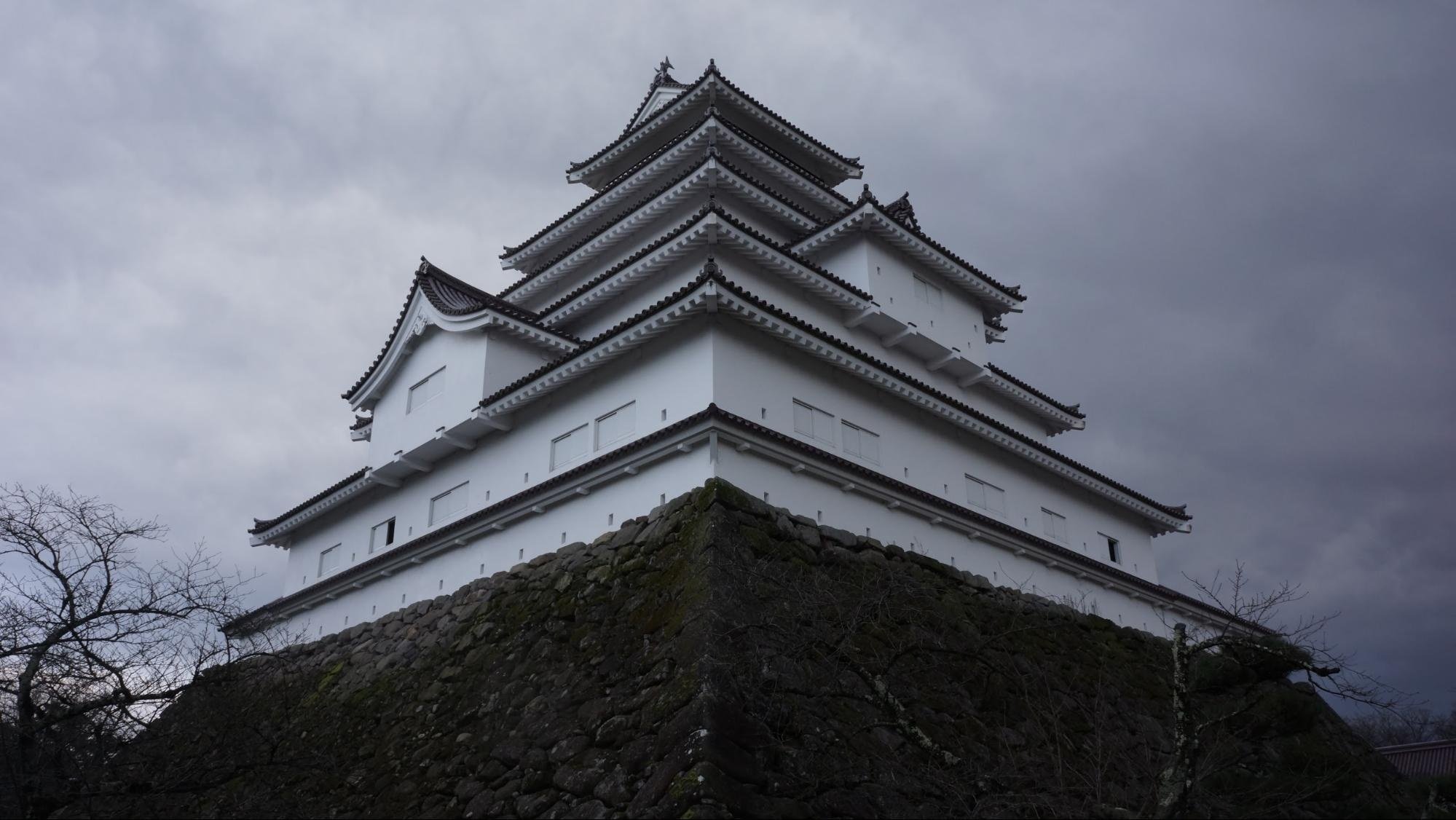 Next to the castle is the Tsurugajo Hall, a rest point and souvenir shop. Here you can paint your very own Tohoku 'red bull', the Akabeko! The legend goes that after an earthquake destroyed a temple, a red cow helped carry building materials during the rebuilding. The red cow thus became a symbol of protection, passed down to this day. Traditional Akabeko are red with white, black, and sometimes gold markings. The red Akabeko cow is the endearing classic, and various other animals are also produced in recent times. You are free to decorate your red cow – or any other animal – however you like!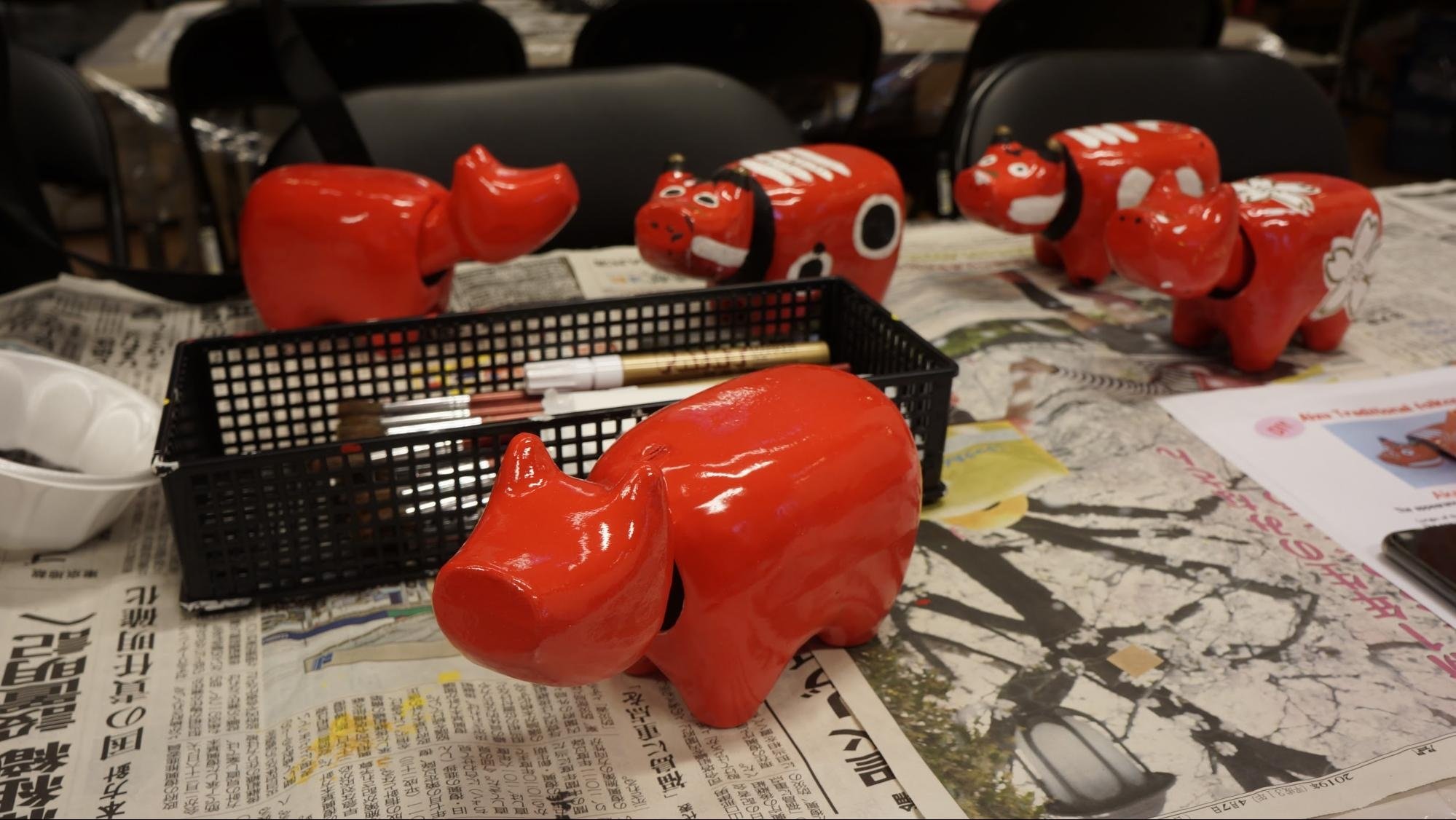 Near the castle is Suehiro Sake Brewery, an establishment with over 100 years of history. In fact, their oldest sake in the cellar was bottled in 1979! Having been awarded the Gold Prize for 7 consecutive years in the Annual Japan Sake Awards , you can be assured their sake is top-notch. They have a newer brewery called Hasegura, which is where most of their sake is produced now. The older brewery called Kaegura focuses on limited edition seasonal sake and made-to-order sake, as well as tours. 
Their main line of products enjoys continuous popularity, and they also package it in special ceramic flasks instead of the standard glass bottles. There is also umeshu (plum wine) made from their own sake (instead of shochu) and Aizu-Takada plums, the largest plums in Japan. You can also find snacks that go well with sake in their shop. A tour will take you around the building, which has several informative displays on sake-making, and ends with a tasting session.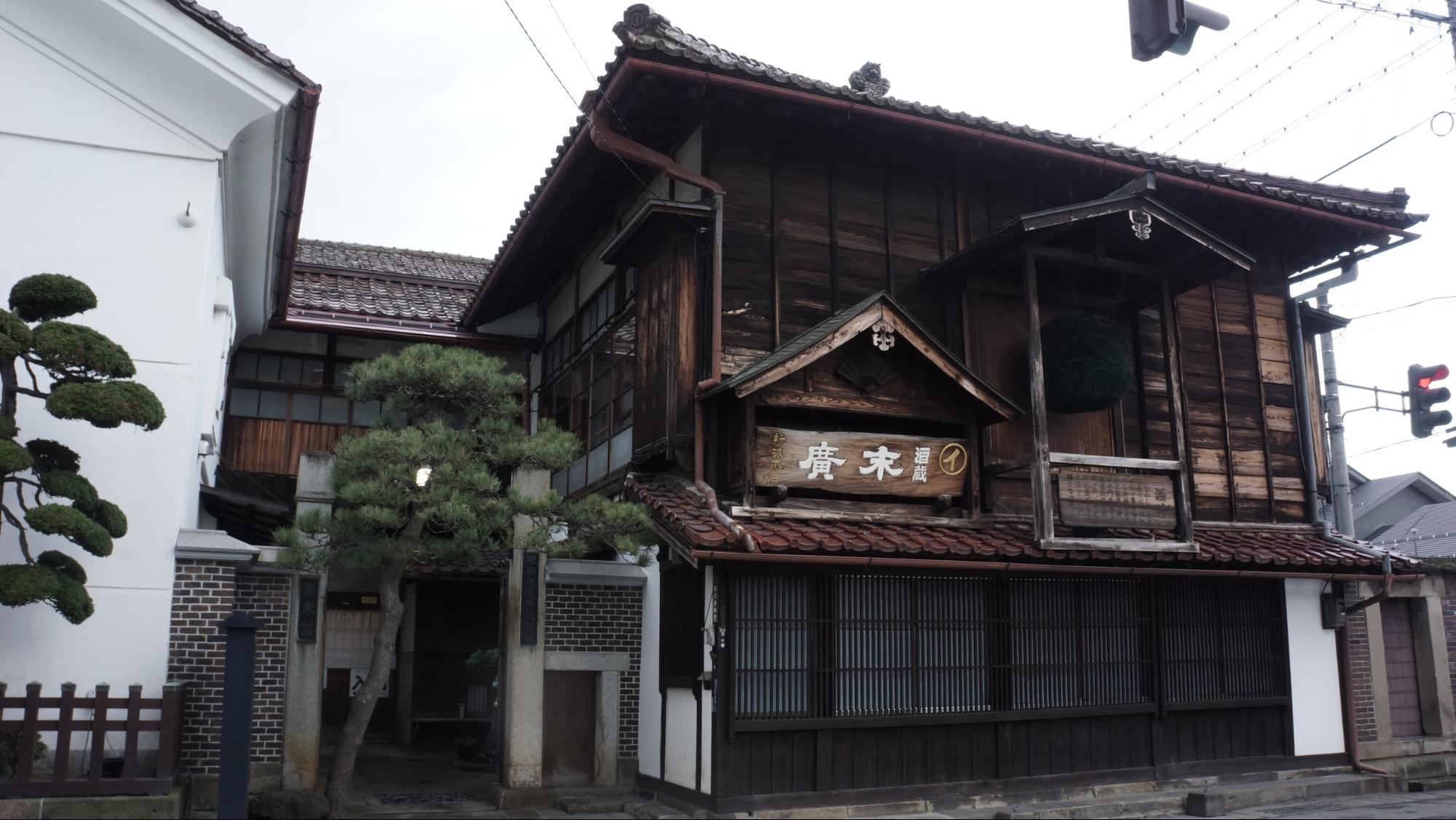 The Higashiyama hot spring resort town is about 30 minutes from central Aizu-Wakamatsu. There are various ryokans (traditional Japanese inns) to choose from, catering from single travellers to families, where you can look forward to a good night's rest in spacious and cosy rooms. You can also visit the hot springs without staying at any of the inns. Our stay at Harataki came with an extravagant 10-course traditional Japanese kaiseki-style dinner, with breakfast the next morning. After the food, relax in their indoor and outdoor baths. If the thought of a public bath is intimidating, they also have private baths for rent.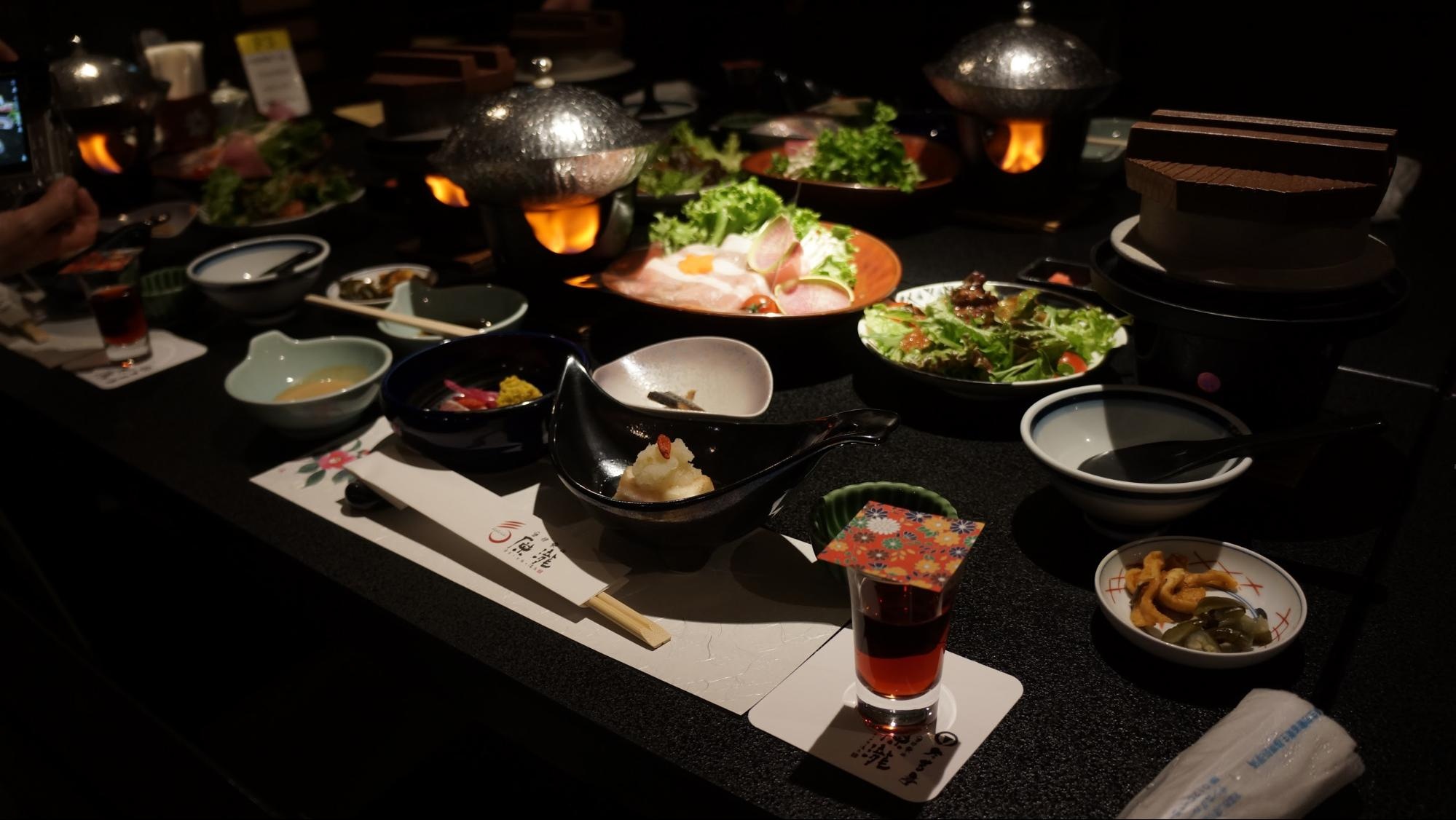 See You in Southern Tohoku!
If you are in Tokyo, southern Tohoku is just a short shinkansen ride away. It makes for a good day trip, or even a one-night stay at a ryokan. Come and experience the traditions of Japan through food and culture past and present, from timeless classics to new innovations. Tohoku's 6 prefectures is about 30 times the size of Tokyo, but with roughly half the population. Come up north to take a break from the hustle and bustle of city life to enjoy the food, sights, and spaciousness!