Situated in the bustling town of Krabi, Thailand, is the sub-district of Nong Thale. It is clearly the not so famous region of Krabi, not as much as Ao Nang, but it sure has a vibe of its own. On my visit to the beaches of Nong Thale, I realised that the town is a tad underrated. It is the calmer, quieter take on Krabi with virgin beaches and uncrowded spots. The peace and quiet coupled with pristine beaches made me shift base to Nong Thale for the rest of the stay.
Also read: Krabi vs. Phuket: Which is Thailand's Better Beach Destination?
There are a lot of options to hang out and a number of activities you can engage in. Let's take a look at the top few.
Beaches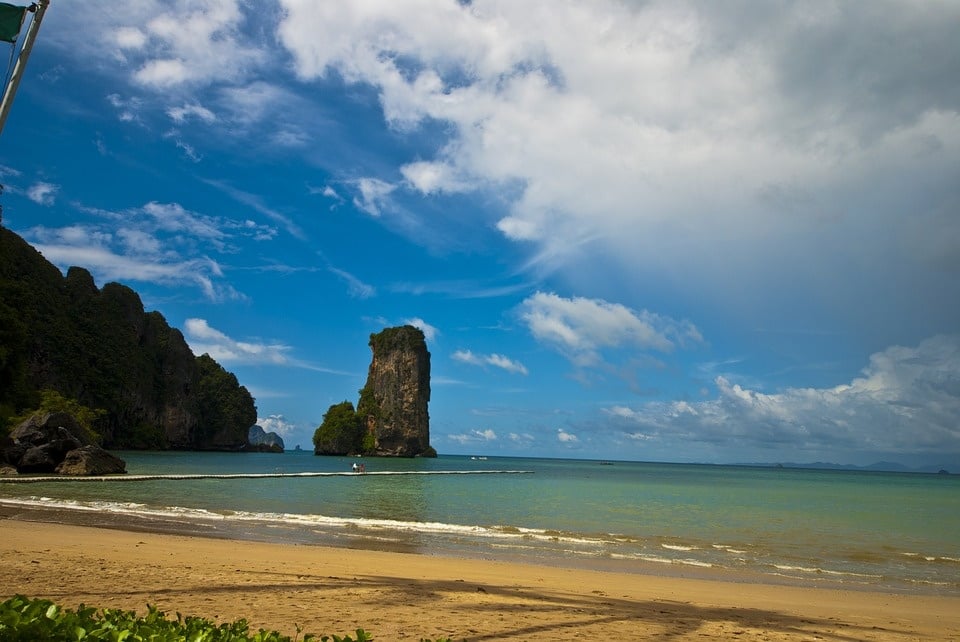 Check out the beaches of Nong Thale from where you get to witness the most beautiful sunsets. Buy a cocktail by the bar alongside and lie there till twilight. One such beach is the Klong Muang Beach sprawling with luxury hotels and resorts on either side. While some may consider it great for swimming, most of them like their fair share of sunset gazing. For other options, you can snorkel or walk around the white sands of Ko Lao La Ding. The Pak Bia Island is another scenic spot where you can swim, snorkel at specific points and take a stroll along the beach.
Also read: 22 Krabi Travel Tips For The Ideal Beach Getaway
Food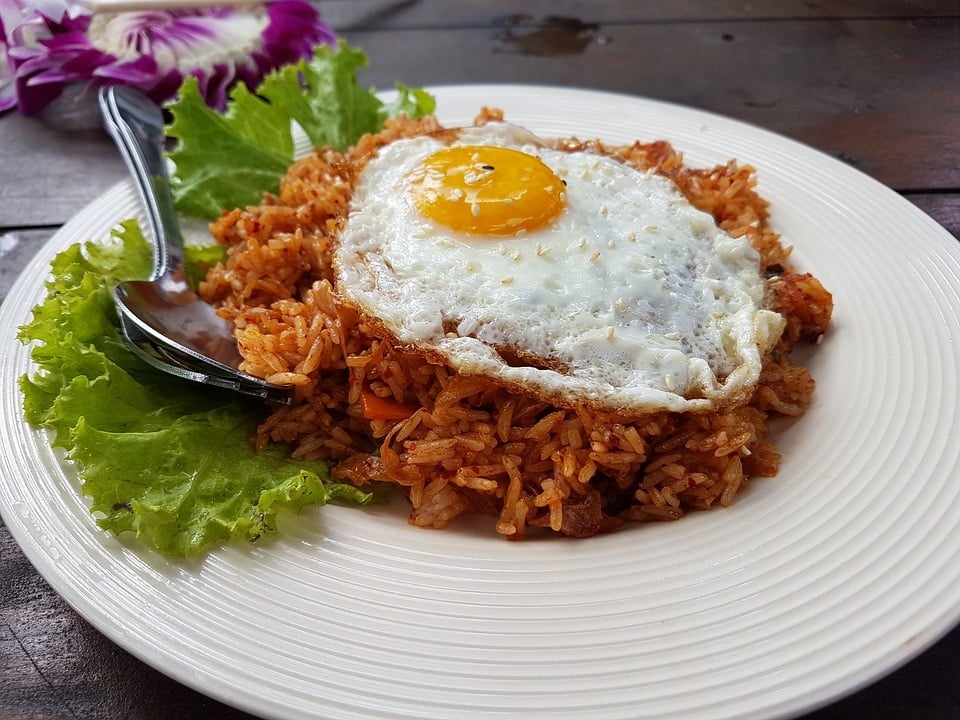 Indulge in the best Thai food at the central market area around Klong Muang Beach. Not only are their cute cafés serving sandwiches, coffee and Thai platters, there are authentic Thai and Indian restaurants offering the spiciest curries and exotic delicacies as you would expect in Thailand. Dine at Coffee Club, Banana Leaf Thai Restaurant or Swasdee, or head to the restaurants of the luxury hotels and resorts that host special thematic dining experiences along the beach.
Bars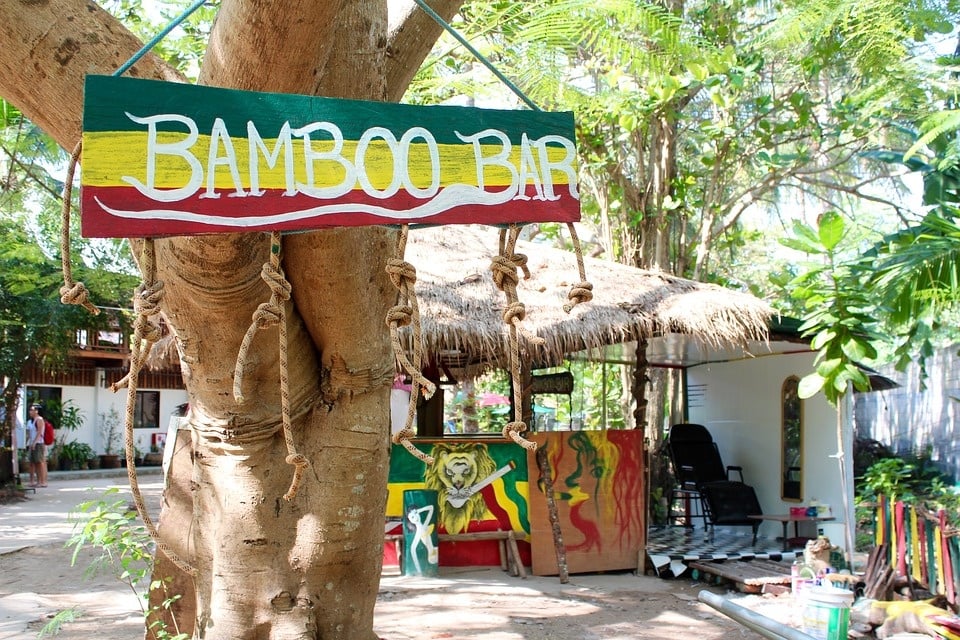 As the sun goes down, the bars come to life. There are a lot of them around the town that play great music and offer some of the best cocktails. Try the Cocovida Bar, Malati Beach Bar or the ones in the deeper stretches of the town like the Lazy Bar, Eden Bar, Summer Beach Bar and Sunset Bar. These are really cosy, well-themed and have a special genre of music playing during the weekend.
Spa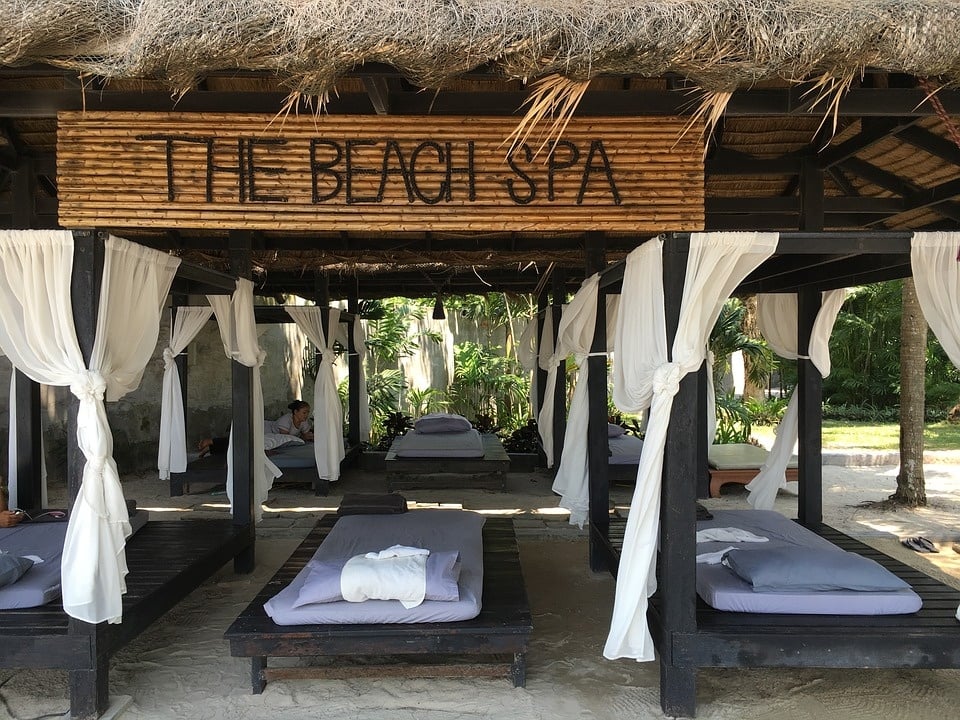 No one gets away from the clutches of the Thai massage. If you are in Thailand, you have to book yourself a Thai massage. Walk into the spa of choice along the central market area for a body massage and relax yourself. If you are running short of time or prefer a specific massage, you can book a head, shoulder or foot massage separately.
Tailor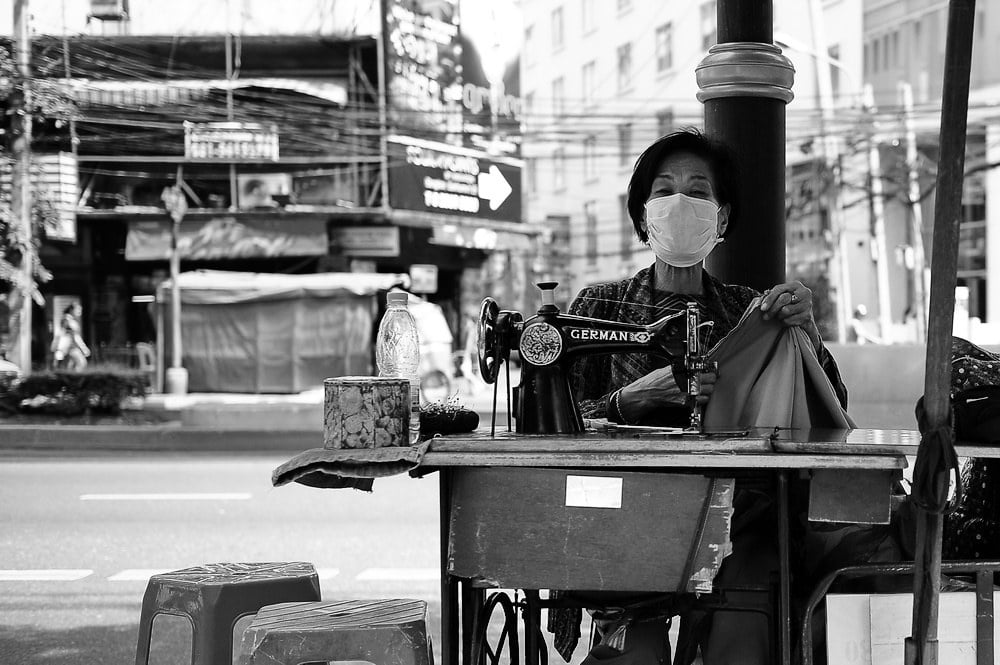 Image credit: Transformer18
People from different parts of Krabi often head to Nong Thale for getting their clothes stitched to precision or for major altering. Do not undermine their importance as these tiny tailor outlets are known to seam up the best fabrics in town.
Shopping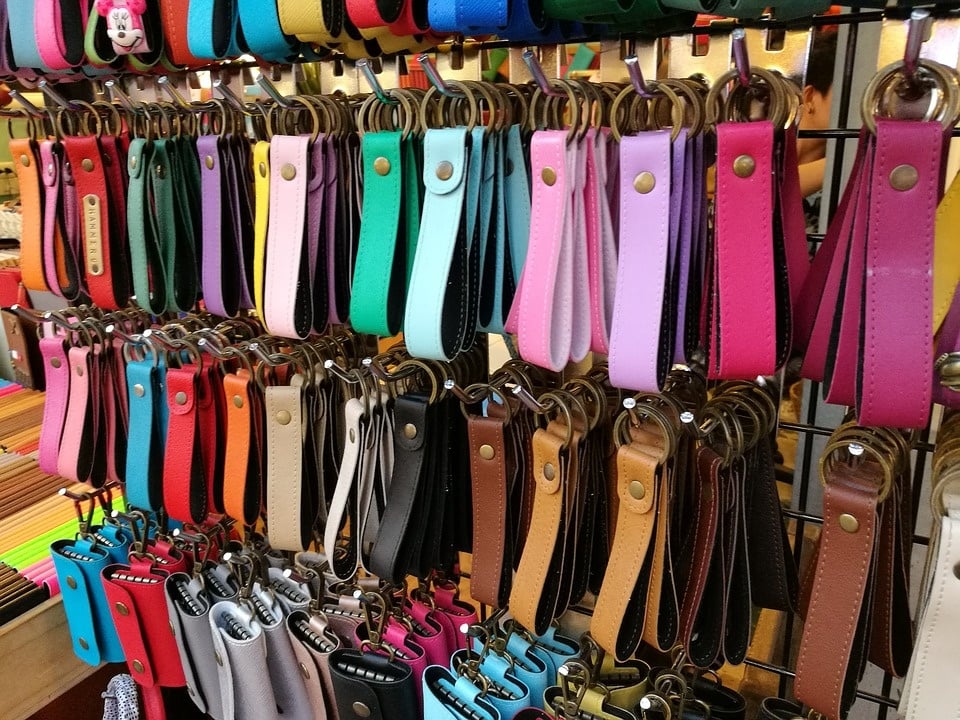 Just like any other beach district, Nong Thale too has a lot of flea markets that are open almost all day. Remember that the town sleeps early, so do not wait for the sun to set if you really want to shop. You will easily find clothes, hats, swimwear, junk jewellery, linen and trinkets of every colour and size possible.
Ride around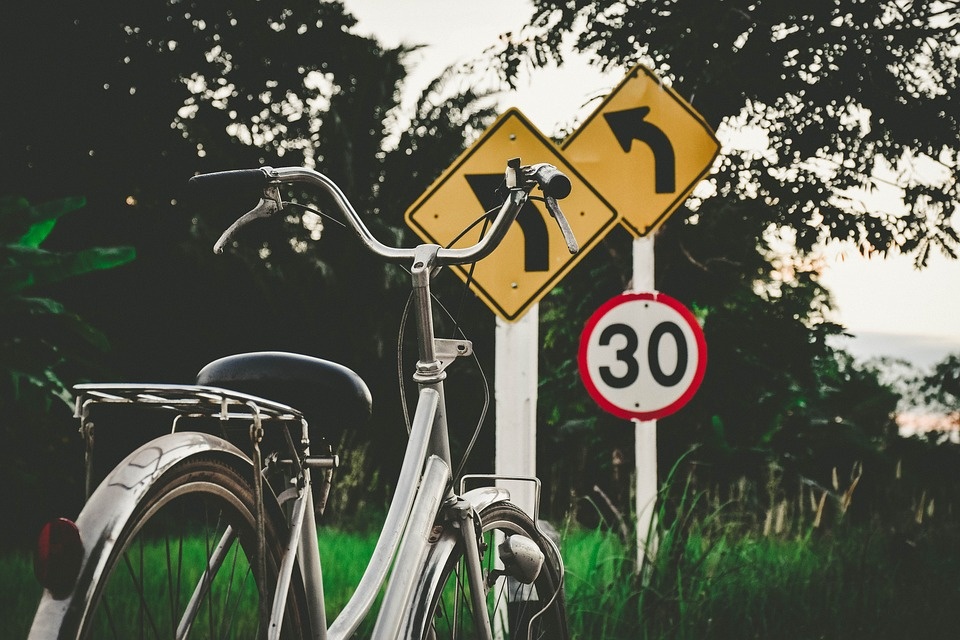 Forget taking a tuk tuk or hiring a cab here. Just rent a bike, fuel up and ride to the rural parts of the town, covered with greens and weeds and slide through the upcoming districts bordering the beaches. The best experience is on bikes, where you can stop at any and every corner. Most of the hotels and resorts have tie-ups with agents who can provide the bikes to you. Slip that half helmet on and ride away.
Day tours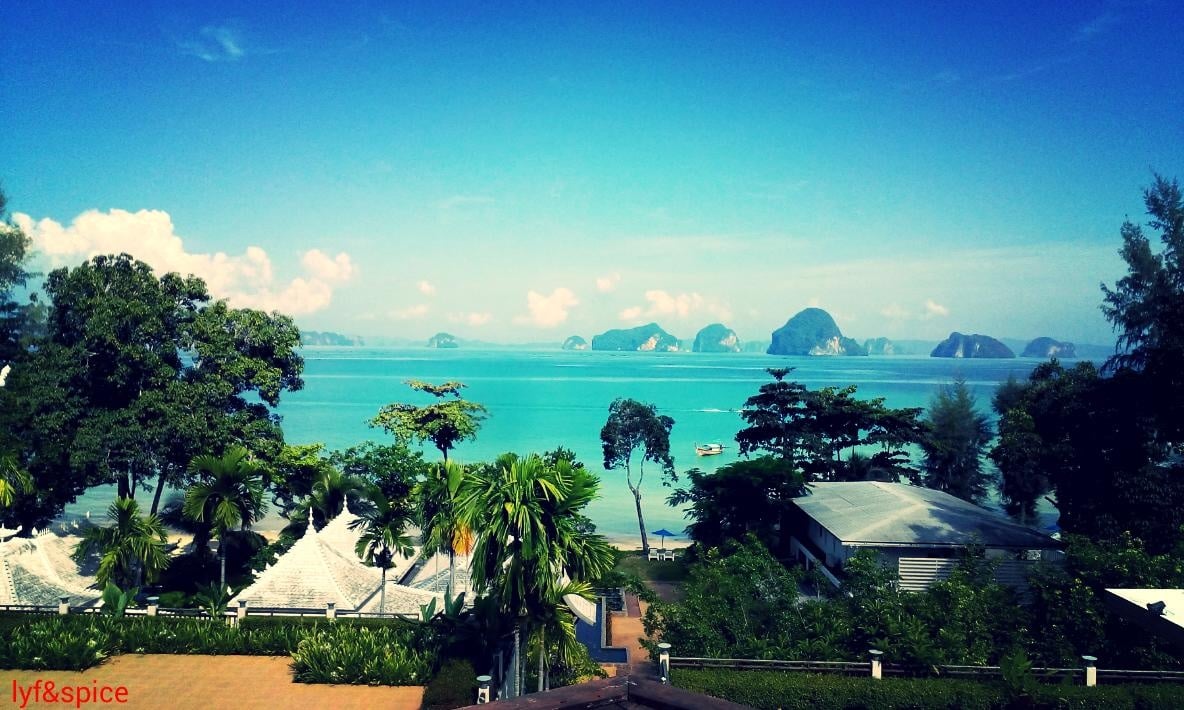 Image credit: Lyf&Spice
You can take up day tours to islands close by. Half a day is good unless you want to watch the sun set on those islands. Book in advance and take the motor boat or tail boat ride to Hong Islands, Phi Phi Islands, Maya Bay and Railay Bay.
Also read: The Best of Krabi While On A Budget