Want to get the hottest travel deals and promotions? Then NATAS Travel Fair 2015 is an event you cannot miss!
When:
31 July to 2 August 2015
Where:
Singapore Expo Halls 3B and 4
Time:
Doors open from 10am to 9.30pm daily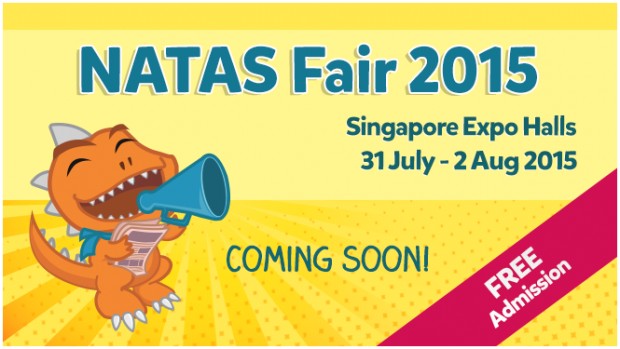 Travel agencies such as Follow Me Japan, Jetabout Holidays, Trafalgar and Azza Travel will be featuring their best travel packages. Expect to find some sweet deals for your next vacation.
If you are in the midst of travel planning, talk to the representatives from the various National Tourism Organisations present. They will also be happy to provide valuable tips or to suggest specific destinations based on your interests. Also present will be airlines such as Air New Zealand and Singapore Airlines. For something a little different, why not consider a cruise vacation? With major cruise operators like Royal Caribbean and Star Cruises offering awesome bargains at NATAS, you might just find yourself sipping cocktails in the middle of the sea soon.
Of course, no trip is complete without the purchase of travel insurance for a peace of mind. AIG will be offering a discount on their Travel Guard insurance, and they're throwing in a free gift as well!
Here's the cream on the cake: entrance to NATAS Travel Fair is free! You will not have to fork out a single cent to have access to all these amazing discounts.
For all of you who are planning to drop by NATAS Travel Fair, here is the list of exhibitors, with their booth numbers.
List of Exhibitors
Travel Agents
7H49 Airelated Travel Pte Ltd
7H04 Albatross World
7H76 ASA Holidays Air One Aviation
7H12 ATG Tours Pte Ltd
7H03 Citystate Tours
7H48 Diners World Travel
7H06 Ergo Travel
7H55 Famous World Tours
7H50 Green Island Tours S Pte Ltd
7H52 GuteReise! (Germany and More!)
7H53 J & L Vacation Pte Ltd
7H09 Jetabout Holidays
7H58 Pricebreaker Platform9 Cruise Arena
7H54 Reollo Travel
7H56 Scenic Travel
7H11 Universal Travel
7H58 UOB Travel
Car Rental
7H08 Budget Rent A Car
Cruises
7H77 Citystate Cruises
7H57 Costa Cruises
7H01 Princess Cruises
7H64 Royal Caribbean Cruises Asia Pte Ltd
7H62 Star Cruises
Hotels and Resorts
7H51 Berjaya Hotels Resorts
7H07 Hotel Puri Melaka
National Tourism Organisations
7H10 Incredible India
7H05 Nepal Consulate in Singapore
7H02 Tourism Malaysia
7H63 Wonderful Indonesia
Official Travel Insurer
7H60 Travel Guard by AIG
Partners & Sponsors
Mediacorp Pte Ltd
Tour Operators 
7H61 Trafalgar
Travel Related
7H74 Fotohub
Others
7H70 Tourism Management Institute of Singapore
Strategic Healthcare Partner
7H14 Tan Tock Seng Hospital (Travellers' Health and Vaccination Clinic)
Getting there
Address: Singapore Expo, Halls 3B & 4, 1 Expo Drive, Singapore 486150
By MRT: Take the Green Line to Expo (CG1). You might have to drop at Tanah Merah (EW4) and switch to the train that goes in the direction of Changi Airport.
By Bus: Alight at either the bus stop beside Carpark G or the bus stop outside Expo Hall 1, both of which are on Upper Changi Road East. Take bus services 12, 24 or 38 to get to any of these stops. Alternatively, take bus service 35 and drop at the bus stop beside Carpark J on Xilin Avenue.
By Car: You can click here to find out more about getting to the Singapore Expo by car. Find out more about parking at the Singapore Expo here.
Remember to block out a date between 31 July and 2 August 2015 and head down to NATAS at Singapore Expo for the most smashing deals of the year!