Mark your calendars because NATAS Travel Fair 2017 is back once again at Suntec Convention Centre Halls 3 & 4 from 11 – 13 August! As you begin to plan for your next adventure, check out these awesome travel deals that will be available: 
Also read: NATAS Fair 2017: Unbeatable Travel Deals for Your Holidays in Asia
Europe Deals
♦ 12D Finland: Lapland & Lights (13 Dec – 24 Dec) ♦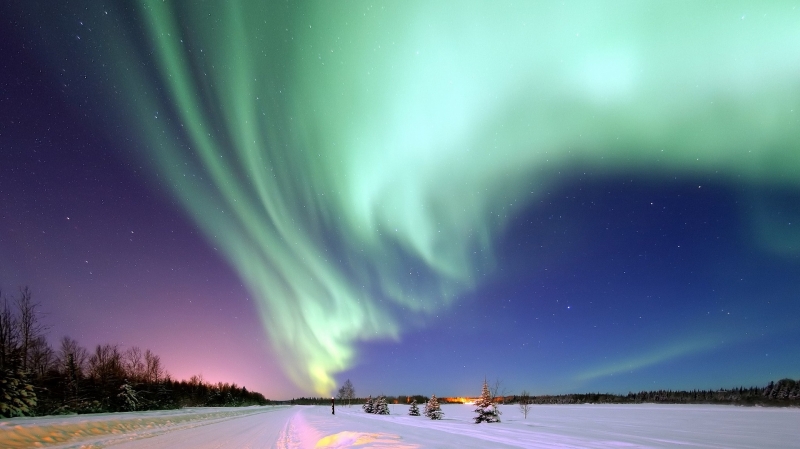 Deal Highlights:
✔ Muslim Friendly
✔ Bonus Tour to Estonia
✔ Opportunity for Aurora Sightings
✔ Optional Tours Include: Snow Shoe Walking, Ice Floating, Ranua Wildlife Park
✔ Book by 13 August to receive a S$100* Azza Travel Voucher for your next destination
*Terms and conditions apply
Embark on a magical journey to a winter wonderland this Christmas with this ultimate 12D Finland: Laplands & Lights package! Whether you've been naughty or nice, grab the opportunity to realise your childhood dreams of meeting Santa at Santa Claus Village in Rovaniemi. Have a go at ice-fishing while feasting your eyes on the white picturesque landscape, and explore the winterlands atop a snowmobile or reindeer sleigh. Complete your Finnish Lapland experience with the Aurora Borealis tour to catch a glimpse of the mesmerising northern lights!
 ♦ 7D6N Wilderness Room and Aurora Cabin Northern Light ♦

Deal Highlights:
✔ 1N in Aurora Cabin with Northern Lights Viewing Window
✔ All Clothing Rental (Thermal Suits and Boots)
✔ Snowmobile Safari to Reindeer Farm Northern Lights Search
✔ Husky & Snowmobile Safaris
Get your winter wilderness experience right here with this 7D6N Wilderness Room and Aurora Cabin Package! Stay nice and warm with the thermal clothing that would be provided before setting out on your winter adventure. From travelling to and from destinations via snowmobiles and meeting huskies to learning how to handle a sledge, find yourself hopelessly charmed by the scenery and wildlife Lapland has to offer. Try your hand at cross country skiing with the ski tour to the Tagia Forest as well!  Retire to your comfy accommodation and pamper yourself with a sauna session before turning in for the night.
♦ Savings for ALL SEASONS ♦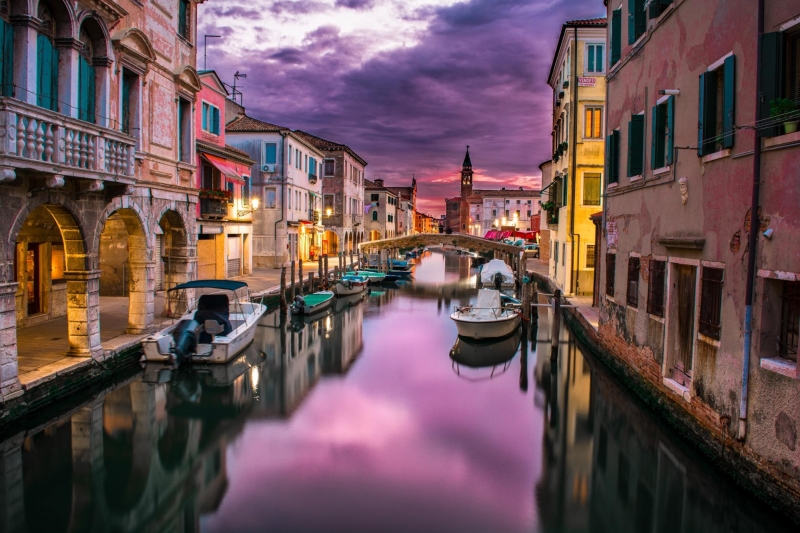 Deal Terms and Conditions:
✔ USD150 (~S$205) off each couple for any of the land tours above USD1,700 (~S$2,310)
Have you always dreamed of exploring Europe but unsure of where to begin? Be spoilt for choice with the assortment of tours Insight Vacations has to offer and choose the one that speaks most to you! With the Christmas Markets of Austria and Bavaria tour, find yourself journeying through the Bavarian Alps with their snow-capped mountains and visit musical Salzburg, the hometown of Mozart. You could also revisit the Renaissance period and cruise down the canals of Venice with the Italian Intermezzo tour, or reconnect with nature in Iceland as you spend your days marvelling at beautiful landscapes by day. You can even chase after the northern lights that fill the skies at night with the Scenic Iceland and Northern Lights tour. At Insight Vacations, there is something for everyone – so go on and take your pick!
♦ Explore Europe & The Americas the Unique Dynasty way, and save up to S$800* per couple when you make a booking! ♦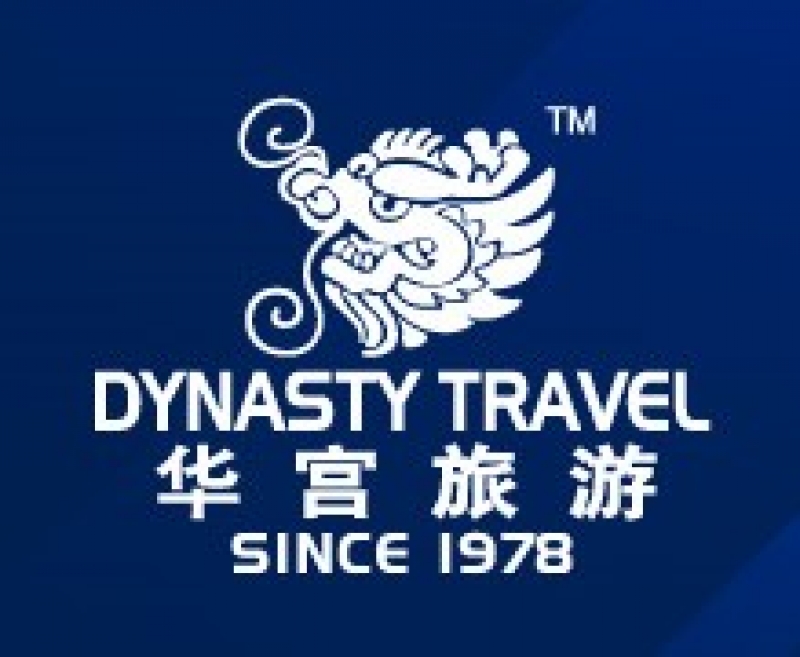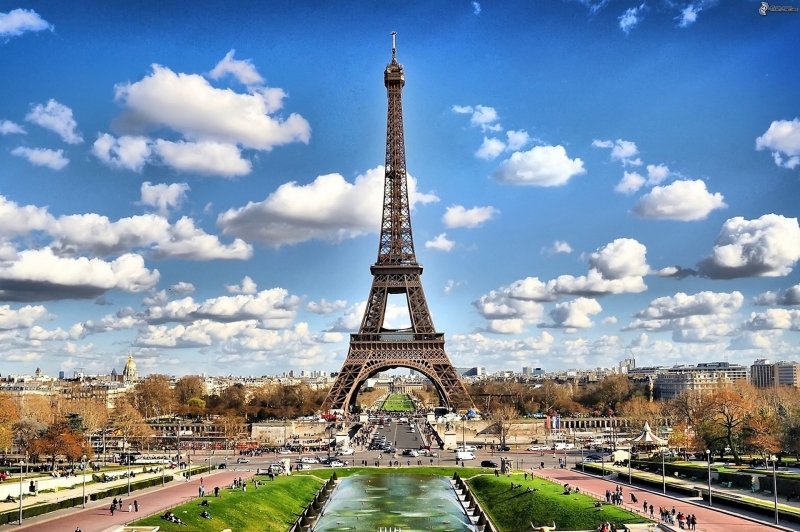 Deal Highlights:
✔ Save up to S$800 per couple when you make a booking
Select a tour of your choice and journey to Europe and the Americas with Dynasty Travel today! Take a trip down to California to fulfil your Hollywood dreams and get blown away by Las Vegas, the Entertainment Capital of the World, with the 14D11N Ultimate California and Las Vegas tour. Alternatively, you could also retreat to the Wild West with the 13D9N Wild Wild Texas & New Orleans tour. Brush up on your history as you travel across Europe with the 11D8N Best of Croatia & Slovenia tour or the 15D12N Best of Paris, Switzerland & Italy tour. Visit Dynasty Travel now for more information!
♦ Fly High Down Under via Nadi with Fiji Airways ♦

Offered By:
Fiji Airways (Booth 4H73)
Deal:
Fly High Down Under via Nadi with Fiji Airways
Purchase From: 11-13 Aug 2017
Travel Period: 11 Aug 2017 to 31 Mar 2018 (Blackout dates apply when travelling from 11 Aug to 31 Dec 2017)
Price: From S$599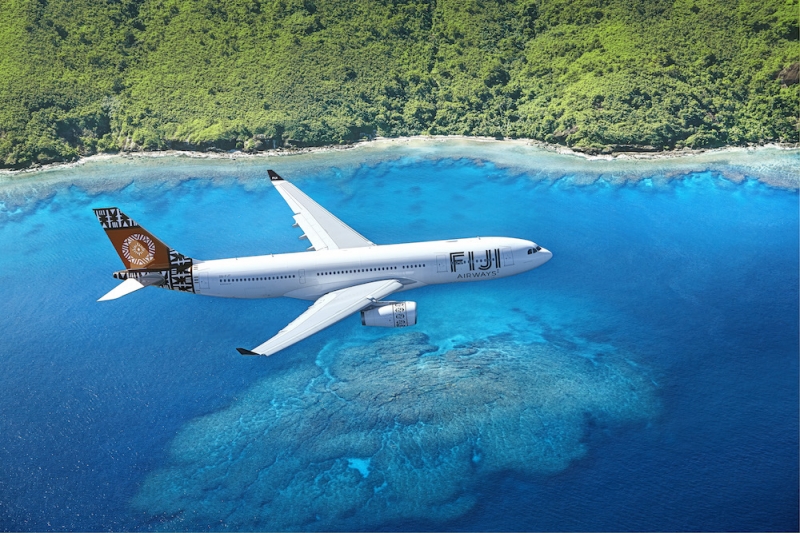 Deal Highlights:
✔ Receive an exclusive gift with every Fiji Airways package purchased from appointed travel agents at NATAS Travel fair 2017!
"Bula!" is a greeting used by the warm and friendly Fijian people, expressing their love for life and their genuine hospitality. Experience this warm welcome for yourself with the Bula Special, which allows you to fly to Fiji from just S$599! For more enquiries or information, simply visit the Fiji Airways booth or enquire with appointed travel agents participating at the travel fair.
♦ 3 Nights Sun Aqua Vilu Reef Maldives ♦

Deal Highlights:
✔ Travel Fair special from S$1,295
Plan your next relaxing getaway with Jetabout Holidays! With the 3 Nights Sun Aqua Vilu Reef Maldives tour, you get to experience the beauty of Maldives on this beach resort. Get a taste of paradise when you find yourself surrounded by beautiful views while staying in one of the luxury villas on offer. Choose to rest and recharge on the beach or have a good workout at the fitness centre before having a game of tennis, badminton or volleyball at the resort. For the adventurous individual, snorkel in the clear waters and challenge yourself to other water sports. There is bound to be something for everyone – book your tour, pack your bags and you're all set for your next beach getaway!
♦ 13D Amazing Egypt + Red Sea ♦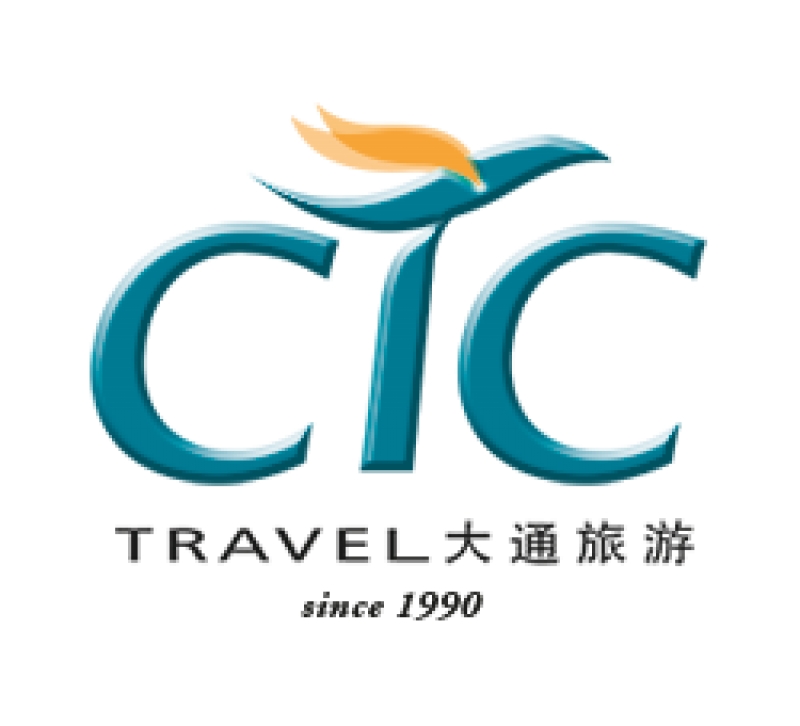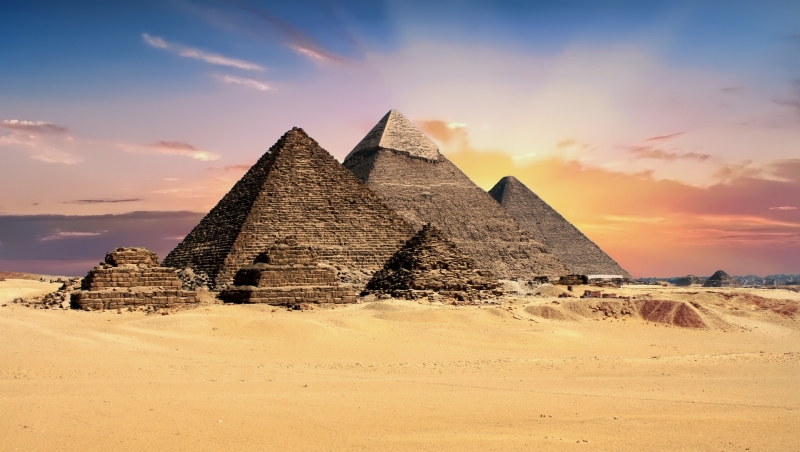 Deal Highlights:
✔ 4N 5-S\star Deluxe Nile River Cruise
✔ Marvel at the Great Pyramids of Giza on a Camel Ride
✔ Experience 4×4 Jeep Adventure at Wadi Ryan
Uncover the mysteries of ancient Egypt when you travel with CTC Travel on this 13D Amazing Egypt + Red Sea tour to Luxor, the Land of Pharaohs! Lounge at your beach resort in Hurghada that's situated right on the coast of Egypt's Red Sea, and go on board the 5-star Deluxe Nile Cruise to journey down the Nile River, where you'll visit various sites such as the tombs of Valley of the Kings and the Aswan High Dam. Complete your adventure in Egypt with a tour on camel back of the great Pyramids of Giza. Before you leave, don't forget to marvel at the mummies on exhibition in the museum as well as learn about whale fossils in Whale Valley!
♦ Experience Europe in Autumn, Winter and Spring ♦

Offered By:
Contiki
(Booth 4H20)
Package: Various Tours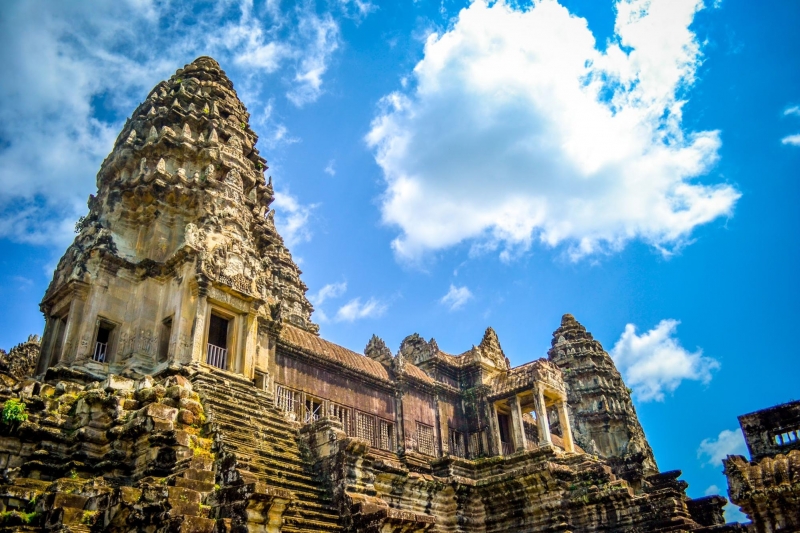 Deal Highlights:
✔ Save up to 20% off all destinations
✔ Save even more if you book early or go in groups
✔ Choose from more than 300+ Unique Itineraries
Optimised for the young, wild and free, Contiki has mastered the art of travel for you and your friends! With high levels of flexibility and an arsenal of itineraries for you to select from, Contiki has something to offer for anyone and everyone. Choose from tours ranging from Rock & Red and City to Surf in Australia to California Highlights and LA to the Bay in the U.S.A.. For those who are looking for a trip closer to home, explore Asia with Cambodia & Laos Uncovered. Discounts are available for early bird and group bookings so round up your pals for your next getaway, and make your trip count with Contiki today!
Other Deals
♦ 12/13 Days New Zealand (Roundtrip from Sydney) ♦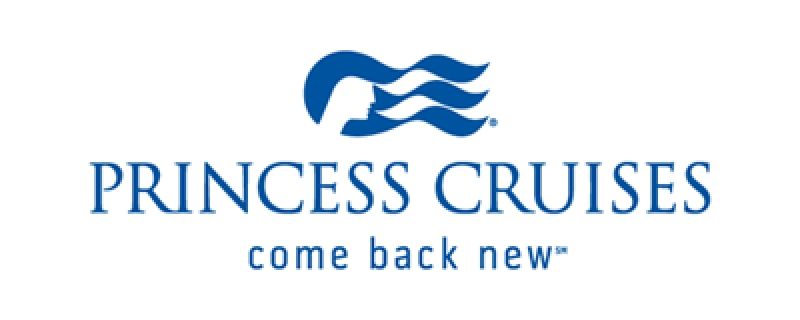 Offered By:
Princess Cruises
Package: 12/13 Days New Zealand (Roundtrip from Sydney) 
2017 Sailing Dates: 2 Oct, 15 Nov, 9 Dec
2018 Sailing Dates: 4 Jan, 17 Jan, 25 Jan, 19 Feb, 4 Mar, 10 Mar, 17 Mar, 30 Mar
Cruise Price: From S$1,483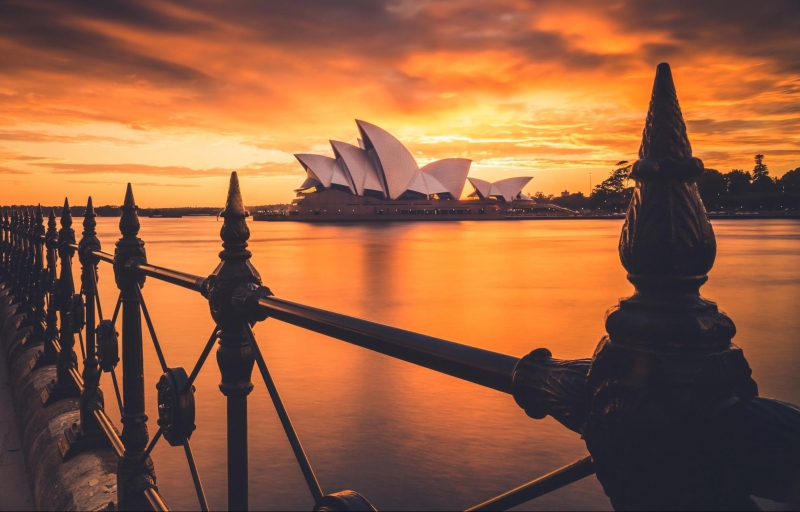 Deal Highlights:
✔ Choose an itinerary of your choice with the wide variety of sailing dates offered
Escape the ordinary and embark on a different holiday experience this vacation! Have a go at aFly-Cruise where you will be able to board your dream cruise regardless of where it disembarks from. With a high level of flexibility and customization from airlines to flight timings, you will be in control of your next holiday! Make your trip down to Sydney before setting sail for the 12/13 Days New Zealand cruise with Princess Cruises! Drop an email to find out more as itineraries, duration and ports-of-call differ with sailing dates.
♦ The BridgeClimb ♦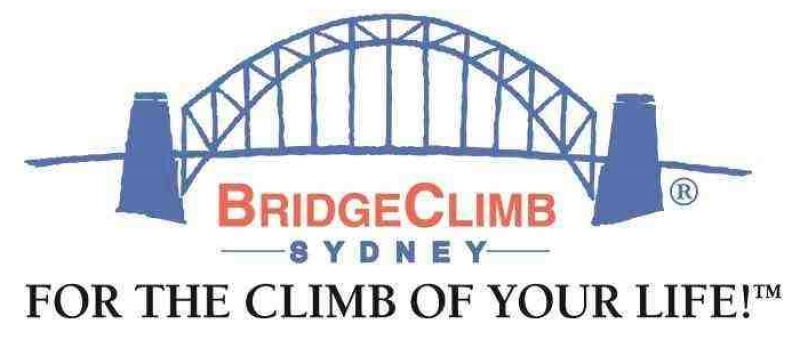 Offered by:
BridgeClimb Sydney
Booking Date: Always Available
Price: From
AUD253 – 388 (~S$260 – S$420)
Discover a whole new perspective as you scale to the summit of the Sydney Harbour Bridge with BridgeClimb Sydney! At a height of 134m above sea level, the summit of the Bridge is right in the heart of Sydney Harbour. Perfect for thrill-seekers, ascend the arches of the Bridge and reward yourself with a panoramic view of Sydney's iconic skyline. Celebrate your climb to the top and have your pictures taken against the best views of Sydney today!
Feeling pumped up for your next getaway? Mark your calendars and we'll see you at NATAS Travel Fair 2017 this weekend!