Want to spend your 2020 with incredible music but not too sure where to go? There's no need to go far as more music festivals find their roots in Asia! From the soaking wet S2O Songkran Music Festival in Thailand to It's The Ship aboard a cruise in Korea, there are so many options to choose from! Here are 9 music festivals happening in Asia this year.
1. Maya Music Festival
Fusing electronic music with Thai art and mythology, Maya Music Festival is an immersive party with an incredible line-up and awe-inspiring stages designed to truly showcase the best of Thailand's rich culture. This dance festival is a 5-year edition with four different stages: EDM Stage, Trap Stage, Live Stage and the Pool/After Party Stage. This year's line-up includes Kodaline, Lany, Shura and more!
When: 31st January – 1st February 2020
Where: Maya Space, Pattaya, Thailand
Website: www.mayamusicfestival.com 
2. Garden Beats 
Partnering with eco-conscious brands and committed to engaging with environmentally friendly initiatives, Garden Beats rides on the momentum of sustainability while thwarting a music experience like no other! This year's line-up includes indie-rock stars Foals, R&B goddess Sabrina Claudio and more to be announced at a later date. This day to night music festival invites all to bring your picnic mat and savour the scrumptious delights that will be served at the festival food village. If you are looking for a relaxed day out in nature engage in eco-conscious vibes with good music, then Garden beats is for you!
When: 29th February 2020
Where: Fort Canning Park, City Hall, Singapore
Website: www.gardenbeats.com 
3. Wanderland
A yearly premiere music festival in the Philippines, Wanderland Festival prides itself in bringing in anticipated international indie bands while still putting their homegrown indie acts on the same stage. This 8th edition of the festival is set to take place on March 7 and 8 this year. Phase 1 international stars lineup for this year's festival includes Bruno Major, Joji, Omar Apollo, Ari Lennox and more! For a night of soulful serenades and incredibly good music, Wanderland will deliver.
When: 7 – 8th March 2020
Where: Filinvest City Events Grounds, Alabang, Philippines
Website: www.wanderlandfestival.com 
4. Kolour in the Park 
Kolour in the Park is a multi-genre music and art festival which also boasts fun activities and gourmet food for all who come! The festival hopes to empower open-minded people from all cultures to take a breather from life's pressure and to reconnect through live music, art and activities. 
With three different stages, each with its own distinctive styles, you are spoilt for choice. The "Park Stage" will be home to live vocals, high energy dance music and band performances from international acts. For those who are into house and techno music, their iconic "Shelter Stage" offers an immersive rave experience. As you go deeper into the park, head on to the "Water Stage" perfect for those who love disco and chill beats during the day and a more heavy-hitting option throughout the night. Line-up for 2020 includes Black Coffee, Sabrina Claudio, Miss Foster, Rabbit Disco and more!
When: 7 March 2020
Where: Thai Wake Park, Bangkok, Thailand
Website: www.kolourinthepark.com 
5. HYDEOUT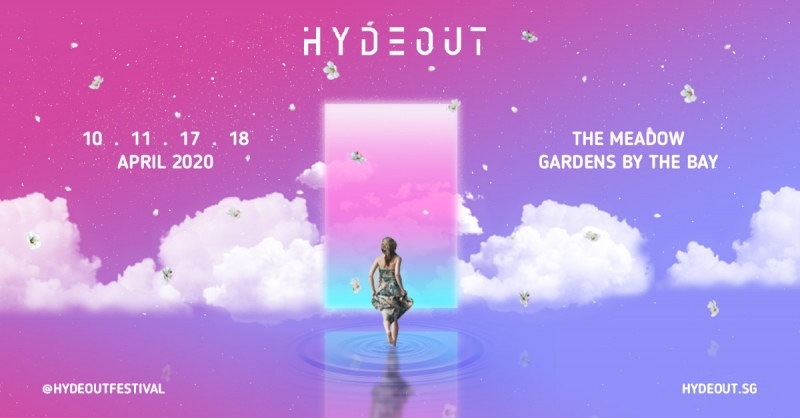 Introducing the region's first ever multi-genre festival, Hydeout is an all-new music festival happening in Singapore over two weekends in April. Major international artists like Martin Garrix, Nicky Romero, Yellow Claw, Slushii and Alison Wonderland have just been announced to its lineup of musical acts, joining the likes of A$AP Rocky, JBalvin, and Rita Ora. This festival also features bold visuals and unexpected artistic expressions!
When: 10 & 11 April, 17 &18 April 2020
Where: The Meadow, Gardens by the Bay, Singapore
Website: www.hydeout.sg 
6. S2O Songkran Music Festival
Taking place through all 3 days of the Thai New Year "Songkran" in Central Bangkok, S2O Songkran Music Festival is the perfect place to be. Get soaked in the water splashing madness while indulging in the pulsating beats from world's top DJs and one of Asia's biggest productions. Are you ready for the world's wettest party?
When: 11 – 13 April 2020
Where: Live Park Rama 9, Bangkok, Thailand
Website: www.s2ofestival.com 
7. ULTRA Korea 2020
For the festival's 9th edition, ULTRA will be returning to Seoul, South Korea performing in the capital city's Olympic Stadium from June 20 to June 21 2020! ULTRA is one of the world's most popular electronic music festivals boasting a range of genres from EDM to Hip-Hop and has been hosted all over the globe in the past years. While the line-up for this year is yet to be announced, in 2019 the headliners include Martin Garrix and Skrillex!
When: 20 – 21 June 2020
Where: Olympic Stadium, Seoul, South Korea
Website: www.ultrakorea.com 
8. Fuji Rock Festival 2020
Fuji Rock is the biggest music festival in Japan with between 100,000 to 150,000 people attending every year. Running since 1997, the festival is held outdoors, rain or shine, in a beautiful ski resort just 90-minutes away from Tokyo. Usually held in July, it is held from 21st to 23rd August this year due to the 2020 Olympics. While the line-up has yet to be announced, last year acts such as Death Cab for Cutie and The Cure were amongst those who performed. Watch this space for more details!
When: 21 – 23 August 2020
Where: Naeba Ski Resort, Tokyo, Japan
Website: www.en.fujirockfestival.com 
9. IT'S THE SHIP Korea
Sailing to Busan from 28th to 31st August 2020, IT'S THE SHIP Korea is a newly added expansion! Best known as Asia's Largest Festival at Sea, this epic 4-day 3 night party on the Costa neoRomantica, a world-class cruise, will sail you down the high seas of Korea while giving you an experience like no other. With non-stop music, exciting side activities and iconic themed and popup parties, this is the festival to be at! While the line up and itinerary is yet to be announced, you can be sure that the festival will blow your mind!
When: 28 – 31 August 2020
Where: Busan, South Korea
Website: www.itstheship.kr/en/ 
10. Wonderfruit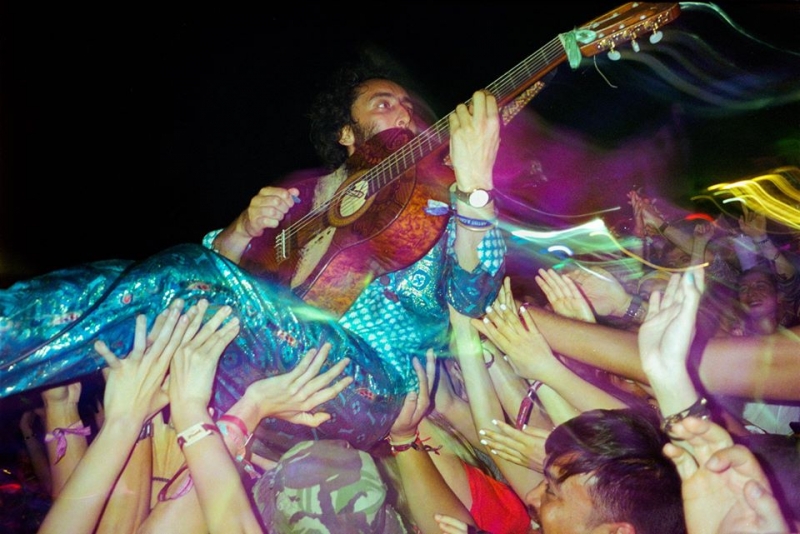 Back for its seventh year, Wonderfruit is an incredible festival focused on six principles: art and architecture, wellness, farm to feasts, music, family and talks and workshops. For four days and four nights, activities are piled up in 24 hours! Committed to also encourage sustainable living, this festival proves that decadence and hedonism can go hand-in-hand with social responsibility. This 2020, Wonderfruit will feature live music acts, DJs, world class cuisine and more! More information and dates to be released.
When: Mid December 2020
Where: Bangkok, Thailand