With airlines regularly introducing new flight routes (even in previously 'less accessible' cities), the world is now more connected than ever. Particularly in Asia, the rise of low-cost carriers and new direct flights linking its popular metropolises like Hanoi and Bali means that exploring Asia is both far easier AND cheaper now! 
If you want to maximise your leave dates and see as much of Asia on your vacation as possible, multi-city trips are your best bet. We've rounded up our favourite routes perfect for every travel type below! 
For the Foodies: Singapore → Seoul → Tokyo
For those who love exploring eclectic cities with a rich and fascinating culture to boot, South Korea's capital of Seoul and the enchanting city of Tokyo in Japan might be the two perfect destinations for you! These cities aren't only steep in history, but boast some of the best cuisine, from incredible street food to Michelin-starred restaurants.
Seoul is a dynamic city where you can futuristic urban designs sharing the same space as old traditional structures. It's also the ultimate foodie destination with markets, cafes and restaurants in abundance in every street corner. Street food here is also easy to find; even in the train stations, you can fill your stomach before heading out to explore the city! Whether it's the exciting nightlife in the eclectic university towns or enchanting hike trails in its many mountains and forests, there is something for every kind of traveler here. 
Soak up Tokyo's history in districts such as Asakusa and across its museums, temples and gardens. You'll also find unlimited shopping, entertainment, culture and dining options in this incredible city. For those who are looking to explore beyond Tokyo, there are many short train rides available to its outskirts where you can revel in the green spaces. Dining in this city is also an experience in itself; from traditional izakayas to quirky and unconventional cafe concepts, Japan has it all! 
Tip: How to Plan Your Multi-City Trip Like a Pro!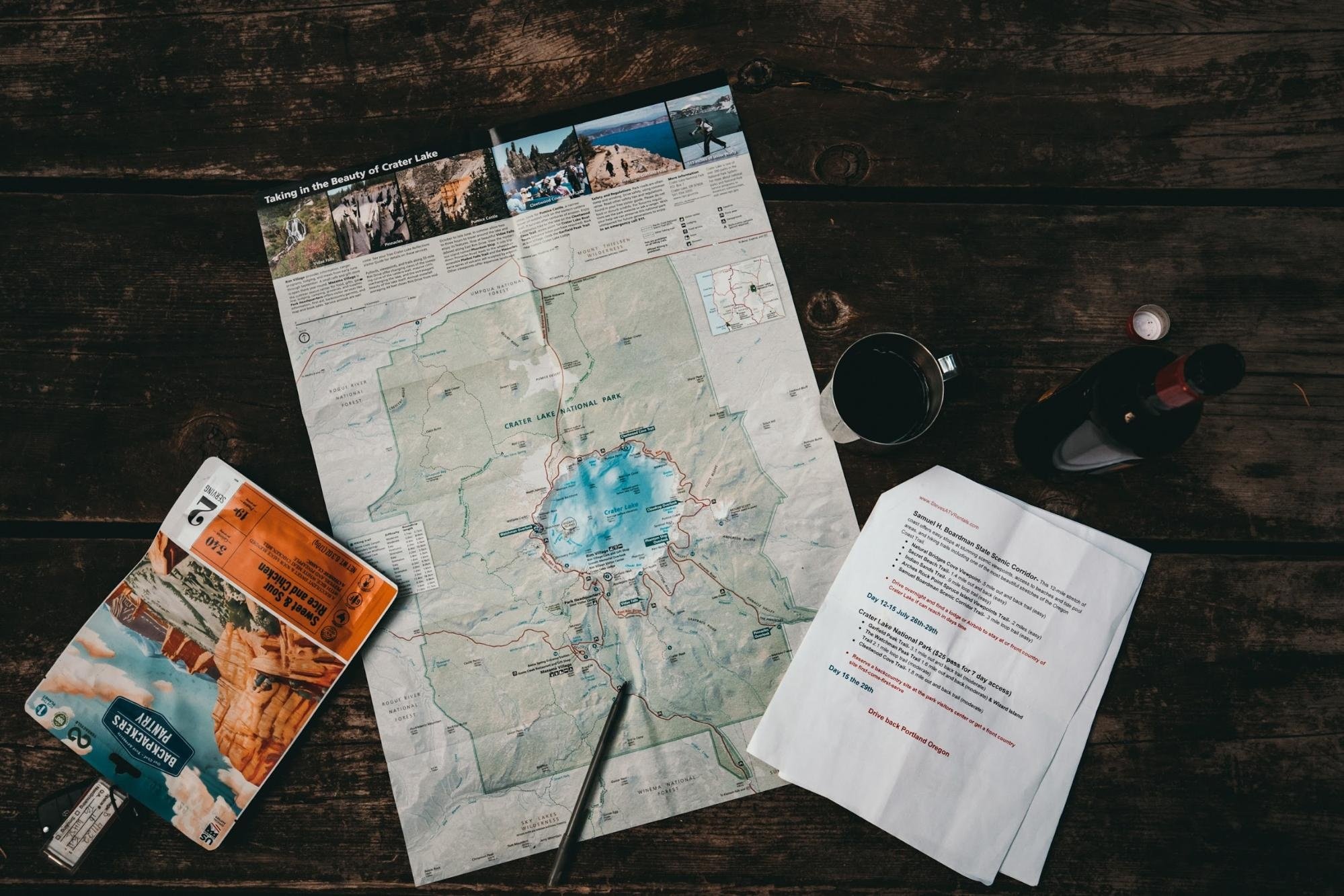 Image credit: Kal Visuals (via Unsplash) 
Travelling to more than one destination, especially when the currencies used in each city differ, can be quite the hassle. Our #protip would be to get a multi-currency travel card that can be used anywhere!
A great alternative to converting multiple currencies at a traditional money changer, this means you no longer have to a) carry around wads of different currencies as you travel b) risk losing cash in notorious pickpocketing hot spots. We recommend using YouTrip multi-currency travel wallet, voted 'Best Travel Wallet' at the TripZilla Excellence Awards 2019!
YouTrip offers a multi-currency mobile wallet with a physical Mastercard®. The convenience of a mobile travel wallet means that you have access to a "virtual money changer" via your smartphone app. The YouTrip card allows you to pay in over 150+ currencies and with no overseas fee charge, lock down the best rates for the 10 popular currencies via the app. Say goodbye to the days of queuing at a money changer and expensive foreign transaction charges on your credit cards!
For the Island-Loving Travelers: Singapore → Langkawi → Krabi
Best known for their sandy beaches and slow living, the islands of Langkawi and Krabi are a true slice of heaven on earth. Sip on endless pina coladas and take pleasure laying under the warm sun!
If you love nature and the slow pace of life frolicking on turquoise blue waters (who doesn't?) then Langkawi should be on top of your list. Known as the "Jewel of Kedah", Langkawi is a paradise with an abundance of trees, beaches and awe-inspiring sunsets. The lush forests, waterfalls, limestone cliffs and of course, stunning sandy white beaches will make it difficult to leave once you find yourself here.
Nestled on the mesmerising Andaman coast, Krabi boasts an array of natural attractions including beautiful beaches, coral reefs and spectacular waterfalls. Here, you can also find many isolated beaches and captivating little islands which you can get to by riding colourfully decorated long-tail boats. From partaking in exhilarating water sports to visiting the many gorgeous decorated temples and shrines, Krabi is waiting to be explored!
Also read: "Krabi vs. Phuket: Which is Thailand's Better Beach Destination?"
For Nature-Lovers: Singapore → Sri Lanka → Nepal 
If you are looking for a vacation where nature is in full bloom, go on an inspiring journey through Sri Lanka and Nepal where you can find timeless ruins and incredible hikes that rewards you with some of the most phenomenal views!
Sri Lanka's culture and natural beauty is impeccable; especially for those who love to revel in nature, this country is a treat! Head up for the hills and surround yourself in the incredible tea plantations and rainforested peaks where you can enjoy the temperate, natural charms. Stop by Ella, an impressive little hill town which you can reach by riding a train that transverse the lush greenery!
Also read: 10 Incredible Airbnbs in Sri Lanka That You'll Never Want to Leave
Home to the well-known Himalayas, Nepal is where ardent mountain lovers can take on rugged trails to Everest, the Annapurnas and more! For the adventurous thrill seekers, raft in the roaring Nepali river or bungee jump into the deep Himalayan gorge. Absolutely breathtaking and so steeped in culture and history, Nepal is the easy choice for anyone who loves nature.
Also read: What to Expect When Travelling to Nepal: Expectations vs. Reality
For the Best of Both Worlds: Singapore → Phuket → Bangkok
Stressed out in choosing between lounging on an island or exploring a vibrant, exciting city? Why not have a bit of both? Start your travels by basking in the sun on a beautiful coast and end it by dancing your night away in a city boasting one of the most exciting nightlife experiences! 
Thailand's largest island, Phuket, is a must-visit for every island-loving traveler. With its clear waters and tropical-island beaches, Phuket is also where you can get some of the most delicious food. Located close to many popular islands like Koh Phi Phi and Similan Islands, on this island, you can fully enjoy the sun and the sea!
Also read: 7 Fun Things to Do in Phuket Other Than Frolicking at the Beach
It's no surprise why Bangkok continues to be a crowd favourite among the foodies and shopaholics. From scrumptious street food offering the best value dining to thrilling endless nightlife, you can definitely find something for you here. For the culture vultures, soak up the city's history at the temples and village homes situated around the city. Get lost in the labyrinth of the many markets here and find some of the most unique souvenirs for your loved ones! 
Also read: Things to Do in Bangkok for First-Timers: 20 Bucket List Experiences!
For a Unique Cultural City Experience: Singapore → Hong Kong → Taipei
Indulge in the allure of these charming cities which brim with incredible histories! Hong Kong and Taipei are ideal not just for the history buffs and culture vultures, but also those looking to satisfy their gastronomic desires!
Explore the bright night markets, admire the iconic skyline and get lost in the city's many museums in Hong Kong! Not just a port city, mountains and country parks actually make up 70% of its natural landscapes. Going out of the city is also relatively easy, as Hong Kong boasts of one of the world's smoothest transport systems. Consider wandering out in the Song dynasty village just a little away from the city center. Widely regarded as one of the world's culinary capital, Hong Kong is definitely also a city where you must spend time indulging the city's incredible culinary repertoire. 
Also read: Offbeat Hong Kong: 12 Alternatives To The Usual Tourist Attractions
Taipei is a 300-year-old city that takes pride in celebrating its rich history. You can find the National Palace Museum here, home to treasures which dates back 5000 years. Hike on old trekking trails, visit beautiful temples or stroll along old streets – there is so much to do in this city! You can also find many interesting (or maybe even strange!) places like a themed restaurant where you can enjoy hotpot from a toilet bowl or a steak with chocolate sauce. Dining out here is not only delicious but always a fun affair!
Also read: Things to Eat in Ximending: 14 Foodie Hot Spots in Taipei's Vibrant Youth District
For The Adventurous Travelers: Singapore → Siem Reap → Hanoi
For the adventurous travelers, the old towns of Siem Reap and Hanoi are some of the best places to be! Explore its many old treks or scale its many mountains as you enjoy your vacation.
Best known for the charming temples of Angkor, Siem Reap is ideal for those who are looking to explore a city with plenty of unexpected gems! Take part in local tours that cater to both foodies or adrenaline junkies. Here, you can also find a thriving cultural scene that is different than any other!
A city that has resiliently emerged from a difficult past, Hanoi is perfect for the adventurous traveler who enjoys exploring and finding hidden streets off the beaten track. Get lost within the Old Quarters and sample all the incredible food you'll or discover its growing arts scene where you can meet the city's creative locals and their best works!
Also read: 17 Fun Things to Do in Hanoi, Vietnam on Your First Trip