The multifaceted and colourful history of Japan makes it such an appealing destination to visit. A perennial favourite amongst travellers from all over the world, the Japanese culture and hospitality has captured the hearts of many – and who could blame them?
However, this technologically advanced nation's rapid progress also means that cost of living has skyrocketed in the past decade, and continues to increase as we speak! As amazing as it is, Japan has indeed earned the reputation of being one of the most expensive destinations to travel to, with transportation taking up the bulk of expenses.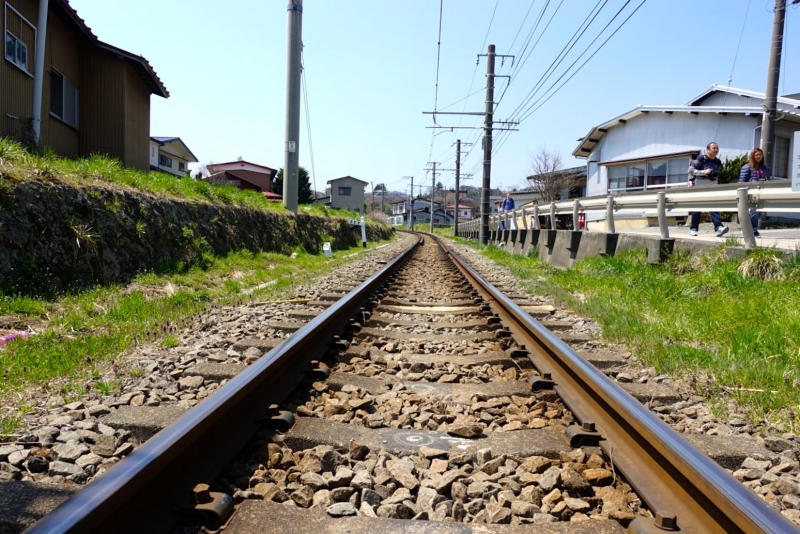 But should that stop you from visiting Japan? Absolutely not! With a few money-saving tips in mind, you can definitely cut back on costs and see as many sights! Unbeknownst to many, one of the most cost-effective ways of travelling around Japan is with the Japan Rail (JR) Pass, which can give any traveller HUGE savings. Of course, there are countless ways of travelling around Japan, but taking any of the Japanese trains is an experience in itself – something you'll soon find out for yourself on your next trip to the country! 
But first and foremost, what on earth is the JR Pass and how does it benefit fellow globetrotters such as yourself? Here's the lowdown: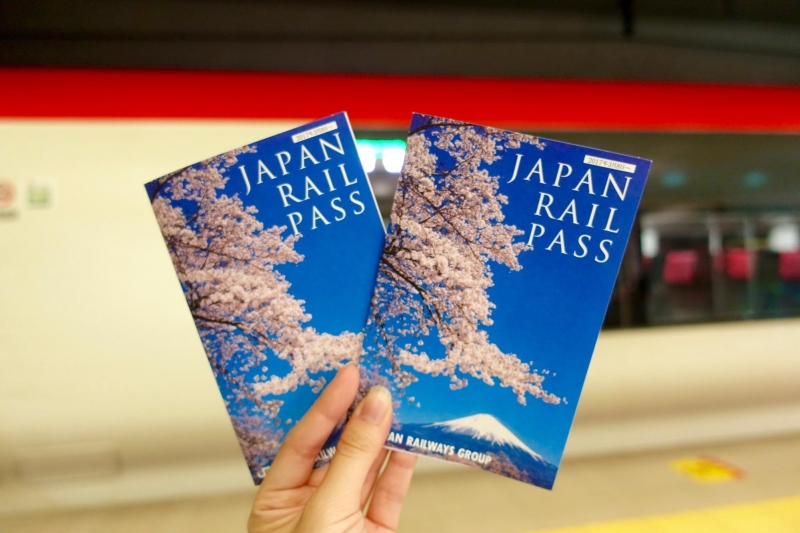 The JR Pass is a 7, 14 or 21 consecutive day rail pass that can, and most probably will, give you IMMENSE savings. For example, Dynasty Travel's 7-day JR Pass costs S$346, which comes up to a mere S$50 a day! If this sounds like a lot, do your research and you'll soon find that the exorbitant price tag attached to Japanese train journeys will more often than not make the S$50 a day look like peanuts.
What's more, the previously government-owned Japan Railways Group, has an extensive connection to a whopping SIX regions of Japan. Yep, you heard that right, the JR trains cover iconic regions such as Kansai, Kanto and Hokkaido, of which you can have unlimited access to with the JR Pass. In addition, the JR pass can be used for intra-city travel, such as on the JR Yamanote line in Tokyo (which covers all of Tokyo's major attractions) as well as on the hop-on-hop-off sightseeing bus in Hiroshima.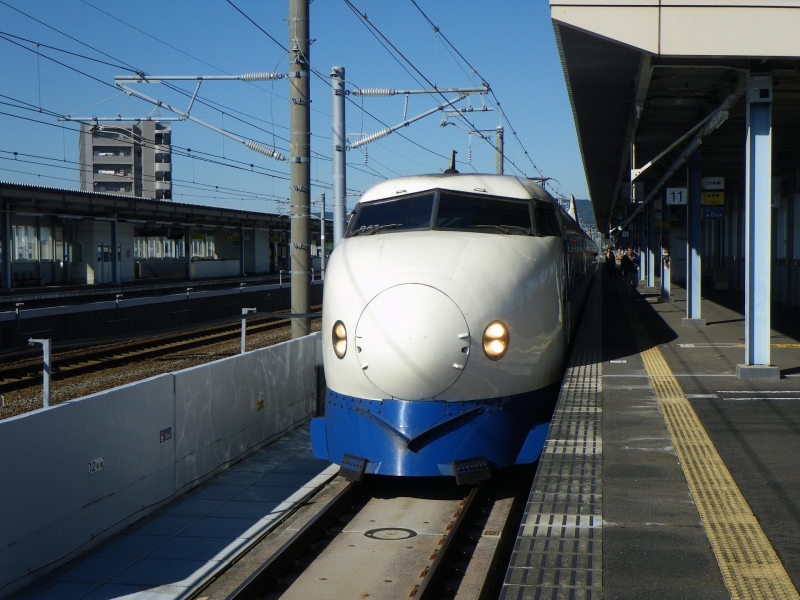 For those seeking an exclusively luxurious Japanese experience, get the JR Green Car Pass for an even smoother ride. Ride in style on these first-class trains found on the Shinkansen (All Bullet Trains except the Nozomi and Mizuho variety), Tokkyu (Limited Express Trains) and some sleeper trains. Promising a serene and peaceful ride through the countryside landscape of Japan, a Green Car is a good option for those who prefer quieter rides and those who love the idea of having a guaranteed allocated seat each journey (reservations are mandatory on Green Cars).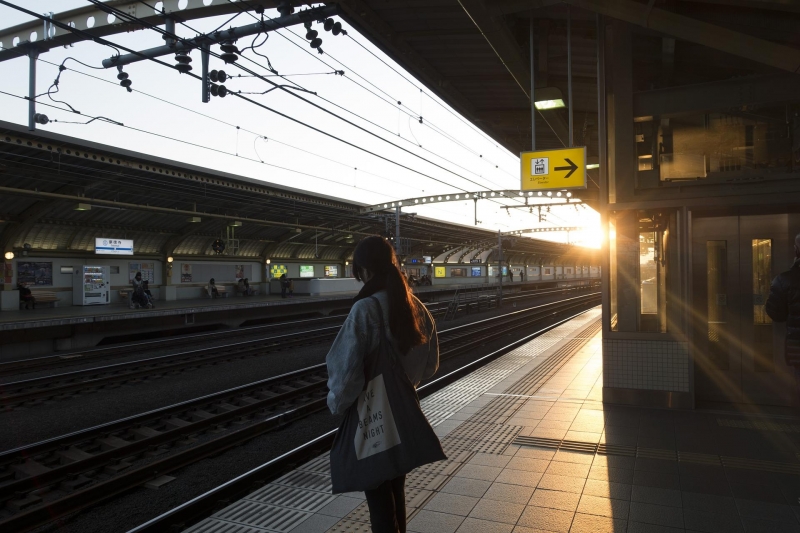 With the JR Pass, traverse the 47 prefectures in the blink of an eye (the Shinkansen can travel up to a whopping 320km/hour!). Travelling by rail is indeed the best way to cover more sights than you can imagine during your trip! The entire rail system is extremely efficient too, where the the trains arrive and depart to the minute; if the schedule says that a train will depart at 9.34am, it WILL depart at 9.34am – not a minute earlier, and not a minute later.
Visiting Japan has never been more affordable. To prove that this is so, we've come up with a list of must-see sights, given their proximity to major cities like Tokyo and Osaka on top of the costs of getting there, that are best visited with the JR Pass:
1. Kenrokuen Garden, Kanazawa
Kenrokuen Garden is undoubtedly one of Japan's most stunning landscape gardens. Once the outer garden of Kanazawa Castle, Kenrokuen oozes with zen that it almost feels like time slows down when you stroll through the scenic trails. Secluded and artisan yet brimming with an illustrious history, this garden is the perfect place for nature lovers to indulge in a therapeutic stroll.
Unlike many other attractions that only look good in certain seasons but unimpressive in others, every season here offers new aspects to savour. Feast your eyes on a sea of plum and cherry blossoms in spring, maple leaf foliage in autumn, striking shades of green in winter as well as snow-blanketed Kotojitoro lanterns in winter.
Getting There: Take the Hokuriku Shinkansen from Tokyo Station straight to Kanazawa Station (176 minutes). Proceed to the station's East Exit (bus stop 4) to board the JR buses (13 minutes) straight to Kenrokuen-shita bus stop close to the castle grounds.
Cost: ¥14,120 (~S$175.68) along JR train lines + ¥200 (~S$2.49) for one-way bus ride.
2. Shinkyo Bridge, Nikko National Park
A mere two hour journey from Tokyo, Nikko National Park promises a quiet reprieve from the hectic bustle of city life. From ancient stone lanterns and vermillion gates to mountainous backdrops, Nikko National Park is a mesmerising kaleidoscope of brilliant landscapes and colours.
Welcoming you into this serene paradise is the red lacquered Shinkyo bridge, ranked one of Japan's three finest bridges! Marvel at the sacrality of this structure and take in the surrounding natural formation of this spiritual enclave. Take your time here – this is Japan, but in the slow lane.
Getting there: Take the Shinkansen Nasuno from Tokyo Station to Utsunomiya Station (53 minutes). From Utsunomiya Station, get on the JR Nikko Line bound for Nikko (49 minutes).
Cost: ¥5,580 (~S$69.43) along JR train lines.
3. Fukiware Falls, Numata City
Water cascades into a crevice 7 metres down below with a fizzy roar, spitting out so much waves of vapour into the surroundings that if you stand close enough by its edge, you would have your vision momentarily obscured. The Fukiware-no-taki waterfall in the Gunma Prefecture's Numata City offers the ideal sanctuary for those seeking a quiet escape not far from the Tokyo cityscape. With "fukiware" translating to "split", this attraction was aptly named due to its peculiar appearance, where the granite riverbed fissures into the rift that became the mouth of the waterfall.
Fukiware-no-taki has been dubbed the 'Niagara of East Asia' because it bares a resemblance to its more famous Natural Wonder of the World counterpart. Though not as gargantuan, it is still spectacular in its own right.
Getting There: Take the Shinkansen Max Toki from Tokyo Station to Takasaki Station (50 minutes) and carry onward to Numata Station along the JR Jōetsu line (47 minutes). After this, board the local Kanetsu bus service (40 minutes) and alight at Tone town where the falls are located.
Cost: ¥5,690 (~S$70.79) along JR train lines + ¥1350 (~S$16.80) for one-way bus ride.
4. Edo streets, Hida–Takayama
A truly remote Japanese city in the mountainous region of the Gifu Prefecture, Hida–Takayama's well-preserved Edo streets and its proximity to the Japanese Alps makes it a hidden gem that many visitors overlook. Take a stroll down Sanmachi, comprising of three narrow archaic streets flanked by boutiques, sake breweries and other Japanese merchants! Get on the iconic Nakabashi Bridge, the venue for a spectacular float festival held in Hida–Takayama every year. This city's steeped history and preserved elements make it an endearing town that is sure to leave you falling in love with it the moment you step foot in it.
Getting There: Take the Shinkansen Hikari from Tokyo Station to Nagoya Station (98 minutes). From Nagoya Station, get on the Limited Express Hida train to Takayama Station (164 minutes).
Cost: ¥16,910 (~S$210.39) along JR train lines.
Kenrokuen, Nikko National Park, Fukiware Falls and Edo are all beautiful attractions not too far from Tokyo! These often serve as great day trips options – some may make for long day trips, but they're well worth the respite away from the city. Besides, travelling on Japanese trains can be said to be an experience in itself! However, JR trains tickets are known to be costly, and you'd definitely feel quite the pinch if you merely purchase individual tickets to each of them.

Instead, get yourself a JR Pass! Take your pick from various packages (7-day, 14-day and 21-day passes) and save TONS of money on all those costly train tickets. Since these destinations are close by, here's exactly how much you can save with a 7-Day JR Pass from Dynasty Travel:
JR Pass:
S$346 (for 7 days of unlimited rail travel across Japan)

Kenrokuen bus service: 2 X ¥200 (~S$2.49) = ¥400 (~S$4.98)

Fujiware Falls bus service: 2 x ¥1,350 (~S$16.80) = ¥2,700 (~S$33.51)
Point-to-point tickets (assuming two-way journeys):
Kenrokuen: 2 X [¥14,120 (~S$175.68) + ¥200 (~S$2.49)] = ¥28,640 (~S$355.58)

Shinkyo Bridge: 2 X [¥5,580 (~S$69.43)] = ¥11,160 (~S$138.66)

Fujiware Falls: 2 X [¥5,690 (~S$70.79) + ¥1350 (~S$16.80)] = ¥14,080 (~S$174.93)

Edo Streets: 2 X [¥16,910 (~S$210.39)] = ¥33,820 (~$420.28)
Total cost savings with the JR Pass: S$1089.45 – S$384.49 = S$704.96
With the 7-Day JR Pass, these must-see attractions just became that much easier to tick off your bucket list. You only need to see for yourself how massive your savings with it can be, so –
Dynasty Travel even offers additional courier services to deliver the JR Pass vouchers directly to your doorstep when you book online. This way, you won't need to head down to their office to collect tickets. Focus on packing for Japan instead!
5. Mount Fuji, Hakone 
With a snow-capped peak crowing the near perfectly symmetrical giant, Mt. Fuji from Lake Ashi is one Japanese icon that you cannot miss. In fact, can people really say that they've been to Japan till they have admired Fuji in person?
Around Fuji, one area slowly winning the hearts of many tourists is Hakone. This quaint town is chock full of relaxing onsen (hot spring) outlets. Just imagine unwinding with a languid dip at one of the lakeside onsens with Fuji in the background! To get even closer for better views of Fuji, board one of the Hakone sightseeing cruises or float up in a cosy gondola at the Hakone Ropeway. But if you somehow get bored of this ethereal beauty, there's also a conveniently-located premium shopping outlet in the nearby Gotemba area.
Getting There: Take the Shinkansen Kodama from Tokyo Station to Odawara Station (35 minutes). From Odawara Station, hop on the Hakone Tozan Railway for Hakone–Yumoto Station (15 minutes).
Cost: ¥14,740 (~S$183.39) along JR train lines + ¥310 (~S$3.86) for one-way local train ride.
6. Limestone caves, Ryusendo
Upon stepping into these caves, you'll feel like you've just been teleported into a completely different world. The Ryusendo limestone caves are one of the biggest caves in Japan, sprawling 3,600 metres with a baffling eight underground lakes within! Legend has it that a dragon used to wander these caves once, leaving huge crevices in its trail. The hundreds of stalactites that infest these caves is purely organically formed and the lakes beneath them are a brilliant crystal blue. Designated a national treasure, Ryusendo's sheer size and intricacy will leave you awestruck at this hidden gem in Iwate. Perhaps if you're lucky, you'll even catch a glimpse of the legendary dragon that meander through these caves. You might want to spend a day in Morioka!
Getting There: Take the Shinkansen Komachi from Tokyo Station to Morioka Station (133 minutes). From Morioka Station, hop on the JR Tohoku bus from Bay #1 at the Morioka Station East Exit (130 minutes).
Cost: ¥14,740 (~S$183.39) along JR train lines + ¥2,590 (~S$32.14) for one-way bus ride.
7. Hirosaki Castle, Aomori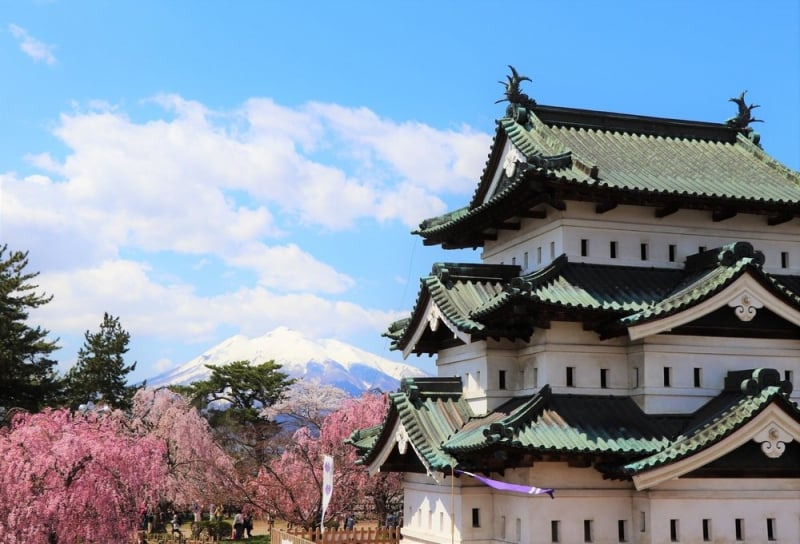 The sakura season might have just passed us by, but it never hurts to start planning for the next one! Nestling by the northernmost tip of Japan's main Honshu Island, Hirosaki Castle in Aomori provides the setting for one of the country's most beautiful cherry blossom sites. Come early May, an estimated 2,600 cherry blossom (or sakura) trees flower in synchronised harmony, blanketing their quaint surroundings in a sea of mesmerising white-pink shades. With the snow-capped Mt. Iwaki standing sentinel in the background, the castle grounds are so extensive that one can spend almost three hours just roaming around the dreamy petalled mazes.
Due to its geographical location way up north, these blossoms at Hirosaki Castle actually last longer than most others in mainland Japan.
Getting There: Take the Tohoku Shinkansen from Tokyo Station to Shin-Aomori Station (203 minutes). Swap at Shin-Aomori Station for the JR Ou Line train to Hirosaki Station (37 minutes) before taking the local shuttle service from the station to a bus stop close to the castle grounds.
Cost: ¥17,680 (~S$219.97) along JR train lines + ¥200 (~S$2.49) for one-way shuttle service.
Ask any seasoned traveller to namedrop one of the most beautiful sights in all of Japan, and  they'd probably recommend the cherry blossom gardens in full bloom! In Aomori, the cherry blossoms around Hirosaki Castle are amongst the most stunning and famous in the land.But since Aomori is a fair distance from Tokyo, the shinkansen ticket there costs a whopping S$219.97! So you might as well get a 7-Day JR Pass; though it costs just a bit more, I'd say that it's worth every penny spent! With it, you can even visit other sights up north like the limestone caves in Ryusendo!
If you're looking to structure your trip along the lines of Tokyo Station to Hirosaki Castle to Ryusendo Limestone Caves and then back to Tokyo, here's how much you can save with the JR Pass:
JR Pass:
S$346 (for 7 days of unlimited rail travel across Japan)

Hirosaki Castle bus shuttle service: 2 X ¥200 (~S$2.49) = ¥400 (~S$4.98)

Ryusendo Limestone Caves bus service: 2 X ¥2,590 (~S$32.14) = ¥5,180 (S$64.46)
Point-to-point tickets:
Tokyo to Hirosaki Castle: ¥17,680 (~S$219.97)

Hirosaki Castle to Ryusendo limestone caves: ¥6,780 (~S$84.39)

Ryusendo limestone caves to Tokyo: ¥17,330 (~S$215.57)
Total cost savings with the JR Pass: S$519.93 – S$415.44 = S$104.49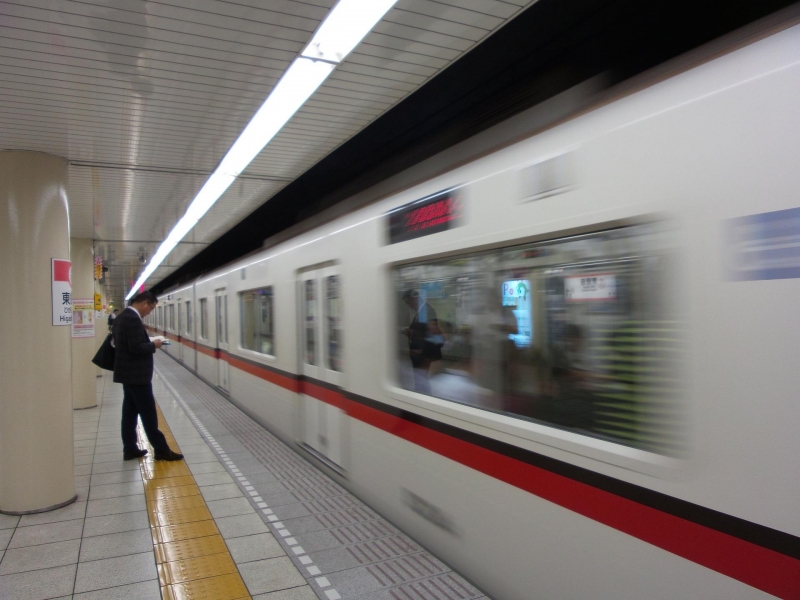 And this isn't even counting the amount that you'll save getting around Tokyo (on the Yamanote line, which covers most of the main districts) with the JR Pass! Look at it this way – if a 7-Day JR Pass, that gives you access to any JR line across Japan, costs less than one short trip covering only Aomori and Ryusendo, it makes wayyy more sense to get it! This way, you'd get to visit Aomori, Ryusendo and many other beautiful spots around Japan, and still save money!
8. Nachi Falls, Kumano
Japan plays home to some stunning waterfalls amidst lush greenery, one of which being Nachi Falls. With a drop of 133 metres, the falls are one of Japan's best known given its close proximity to Kumano Nachi Taisha, Seiganto-ji Temple and Hiryu-jinja Shrine. The surrounding Nachi mountain range also makes for a breathtaking sight.
Getting there: Take the Kuroshio train operated by JR West from Shin-Osaka station to Kii-Katsuura Station (228 minutes). From Kii-Katsuura Station, hop on the Kumano Kotsu line bus (27 minutes) and alight at Nachi-no-Taki-mae (Nachi Falls).
Cost: ¥6,890 (~S$85.72) along JR train lines + ¥620 (~$7.71) for one-way bus ride.
9. Itsukushima Shrine, Miyajima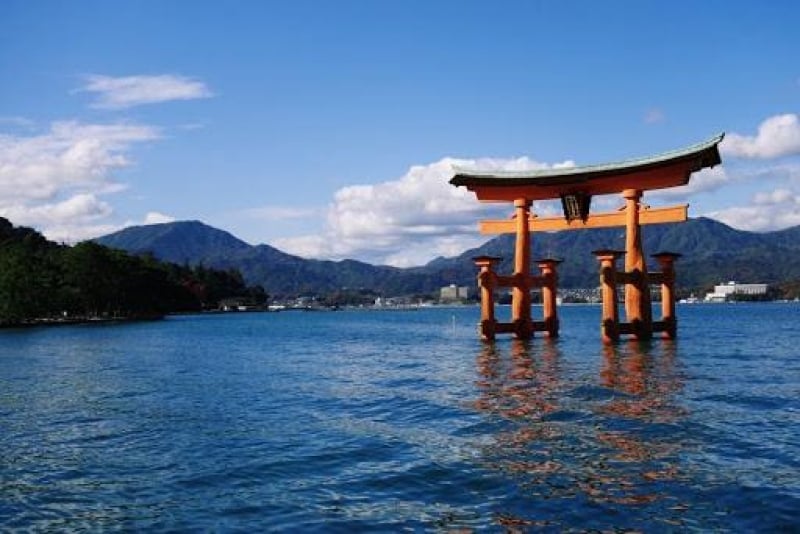 You've probably seen countless dozens of torii gates lining Shinto temples. How about a floating torii gate instead? Miyajima's iconic torii gate at the Itsukushima Shrine appears to float when high tide approaches. When the tide ebbs, take a stroll to the iconic gate and have a look-see!
Give the conventional Nara crowd a miss and check out the legions of free roaming deers in Miyajima instead. You wouldn't want to miss out on this quintessential Japanese experience!
Getting there: Take the Shinkansen Sakura from Shin-Osaka Station to Hiroshima Station (87 minutes). Get onboard the train on the JR Sanyo Line towards Iwakuni and stop at Miyajimaguchi Station (28 minutes). After which, walk to the nearby Miyajima Ferry Terminal and board the JR Ferry (10 minutes) to Miyajima.
Cost: ¥10,760 (~S$133.88) along JR train lines + ¥180 (S$2.24) for the ferry (one-way).
10. Takeda Castle, Asago
If you thought the Osaka Castle was grand, Takeda Castle proves otherwise. Situated 353 metres above sea level, this "Machu Picchu" of Japan not only has the interior glamour of a majestic castle, but its exterior ruins are incredibly rich in history. When seen from afar, the castle's high altitude makes it appear to be floating on a sea of clouds. The picturesque scene has been described to be as though it were taken straight out of a fairytale! Don't miss out on this magical illusion, and satisfy the inner child in you.
Getting there: Take the Tokaido-Sanyo Shinkansen from Shin-Osaka Station to Himeji Station (29-minutes). Transfer to the JR Bantan Line to Takeda Station (90-minutes).
Cost: ¥4,840 (~S$60.22) along JR train lines + ¥260 (~S$3.23) for one-way bus ride.
11. Tottori Sand Dunes, Tottori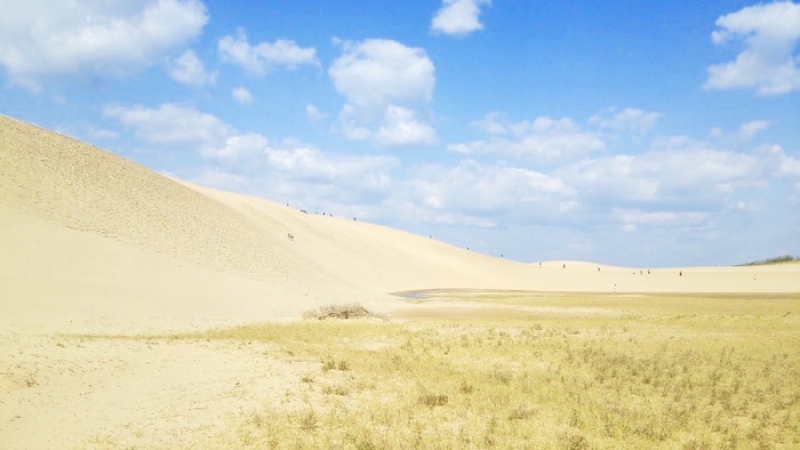 Sand dunes are, indeed, a rather unprecedented sight in Japan! The Tottori sand dunes span along the coast of the Sea of Japan and are part of the Sanin Kaigan National Park. Try your hand at some hang-gliding, sandboarding and even camel riding. Otherwise, just bask in the sun and embrace the Egypt-esque vibes this place emits. For those who would rather not get sand on their outfit, check out the cable car that takes you to the Dunes Observatory.
Getting there: From Shin-Osaka Station, board the JR Special Rapid Service for Tsugara and get off at Kyoto Station (29 minutes). From Kyoto Station take the direct train towards Tottori Station (179 minutes). From Tottori Station, head to bus stop #0 in front of Tottori Station and hop onto a bus (20 minutes) bound for Tottori Sakyu.
Cost: ¥8,730 (~S$108.34) along JR train lines + ¥300 (~S$3.72) for one-way Kirin Jishi Loop Bus.
12. Naruto Whirlpools, Shikoku Island
The rather unassuming and oft-forgotten island of Shikoku is a relatively underrated one when it comes to touring Japan's archipelago. The island is so secluded to the point that even other Japanese are unable to decipher Shikoku residences' Tosa-ben dialects!
However, with a dazzling array of coastlines and mountainous regions, the island's reputation is slowly being bolstered by its eclectic mix of hiking trails. Most notably, Shikoku plays home to the gruelling 88 Temple Pilgrimage of Shingon Buddhism and the prominent Naruto Whirlpools! The whirlpools, formed in the narrow Naruto Strait between Awaji Island and Shikoku, are a distinctive and remarkable natural sight. How often can you claim to have seen a staggeringly huge whirlpool up close? Viewed from either ends of the Onaruto Bridge, the whirlpools will make for an interesting story to tell when you get back home.
Getting There: Get on board the JR daytime Awa Express buses from JR Osaka Station from Osaka (130 minutes).
Cost: ¥3,150 (~S$39.09) on JR buses. 
From attractions close to central Tokyo like Mt. Fuji's awe-inspiring summit, to distant but equally ethereal wonders like Itsukushima Shrine along Hiroshima Bay, Japan has beautiful spectacles awaiting you in every pocket. It's no wonder that everyone loves Japan, there's an endless list of things to pack our itineraries with!
So take your time to appreciate Japan and all its gorgeous sights. Don't just blink through your trip zooming from one place to the next! You won't have time to stop to appreciate the natural beauty, the colourful culture, the amazing food, the curious souvenirs and the raw local scenes.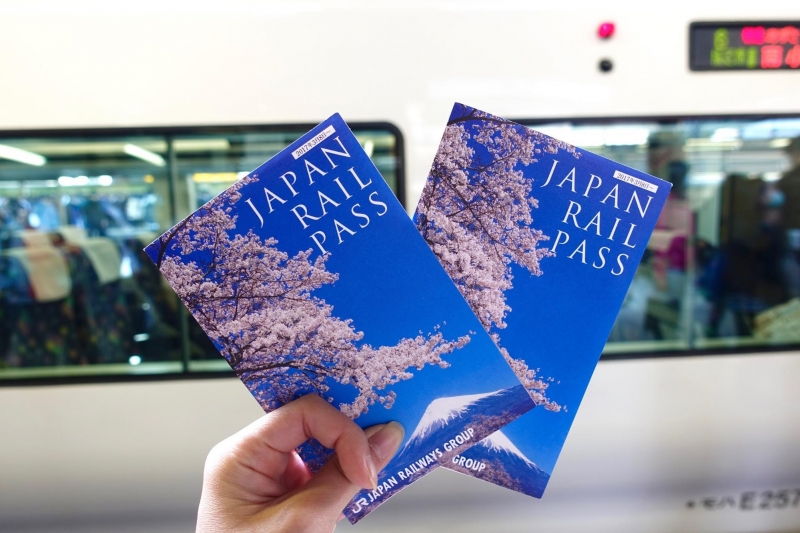 And the best part? You can do so without breaking the bank! Get yourselves a JR Pass from Dynasty Travel and maximise your savings without compromising on your trip. Choose from a 7-Day, 14-Day or 21-Day JR Pass depending on the duration of your trip. Feel free to mix and match the above attractions to fit your itinerary – whichever you pick, we guarantee that the JR Pass is bound help you save money and avoid worrying about transport between destinations!
Do take note that the JR Passes are only available for purchase outside of Japan so do get them before you visit this amazing archipelago. Buy yours from Dynasty Travel! For a nominal fee, they'll even deliver the JR Pass voucher straight to your doorstep. This way, you can avoid the hassle of heading down to collect it from their office in Clarke Quay. Then, all you need to do is exchange this voucher for the actual pass when you get to Japan. It's that simple!
Japan is truly a paradise for any wanderluster and with the JR Pass in hand, nothing can stand in your way. Happy exploring!
---
Brought to you by Dynasty Travel.