The looming question after Indonesia's Mount Agung eruption remains the same: Is it still safe to travel to Bali? The answer to this is a big yes provided you stay outside of the 10-kilometre danger zone. That is according to the recent statement by Sutopo Purwo Nugroho, spokesman for Indonesia's National Agency for Disaster Management (BNPB).
Also read: 8 Bali Resorts with the Most Stunning Infinity Pools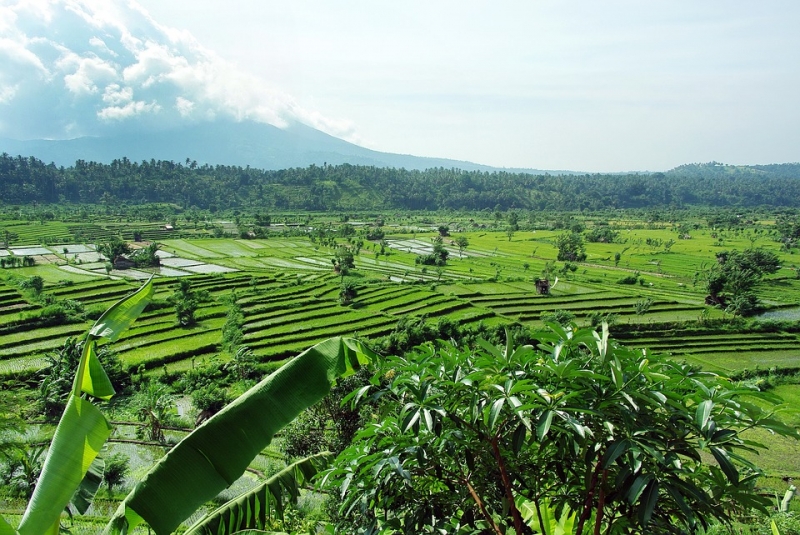 In a social media statement, Sutopo Purwo Nugroho dispels a rumour stating Mount Agung is almost entirely covering the whole island as a fallacy. He clarified that Mount Agung is only sitting at just one corner of the island instead. His statement also came with an assurance that Bali is still a very safe place to travel and that the airport is now fully operational after flight cancellations and closure following the volcano's eruption almost a month ago.
Dikiranya Gunung Agung di tengah Bali. Lubang kawahnya besar dan erupsi akan membahayakan Bali semua. ITU SALAH. Zona berbahaya Gunung Agung hanya di dalam radius 8-10 km dari puncak Gunung Agung. Jadi, Bali aman. Bandara beroperasi normal. #ComeOnToBali #bali #Tourism pic.twitter.com/PWkDYM77RN

— Sutopo Purwo Nugroho (@Sutopo_BNPB) December 15, 2017
English Translation: "(Everyone) thinks Mt Agung is in the centre of Bali. (Everyone thinks) the crater is big and an eruption will endanger the whole island. THIS IS WRONG. Mt Agung's danger zone is only within 8 to 10 km radius from the peak. So Bali is safe. The airport is also operating as per normal."
As of now, Bali remains a safe place to travel except for the 10-kilometre danger zone around Mount Agung. In fact, some Bali hotels and resorts have initiated support towards the #VISITBALI campaign by the Bali Tourism Board and others even offering refunds for your stay in the event of airport closure. Do note that the volcanic activity can be unpredictable, so it's best to check the latest update and purchase travel insurance that should cover you in case you're affected by a possible eruption.
Also read: These 7 Luxe Resorts in Bali Have The Most Breathtaking Views