Drones have been all the rage lately, and don't we all just lust over the incredibly breathtaking photos and videos that are only visible from a bird's eye view?  The vantage point from up above is simply unparalleled to any other. But what if we told you that you can have all this even when you don't own a drone? Isn't that the most exciting news ever?! Yes, now you don't have to fork out hundreds or thousands of dollars splurging on that precious toy!
W Bali is the FIRST hotel in the world to offer personalized DRONE photography services just for you – now you can have the chance to capture all your happiest moments on vacation with W Bali's unique ESCAPE PLANS! Plus, you get to choose from three different itineraries  – Jungle, Beach, or Culture. Your escape will include 5 photos, up to 15 RAW file photos and a 20 second RAW video!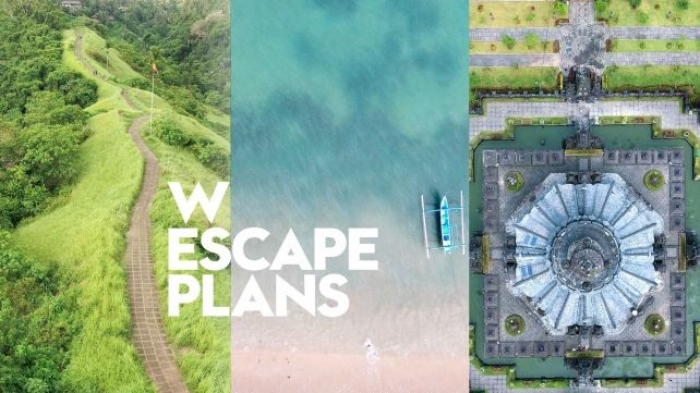 I don't know about you, but I'm completely sold! Be right back, gonna book my getaway to Bali right now!  
For the adventurous grad-trippin' souls: JUNGLE 🌳🏃
So we know that now's the time you start planning for that epic graduation trip you and your friends are going to embark on right after your finals end… And with so many destinations in the world, how will you ever choose? Let us make your life easier with just one word: BALI.
With the tropical sun, soothing sea breeze, and soft sand between your toes, could you really ask for anything more? Besides, Bali is just oh-so-wallet friendly and a great fit for everyone, no matter their budget! Chill with your friends over a delicious bowl of mee goreng, or splurge on a sumptuous spread of brunch foods at any of the hipster cafes in Seminyak.
And as for your itinerary, we've got you covered! For the Jungle itinerary, you get to choose 2 out of 6 possible destinations; Campuhan Ridge Walk, Tegunungan Waterfall, Tegalalang Ricefield, Nung Nung Waterfall, Plaga Bridge, and Gunung Kawi Temple! Transportation and snacks are provided as well. Is that awesome or what?
#1: Campuhan Ridge Walk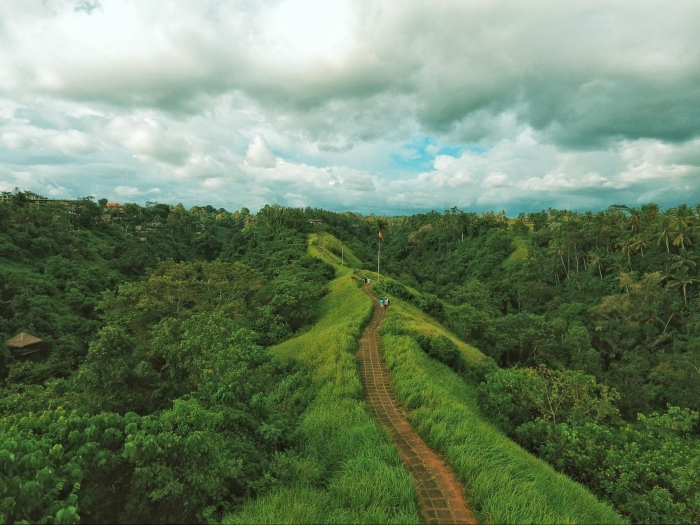 This scenic walk is the perfect escape away from bustling streets of Ubud! Boasting undulating hills of lush greenery, breathtaking landscaped vistas and cool, fresh air – this nine kilometre hill trek offers an intricate glimpse into the charms of Mother Nature. The trail passes over the lush valley of the Sungai Wos River, and on clear afternoons, you can enjoy a mesmerizing backdrop of Mount Agung and small village houses surrounded by rice fields in all directions. Just imagine the awesome drone footage you could get right here – the ideal keepsakes for an adventure of a lifetime.
#2: Tegunungan Waterfall
Now this is where all the adrenaline junkies will go ecstatic at the sight of the magnificent Tegunungan Waterfall.  Take a refreshing dip in the waters to commemorate your graduation and official transition to working-adult life! And of course, your personal drone photographer will be able to video those epic moments from overhead, so you can relive it again and again.
#3: Tegalalang Ricefields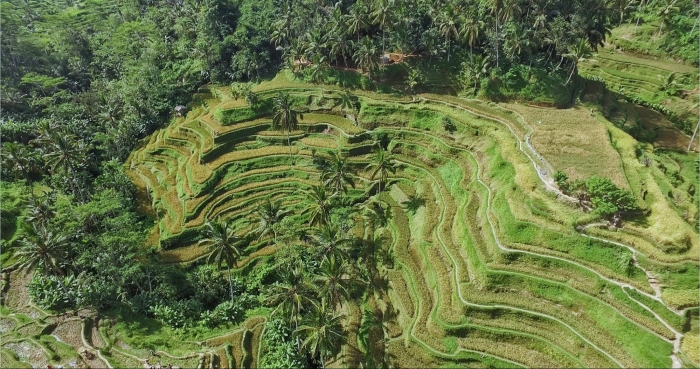 And you can't possibly visit Bali without visiting their verdant terraced rice fields, right? Take a relaxing stroll through the rice fields and you'll be able to gain a glimpse into the lives of the friendly locals who tend to these fields! There's nothing more rejuvenating than taking in the sights and sounds of nature, and spending a morning embracing the slow and simple life. Plus, you'll definitely need a drone to capture the best views of this stunning scenery!
#4: Plaga Bridge:
Also known as Tukad Bangkung Bridge, Plaga Bridge is one of the HIGHEST bridges in Asia! You obviously have to visit with a drone to get this magnificent view, flanked by lush greenery on both sides. Enjoy the refreshing mountain air as you take a leisurely stroll across the bridge. This hidden gem in Bali will offer you an astonishing view like no other!
So, grab your friends and get ready for your grad trip adventure in the jungles of Bali right now. You don't have to worry about capturing your happiest moments – with W Bali's personal drone photographer, you can just let loose and have the time of your lives!
For the lovey-dovey honeymoon couples: BEACH ⛱💏
And for all you blissful couples out there, we've got just the thing for you! What's a vacation without lovey-dovey shots of both of you to remember it by? W Bali's BEACH escape plans combine the best of both worlds – you get to enjoy a romantic time with each other AND have marvellous drone photos and videos taken of you both, all without lifting a finger.
Choose from 3 picturesque destinations: Mengening Beach; Gunung Payung Cliff; or for those looking for some inner zen, try out SUP Yoga at Sanur Beach.
#1: Mengening Beach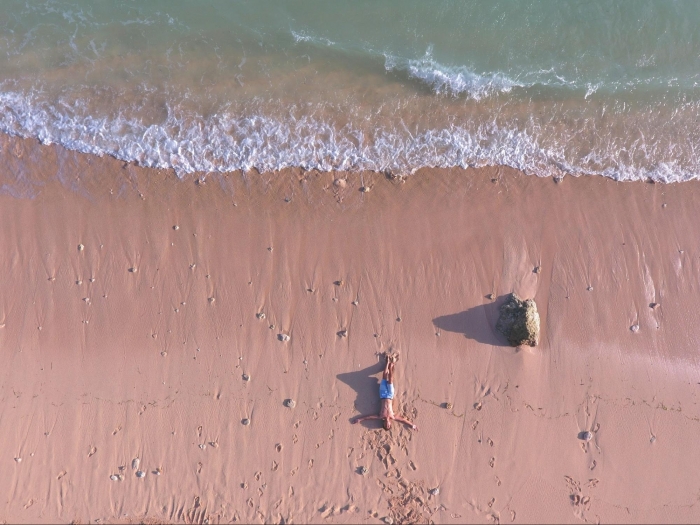 A hotspot for pre-wedding photoshoots, Mengening Beach is the ideal place to spend a languid afternoon with your loved one.  Surrounded by vast, sprawling rice fields and an unparalleled view of the Indian Ocean, the splendour of Bali's natural beauty and serenity will blow you away. Visit during sunset because there's no better place to witness the surreal beauty of Bali's golden hour, where the sky becomes awash with hues of pink and golden streaks akin to a watercolour painting. Cuddle in each other's arms and soak in the views, while your personal drone photographer captures all your blissful moments.
#2: Gunung Payung Cliff Beach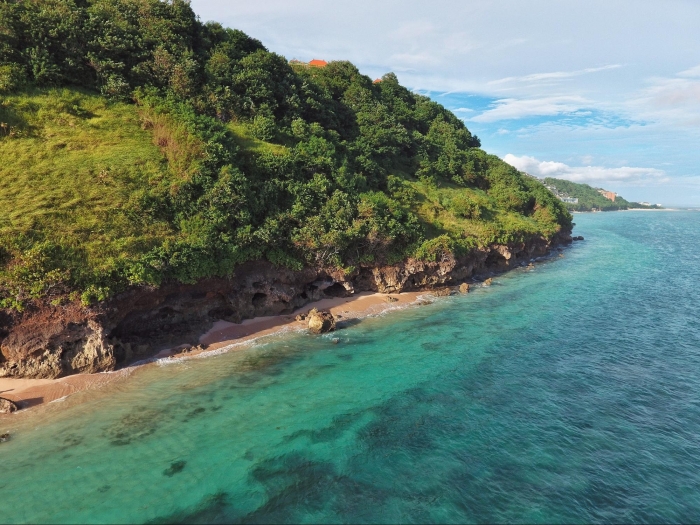 This hidden gem of a beach in Southern Bali is a secret you might wanna keep to yourselves, because it's so picturesque and tranquil, you'll feel as if you've got your own private beach! With glittering white sand, azure waters and cascading cliffs, this beach will definitely be etched in your memory for years to come. Explore any of the hidden caves or you might even spot some monkeys along the way! You'll have to climb down a steep flight of steps just to get here, but nothing worth it ever comes easy. Think of all the stunning drone footage and photos you'll get here – PRICELESS.
#3: SUP Yoga at Sanur Beach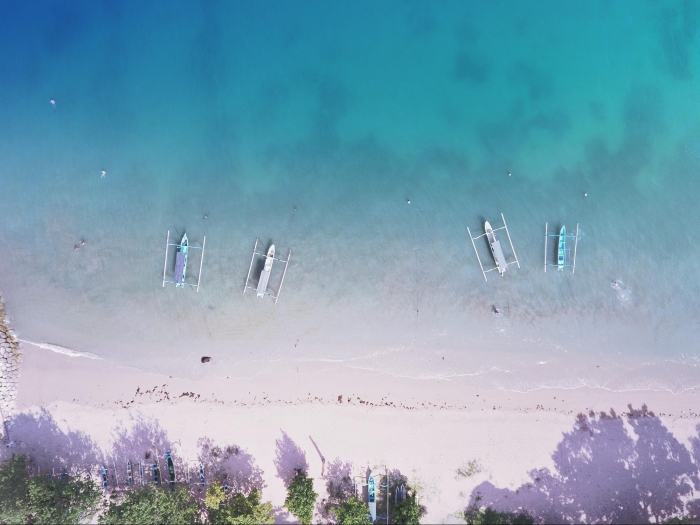 SUP Yoga, or stand-up paddleboard yoga, is a unique activity you should definitely try out with your partner! There's nothing funnier than watching each other try to flow into graceful yoga poses, WHILE balancing on a paddleboard at the same time. Find that inner zen as you drift with the gentle currents, and immerse yourself in the tranquility and serenity of Sanur Beach. Challenge every single fibre of your body to this challenging workout, and you'll be grateful for the awesome drone shots of you both amongst the clear, aquamarine waters.
So for all of you couples out there looking for a unique and quirky honeymoon, this is the way to go! Spending precious time together, exploring Bali's most magnificent beaches, and capturing those candid moments with a drone… What more could you possibly ask for?
For the boisterous and fun-lovin' family: CULTURE 👣👨‍👩‍👧‍👦
Not sure where you should head to for the next family holiday? Why, Bali of course! And W Bali would be the obvious choice of accommodation, because… DRONES. Enough said.

Gone are the days of quintessential family shots with everyone standing in a single line, smiling jubilantly at the camera. It's time to shake things up with extraordinary photos taken of the family, from new perspectives up above. Thereafter,  you can proceed to display them ostentatiously anywhere you like, in physical photo albums, on Facebook, Instagram, or all around your house…
W Bali's CULTURE escape plan gives you the option of three different routes: Garuda Wisnu Kencana Cultural Park and Gunung Payung Beach; Sanur Beach and Lapangan Renon; or Waterblow and the Nusa Dua Temple.
#1: Garuda Wisnu Kencana Cultural Park and Gunung Payung Beach
Set in an abandoned limestone quarry, the Garuda Wisnu Kencana Cultural Park is a definite eye-opener for everybody, and offers a refreshing change of scenery from the typical beaches. Gain a glimpse into Bali's local culture with gigantic Hindu statues and traditional dance performances! Thereafter, head to Gunung Payung Beach, where you can have a sumptuous picnic on soft, white sand and try out surfing with the whole family. Psst…This hidden enclave of a beach remains pristine because it remains relatively unknown, so you can revel in all of its unspoilt beauty.
#2: Sanur Beach and Lapangan Renon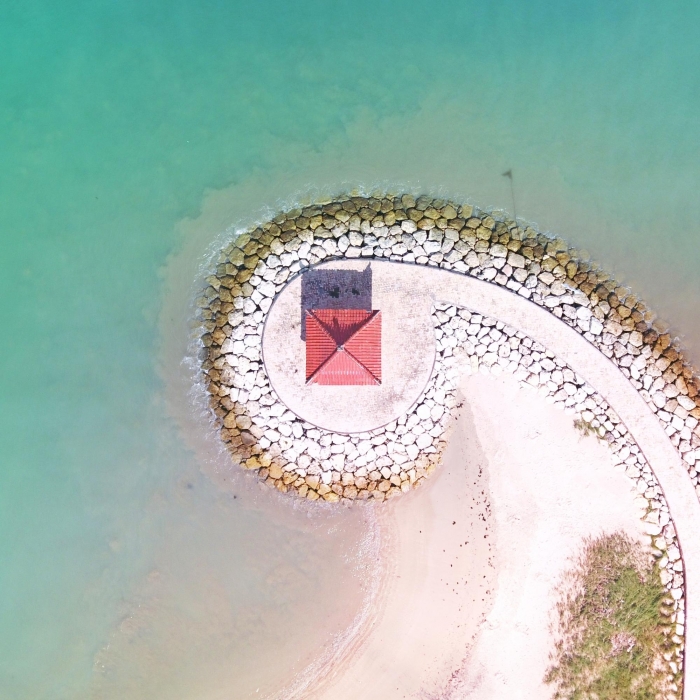 Sanur Beach is so family-friendly because it has something for everyone! You can hire tiny inflatable floats for children, while the older ones can go wild with an assortment of watersports, ranging from windsurfing to parasailing. Don't miss this opportunity to capture those exhilarating moments with your personal drone photographer! Pop by warungs or beachfront cafes for a delicious meal, browse for souvenirs in the art markets, or simply bask in the warmth of the sun's rays.
On the other hand, Lapangan Renon is a lively public park in Bali where you'll find yourself off the tourist trail, mingling with good-natured locals exercising everywhere. You'll see them jogging,  walking, playing football, doing yoga, or having a picnic amidst the beautiful gardens, enjoying a slow pace of life!
#3: Waterblow and Nusa Dua Temple
Ready for an epic splash? Visit the Waterblow during high tide, and you'll be amazed at the forces of nature,  as the strong waves crash against the jagged limestone edges of the cliff. The waves can reach several metres high, but patience is key if you want to witness this magnificent sight. And that's why you need a drone… Because it's the only way you can truly capture the grandeur of this blowhole!
For your second stop, the Nusa Dua temple, or the Geger temple, sits atop a limestone cliff overlooking the clear waters of Geger Beach. You'll be enthralled by the panoramic views before your very eyes, with even Mount Agung in the horizon!
So… are you tempted by W Bali's Escape Plans yet?! No matter who you're travelling with, explore Bali's hidden gems with these ultimate insider itineraries inclusive of transportation, snacks AND a personal drone photographer to capture your favorite moments from a new perspective.
Choose your adventure and leave the rest to them!
---
Brought to you by W Bali Seminyak