"Malaysia, truly Asia." Now, if you've spent any amount of time within the last 20 to 25 years in Malaysia (I know, it's actually been THAT long), chances are you've definitely heard this slogan an infinite number of times in many, many different ways.
It was the tagline of a campaign by the Malaysian Tourism Ministry aimed at promoting Malaysia as one of the best travel destinations in the early 1990s and it the phrase has just stuck around since then. Malaysia truly has a lot to offer the enthusiastic traveller, so here's a quick rundown of the top 24 destinations to visit in Malaysia, some of them well-known, some of them just waiting to be discovered.
Psst, I say '24' but I've snuck in a few extra locations in the descriptions because there's just so much to cover!
The Usual Suspects:
1. Penang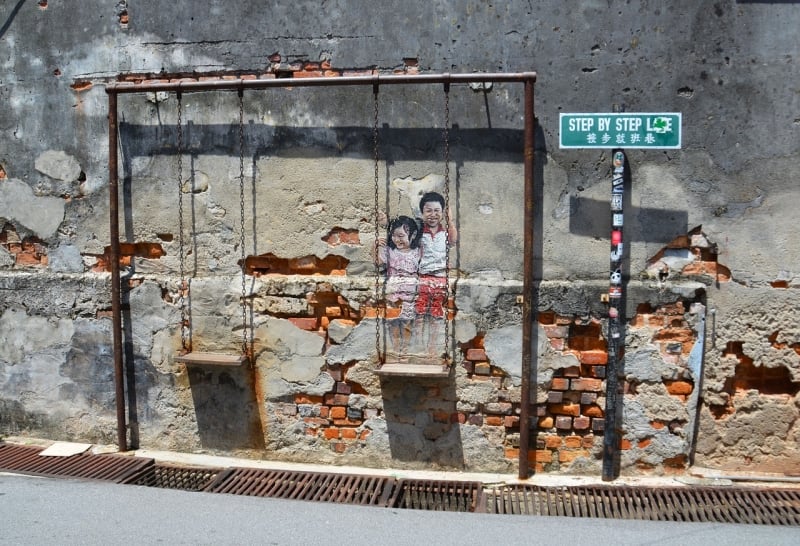 We start off with the obvious. Penang has long been known globally as one of the most popular tourist destinations ever. From mouth-watering street food and hawker fare to iconic locations such as the Kek Lok Si Temple and the hip and trendy street murals in Georgetown, the city is more or less the poster boy of Malaysian tourism. Steeped in history and adorned with modern skyscrapers, Penang is a cultural cauldron of tradition and modernity. Definitely a world-class holiday destination and a must-visit for any self-respecting traveller in Malaysia!
2. Melaka
From one UNESCO World Heritage Site to another! Melaka, which lies a little way south of Penang, is a popular tourist destination in its own right. Apart from being home to famous historical landmarks such as A Famosa Fort and Christ Church, the state of Melaka also boasts being the go-to place for delicious Malaysian delicacies such as satay celup, chicken rice balls and Nyonya cuisine. Having been an important trading port during Malaysia's (or Malaya, if you want to be even more accurate) colonial era, you will also find remnants of the past here, such as the Portuguese Settlement and the Dutch Heritage Trail. And if you're a fan of night markets, then the Jonker Street Night Market is surely an experience not to be missed!
3. Desaru
The Malaysian beach town of Desaru has established a reputation as a paradise for city dwellers and tourists in need of a recharge. Just two hours' leisurely drive from Singapore, this district has some surprises that stretch beyond the opulent resorts which line the serene coastline.
Stroll along Desaru' white sandy beaches, get up close with the local pre-historic beasts, splash and slide at the Desaru Waterpark, Savour the catch of the day at the Tanjung Balau Fishing Village and Museum and loads more!
#TripZilla Tip: Not sure where to stay in Desaru? Head down to Hard Rock Hotel Desaru Coast!
Winner of 'Best for Families' in the TripZilla Excellence Awards 2019, Hard Rock Hotel Desaru Coast is a family-friendly hotel with luxurious rooms and suites. One of the world's biggest waterparks is also just a few steps away from the hotel – perfect for families with kids looking for a fun getaway!
4. Ipoh, Perak
Compared to the previous two entries on the list, Ipoh is slightly more underrated, often slipping under the radar of even the most experienced of travellers. Located in the state of Perak, Ipoh is a place of good food, and wonderful natural scenery. Its water theme park, the Lost World of Tambun, is a classic favourite among Malaysians for a weekend getaway. In addition, the Kek Long Tong Cave Temple Gardens and the Gunung Lang Recreational Park are just some of the locations which exemplify Ipoh's beautiful natural scenery. For a cultural fix, visit the Ho Yan Hor Museum and Ipoh World, which showcases the important historical roots of the Hakka community in the city.
5. Kuala Lumpur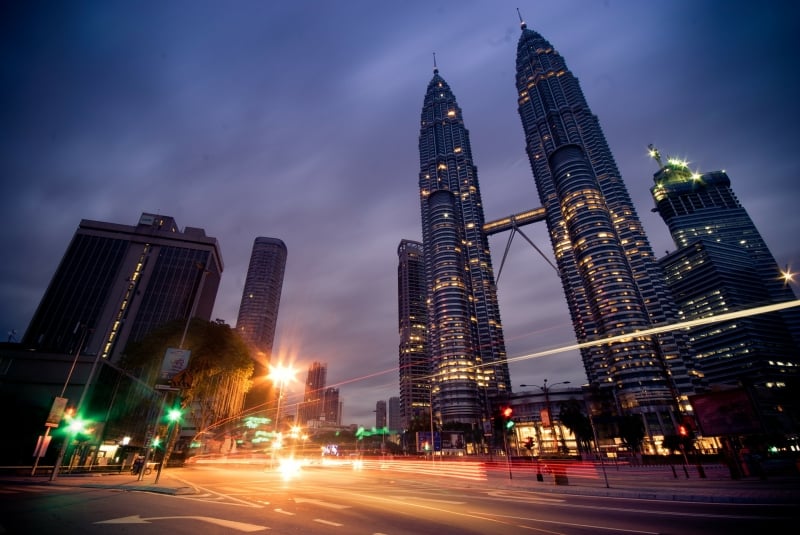 The metropolitan capital of Malaysia is arguably the most populous city in the entire country, so you can be sure that there is much to do here. The Central Market is a bustling location of activity as vendors peddle their wares ranging from traditional handicraft to hip apparel and, most importantly, local street food. Within the market is also a space called the Annexe where local artists occasionally hold galleries showcasing their work. For a fun night out on the city, visit Bukit Bintang which is the main pubbing/clubbing district of the city. Here you'll find plenty of establishments with rustic atmospheres and homey ambience to enjoy a few drinks with friends. And of course, no trip to K.L. is ever complete without a snapshot of the iconic Petronas Twin Towers.
6. Kuching, Sarawak
East Malaysia (Sabah, Sarawak) are often forgotten as most tourists flock to destinations like Penang and Malacca on the peninsula. However, Malaysian Borneo has much to offer and one of my personal recommendations is Sarawak's capital city, Kuching. Beyond delicious food like laksa and kolo mee, Kuching is also home to many heritage locations such as the Sarawak Museum and the Chinese Museum. You'll be able to visit an authentic Bidayuh tribe village and take a relaxing cruise on the Santubong River as well. What's more, time your trip to perfection and you'll be able to experience the annual Rainforest World Music Festival, which is one of Malaysia's biggest celebrations of music all year round!
Theme Parks:
7. Genting Highlands, Pahang
Known as the City of Entertainment, Genting Highlands is another top destination in Malaysia for a fun and (literally) cool getaway. Located high up in green hills and mountainous terrain, the weather in Genting is far removed from the tropical heat synonymous with Malaysia. While it is most famously known as the Las Vegas of Asia due to its casinos, you could visit attractions like Snow World or the Ripley's Believe It Or Not Exhibit for some great family fun too. What's more, the Arena of Stars often features amazing performances and concerts to thrill and excite! And let's not forget that the world's first ever 20th Century Fox theme park is scheduled to fully open sometime in late 2017! I think it's high time I paid another visit myself!
8. Bukit Tinggi, Pahang
Bukit Tinggi in Bentong, Pahang is often overshadowed by its more illustrious cousins, Genting and Cameron (we'll get to that) Highlands. Unlike Genting Highlands, Bukit Tinggi isn't exactly a high octane location of entertainment. Rather, it's a place of relaxation and literal Zen. Modelled after a French town, Bukit Tinggi is known amongst locals as the Little France, complete with cobblestone pavements, street performances, cafes and European-style architecture. Visitors can even learn the art of Japanese tea-making at a Zen-inspired Japanese village!
9. Legoland, Johor
Last time I checked, Legoland Johor is the only theme park of its kind in South East and East Asia. As the name suggests, the theme park is a celebration of those beloved (sometimes painful!) building blocks. It's fun for the whole family as you get to visit attractions like Mini Land, which houses miniature Lego versions of iconic Asian monuments like the Angkor Wat and Taj Mahal. Visitors of all ages will also enjoy the many interactive rides and activities and kids will especially love the Water Park and Lego City, the space where children engage in role play as adults and where they can learn to drive or fly a plane! So, what are you waiting for? Lego!
Beaches and Islands:
10. Port Dickson, Negeri Sembilan
Featuring pristine beaches and a tranquil ambience, Port Dickson is one of the top destinations for a beach resort getaway in Malaysia. While the Upside Down Art Gallery, Army Museum and Cape Rachado Lighthouse are must-visits along with its pristine beaches, I highly recommend the Turtle Hatchery Centre. It is basically an educational facility about the conservation and protection of endangered sea turtles. You'll be able to witness turtle hatchlings in the aquarium and the incubation process of turtle eggs.
11. Sipadan, Sabah
As enchanting as a visit to a grand aquarium may be, nothing beats swimming alongside schools of fish in person. Sipadan Island is located in the Celebes Sea, off the eastern coast of Sabah in East Malaysia. The location is well-known among diving enthusiasts that Sipadan is one of the most heavenly places in the world to go scuba-diving and snorkelling. Containing diverse marine life including turtles, whale sharks and thousands of species of fish and coral, it is one of the most enchanting places in Malaysia and certainly one not to be missed for an unforgettable experience of marine life. The fine sandy beaches are a bonus as well!
12. The Islands!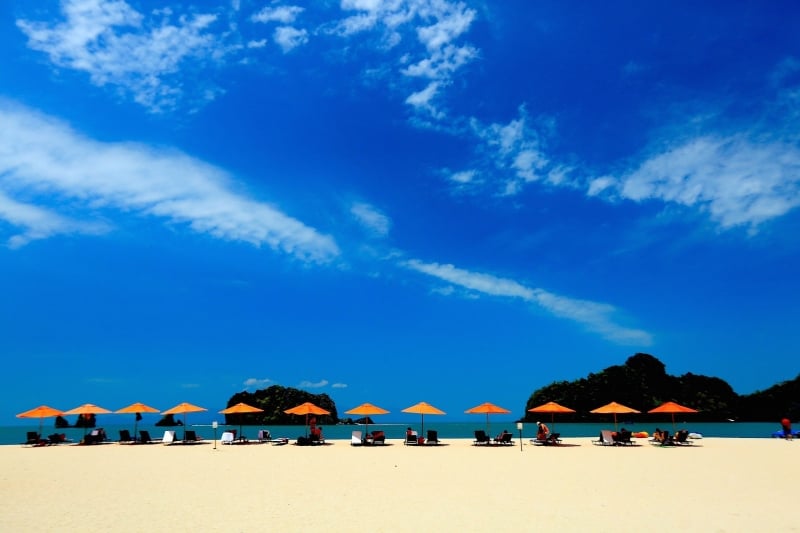 Right, I'm just gonna ahead and cheat a little bit here and group all the top island/beach destinations in Malaysia under one header. Otherwise, this article may well turn into a book! Some of the most popular island hotspots include Langkawi, Pangkor, Perhentian, Redang, Tioman and Rawa in West Malaysia while East Malaysia is represented by the aforementioned Sipadan and Mataking. Even though each island here contains its own unique activities, such as eagle watching in Langkawi and turtle watching along the east coast, all these locations provide sandy beaches, a relaxing atmosphere and the ambience associated with a typical island getaway.
The Hills (and Mountains) Are Alive:
13. Mount Kinabalu, Sabah
Mount Kinabalu and its surrounding terrain are one of the most important locations in Malaysia in terms of biodiversity. Over 600 species of flora and fauna call this breathtaking landscape their home and with a summit height of over 4,000 meters, Mount Kinabalu is the tallest mountain within the Malay Archipelago. Hiking to the summit is no simple task but it's not considered a herculean feat either. While visitors need to be accompanied by a trained guide at all times, the hike itself is relatively simple compared to other mountains, especially for any individual without severe physical impediments. The view from the top is absolutely surreal and is definitely one of the locations on this list worthy of being on a bucket-list itinerary.
14. Niah National Park, Sarawak
The greatest draw of Niah National Park is the complex cave system known as the Niah Caves. It is an important archaeological site which contains beautiful limestone formations that date back 16-20 million years! It's estimated that the caves were once home to our Neolithic ancestors and human remains dating back close to 40,000 years ago have been found here. Surrounded by dense forests, the caves are a popular tourist destination and a UNESCO World Heritage Site which will stun you with raw, natural beauty. A similar destination is the Gunung Mulu National Park, with caves and karst formations that are located just a little ways north of the Niah Caves.  
15. Broga Hill, Selangor
Broga Hill lies on the outskirts of the quaint town of Broga (duh), in Selangor. It is a popular hiking location for many locals and especially students from the nearby University of Nottingham campus. To say that the sunrise view from the top is breathtaking would be to say that Emma Watson is pretty. It's an understatement, really. It is also a good location for stargazing, if you find the gusto to camp out late at night. What's more, the pan mee and grilled fish in Broga Town are also popular highlights of the area, as is the nearby rabbit farm in Semenyih.
16. Cameron Highlands, Pahang
I think I speak for all Malaysians when I say that we are constantly seeking a way out of this perpetual heat! Cameron Highlands, much like Genting Highlands, boasts spring-like weather all year round. Its cool climate has allowed strawberry farms and products to flourish and they are a staple tourist attraction there. In addition, one should also visit the BOH Tea Farm and Lavender Garden, where you can sample, as weird as it may sound, lavender flavoured ice-cream! The many homestays, lovely weather conditions and extremely fresh vegetables and fruits in Cameron Highlands also mean that it's an ideal location for a BBQ retreat with family and friends.
The Great Outdoors:
17. Firefly Valley Leisure Park, Johor
You know, I always believe that no matter how advanced in technology we become, there's always a part of us that longs to be in nature. And one of the truly most magical experiences ever is to walk among a colony of fireflies as the illuminate the night. Such is the fairy-tale like experience one would find at Firefly Valley. There is also a programme where you cruise along the Johor River as you admire the wonders of nature before your very eyes. Similarly, you may also visit Kampung Kuantan Firefly Park in Selangor, which contains one of the largest colonies of fireflies in the country!  
18. Taman Negara, Pahang
Malaysia's National Park (like national, national park) is one of the most ancient tropical rainforests in the world. An ideal destination for camping, Taman Negara features lush greenery, beautiful waterfalls, and fantastic beasts (this is where to find them), though be warned that sightings are extremely rare. One of the world's longest canopy walkways (not for the faint of heart) can also be found here. While it's possible to explore the park by yourself, I do suggest going along with an experienced guide, especially if you plan to go camping or jungle trekking. It's a jungle out there, after all!
19. Bako National Park, Sarawak
Compared to Taman Negara, Bako National Park is a lot smaller in size but is by no means any less impressive. With a variety of jungle trekking trails that range from scenic walks to huff-and-puff hikes, Bako National Park is a suitable and fun experience for all ages. With swamp and mangrove forests along with lovely coves and beaches, the park contains arguably every type of vegetation found in Borneo. But the main attraction at Bako National Park is the chance to meet the Prime Minister of Mala…I mean the rare proboscis monkeys that are only found in Borneo *nervous laugh. With less than 300 of these unique animals remaining in the wild, you can be sure that spotting them while trekking will be a highlight that you'll remember for a long time.
20. Semenggoh Nature Reserve, Sarawak
From one primate to another. The Semenggoh Nature Reserve can best be described as an orangutan haven. Rescued orangutans are reintroduced into the wild and given a chance to thrive and breed. It's an ideal place to observe these intelligent creatures in their natural habitat. In addition, many species of exotic birds can also be found here, making it a good destination even for passionate birdwatchers. Another worthwhile mention is the Sepilok Orang Utan Rehabilitation Centre in the Kabili-Sepilok Forest Reserve in Sabah. As the name suggests, the centre nurses orphaned orangutans and prepares them for life in the wild. You can even adopt one if you want to!
21. Kinabatangan, Sabah
The Kinabatangan River in Sabah is the second longest river in Malaysia and with the surrounding area containing habitats like limestone caves, swamp, mangrove and lowland forests, it is home to an important ecology of wildlife. You'll be able to spot Asian elephants at Kinabatangan in addition to other wildlife. Most importantly, you'll be able to spot the rare Bornean hornbill, the representative bird of neighbouring Sarawak. You may also cruise along the river or hire a guide to take you through the dense forests as you spot and encounter various flora and fauna.
22. UK Argo Farm, Johor
I've mentioned the UK Argo Farm from Kluang, Johor, once in an article about places in Malaysia with natural scenery akin to New Zealand. Apart from the gorgeous scenery, the farm specialises in sheep and goat dairy products. Visitors to the large-scale farm will be able to witness the process of feeding and milking the animals and even cuddle baby sheep! Close by, the Zenxin Organic Farm is the largest of its kind in Peninsular Malaysia and a must-see for a fun, educational visit. For food, the nearby Kluang Food Street, located inside Kluang Mall, is a hidden gem of hawker stalls and delicious food.
Cultural Heritage:
23. Batu Caves, Selangor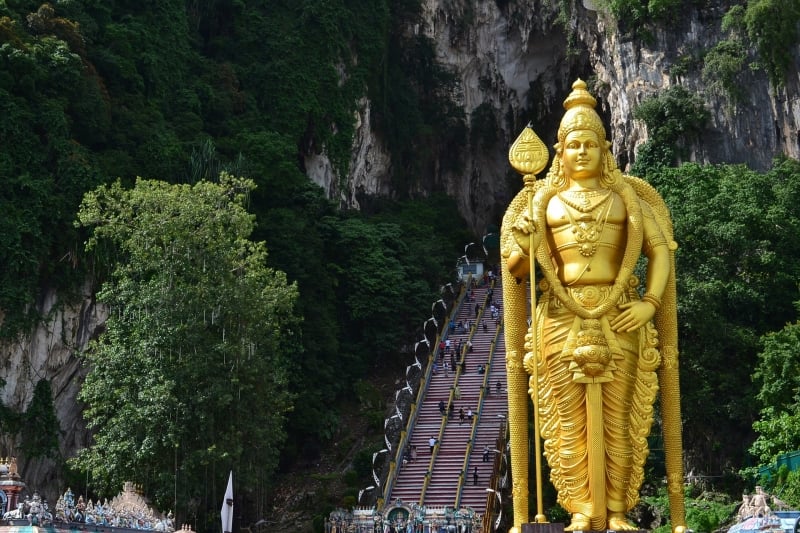 One of the most significant religious sites in Malaysia is the Batu Caves in Selangor. Every year, during the Hindu celebration of Thaipusam, thousands of devout followers visit the location and climb up to the temple cave and shrine dedicated to the Hindu deity Lord Murugan, whose statue stands tall at the temple's main complex. The interior of Batu Caves is a network of limestone caves that were once inhabited by the aboriginal tribes in the area. When it's not being crowded during religious festivals (it is open all year round), Batu Caves is a site for rock climbing and cave exploration, with multiple species of plants and cave animals being found here.  
24. Islamic Heritage Park, Terengganu
The Islamic Heritage Park, sometimes known as Islamic Civilization Park, is a relatively young addition to Terengganu's list of tourist destinations, having only been open for less than 10 years. It features detailed replicas of 22 important Islamic infrastructures from around the world, mostly mosques, tombs, and minarets. Aimed at providing a fun experience and for educating people on the development of Islamic civilisation, the park also contains a water wheel and a paddle lake. But most magnificent is the nearby Crystal Mosque, famous for its unique design and sophisticated beauty.
25. Sarawak Cultural Village
Marketed as a "living museum", the Sarawak Cultural Village is a must-visit destination for anyone who wishes to immerse himself or herself in the local cultural heritage of Sarawak. Featuring seven different longhouses of the different aboriginal tribes, visitors will be able to experience first-hand the local customs and traditions of Sarawak's rich native history. Interact with the locals; learn their dances, their music, their lifestyles, all of which are on display for the curious traveller. Hike through the Penan Trail towards the Santubong River and enjoy a good meal made up of traditional recipes to end the day!
Local foodie areas:
26. Klang
Widely believed to be the place where Bak Kut Teh (pork rib soup) originated, Klang certainly has a reputation to uphold! The version found in this town in Selangor is very robust, with strong herbal flavours. If you ask any Klangite where the best Bak Kut Teh can be found, be prepared to be met with different answers! If you're unsure though, you can't go wrong with the OG – Teck Teh Bak Kut Teh.
27. Johor Bahru
Malaysia is a big country and it's quite impossible to highlight the best that each state has to offer! While Johor Bahru isn't as exotic as compared to the other areas listed here, it is home to a hodgepodge of delicious Malaysian food, from Ikan Bakar (grilled fish) to Wanton noodles. If you're in the area and craving for a something that's not as commonplace, try kachang phool, a type of broad bean stew that's best mopped up with crusty bread. Restoran Kacang Pool Haji is reputed to serve one of the best down South in Malaysia!
There is so much to do in Malaysia
I'll be honest, I'm feeling mightily impressed with how many wonderful destinations there are in Malaysia for the passionate traveller to explore. I myself can't claim to have visited every location on this list, and that's not including the many locations I must have missed out on! There's just so much to do in Malaysia, so what are you waiting for? Start planning your trip now!