Kota Kinabalu, the capital city of Sabah, is a treasure trove of adventure and marvel. While not many conjure images of Kota Kinabalu when planning a trip to Malaysia, there is so much this charming city has to offer that this offbeat destination should be on your bucket list pronto! From pristine beaches, breathtaking views at a dairy farm to Sunday markets, you are guaranteed an exhilarating time. 

Just a 2-hour flight from Singapore, Kota Kinabalu awaits you. Intrigued to uncover the crown jewel of Sabah? This 4D3N itinerary, which does not entail conquering its namesake Mount Kinabalu — yes, there is so much else to do other than scaling the well-trodden peak (which would take you three days on its own!) — is filled with other must-sees and must-dos to experience the best of Kota Kinabalu.
With daily direct flights from Singapore
Changi Airport
to
Kota Kinabalu
on
AirAsia, it's the perfect excuse for a short escapade. Book your flights on AirAsia today with all-in, one-way fares from as low as S$59!
Day 1: Take postcard-worthy photos from Signal Hill Observatory Platform and explore the vibrant streets of Kota Kinabalu
Signal Hill Observatory Platform
Climb up to the airy deck of Signal Hill, the highest vantage point of Kota Kinabalu, for an amazing bird's eye view of the city and beyond. To get there, walk up about 250 steps at the end of Lorong Dewan.
You can sink your teeth into mouth-watering local delights such as goreng pisang (banana fritters) at the eatery perched on top while taking in the sights. There are also benches next to the platform where you can sit and rest your tired legs.
Signal Hill Observatory Platform
Address: 78, Jalan Asrama, Signal Hills, 88400 Kota Kinabalu, Sabah, Malaysia
Opening hours: 9.00am to 11.00pm daily
Admission fee: free!
Jalan Dewan
Descend to Jalan Dewan, a charming historic street bustling with restaurants and shophouses. The street started out as a street known for printing and there are several printer houses remaining, which you can visit to witness the living testament of Jalan Dewan's humble beginnings.
Today, this street has all the checkmarks of a hipster haven including a slew of cafes for the coffee aficionados to get their fix. If you are looking for major brunch inspo to complete your trip, Nook Cafe, which serves a more-than-decent food menu to go with its coffee and tea, is a must-visit! Highly heralded for its rustic interiors and relaxing ambience, you will love this spot a brunch (pun intended)!
If you are in the mood for cafe-hopping, you may want to make your way to the next cafe and get wooed by Woo! The cafe is a peaceful hideout for you to spend some downtime simply people-watching. Equipped with fast and reliable WiFi, you can surf the net to your heart's content while enjoying a cuppa.
Nook Cafe
Address: 19, Lorong Dewan, Pusat Bandar Kota Kinabalu, 88000 Kota Kinabalu, Sabah, Malaysia
Opening hours: 8.00am to 11.00pm daily
Woo!
Address: 7, Lorong Dewan, Pusat Bandar Kota Kinabalu, 88000 Kota Kinabalu, Sabah, Malaysia
Opening hours: 9.00am to 11.00pm on Tuesday–Sunday; closed on Monday
Kota Kinabalu City Mosque
The Kota Kinabalu City Mosque is possibly the most exquisite mosque in Malaysia. This majestic place of congregation, surrounded by a man-made lagoon, gives the illusion that it's floating on water when viewed from a distance.
The exceptional design of the mosque is a tribute to contemporary Islamic architecture. It amalgamates rich Islamic artistic heritage with modern style to epitomise enduring Islamic values while meeting modern needs. It is large enough to accommodate 9,000 to 12,000 worshippers and visitors at any given time.
Step up your Instagram game with a shot of this beautiful mosque that will surely leave your followers in awe, but do bear in mind: whether you are simply visiting or stepping foot into the mosque, you are expected to cover up and dress modestly. 
Kota Kinabalu City Mosque
Address: Jalan Pasir, Jalan Teluk Likas, Kampung Likas, 88400 Kota Kinabalu, Sabah, Malaysia
Opening hours: 8.00am to 12.00pm, 2.00pm to 3.30pm, 4.00pm to 5.30pm on Monday–Sunday; closed on Friday
Admission fee: RM5 (all visitors are required to register with the Kota Kinabalu City Mosque Tourism Management)
The Waterfront
After a long day of walking around, stop in your tracks at the Waterfront and relax at one of the cocktail lounges in the evening. Behold the stunning kaleidoscope of red blended with oranges, purples and crimsons as daylight fades into the South China Sea.
The Waterfront comes to life after the last speck of sunlight disappears. With a strip of nightlife establishments and a collective emphasis of having fun, you will get a buzz out of the lively atmosphere. What an incredible way to end your meaningful day!
Fly from Singapore to Kota Kinabalu from S$59
Day 2: Island-hop at Tunku Abdul Rahman Park and catch the sunset at Tanjung Aru Beach
Tunku Abdul Rahman National Park
Make your way to the famous marine park to bask in the glorious sunshine. The Tunku Abdul Rahman National Park is a cluster of five islands (Gaya, Manukan, Manutik, Sapi, Sulug) lying off the coast and are all located within a short boat ride away from one another. You can access these idyllic beaches via speedboat from the Jesselton Point ferry terminal. 
An unforgettable beach adventure awaits you at Tunku Abdul Rahman National Park with a plethora of water sports to plunge into!
You don't have to be a gung-ho diver or proficient swimmer to admire the cerulean waters, colourful coral reefs and spectacular marine life. Rent your snorkeling gear from the operators at Jesselton Point and immerse yourself in the sparkling clear waters.
Gliding high above the water may sound frightening but your palpitations will be replaced by astonishment as the sweeping views of the mesmerising seascape takes your breath away during a parasailing session, just one in a long list of water sports that also includes jet skiing, fly fishing and sea walking.
No day at the beach is complete without an exciting ride over the waves together with your buddies. Embark on a thrilling banana boat ride to get your heart pumping and take in the lovely scenery of the surroundings. There's no doubt you'll be in for a good time!
Island tours can be booked on the spot at Jesselton Point (which opens at 6am daily), with diving being the exception for which prior arrangement with a dive centre is necessary.
#TripZillaTip: If you are feeling adventurous, try the world's longest island-to-island zipline between Sapi and Gaya Islands! Spanning 235 metres long, Coral Flyer will have you zooming across up to a top speed of 55 kilometres per hour, guaranteed to give you an adrenaline rush!
Jesselton Point
Address: Pusat Bandar Kota Kinabalu, 88200 Kota Kinabalu, Sabah
Opening hours: 6.00am to 5.00pm daily
Schedule: visit jesseltonpoint.com.my for details of the schedule.
Tanjung Aru Beach
After a long and fulfilling day, you are bound to feel peckish. Head over to Tanjung Aru Beach to unwind, catch the last remnants of the day's light and enjoy a sumptuous meal.
Lose yourself in the rhythmic euphony of waves on white sands while gazing at the orange golden hues in the sky as the sun sets down the horizon. It is the perfect opportunity for you to loosen up, centre your mind, and de-stress.
You can expect to stumble upon dozens of stalls offering tantalising Malaysian fares and freshly-caught seafood grilled to perfection. Most of the stalls are open well into the night so you are sure to find something to satiate your taste buds even after dark.
Fly from Singapore to Kota Kinabalu from S$59
Day 3: Take in an amazing scenery at the foothills of Mount Kinabalu and rejuvenate at Poring Hot Spring
Desa Dairy Farm
In Kota Kinabalu, it's not often you can find yourself in open plains soaking up panoramic views of nature with the majestic Mount Kinabalu in the background. At Desa Dairy Farm, you'll get just that, and more. 
The calming sight of cows grazing on green pastures against the mesmerising subalpine landscape decked in lush rainforests will leave a profound effect upon your senses. It's no wonder this cattle farm has been touted as the little New Zealand of Sabah. 
For the picture-perfect Instagram shot (of which you'll definitely get many), the best time to do so is in the morning before the clouds obstruct the view of the towering Mount Kinabalu. 
Get up close and add a personal touch to the experience by feeding calves and goats with bottled milk. You will also learn how milk is processed at this farm, which produces about 900,000 litres of milk annually.
Savour all sorts of dairy products, such as ice cream and yogurt, made with the milk fresh from the cows on the farm. You will 'udderly' love it!
Poring Canopy Treetop Walk
Ever wondered what it's like living up among the trees? See it through the eyes of an orangutan (not exactly, but close enough!), as you amble your way through the rainforest cover on the Poring Canopy Treetop Walk. The free-standing suspension bridge is about 250m long and elevated 30m above the forest floor, providing breathtaking aerial views of the rainforest canopy. Take in the arboreal sights and sounds, immersing yourself in the experience and marvelling at its magnificence!
Poring Hot Spring
After roaming across grasslands and treetops, call it a day by dipping into a hot sulphur bath at Poring Hot Spring, surrounded by nature at its best. Soothe your aching muscles and sores by soaking in the spring's mineral-infused water. Frequently patronised by locals, the hot spring is reputed to have numerous therapeutic benefits, including improving blood and lymphatic circulation. Remember to bring along a change of clothes and a towel to clean up after your satisfying rejuvenation!
Fly from Singapore to Kota Kinabalu from S$59
Day 4: Soak up the lively atmosphere at Gaya Street Sunday Market
Gaya Street Sunday Market
Also dubbed the Chinatown of Sabah, Gaya Street Sunday Market is not to be missed for those who find themselves in Kota Kinabalu on a Sunday morning. From the wee hours of daybreak to midday, the stretch from the Chinese arch gate to the Jesselton Hotel area is transformed into a hive of activity.
Traders gather at the prominent street to set up their stalls and commence their hearty bargaining with visitors. The sprawling market has a vast array of wares — freshly roasted coffee beans, organic herbal tea, wooden statues, keychains, clothes, accessories and dairy products are few of the things you can get your hands on. You are not leaving this place empty-handed for sure!
Navigating your way through the buzzing crowd in the intense midday heat might make you parched and starved. Quench your thirst with a refreshing smoothie that is aplenty at the marketplace and nibble on some savoury bites from the abundant food selection that will make you spoilt for choice.
#TripZillaTip: Looking to grab a bite away from the haggling crowd? Try some delicious Sarawak Laksa at the popular Kedai Kopi Yee Fung, a short walk away from Gaya Street Sunday Market!
Gaya Street Sunday Market
Address: Gaya Street, Pusat Bandar Kota Kinabalu, 88000 Kota Kinabalu, Sabah, Malaysia
Opening hours: 6.30 am to 1.00pm on Sunday
Kedai Kopi Yee Fung
Address: 127, Jalan Gaya, Pusat Bandar Kota Kinabalu, 88000 Kota Kinabalu, Sabah, Malaysia
Opening hours: 6.30am to 6pm on weekdays, 6.30am to 4pm on weekends
And there you have it, a 4D3N itinerary highlighting the must-see places in Kota Kinabalu. There's so much to experience in this beautiful coastal city that you'd barely be able to fit them in one trip — even without visiting Mount Kinabalu!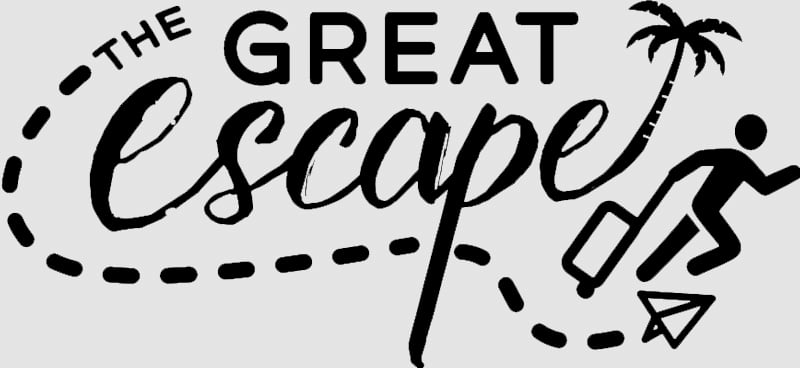 You deserve a great adventure without burning a hole in your pocket. Fly from Singapore Changi Airport to Kota Kinabalu with AirAsia from as low as S$59 and take your weekend vacation to the next level.
Psst, check out more great deals on other nearby destinations.
Like what you read? Stay tuned for the rest of this 4-part series, featuring picturesque spots in Iloilo, Siem Reap and Labuan Bajo!
---
Brought to you by Changi Airport Group.