Say goodbye to spending $1500 on a plane ticket to New Zealand. Even if you have a fat healthy wallet, you'd be glad to know that you can get a taste of the gorgeous New Zealand landscapes in Malaysia! Be treated to the breathtaking sights of majestic mountains, bright green pastures and wide open spaces – all while still being in Asia.
From the water canals in Perlis, Malaysia's smallest state, to Sabah's Mount Kinabalu and the many awe-inspiring sights of Sarawak and other amazing locations in Malaysia, check out these places to go in Malaysia and trick your friends and family that you're halfway across the globe!
To start off, Perlis is the smallest state of Malaysia and is filled with numerous paddy fields and water canals that will leave you mesmerised. Explore all the wide open spaces and the generous water filled landscapes that these parts have to offer.
To fill your time, why not have an idyllic picnic at pristine locations like Sungai Jernih and Tasoh Lake. The scenery is to die for and the fellowship (brace yourselves for Lord of the Rings puns and jokes) is priceless.
Also Read: 10 Unique Things to Do in Malaysia That Are Kind of Weird
Just another day at the office in Kangar, Perlis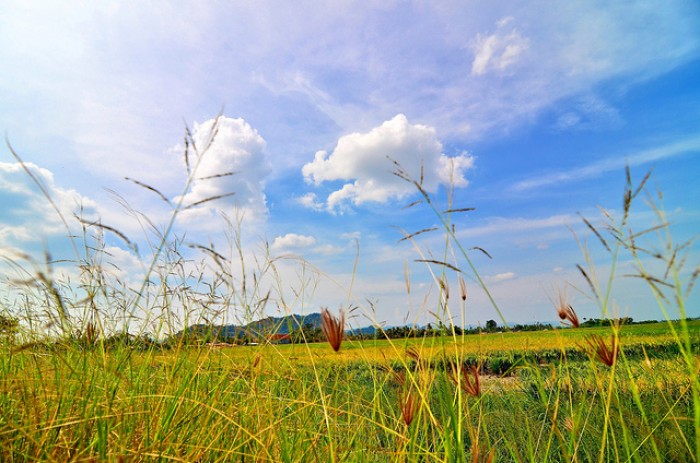 Image credit: Derek T
A view of Perlis's Tasoh Lake from the jetty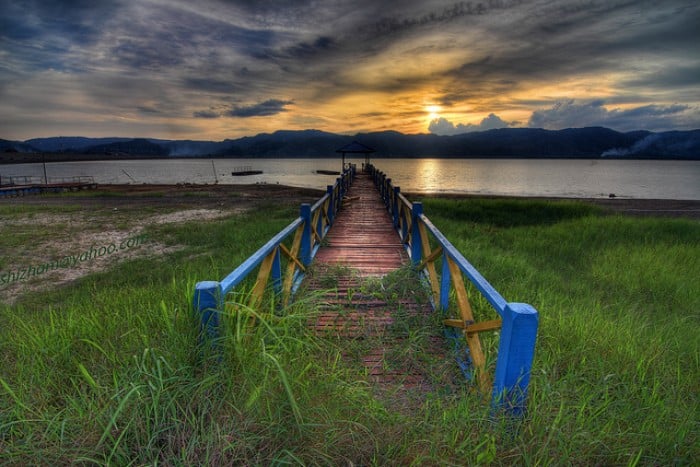 Image credit: shizham 
Sabah is mostly famous for the iconic Mount Kinabalu from which you can get photos to trick almost anyone into believing that you were in New Zealand. The Desa Dairy Farm in Kundasang, however, is in a league of its own. Google 'New Zealand sights in Malaysia' and most probably you will find it sitting on the very first slot of the results. And for good reason. It is a serene, quiet dairy farm surrounded by Shire-like hills. There are no hobbits and gray wizards there unfortunately. Still, the scenery itself is breathtaking.
But apart from hiking and visiting cows, do explore Poring Hot Springs or go white water rafting at the Padas and Kiulu river. And please, don't miss out on giving Tunku Abdul Rahman Marine Park a visit. Sipadan Island is another 'viewtiful' place in Sabah that's worth a visit.  
Nothing says New Zealand more than a lush green hills overlooking a dairy farm. This isn't a New Zealand outback, this is Desa Dairy Farm in Kundasang, Sabah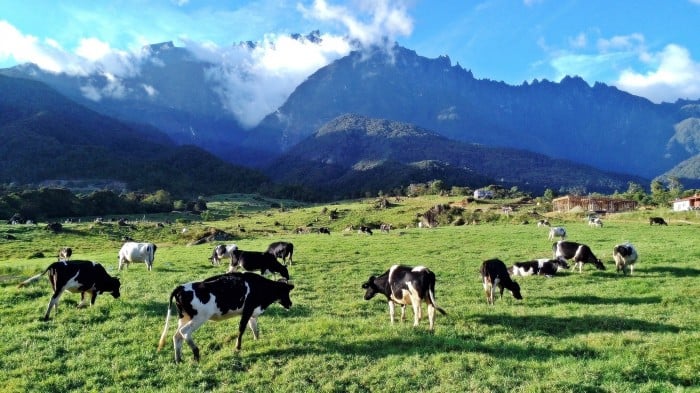 Image credit: Desa Dairy Farm
The Kota Kinabalu City Mosque floats on water. This must be some Elven sorcery! Or genius engineering and creative building, you be the judge!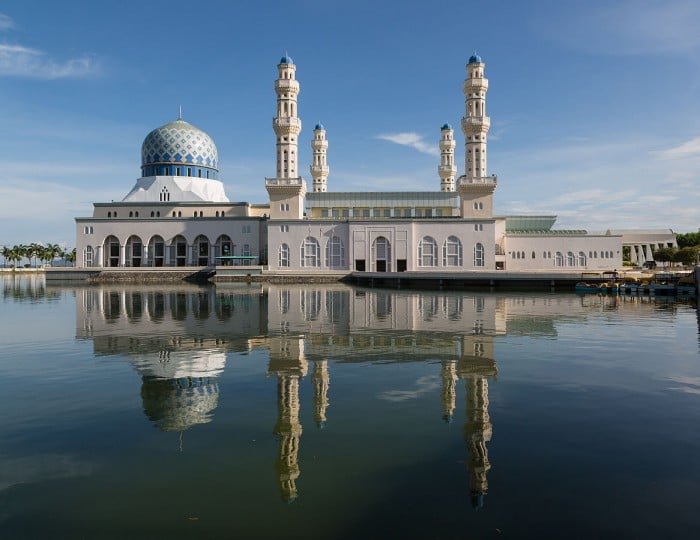 Image Credit: CEphoto, Uwe Aranas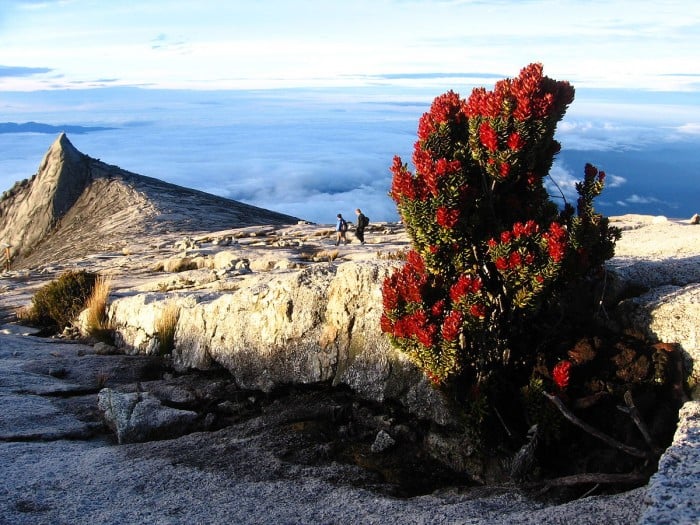 Image credit: Ariel Steiner
In Sarawak, you can find an array of national parks where you can ogle at glorious hills, beautiful beaches and lush forests. If you find yourself in Sarawak during the month of July, be sure to check out the annual Rainforest World Music Festival, where you can look forward to having a unique and wholesome music festival experience.
Otherwise, visit the Niah Caves to see the one of Malaysia's largest limestone cave systems or go trekking at Lambir Hills National Park, which is known for lush forest reserves and hilly fresh air.
The Niah Caves in Miri, Sarawak are but one of the many limestone cave systems in Malaysia. Fear not, for latest reports indicate that the last of the balrogs were slain two weeks ago. So it's perfectly safe. And beautiful.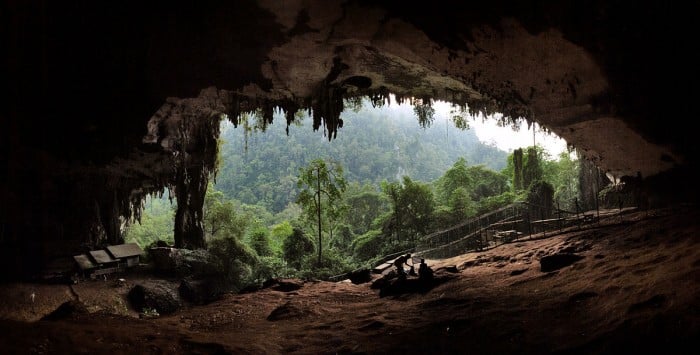 Image credit: Starlightchild 
The Bako National Park in Sarawak is famous for its unique rock formations by the shore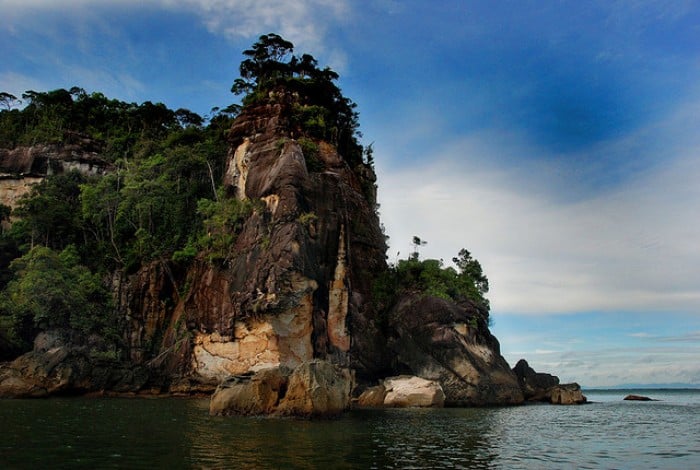 Image credit: amrufm
The Lambir Hills National Park in Sarawak is where they filmed the scene of Boromir's death in Fellowship of the Ring. No, just kidding. But it's close though.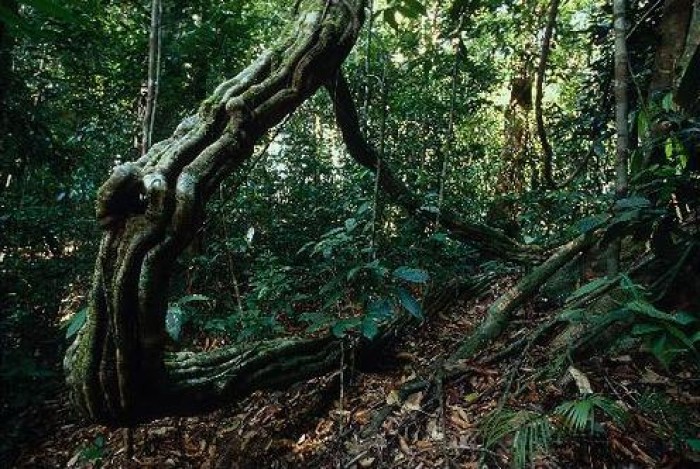 Image credit: Mike Shanahan
The Cameron and Genting Highlands in Pahang are two of the most popular highland holiday destinations in Malaysia. While Cameron Highlands gives off a more peaceful, close-to-nature kind of vibe, Genting Highlands is all about entertainment 24/7.
That being said, being placed at high altitudes on lush hills, both Cameron and Genting Highlands provide visitors with breathtaking scenery. The never ending greenery will have you imagining that you're in the wide open spaces of New Zealand.
In Cameron Highlands, head up to the observation tower of Gunung (Mount) Brinchang and be treated to a spectacular view of Cameron Highlands. You also might want to stop by the Boh Tea Plantation for a tour around the grounds.
Whereas in Genting Highlands, the mountainous landscapes are best enjoyed while riding a cable car. The natural scenery is truly spectacular in both places and the cool weather (usually never above 25 degrees Celsius) is a major plus.
A typical view out of the window at Cameron Highlands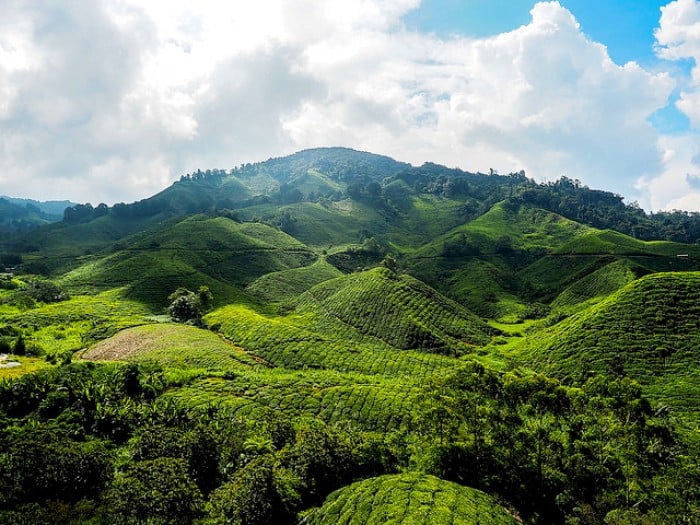 Image credit: Michele Mazzoli
Treat yourself to a magical cable car ride with beautiful scenery of the Misty Mountains, I mean Genting Highlands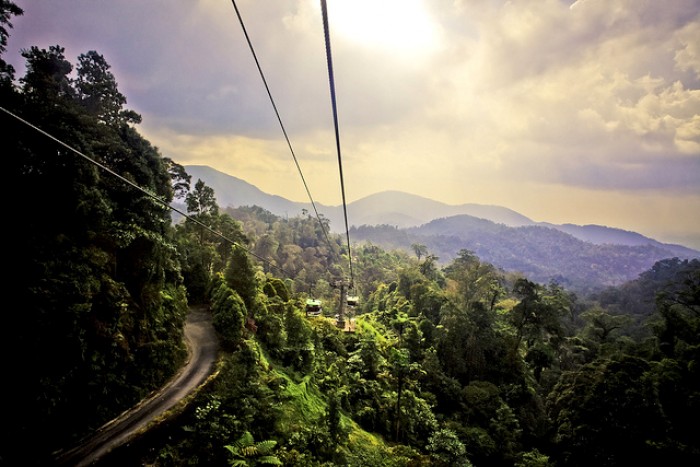 Image credit: Jay Zhang
And last but not least, one other way you can experience New Zealand-esque scenery in Malaysia is through its many islands. Perhentian, Langkawi, Pangkor, Sipadan…there's just no end to them!
At various parts of any of these islands, you will find jungles and crystal clear shorelines alike: scenery which so closely resemble the dynamic beaches and islands in New Zealand. On various islands, there are of course specific activities not to miss out on.
On Langkawi, for example, do take a ride in a helium-powered hot-air balloon in the SkyTour Park. Whereas when in Perhentian or Sipadan, you will never forgive yourself if you pass up the opportunity to scuba dive and swim among the many aquatic life there. (Sadly, I have no Lord of the Rings puns for sandy beaches. Sigh, life is sad)
The views on Perhentian Island are breathtaking to say the least
So too are the views from Langkawi!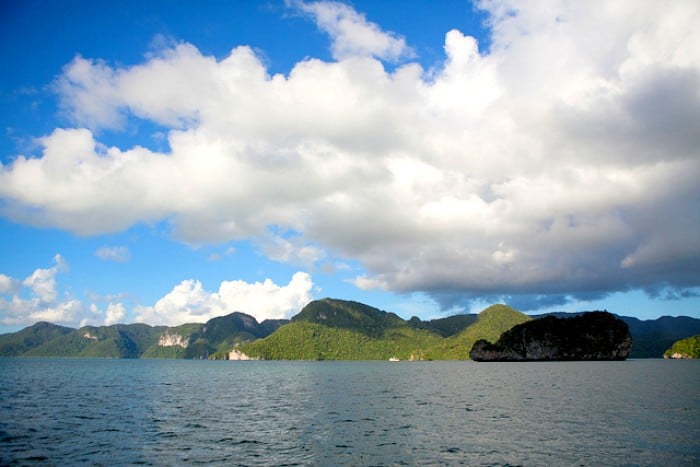 Image credit: Jacky Chong
And Sipadan Island must, of course, chip in as well
Image Credit: Azman Jumat
Aren't these places just amazing? Thank God I don't have to fly halfway across the world to get to see breathtaking sights like these anymore.
Also Read: Top 9 Otherworldly Stargazing Sites in Malaysia
So, with that being said, road trip to Malaysia soon, anyone?