Weekends are made for quick getaways and Johor Bahru has always been a perennial favourite amongst Singaporeans. Cheap and good food, an array of outlet stores, giant supermarkets and fantastic bargains lure Singaporeans who keep coming back for more. Planning a day trip but bored of the usual city centre precinct (yes, the overly-frequented City Square Mall)? Embark on a short trip to Kukup in Pontian, Johor instead!

Unbeknownst to many, Johor is Malaysia's third most populous state and comprises ten divisions. Johor Bahru is just ONE division and Kukup happens to be in Pontian, another division in Johor. Check out how you can cover the top sights and sounds of this sleepy fishing village all under 24 hours!
They say the early bird catches the worm! Start off your day early to dodge the terrible congestions at Woodlands Checkpoint. Tip: It would be ideal to leave Singapore between 6.30am to 7.00am especially on weekends to skip those lengthy jams. After crossing the Causeway, a 15-minute drive will take you to the little town of Bandar Baru Uda in Tampoi.
Enjoy a delicious breakfast at Bandar Baru Uda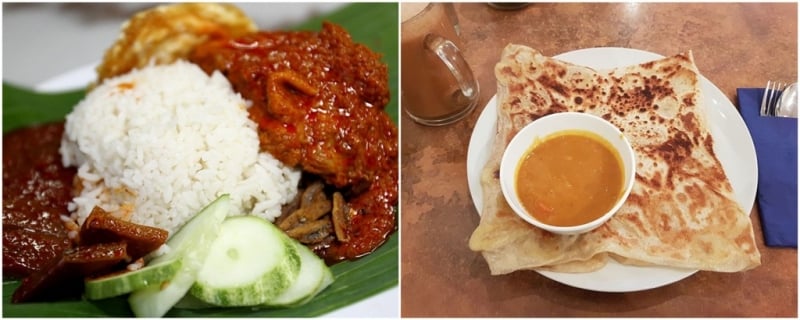 Your bellies must be growling by now and Medan Selera BBU is the perfect spot to refuel and dig into some local nosh. Situated just opposite Jamek Bandar Baru Uda Mosque, Medan Selera BBU offers a dizzying array of delectable local cuisine! Tuck into tasty lontong, nasi lemak, roti canai, mee siam and roti bom (prata infused with condensed milk and sugar). With the currency in your favour, your hearty breakfast will not exceed S$5 a person!
After satiating those hunger pangs, make your way directly to Kukup. The drive should ideally take about one hour (time for a quick nap) or slightly longer depending on traffic conditions. Take the Lebuhraya Hubungan Kedua Malaysia – Singapura and keep right onto Lebuhraya Pontian. You will then have to exit to Lebuhraya Skudai and get onto the J110 highway that will lead you straight to Kukup. Along the way, you will notice how the landscapes shift from urban cityscapes to the countryside. Large tracts of farmlands and plantations are ubiquitous too.
Spend the afternoon exploring Kukup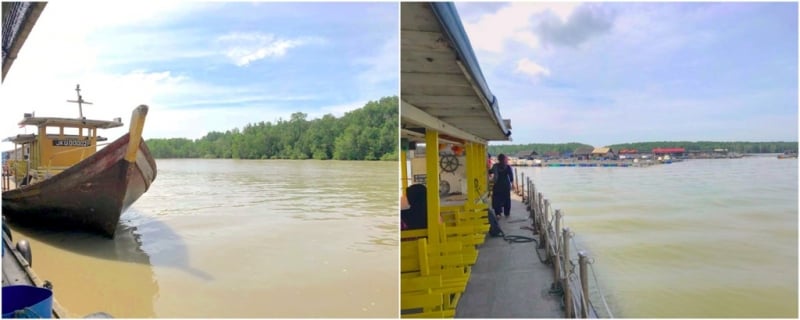 You should arrive in Kukup just before noon! What better way to discover more about this fishing village than on a traditional bumboat? For just 5RM a person, you can hop on board the boat at the pier just beside Kukup International Ferry Terminal. Circumnavigate around countless of kelongs that rear an assortment of fish plus other intriguing sea creatures and witness Kukup from a different perspective!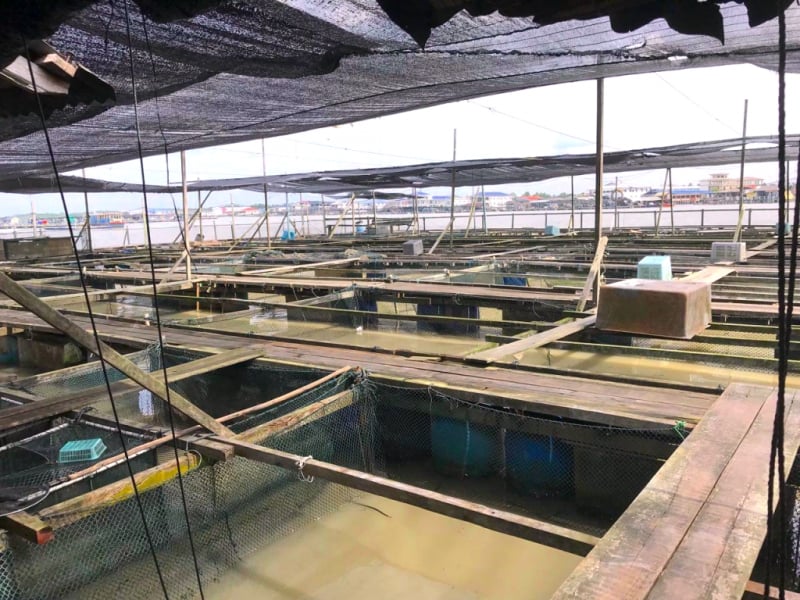 You can even make a quick stop at one of the kelongs and see for yourself how these fishes are bred. You will find unique species here such as the Archer fish, Pufferfish and even Horseshoe Crabs. The sections are compartmentalised using fishnets to separate the different breeds. They are eventually sold to local markets and some even exported to places such as Singapore, Hong Kong and Taiwan. This has proven to be a lucrative endeavour tracing back to the 1980s!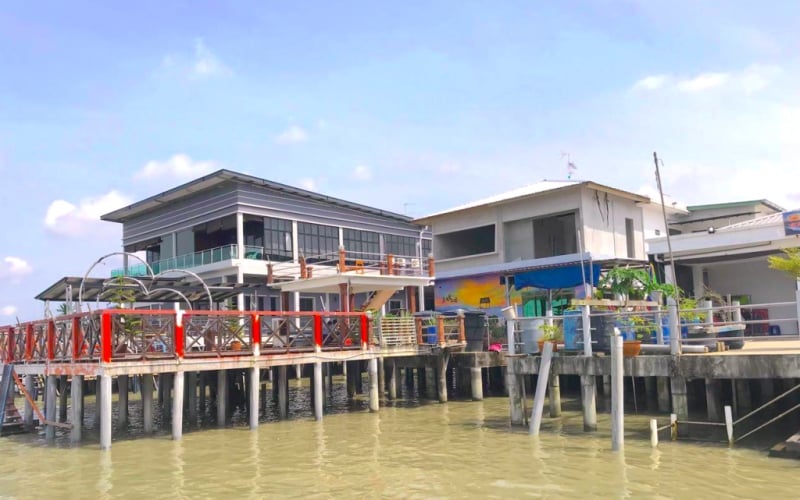 Continue your boat ride and pass by local homestays that are popular options for those who wish to spend the night here. These homestays are also built kelong style such that they stand over water. These accommodations are super wallet-friendly and at times, you even get the whole house to yourself if you are sharing with a large group.
Just across the cluster of kelongs, you will notice a verdant tropical forest known as Tanjung Piai National Park. Nature lovers, rejoice! This lush national park is also where you will find the "Southernmost Tip of Mainland Asia" landmark (makes for a picture-worthy spot!).
It is worth spending some time exploring the wealth of flora and fauna, especially since Malaysia's largest mangrove can be found here. The scenic coastal mangroves are best observed along the labyrinth of boardwalks around. This national park was gazetted back in 1997 to promote eco-tourism and provide research avenues for studies, making it worthy of a visit indeed. Tip: Head up the five-storey observatory tower where you can get a top-notch bird's eye view of Kukup!  
Indulge in a hearty seafood feast for lunch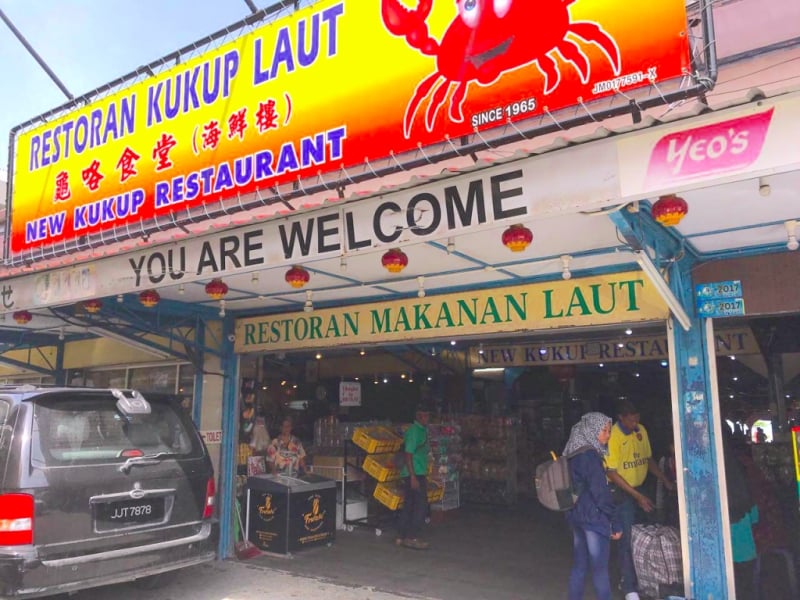 After all that kelong-hopping, you would probably want to know how good the seafood actually tastes. Choose from several seafood eateries and enjoy the freshest catch of the day all prepared according to the method of cooking you favour – steamed, Thai-style, sambal, black pepper. The scenic views from these kelong restaurants will complete your dining experience for sure! Tip: Be sure to confirm the prices of the seafood before you order to avoid being overcharged later.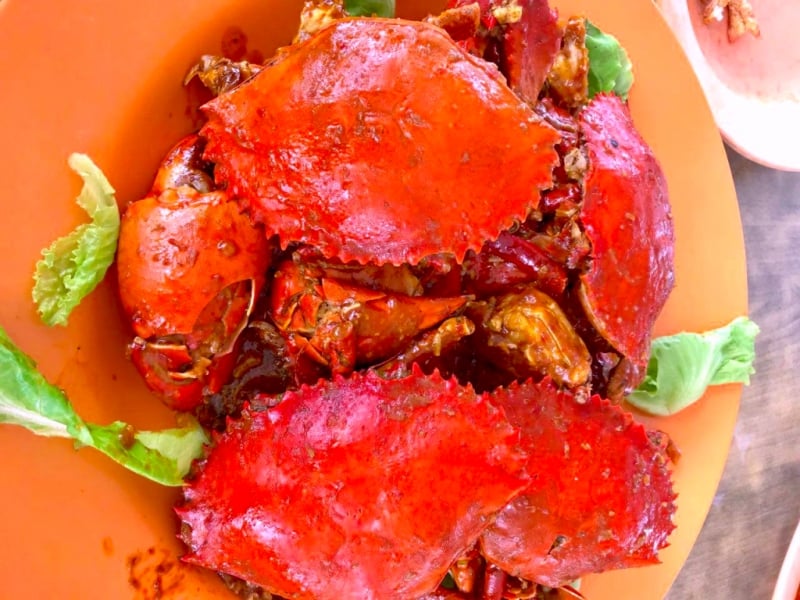 If you thought Singapore's chilli crab is authentic, the one in Kukup puts up a tough fight! The succulent meat of the Sri Lankan crabs are sweet and tender. Just look at the size of those claws! The seafood in Kukup deserves an honourable mention indeed.
Shop for local products and souvenirs to take home
After feasting to your heart's content, saunter around the string of shophouses. You will find some shops selling local snacks, confectionery and keropok (fish or prawn crackers). Another popular item to purchase here is salted fish, a Kukup specialty! These well-preserved fish can be purchased in bulk and cooked according to your preferences back home (curry sounds like a fantastic choice!). Tip: Aside from salted fish, you can also buy their local belacan (chilli paste) and cencalok (fermented shrimp paste).
Drive back to Johor Bahru with stops along the way
In the late afternoon, head back towards Johor Bahru town. En route, you can stop over and sample seasonal fruits such as durian, mangosteen as well as rambutan. These makeshift shops usually have a few tables laid out for you to savour the fruits there and then. Tip: Make sure you ask for the price before the fruit vendor cuts the fruit so that you are not charged exorbitantly!
When you finally arrive in Johor Bahru town after about an hour or so, you can decide (depending on your level of fatigue) if you wish to have one final round of shopping or head straight home. If you are game for more retail therapy, you could visit colossal shopping malls such as AEON Mall Tebrau City, Komtar JBCC or even check out the latest Paradigm Mall at Jalan Skudai. Take this time to have dinner too and purchase delicious loots from the renowned bakeries!
This sums up your day trip to Kukup in Pontian, Johor! The journey is indeed an interesting and fruitful one as you witness another side of Johor you might have never noticed. At the same time, you get to delight the inner foodie in you.