Oh China, looks like you've just outdone Japan this time for the Most Bizarre award!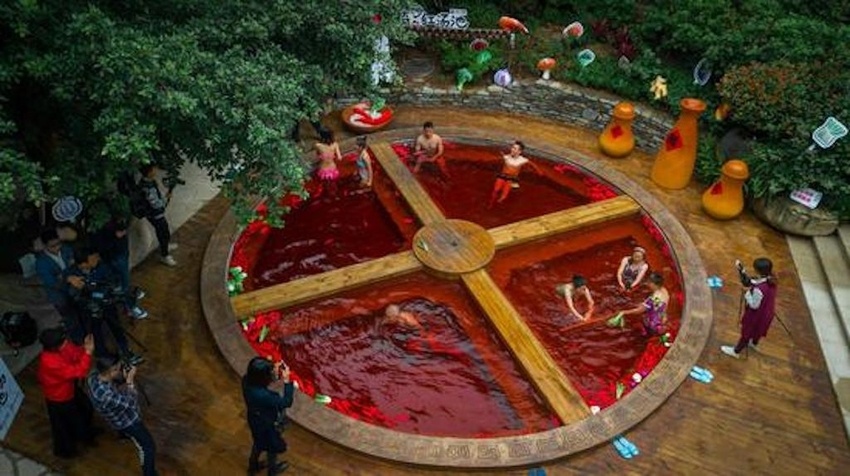 There's a new attraction that has just sprung up in China – a hot spring designed to look like a ma la hot pot. Found in Chong Qing, the undisputed hot pot capital of China, Rong Hui Hot Spring's location couldn't be any more appropriate!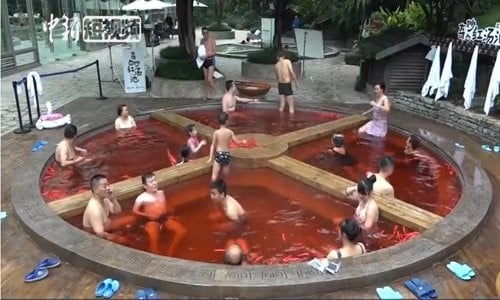 Luckily for the hot spring patrons, the fiery hue of the hot spring isn't from body-numbing spices (we know what ma la soup does to our lips and we certainly do not want to subject our ahem, delicate bits to it) but from a mix of medicinal herbs and flowers.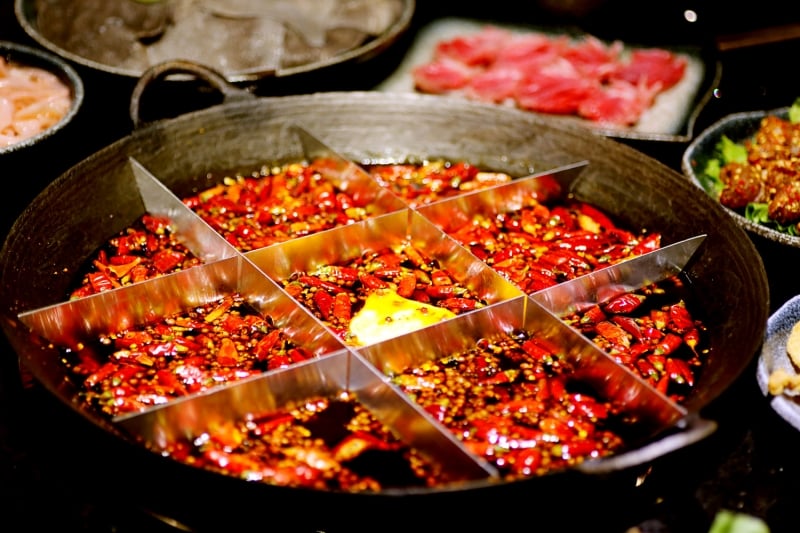 To make the unique attraction even more Instagram-worthy, there are also props such as plastic chilli peppers and vegetables, and giant condiment bottles, to complete the shot and to helpfully provide more context!