Macao is not only about egg tarts! It's got really exciting yearly festivals that you don't want to miss. After all, festivals make a city come alive! Here are 7 exhilarating events and festivals you definitely don't want to miss in Macao!
May: Feast of Buddha (Feast of the Bathing of Lord Buddha), Feast of the Drunken Dragon, Tam Kong Festival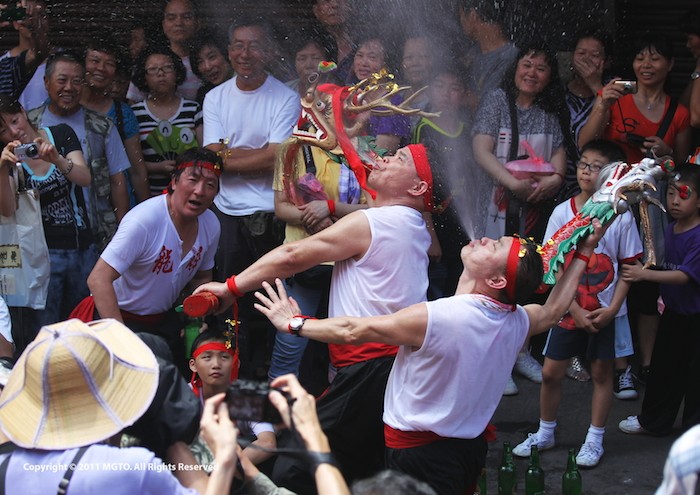 Image credit: Macao Government Tourism Office
When in Macao, do as the Macanese do! Every eighth day of the fourth moon, join the local fish traders as they dance their way through crowded markets and lanes. The festival commemorates the day where images of Buddha are ceremonially cleaned and purified in Buddhist Temples throughout the area. Watch as these men, often intoxicated, meander their way from Kwan Tai Temple (near Senado Square) whilst flourishing wooden dragon heads and tails. What a sight!
June: Dragon Boat Festival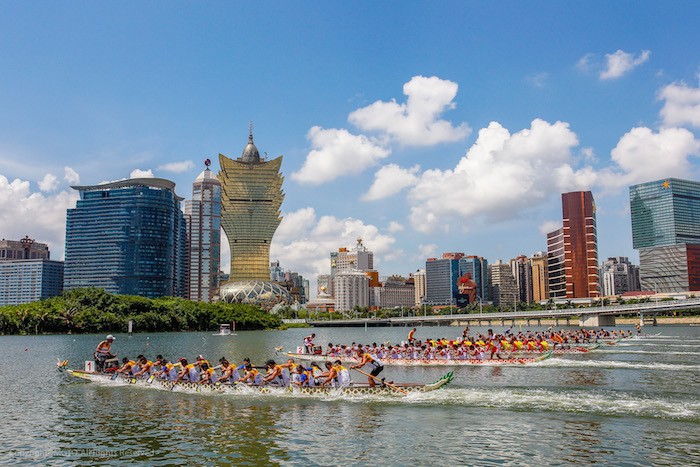 Image credit: Macao Government Tourism Office
The Macao Dragon Boat Festival culminates in an epic brawl between stamina and brawn as various boats battle it out for the top prize. The festival commemorates the heroic poet – Wat Yuen – who valiantly protested against corruption by drowning himself. Today, the races that take place on the Nam Van Lake stand as a true testament to Wat Yuen's heroic sacrifice. Be part of the electrifying atmosphere as the teams slog it out to the finishing line!
Also read: 15 Exciting Things to Do in Macau
June: Macao Lotus Flower Festival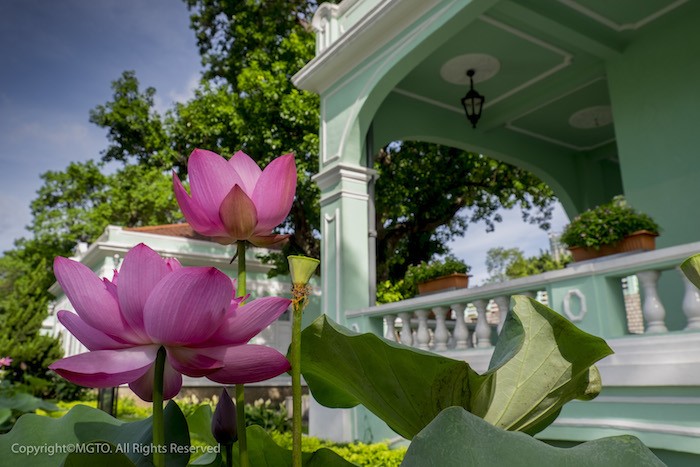 Image credit: Macao Government Tourism Office
Ah, the lotus – a perennial symbol of fortune and purity. Every year, the Macao Lotus Flower Festival showcases a particular lotus flower species, allowing the public to appreciate the beautiful blooms at places such as the Taipa Houses-Museum and the Suzhou-inspired Lou Lim leoc Garden. During the festival, some sort of lotus fever seems to take over the whole of Macao, with potted lotuses found in major parks, on many streets, as well as popular sightseeing spots around Macao. Local Chinese restaurants join in the fun as well, rolling out seasonal lotus-themed cuisine on their menus. If you happen to be spending your summer in Macao, you're guaranteed to have a lotus good time!
September – October: Macao International Fireworks Display Contest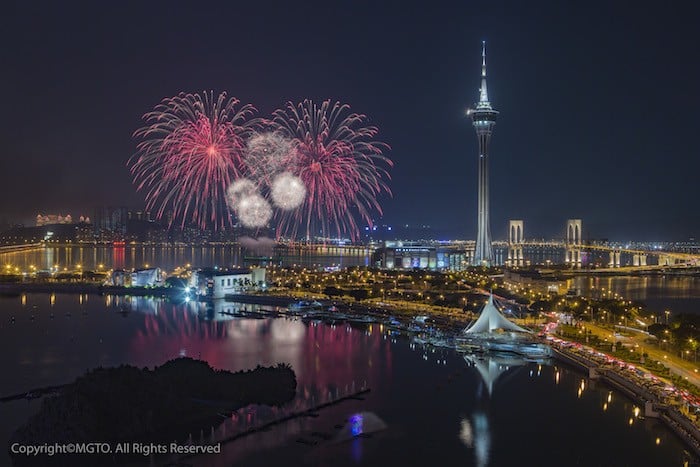 Image credit: Macao Government Tourism Office
Watch the skies of Macao light up every Saturday in September, on Mid-Autumn Festival, as well as on China's National Day (that falls on 1st October). The fireworks display is nothing short of stunning, and promises to be a marvellous show with a dynamic atmosphere. Many spectators descend upon Macao from all corners of the globe just to witness the spectacular sight – do remember to book your tickets early lest you miss out on all the fun!
November: Macao Grand Prix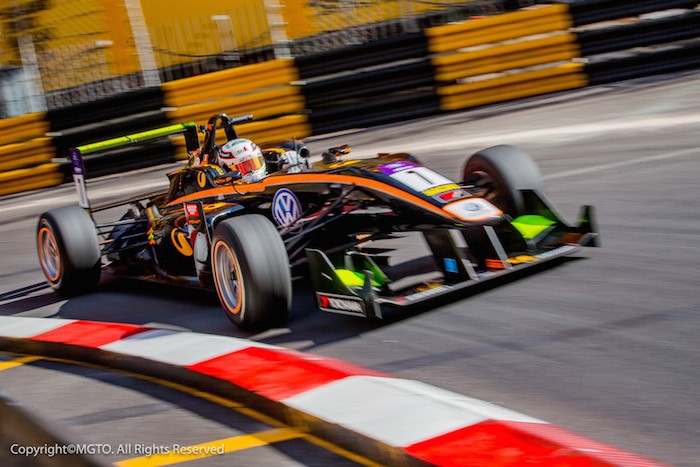 Image credit: Macao Government Tourism Office
The Macao Grand Prix is, indisputably, one of the biggest events to hit the shores of Macao. Held annually, the Grand Prix is the only street circuit racing event that welcomes hundreds of racing drivers and riders in competition. Drivers compete along the Guia Street Circuit, known to be one of the most challenging circuits in the world! Drivers have to navigate a series of fast straights and (extremely!) tight corners – no easy feat indeed! The 'Macao Formula 3 Grand Prix' was inaugurated in 1990, and has since earned itself a notable reputation in the motorsport world, attracting only the best young drivers from Europe and Japan. Winners of the Macao Grand Prix include Formula One drivers Michael Schumacher and Ayrton Senna – how's that for speed?
December: Macao International Marathon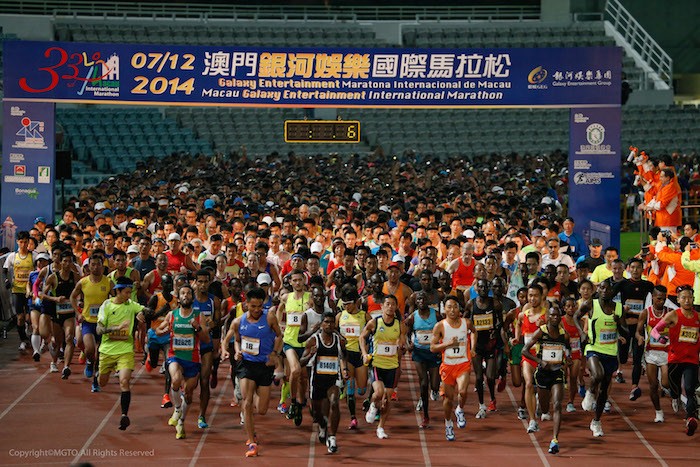 Image credit: Macao Government Tourism Office
The Macao International Marathon was the first international marathon to be held in the region back in 1981, and now annually attracts large numbers of local and international long distance runners. Runners can go all out with full-course marathons such as the Macao Peninsula, Taipa and Coloane, while amateurs can test their endurance with the Half-Marathon and Mini-Marathon in Taipa. Lace up your running shoes, it's going to be a race to remember!
December: Macao Light Festival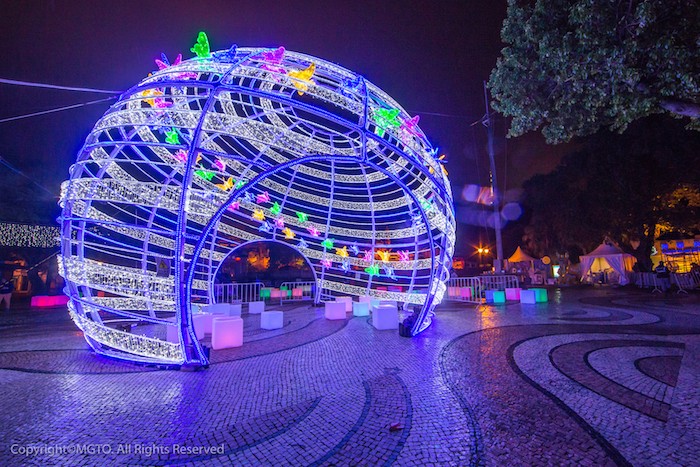 Image credit: Macao Government Tourism Office
Venture through a dazzling journey of lights that illuminate and transform some of Macao's most famous attractions into a mesmerising wonderland. Be bedazzled by alluring 3D-mapping shows, oh-so-romantic light installations, and entertaining interactive games! Feel the magic in the air with your loved ones, friends, and family. Enchanté!
Also read: 3-Day Macao Itinerary: Top Things to See and Do to Experience the Best of the City
So now you know, Macao has so much more to offer than just egg tarts! Be sure to plan your trip to coincide with any of these exciting events and festivals.
Start booking your trip to Macao now!
---
Brought to you by Macao Government Tourism Office.