To all those who visit Malaysia on an almost weekly basis, this is something you need to check out! Located just over three hours away from Singapore is Luna Lights Wonderland in Seremban, which is happening from now till 24 Sep 2023. 
Luna Lights Wonderland holds a record in the Malaysia Book of Records as the largest lighting event in a park, with over 850,000 LED lights and five immersive themed zones. As this festival makes its triumphant return since its last in 2020, it is certainly here to impress! Read on for the full details and what to expect this year.
Also read: 12 Dreamy Treehouses in Malaysia You Can Book on Airbnb
All you need to know about Luna Lights Wonderland 2023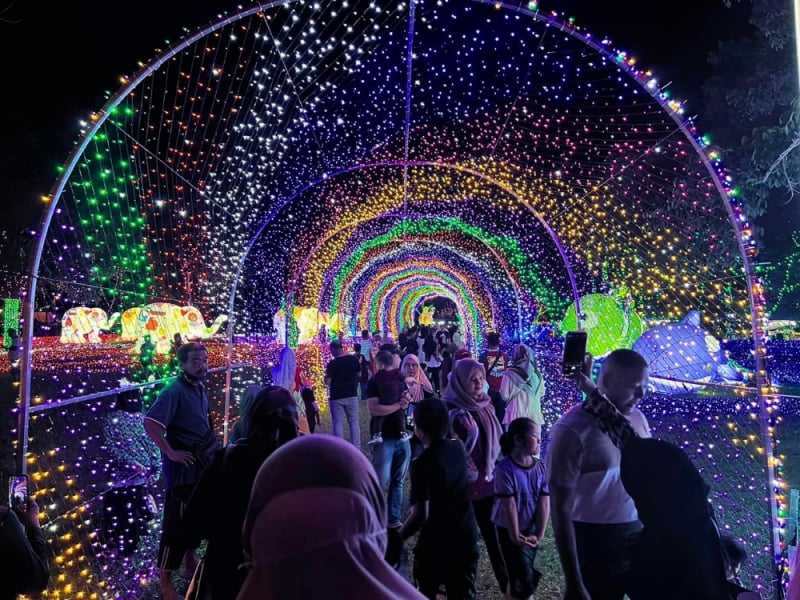 Serving as the venue for Luna Lights Wonderland 2023 is Taman Tasik Seremban. After the sun sets, this park and recreational centre is illuminated from 7pm to 12am daily. From small walkways and tunnels to sprawling grass fields, every corner truly feels like a vibrantly lit Insta-worthy photo spot! So, put on your Sunday best and bring along your camera for some insanely magical shots. 
Tickets to the festival are priced at RM15 (~$S4.30 ) for adults and RM8 (~$S2.33) for children aged 12 and below, making it an affordable, yet fun thing to do when you're in Malaysia. 
Also read: 12 Best Places to Take Short Trips From Singapore
What to expect during your visit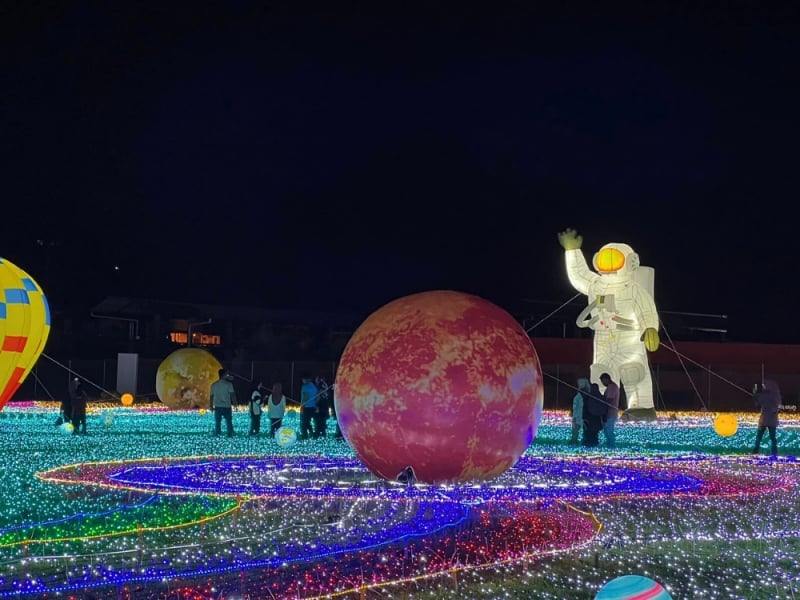 Admire the captivating light displays of the five themed zones: Space, Aquatic, Animal, Forest, and Romance. Don't miss out on getting some shots with the giant moon and vibrant inflatable planets of the Space Zone; they're known as one of the carnival's most beautiful displays!
Moreover, children will absolutely love the adorable, inflatable animals in the animal zone, whilst Star Wars fans will squeal at the inflatable BB-8 R2-D2 display and Star Wars Tunnel. Visiting the festival is also a great romantic date idea, from the charming picnic area to the aptly named Tunnel of Love attraction. All in all, Luna Lights Wonderland is certainly a terrific place to bring your families, friends, and partners to!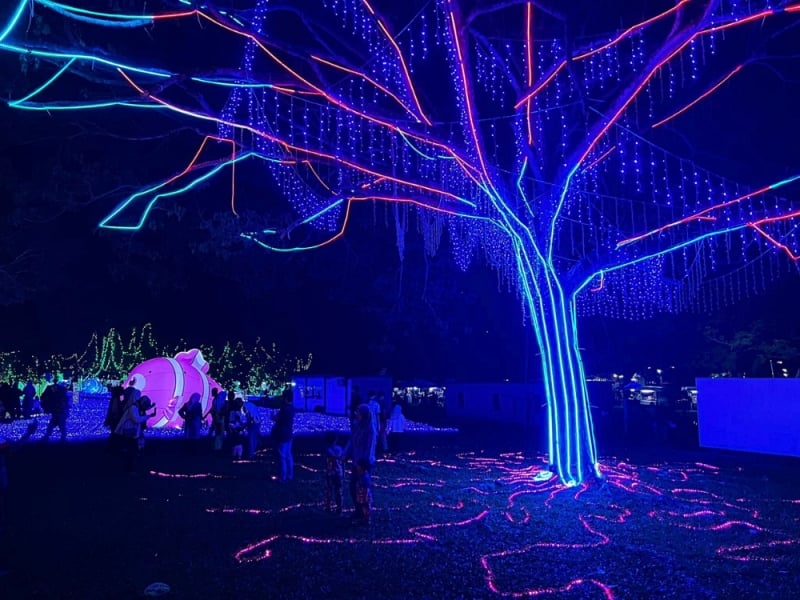 Remember to grab a shot with the Luna Mascot to commemorate your visit as well. Standing at a whopping 11 metres, you definitely won't miss it when you're there. But what's even more amazing is the 18-metre-tall Tree of Life exhibit, which is completely covered in vibrant LED lights.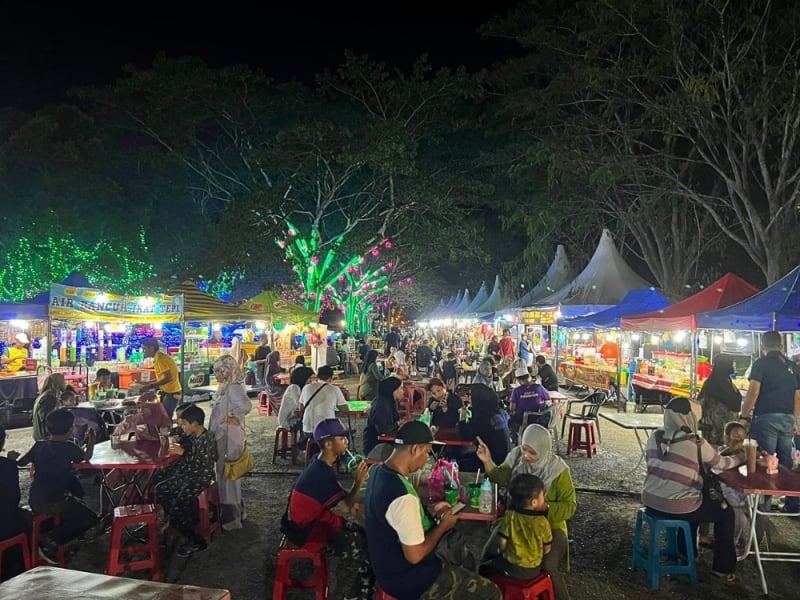 Feeling a little hungry after all that walking? Luna Lights Wonderland has got you covered! Just head over to the food stalls for some refreshing drinks and satisfying local food. They're been strategically placed all around the festival grounds, so you'll never go hungry! 
There are photo booths around the area as well. So, why not drop by one of them to get some photos for keepsakes?
Address: 30, Jalan Keliling, Seremban, Seremban, Negeri Sembilan, Malaysia 70100
Also read: Hiking in Malaysia: 14 Trails With the Most Picturesque Views
As part of its 10-state tour, Luna Lights Wonderland 2023 will only be in Seremban for a limited period before moving on to another state. So, hurry up while it's still open! If you're looking for a fun, exciting and beautiful activity to do over the weekend, why not drive up to Seremban for an evening of dazzling lights? 
---
All images are credited to Luna Lights Wonderland Malaysia | Official Facebook Page.