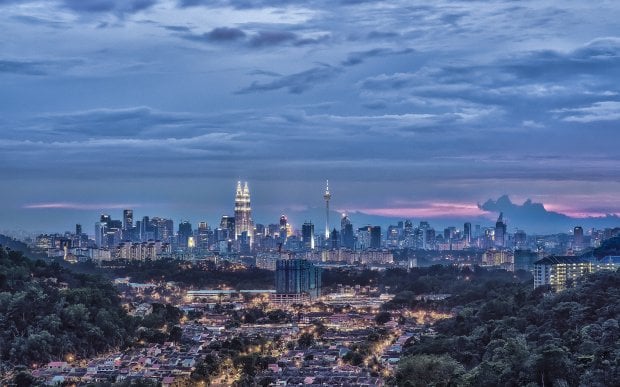 Image Credits: Sam Gao
A trip to Malaysia's largest city Kuala Lumpur is not complete without some bargain-hunting or splurging, for it is one of the best shopping cities in the world. A shopping haven for tourists and locals alike, Kuala Lumpur's shopping scene which runs the gamut of glitzy malls, ubiquitous departmental stores and thrifty market stalls promises something for everyone.
There is no better time to indulge in retail therapy in Kuala Lumpur than during the much-anticipated 1Malaysia Year End Sale. From November 15, 2014 to January 4, 2015, hundreds of malls nationwide unite in pledging shopping promotions and holding exciting events to draw shoppers. This is a huge shopping event that will promise a "bang" to wrap up the year – a bang for your buck, that is.
If you're planning to catch the 1Malaysia Year-End Sale, there is probably no better place to go than Kuala Lumpur. Take a road trip or fly over – here's a shopping guide to cater to all variety of pockets!
The Hip And Trendy Bargain Hunters
Berjaya Times Square

Image Credits: Sarah Ackerman
1, Jalan Imbi, 55100, Wilayah Persekutuan Kuala Lumpur
This 48-storey skyscraper is the only building in Kuala Lumpur that houses a hotel, condominium, shopping centre and entertainment venues all packed in one. A whopping 1000 retail shops reside in Berjaya Times Square mall, offering a wide spectrum of goods including fashion apparels, electronics, books, home furnishings and more. Whatever you need, chances are, Berjaya Times Square has it.
It is often brimming with people who are lured in by Cosmo's World Theme Park, Malaysia's first and largest indoor theme park that stretches across the 5th to 7th storey. There is even a roller coaster tucked within it. This massive building, the biggest in Malaysia, is a one-stop destination for an all-day shopping, dining and entertainment.
Sungei Wang Plaza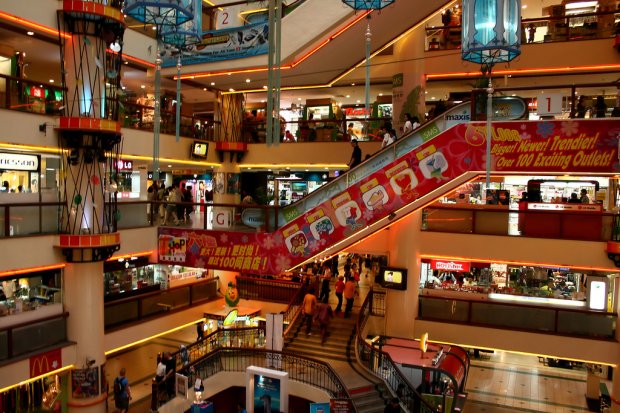 Image Credits: Phalinn Ooi
Jalan Bukit Bintang, 55100 Kuala Lumpur

Sungei Wang Plaza is a treasure trove, well known among the locals for its range of specialty shops along labyrinthine narrow alleys within the mall. Part of the shopping experience in Sungei Wang Plaza is scouring the floors, and jostling with other shoppers while in search of what you need (or want). For bargain hunters, Sungei Wang Plaza is an exciting paradise where the best buy for the day could be just round the next corner.
1 Utama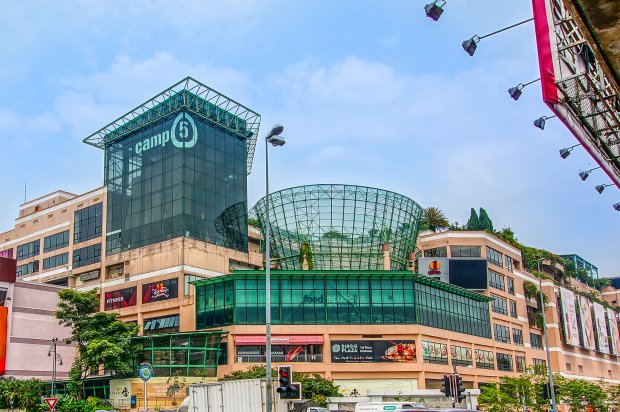 Image Credits: Megat Putra
No 1 Lebuh Bandar Utama, Damansara, Petaling Jaya, 47800, Petaling Jaya, Selangor
This list is not complete without mentioning the largest shopping mall in Malaysia (and also the fifth largest in the world), 1 Utama. Though located slightly out of the Kuala Lumpur's city centre in Petaling Jaya, its sheer size calls for a visit, especially during the 1Malaysia Year End Sale when there is bound to be fantastic bargains. Aside from the 650 shops to explore, this mall features two big cinemas, a bowling arena and an indoor rock climbing area. To get there, visitors can take the train to Kelana Jaya LRT station and then hop on the taxi for a short 10-minutes ride. Alternatively, they can take Rapid KL Bus No. U82 from KL Sentral.
The Curve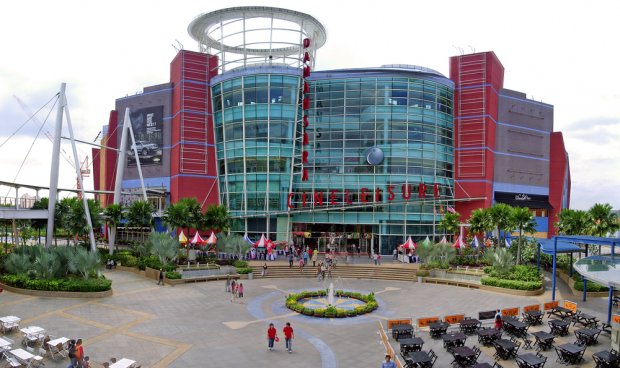 Image Credits: teddy-rised
6, Jalan PJU 7/3, Mutiara Damansara, 47800 Petaling Jaya, Selangor
Also located in Petaling Jaya, The Curve is a great shopping destination, especially on the weekends when the outdoor area transforms to accommodate a buzzing flea market known as "The Street". The Curve itself has clothing shores, well-established bookstores like Borders and MPH, and also a cineplex that screens international films. A bonus point is the family-friendly feature of the mall, with baby care rooms, strollers provided at the concierge and a play area found at the children's section on the first floor.
For Gadget Hunters and Technology Geeks
Low Yat Plaza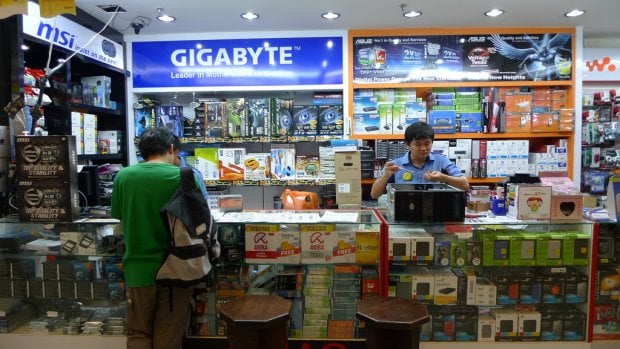 Image Credits: Yi Shiang
7, Jalan Bukit Bintang, Wilayah Persekutuan Kuala Lumpur

Low Yat Plaza is the place to head to if you're looking to bag home some gadgets; it is Kuala Lumpur's version of Singapore's Sim Lim Square. The variety available is just as you'd expect: cameras, laptop, tablets and electronic accessories of all models and make to meet the needs of the tech-noobs and tech-savvy. Quick tip: ensure that you comb through all six floors, compare prices and negotiate for the best deal before settling on your purchase.
The Swanky And Lavish
Pavilion KL Shopping Mall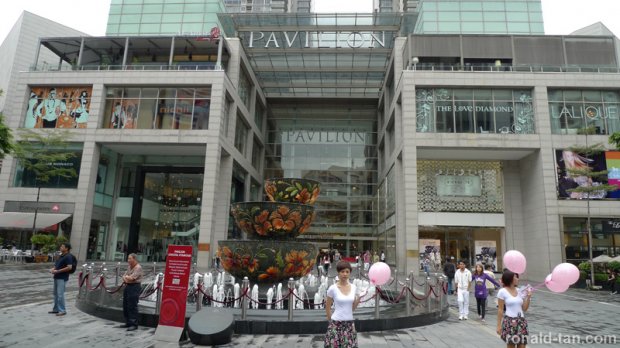 Image Credits: Ronald Tan
168, Jalan Bukit Bintang, 55100 Kuala Lumpur
Located at the heart of the famous Bukit Bintang district, Pavilion Mall first opened its doors to the public in 2007. Since then, this mall has made its way to the top of the list as a prime choice for fashionistas in Bukit Bintang. The 450 shops in this mega complex falls from from mid-range to luxury, and Pavilion Mall is a must-go for shoppers looking to get their hands on branded goods. Ladies seeking some pampering can head up to the 7th floor, where most of the shops are dedicated to services for females, including nail and beauty stores, as well as spas.
Suria KLCC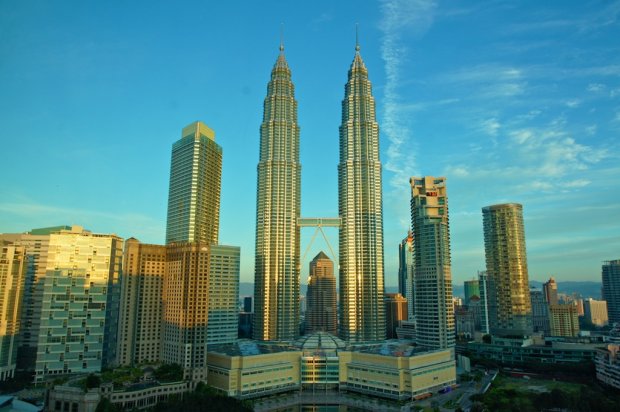 Image Credits: Uwe Schwarzbach
Lot No. 241, Suria KLCC, Kuala Lumpur City Centre, 50088 Kuala Lumpur
Suria KLCC, located at the doorstep of the KLCC Park and at the foot of the famous Petronas Twin Tower, is a luxurious mall always teeming with people. Suria KLCC houses over 320 largely high-end stores, as well as other attractions such as Aquaria KLCC, Petronas Art Gallery and even a science discovery centre! When you're in need of a shopping break in this huge retail asset, away from all the international brands, head on to the Suria KLCC skybridge which connects the two Petronas tower; you'll be rewarded with a breathtaking view from high above.
Starhill Gallery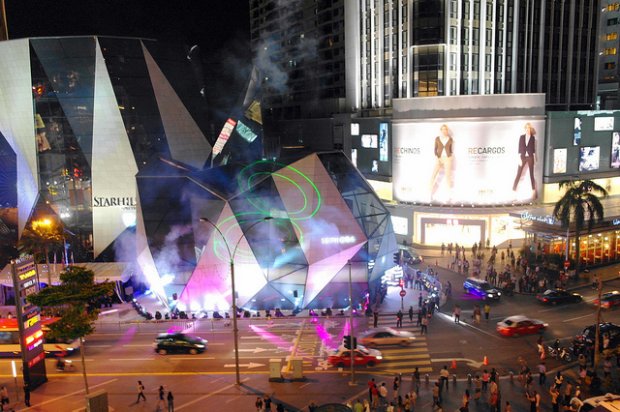 Image Credits: Malaysiaholidaytravel.com
181, Jalan Bukit Bintang, 55100 Kuala Lumpur
Starhill Gallery is the icon of luxury in Kuala Lumpur. It is an opulent shopping mall catered to the wealthy, and a window-shopping destination for the aspiring masses.
Its distinctive glass facade and marble floors makes shopping feel like a decadent, red carpet experience. This seven-floor glitzy mall houses over a hundred of the world's renowned premier retailers, 50,000 square feet of spa and relaxation outlets as well as an array of award-winning restaurants that is far from the average eatery.
Now that you know where to make a beeline for, set aside some time to go to Kuala Lumpur to catch the 1Malaysia Year End Sale!