You've probably heard all about the wonders of Korean street food, but once you've had your fill of kimbaps and tteokbokki, do you know what to look for in order to satisfy your sweet tooth? To help you on that quest, here are some of the most delicious desserts straight from the busy streets of Korea.
1. Bungeoppang
Bungeoppang is a hearty fish-shaped delicacy which is favourite among Koreans during fall and winter months. The original version is stuffed with sweet red bean paste, while the more decadent one is filled with custard. When you feel like having a fix to combat the cold, you can get a pack of two or three on pretty much every street corner.
2. The upgraded version of Bungeoppang
If you still find yourself itching for bungeoppang during sticky summer months, you are in luck – the classic Korean sweet has also been adapted for hot weather! Instead of warm red bean paste, the summer variant of bungeoppang is filled with frozen yoghurt or ice cream. Once topped with chocolate syrup and a glazed cherry, it becomes the perfect summer dessert.
3. Hotteok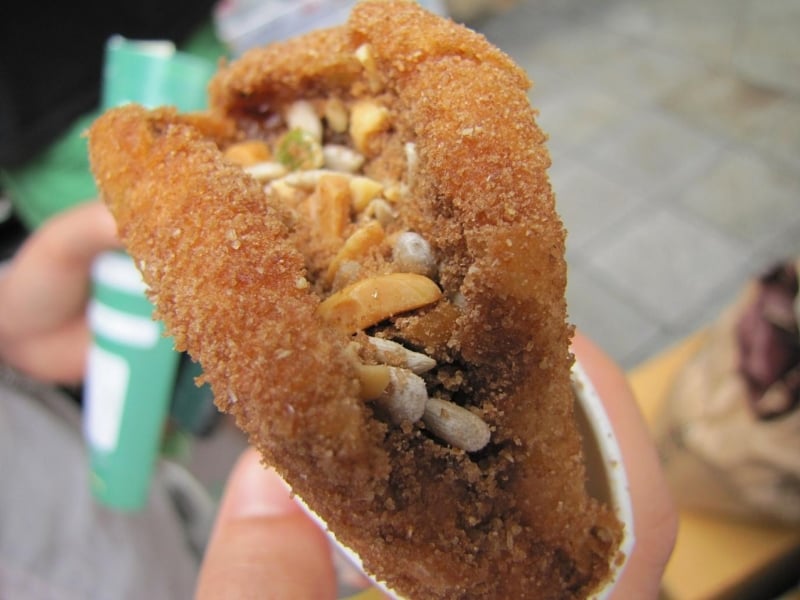 Nothing says winter in Korea like the alluring smell of hotteok. This sizzling street snack can best be described as a thick pancake filled with a lush mixture of honey, brown sugar, cinnamon and various types of seeds. It's the ideal thing to buy when you want to feel warm and fuzzy inside in zero-degree weather.
4. Waffles
This soft dessert usually associated with Belgium has in fact been enjoyed in Korea for decades – even the last king of Joseon Dynasty couldn't hide his love of waffles! Walking the streets, you will find them in many different variations and with all sorts of delicious fillings; the ice cream ones seem to be especially popular during the scorching summer months.
5. Manju
These bite-sized treats can be found in most subway stations in Korea, which is great if you need a boost of sugar while on the go. Manju is made with super-soft dough and different types of stuffing – among the most popular ones are red bean, white bean, chestnut and custard.
6. Strawberry Omelet Bread
These sugary mini-omelets with strawberries on top have been all the rage in Korea these days. And for good reason too: they are tasty, fluffy and incredibly addictive. You can usually get them in packs of 24, so it would be best to find someone (or several people) to share them with!
7. Patbingsu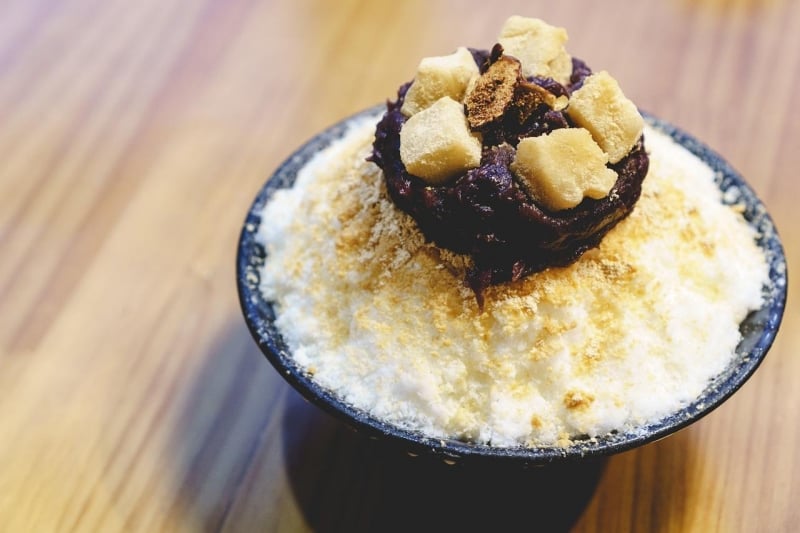 When the humidity of Korean summers become unbearable, patbingsu is a legitimate life-saver. This shaved ice dessert is incredibly delicious and instantly refreshing. Upmarket coffee shops offer extravagant toppings like green tea ice cream, pistachio and tropical fruit. However, the best way to get acquainted with patbingsu is to try it from one of the mom-and-pop shops that will present you with this deliciousness in its original form – shaved ice, milk and some red beans on top.
Bon appétit!