Can I be honest?
I didn't enjoy Kerala as much as I should have.
For all its sleepy backwaters and colonial history and gentle pace of life, for some reason, I couldn't quite… get it. People speak of this state as 'God's Own Country'; but I fumbled for days trying to make sense of its grit. Chennai had, in prior years, charmed me. Mumbai further hypnotised. And then hearing what we typically hear of Kerala, I came here expecting a certain rustic loveliness that would take over the baton and soar – but it missed, and it missed terribly.
And it makes me guilty to no end. There is a reason why this is 'God's Own Country' – this claim isn't just a slogan of arrogance or a branding mistake. It is, after all, a land blessed with the kind of history and eclectic diversity that most countries would give an arm for; and the phrase 'God's Own Country' alludes to the stunning natural beauty for which Kerala is highly renowned. The thing is, this natural beauty is accessible only to those willing to tread the inaccessible. Beauty in Kerala isn't something that is laid in plain sight for you to adore, but rather, something you almost have to work for.
And in retrospect, it was simply a gross oversight on my part – it must have been. I traded inconvenience for an easy, smooth, but awfully boring time; and I completely missed the Malabar Coast beaches, backwater canals, and glorious hillside tea plantations – many of which aren't destinations just sitting around in the vicinity of Kochi waiting for you to explore.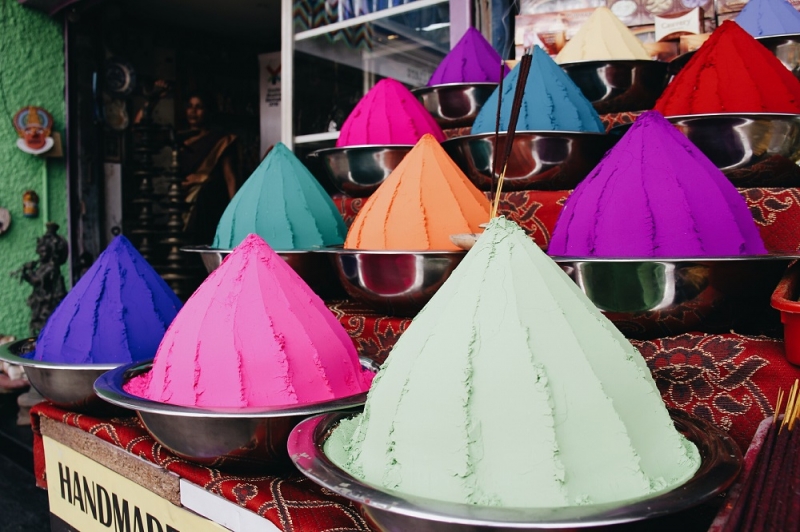 I spent a good six days in Kerala – which, by any standards, should be fair enough time to get a solid grasp of the state and declare it gold. Instead, I arrived straight out of a family wedding in Chennai (and I hope you understand how Indian weddings go); and was armed with an immeasurable amount of fatigue and a stubborn refusal to travel out of a 50km radius from Ernakulam/Kochi – for which my negligence was fully returned in kind. For six full days, I was mercilessly treated to a lackadaisical array of attractions, markets, and food that didn't quite hit the spot. And eight months on, I sit here, mourning the regret of all the experiences that I'd missed.
If you find yourself wanting to drop by Kerala soon – or if you are already on your way there; don't miss it all like I did. Malls and museums are great but let's face it, after a while, they get mundane. For the full Keralan deal, spread yourself across to these experiences instead.
1. Wash away your sins at Varkala Beach
The last thing you think you'll find in Kerala is a dramatic beachscape, and yet, it is what you'll find. Blue skies, coconut palms, lapping waters, and the cool sea breeze; Varkala Beach is a sandy sliver of Eden basking in splendid isolation just 50km from Trivandrum International Airport, and is believed to wash away the sins of the swimmer. While that remains unproven, what is certain is that it is one of the most picturesque beaches in the country; and is a perfect sleepy repose against the hustle and bustle of Kerala's city streets.
Varkala Beach definitely isn't within your arm's reach if you're setting out from Kochi, which most travellers generally do. By rail, which will be your most convenient option, it is a 4hr ride away. But coming from a person filled with regret, this looks exactly like the kind of place that would have changed my mind about Kerala. Take this one on. Hop on the 4hr train ride and drop at Varkala Railway Station. Once there, the beach lays just 5km away and will cost you only about Rs50/way (SGD1).
2. Treat yourself to an authentic Ayurveda massage
Beaches are to Bali what Ayurveda is to Kerala. This 3000-year-old masterpiece massage therapy hails from none other than God's Own Country itself and is carried out simultaneously by two therapists using medicated herbal oils. Needless to say, Kerala ranks as the top Ayurveda destination in the entire world; and tracing this massage back to its original roots means you'll be getting your massage as authentic as they come.
There are plenty of quality Ayurveda retreats littered on the outskirts of Kerala – so many that you'll be spoilt for choice before your therapeutic journey even begins. The best ones are usually at least two to three hours from the capital, but if you're planning to stay overnight or two, it's definitely well worth the detour. Think Yoga pavilions, landscaped gardens, terraces facing a clear sky, spas – and a dream holiday you'll never want to wake up from.
3. Explore the quirky streets of Jew Town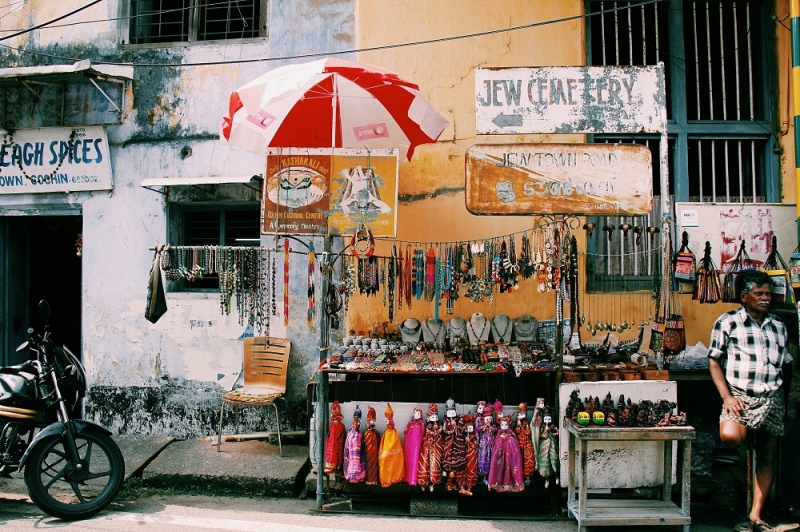 Jew Town is not, as what its name may suggest, a derogatory term for slagging off a Jewish-majority area. Rather, it is a maze of pretty trinket-lined streets in the touristy Mattancherry neighbourhood, home to India's oldest functioning synagogue. If you are surprised at the existence of a synagogue in the heart of Kerala's capital, you'd probably be confounded to learn there are actually six more others – Kerala was, in fact, the cradle of the Jewish community back in the 11th century.
Today, there are but 26 Jews left in the state; but much of the community's presence is still felt in the architecture of Jew Town's beautifully antiquated shophouses – some of which have been around since the 17th century. It is not uncommon to see the Star of David Symbol at the top of front doors or incorporated into the ironwork of window grills. A quaint little Jewish curio shop run by Sarah Cohen, the oldest living Jewish in the state today, still stands just a few doors down from the Synagogue.
Although little of any Jewish culture remains other than that, the Jew Town remains a most curious sight to behold, with spice markets and shops hawking some of the most mind-boggling curios that lend its own eclectic feel to the place. If you are lucky, you'll even be able to snag some authentic belongings (now considered antiques) left behind by the Jews who used to occupy residence there.
Lucky for you and me, this is in Kochi; and requires minimal transport to reach.
4. Wander the cobbled paths of Fort Kochi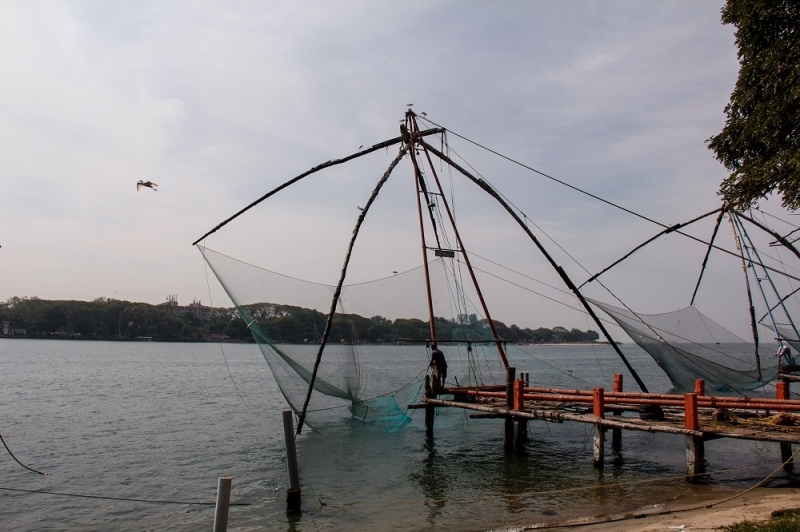 Fort Kochi is, perhaps, Kerala's answer to Chennai's Pondicherry: quirky, antiquated, and distinctly… European.
While Pondicherry takes one back in time to sample an age where the colonial French reigned, Fort Kochi is more reminiscent of Portuguese and British influences, a sentiment that is primarily manifested in its architecture and heritage homes. Hints of the past are everywhere, from its historic churches and Indo-European structures to its cobbled walkways, charming exposed brickwork, and eccentric street names.
To get a good sense of this area, take it on by foot. Fort Kochi is saturated in history, and sampling its rich tapestry of cultural flavours requires true time and thought. Things to look out for include the Old Harbour Hotel, the Santa Cruz Cathedral Basilica, and the Chinese Fishing Nets by the coast. There is also, strangely, a strong arts and cafe culture here, so hipsters take note. The Kochi Muziris Biennale is a must-attend event held every other year between December and March; and even if it doesn't coincide with your dates, gems like Kashi Art Cafe, Pepper House Cafe, and Teapot Cafe will well fulfil your inner art spirit.
5. Hop on board a train for a short (but great) escape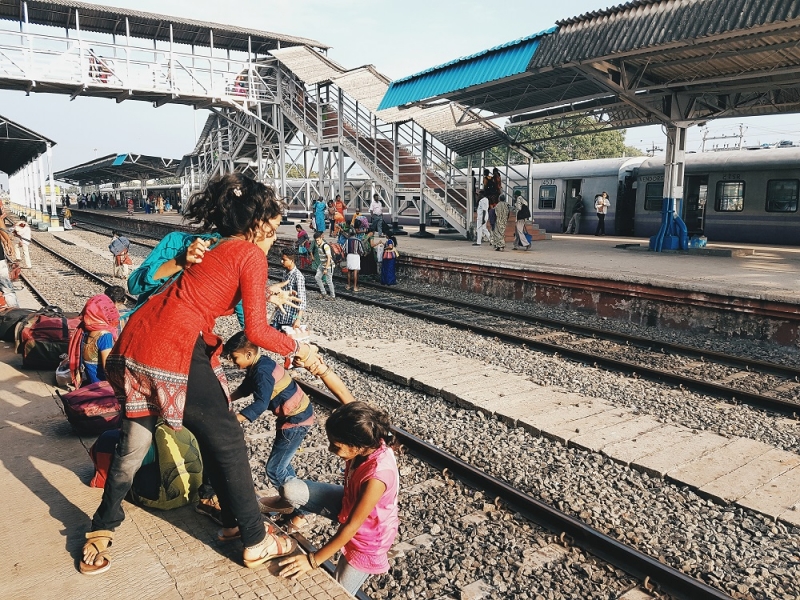 If The Darjeeling Limited from 2007 has filled your head with romanticised ideals about travelling across India on a train for spiritual self-discovery… then this is one train ride you want to take.
There is little that measures up to travelling by train when you're in India, an experience that engenders wonder, anxiety, and heady exhilaration in equal measure. Meandering through Ernakulam to Trivandrum will give you the full scope of the real Keralan life, and delivers all the snippets you need to wrap up your Keralan pictorial. Watch out for scenes of lush green fields, clusters of rudimentary dwellings, and suss out glimpses of everyday living of the locals – all from the comforts of your train seat.
While it may not be as charmingly kitschy as Owen Wilson and his movie brothers might have led you to believe, it is still as magical all the same.
6. Live out the African dream at Periyar Wildlife Sanctuary
It's quite possible (and entirely forgivable) if you've been to Kerala before but missed out on this altogether. The Periyar Wildlife Sanctuary ranks so low on the accessibility scale that most people brush it off even if the name does come up during research. Kochi sits a whopping 190km away; and even the closest train station at Kottayam leaves you with 114km more to go, with prepaid taxis being your only option once you're there.
Located in the Western Ghats, Periyar is an extremely immersive forest experience and a serious world of its own. It's most famous for its Tiger and Elephant Reserves, but there are tons more waiting to be discovered. If you do decide to take the mad drive there, look out for macaques, dholes (a rather adorable kind of wild dog that uncannily similar to foxes), hornbills, deer, and a whole bunch more. It's almost like being in an African game reserve – just for a lot less.
Treks, guided tours and forest visits are effortless to plan once you're there.  Do the 3-4hr Clouds Walk, which takes you to various vantage points that allow 360-degree views of the grasslands; or even Bamboo Rafting, which is exactly like it sounds and takes you down its canals through some of the most verdant areas of the Sanctuary. If you're up for it, you may even sign up for Jungle Camp, or night patrolling with the guards – the latter is most thrilling of all as you will be trekking through the Reserve where tigers roam.
7. Sleep out in a treehouse
For the weary traveller, Kerala's rustic treehouse experience is a must. Thankfully, here, this isn't as uncommon and novel as one may be inclined to believe; and it won't be difficult to locate something to your fancy as long as you're willing to make the travel off the beaten track. Munnar, Thekkady, Wayanad & Athirappilly are star destinations for this experience. Depending on how much you are willing to do without, you'll find everything from the most basic bamboo treehouses to cushy treehouse resorts that come with air conditioning, bathroom, TV, and wifi.
Of course, keep in mind that the more facilities you expect, the more authenticity you'll lose. In Wayanad, there is a treehouse that utilises sacks of water as a counterweight to work their elevator. It takes around 15 minutes for the water to fill up, and then you are escorted to a basket (that is your elevator) where the staff pulls you up until you reach the top. Now, this is definitely not something you'll be able to ever experience if you've got a 5-star state of mind.
Across the board though, expect to be surrounded by huge canopies of trees and thick green foliage with beautiful walking trails and tons of nature activities to take on – these are exquisite jungle hideaways well nuzzled in the midst of lush rainforests, and it won't take long before you start willingly shedding all want for urban living – social media included.
8. Delve into the Keralan backwaters – properly
There are a thousand and one different kinds of backwaters tour options in Kerala that will leave you dizzy (and possibly even misled). Just remember, the only ones worth going on are the considerably pricier options that involve a houseboat and an overnight stay. A voyage along the backwaters in a traditional thatched boat is one of the quintessential Keralan experiences; and these days, these boats even come equipped with all the comforts of a good hotel stay including furnished bedrooms, modern toilets, cosy living rooms, a kitchen, and even a balcony for angling.
Backwaters cruises in Kerala are not something that will be worth your penny if you're settling for the cheaper, less time-intensive 2-3hr day trip that shows you practically nothing and takes you practically nowhere. These tours are available a dozen too plenty, and it is easy to believe that these are the backwaters cruise that everyone has been talking about. It isn't.
The best houseboat cruises leave out of Alleppey (also known as Alappuzha); which is about an hour and a half out of Kochi. They range anywhere between SGD150 and SGD400 depending your required level of comfort and will most likely cover all meals for the entire duration. Pricey as it comes, this is the one experience you cannot leave Kerala without.
9. Eat your way through Kerala
And now, for the most serious advice that I'll be dishing in the entire article: even if you decide not to do any of the above, do yourself (and Kerala) some justice and do this. Eat.
Breakfast is a palatial affair in Kerala: do not be surprised that most of their must-eats are things best consumed in the morning. Appam, Idiyappam, Dosa, and Puttu are prime examples, just to name a few; and they warrant couplings with signature Keralan favourites such as Ishtu, Kadala Curry, or the legendary Keralan Prawn Curry. Also, do not miss out on Nadan Kozhi Varthatu, a spicy chicken fry served up on a banana leaf, and Malabar Briyani, which stands out from its cousins because it doesn't use traditional basmati rice and boasts a different blend of spices that are unique to Kerala.
Lest you think you can do without just because these are all stuff you can also get at home or in various other parts of India, you'll be sorry to know that, like Ayurveda, Kerala is where it all began for these dishes – which means the best is here and nowhere else.
Enjoy Kerala. I know I should have.