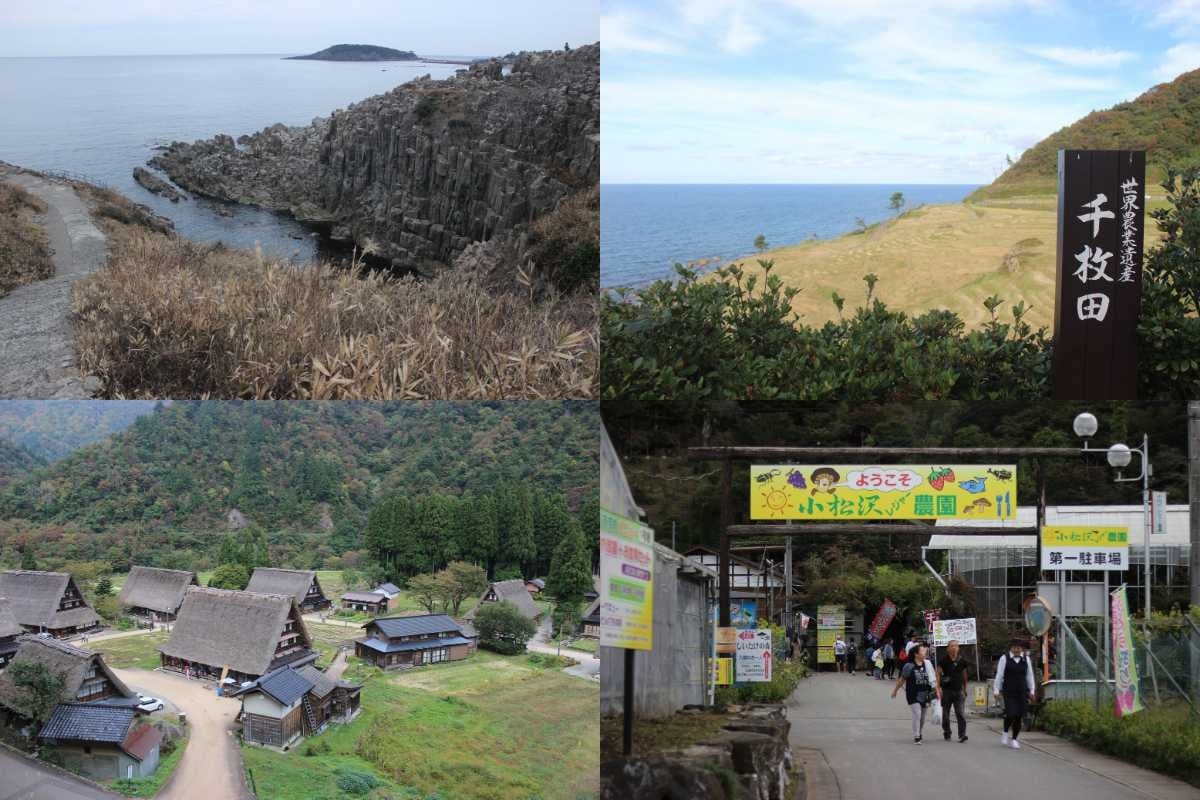 Japan's two most visited cities, Tokyo and Osaka, are well-connected by the Shinkansen. Running at top speeds of 300 km/h, the Tokaido Shinkansen takes you from one city centre to another in just under 3 hours. That gives you plenty of time to see what there is in these two cities – from Osaka to Tokyo.
However, there's more to Japan than these two cities. If time permits, why not explore Japan's "New Golden Route" using the new Hokuriku Shinkansen? This route not only connects both Tokyo and Osaka, but also takes you through the less populated areas of Fukui, Kanazawa, Toyama and Saitama. These unexplored gems have a lot to offer in terms of natural scenery and rich history – and they're out there waiting for you to explore!
If it's your first time hearing about this new route, don't worry! Here is a 10-day itinerary that takes you from Osaka to Tokyo – you can see all that the region has to offer!
Day 1: Arrive in Osaka!
Begin your journey at Kansai International Airport, located south of the bustling city of Osaka. There are many ways to head to Osaka's city centre, but the fastest (and most comfortable) way to do so is via the limited express Haruka train.
Where to Stay: In just 50 minutes, you will find yourself right in Shin-Osaka Station, the major train hub in Osaka where the shinkansen stops. Get some well-needed rest at Hotel Shin-Osaka, which is just minutes away from Shin-Osaka Station. You will definitely need it for this tour.
Address: 1 Chome-20-33 Higashinakajima, Higashiyodogawa Ward, Osaka, 533-0033, Japan
Day 2: Start exploring Fukui Prefecture 
On the next day, head back to Shin-Osaka Station and prepare to board the JR Thunderbird limited express train to Fukui Prefecture. As the fastest train from Osaka to the Hokuriku region, the Thunderbird takes just 1 hour 20 minutes to reach Tsuruga Station, where you will begin your tour of Fukui Prefecture.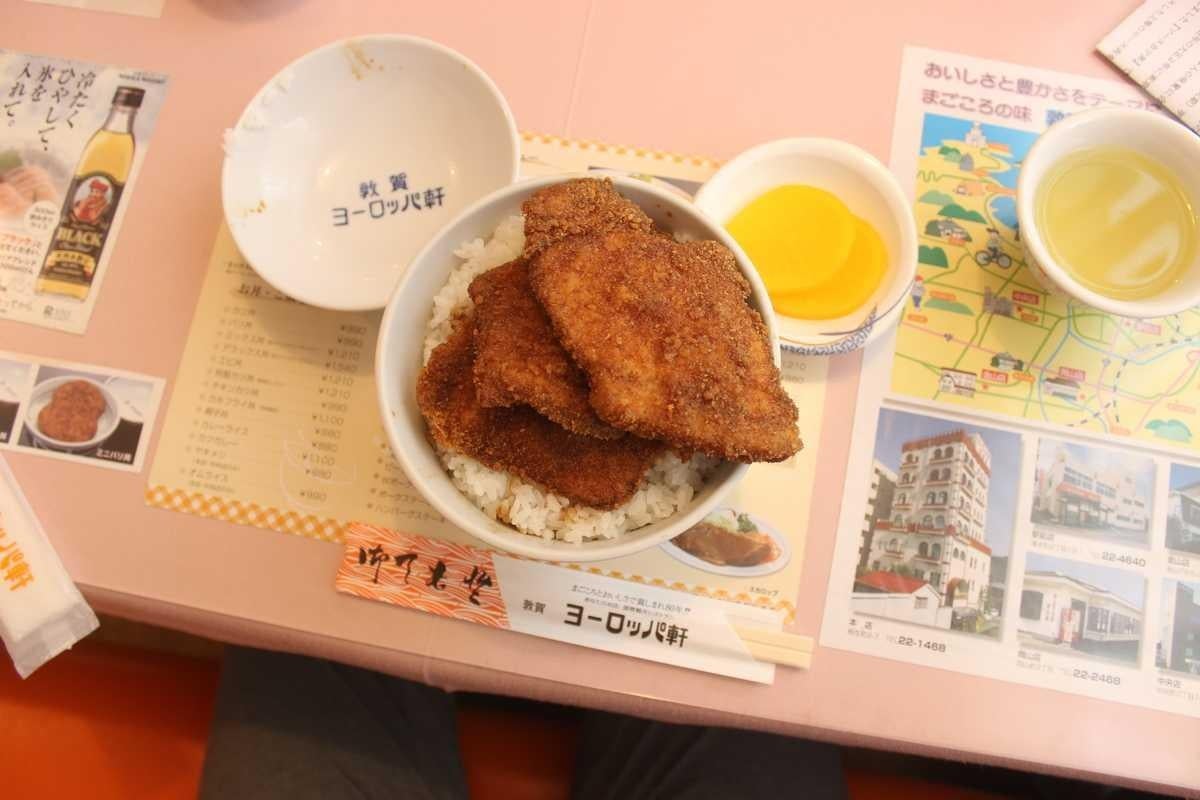 Before you start the tour proper, grab lunch at Tsuruga Europa-ken, a famous establishment in Fukui known for their katsu-don. It's a dish where chunks of meat are fried in batter, before being served with fragrant rice and Tsuruga Europa-ken's special katsu sauce.
Address: 2 Chome-19-1 Kiyomizucho, Tsuruga, Fukui 914-0052, Japan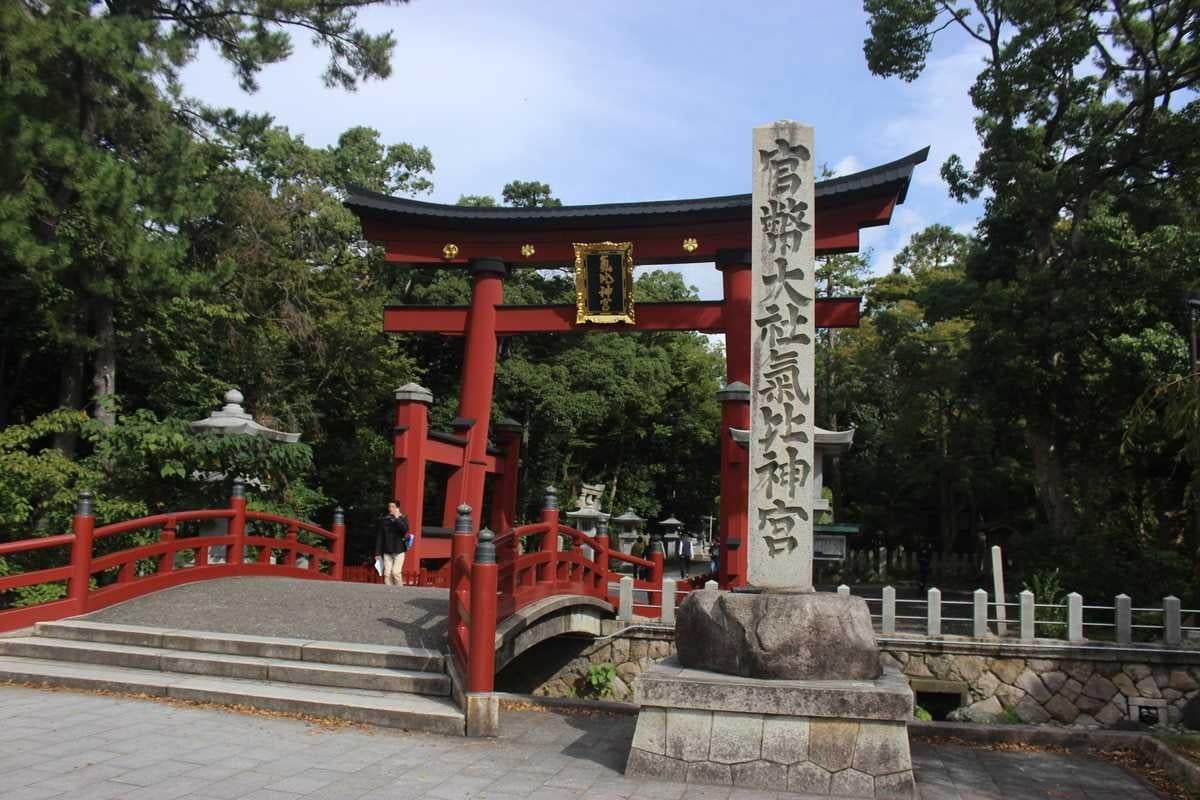 After a hearty meal, make your way to Kehi Jingu Shrine where one of Japan's best three wooden torii gates is located. The magnificent vermillion gate is registered as an Important Cultural Property, while the shrine is classified as a top-tier imperial shrine. With so many titles to it, a visit to Kehi Jingu Shrine is definitely a must.
Address: 1 Chome-1-16 Honmachi, Tsuruga, Fukui 914-0051, Japan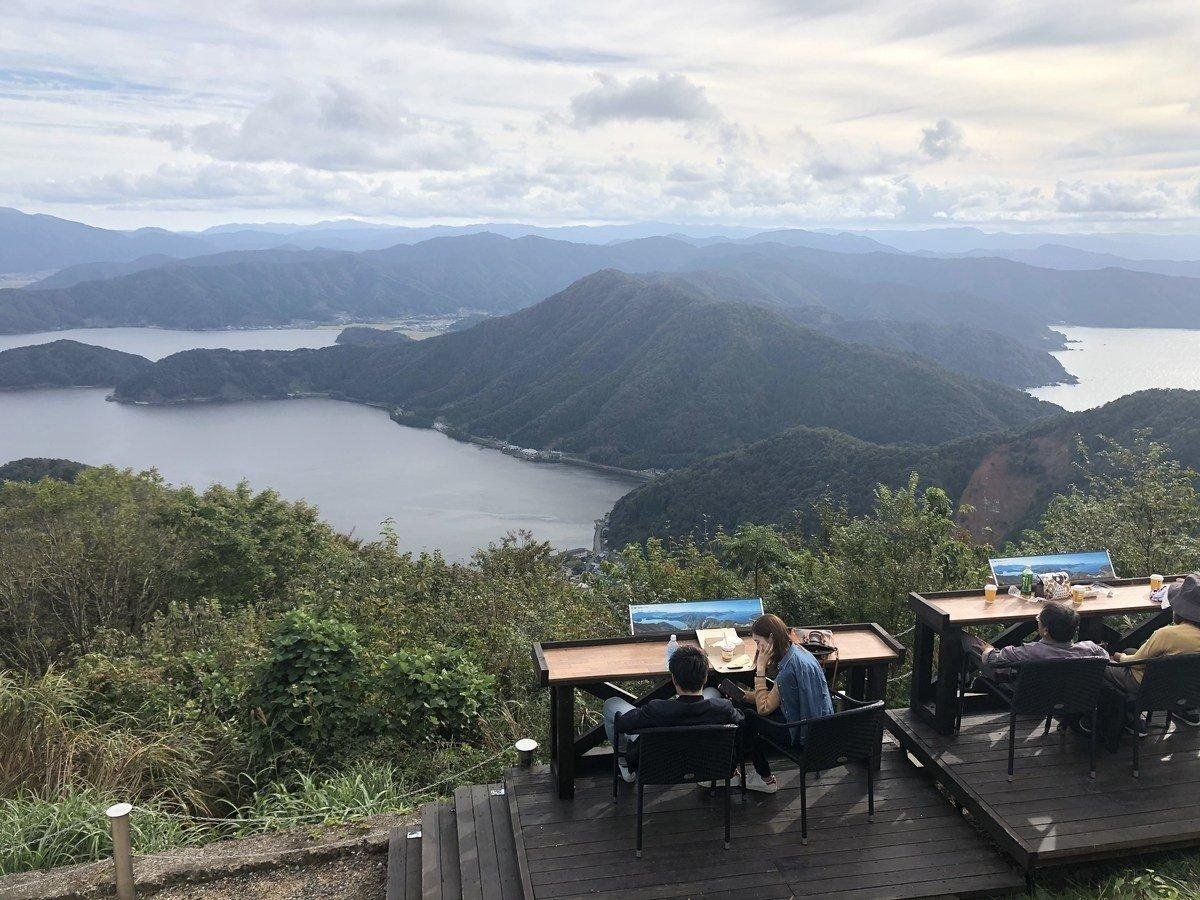 Located close by is Mikata-goko, a cluster of five lakes located right next to the Sea of Japan. There is no better spot to see all of the Mikata-goko than the Rainbow Line road and summit park.
Address: Umiyama, Wakasa, Mikatakaminaka District, Fukui 919-1301, Japan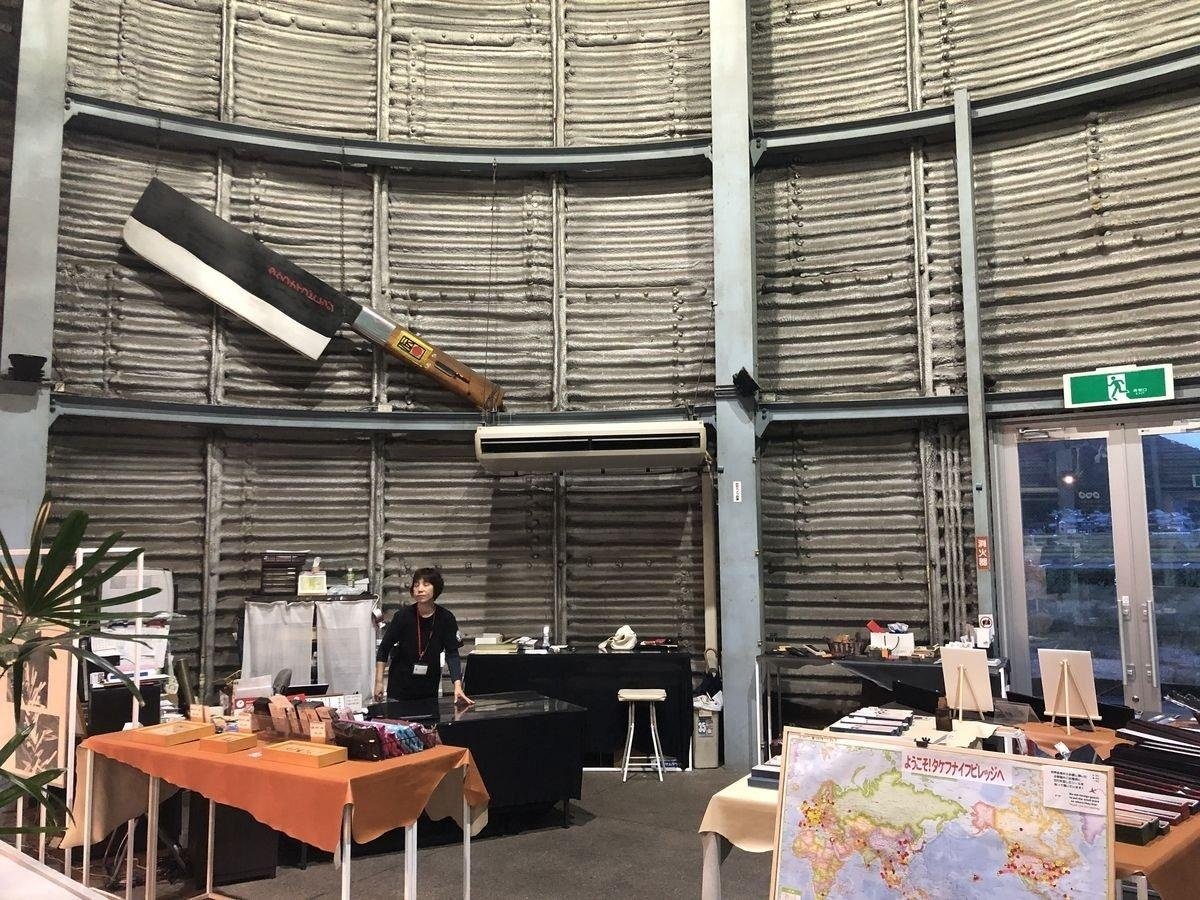 Visit the Takefu Knife Village after and learn about how high-quality Japanese knives are carefully crafted. If time permits, you will even get a chance to make your own knife – under supervision, of course!
Address: 22 Yokawacho, Echizen, Fukui 915-0031, Japan
Where to Stay: Spend the night at Fukui Manten Hotel Ekimae. The hotel is just right in front of Fukui Station, so you definitely will not get lost finding it. There's even a hot spring within its premises, so you can take a soak before ending the day in the comfort of your hotel room.
Day 3: It's museums galore at Fukui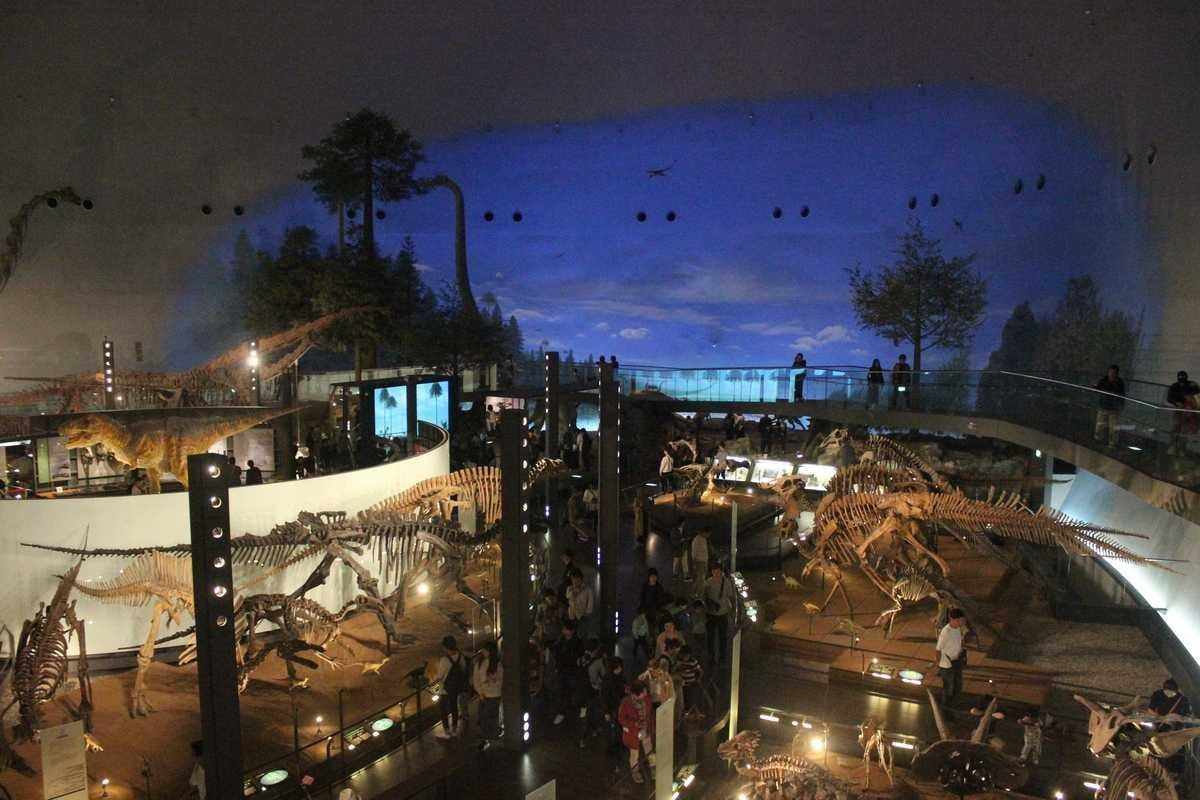 What better way than to begin exploring Fukui than at its number one attraction, the Fukui Prefectural Dinosaur Museum? One of the world's three largest dinosaur museums, the museum holds more than just bones: there are interactive exhibits and opportunities to hold dinosaur fossils too. Plus, it's just a few kilometres away from one of Japan's largest dinosaur excavation sites.
Address: 51-11 Terao, Muroko-cho, Katsuyama, Fukui 911-8601, Japan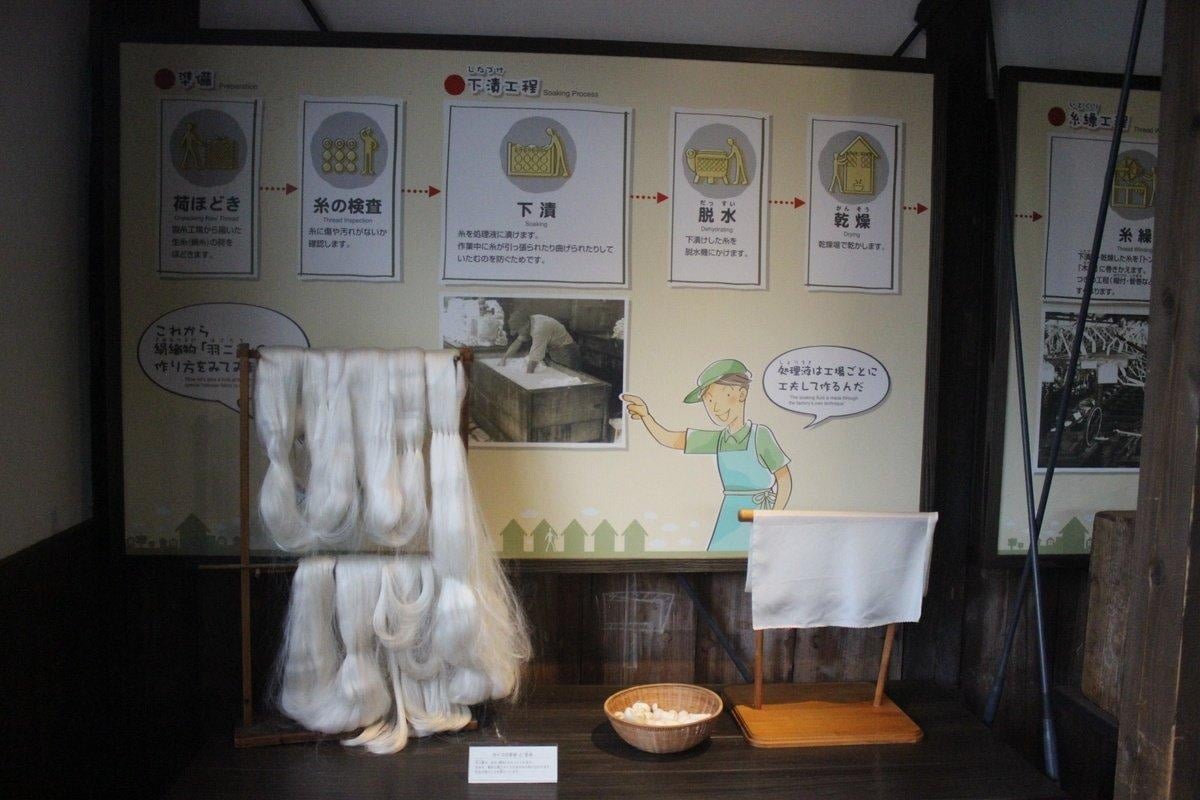 Minutes away from the dinosaur museum is Yumeole Katsuyama, where we will learn about another one of Fukui's specialities: textile making. After learning about the history of weaving, you can try your hand at making a piece of textile too – in fact, they make for very useful souvenirs!
Address: 1 Chome-7-40 Showamachi, Katsuyama, Fukui 911-0802, Japan
After all the museum tours, let your minds take a break and enjoy the wonderful scenery at Tojinbo Observatory. Tojinbo is known for its unique pillar-like cliffs that cannot be found anywhere else in Japan. It also makes the perfect backdrop to watch the sunset across the Sea of Japan, before we end the day at Fukui's famous hot spring town – Awara Hot Springs.
Address: Mikunicho Anto, Sakai, Fukui 913-0064, Japan
Also Read: 6 Instagrammable Tokyo Bookstores and Where to Visit Them
Day 4: Enjoy fruits and wonderful scenery that inspired famous Japanese poetry at Ishikawa Prefecture's Kaga District
It's time to say goodbye to Fukui Prefecture and head northwards to Ishikawa Prefecture, where we recommend budgeting roughly two days to explore.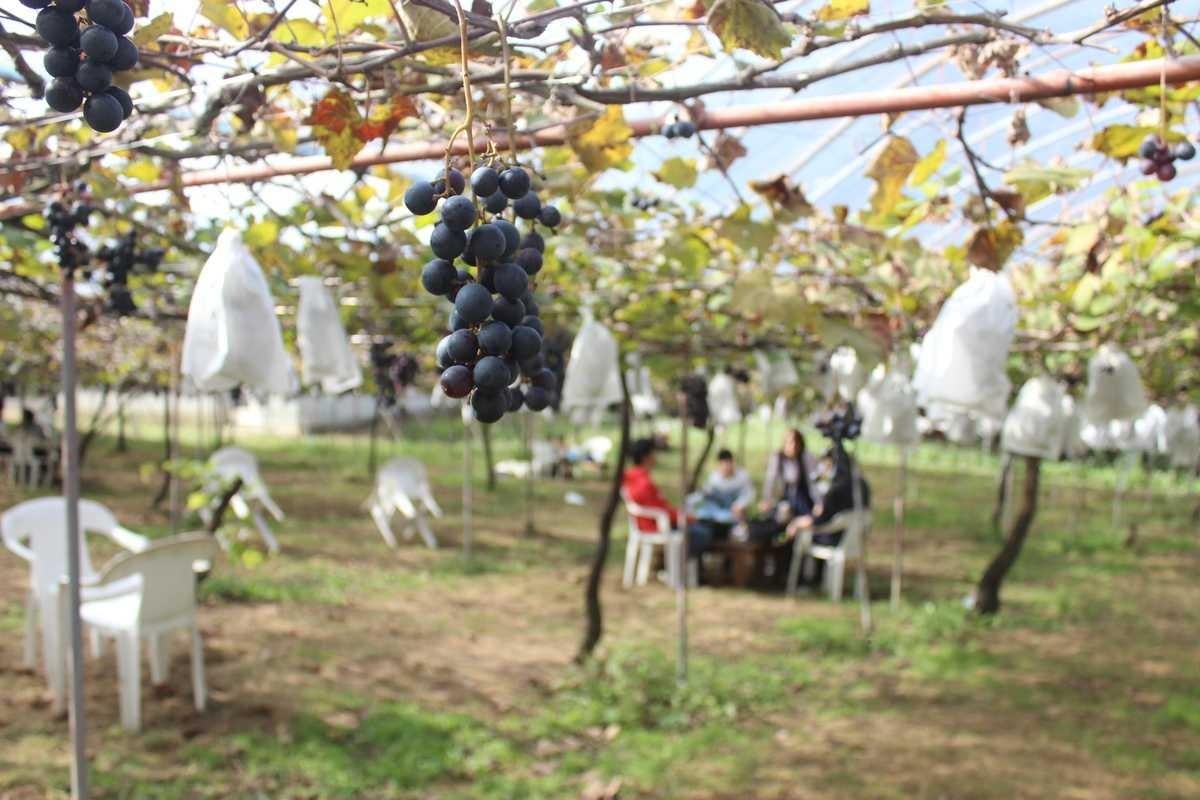 Start the morning right with fresh fruits, which you can find in abundance at Kaga Fruit Land. Spend some time picking seasonal fruits, which might include Japanese muscat grapes and Ishikawa apples, and eating them on the spot. There is also a large market where you can buy products made with these fresh fruits.
Address: Japan, 〒922-0563 Ishikawa, Kaga, Yutakamachi, イ59−1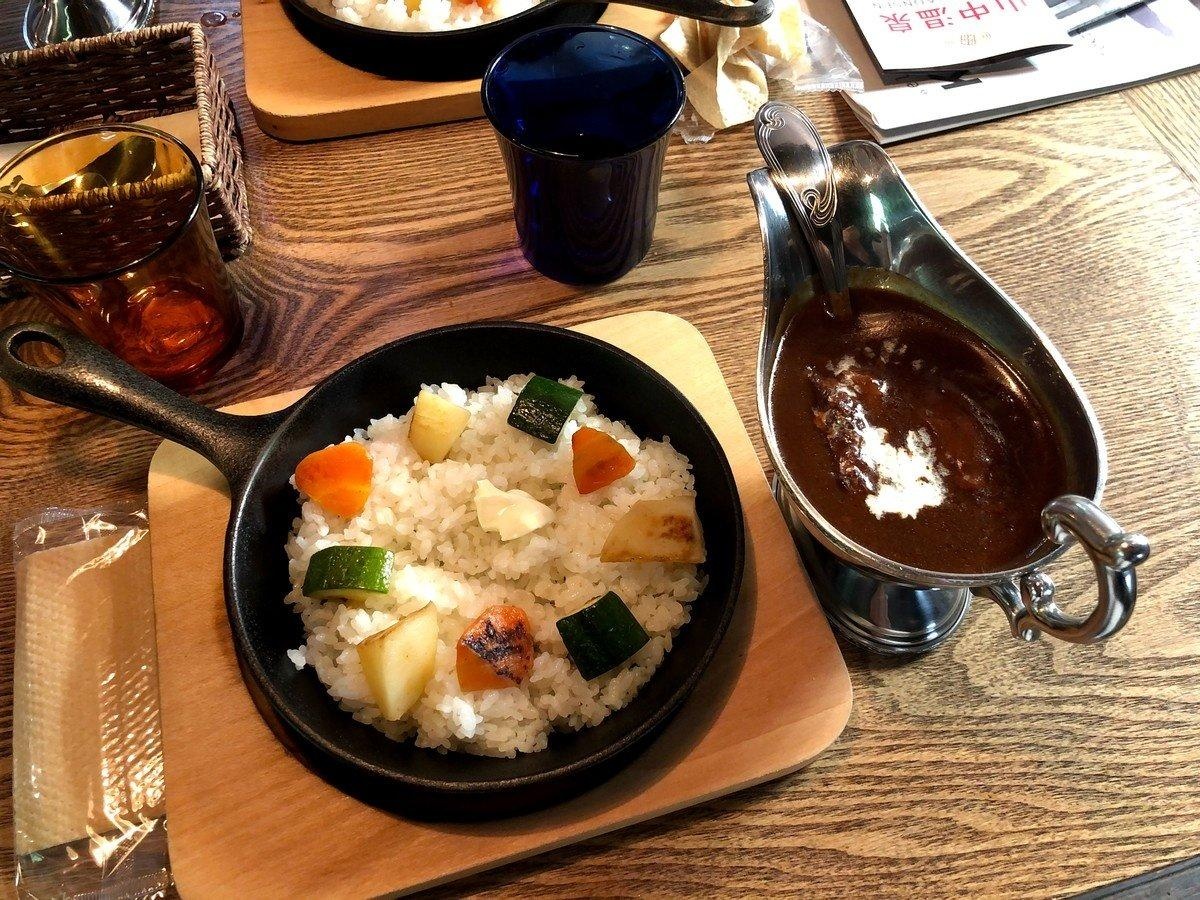 Spend the afternoon after around Yamanaka Onsen, a famous hot spring town within the Kaga district. While you're here, a hearty lunch at Higashiyama Bonheur Café, which consists of beef stew and their specialty tea, simply cannot be missed!
Address: 1 Chome-ホ19-1 Yamanakaonsen Higashimachi, Kaga, Ishikawa 922-0114, Japan
After filling ourselves up, take a stroll along the Yamanaka Onsen shopping street and the neighbouring Kakusenkei Gorge. Here, you'll get to discover exquisite lacquerware among the many stores along the shopping street. Admire the spectacular views throughout Yamanaka Onsen, including the Ayatori and Korogi Bridge.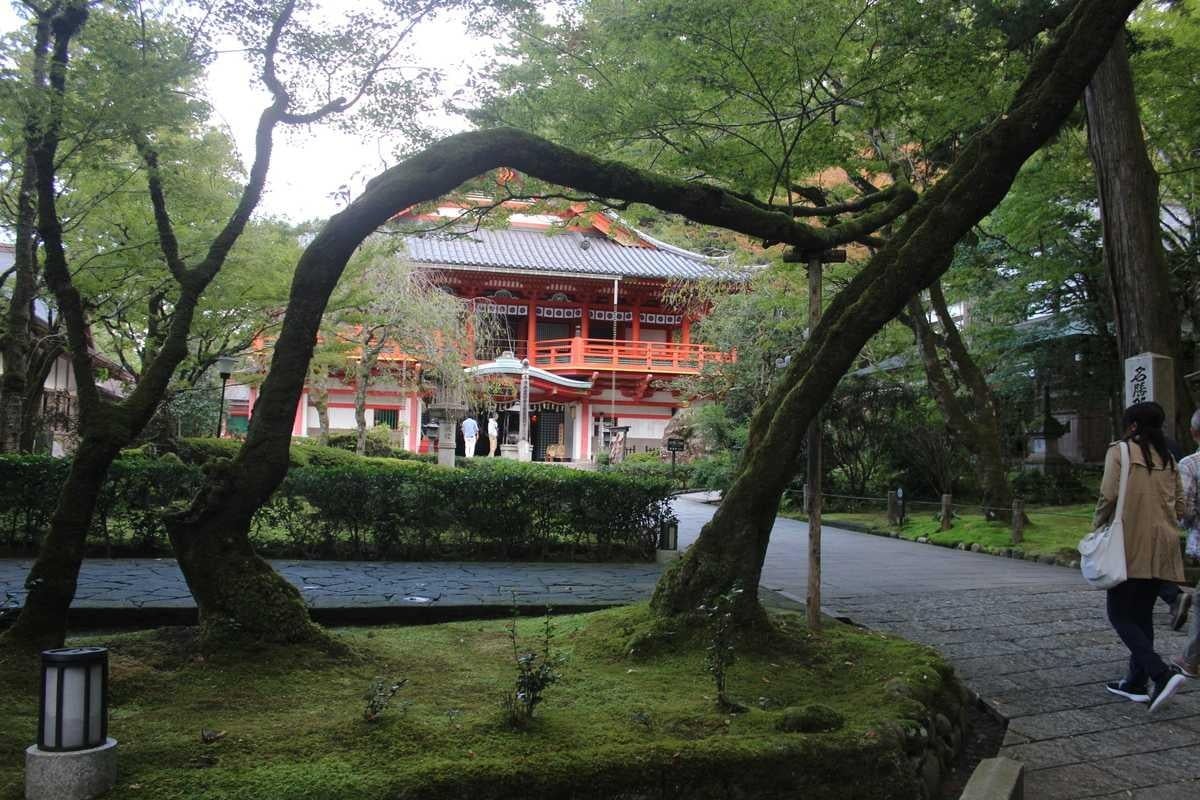 As the day gets cooler, pay a visit to Natadera, a large temple complex known for its beautiful autumn leaf viewing spots. The temple grounds are so beautiful that they have been the inspiration for many Japanese poets, including Matsuo Basho! Why not come and discover for yourself the beauty of Natadera?
Address: 122 Natamachi, Komatsu, Ishikawa 923-0336, Japan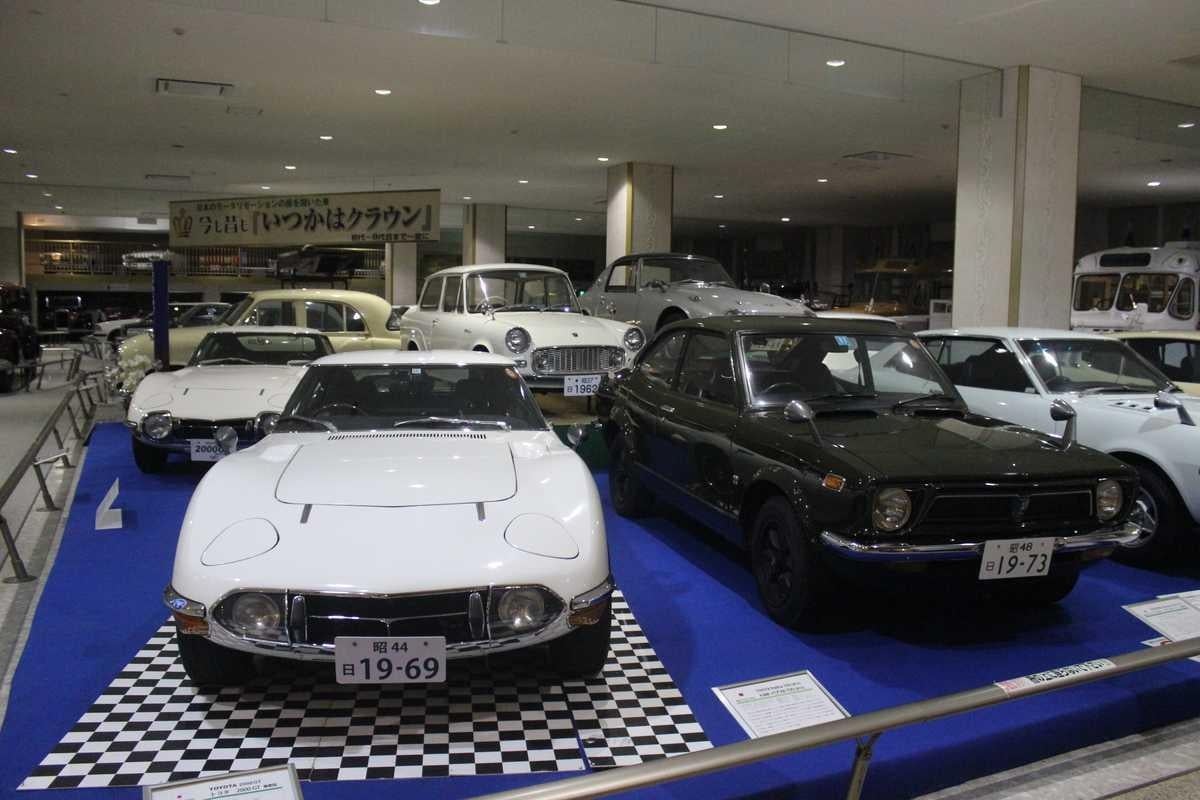 Something for the automobile geeks: before ending the day, make a stop at The Motorcar Museum of Japan, Japan's biggest car museum. This is where you can find over 500 cars from every car brand that you can think of. Some of the cars are also very special – including the exact same car that Princess Diana used!
Address: Japan, 〒923-0345 Ishikawa, Komatsu, Futatsunashimachi, Ikkanyama−40
Where to Stay: Located on the 11th to 18th floors of the Meitetsu Building, each room at the ANA Holiday Inn Kanazawa Sky offers a good view of Kanazawa's city skyline. The hotel is also located right between Kanazawa Station and the Kenrokuen district, making it the perfect base on your trip around Kanazawa.
Address: 15-1, Musashimachi, Kanazawa, Ishikawa 920-0855, Japan
Day 5: Venture north into Noto Peninsula, where you can see the sea everywhere
Brace yourselves: you'll discover a unique side of Japan as we visit the Noto Peninsula. While the region may seem isolated, it offers a lot of unique attractions that one cannot find anywhere else.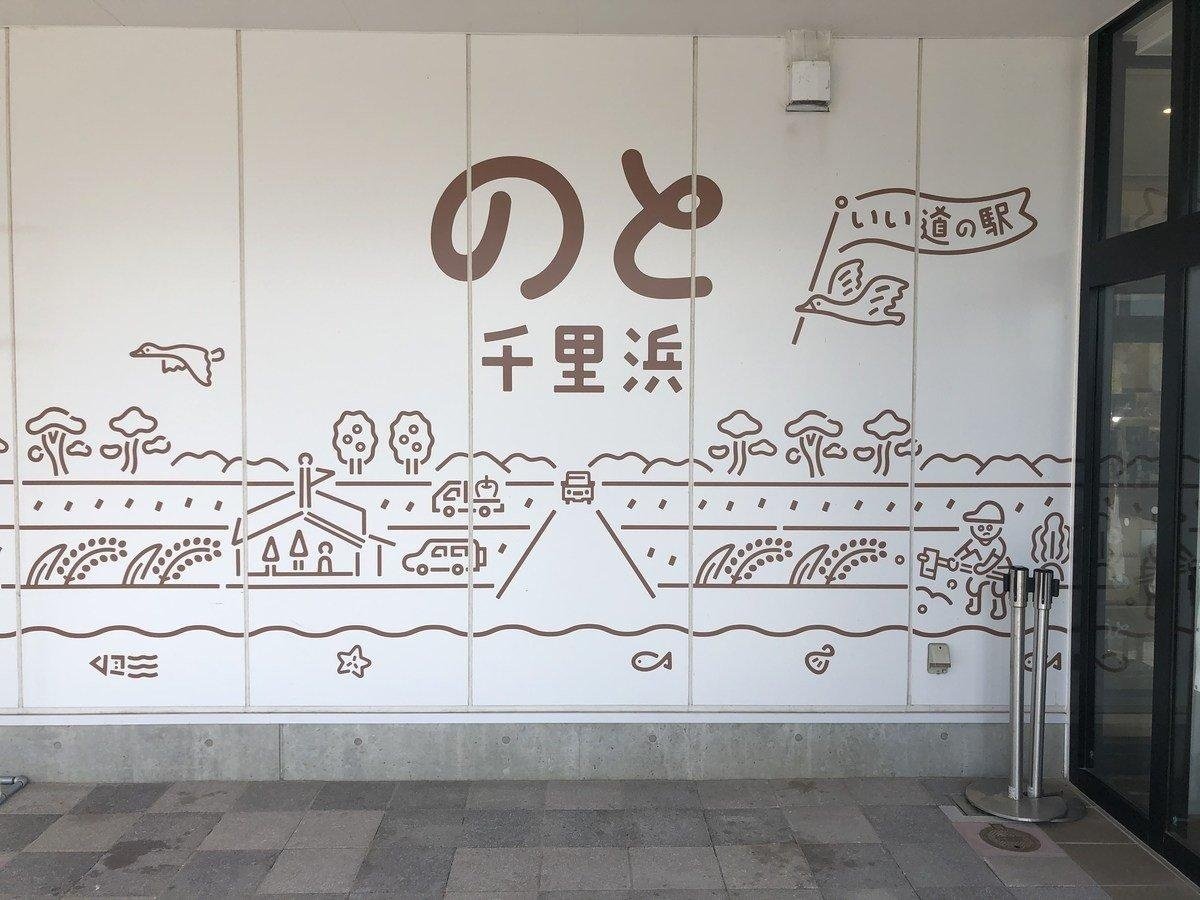 From Kanazawa, it's a short drive up to Chirihama Beach Driveway. This is one of the few places in Japan (and the world) where you can drive right by the sea. Enjoy the cool sea breeze before heading for a pit stop at the Chirihama Rest Area.
Address: Ta-1-62 Chirihamamachi, Hakui, Ishikawa 925-0054, Japan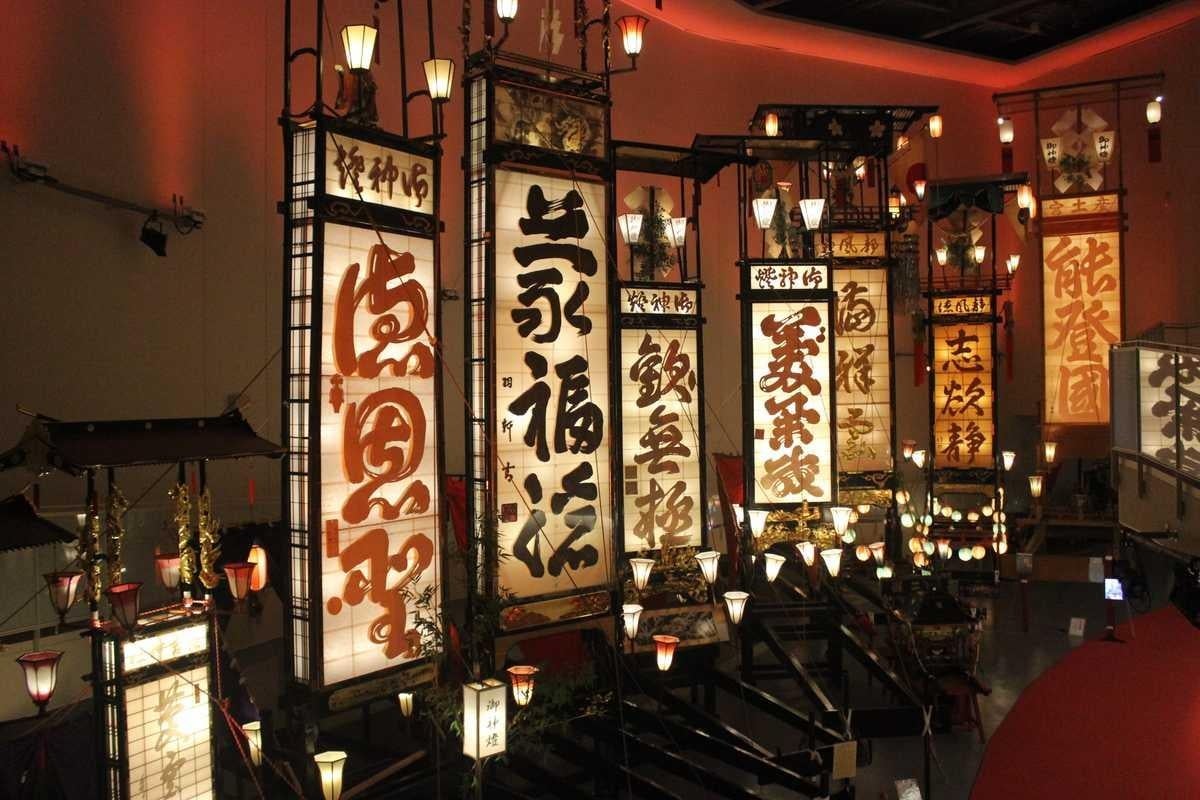 After driving along the sea, you'll be greeted by visage of lush forests as you head to Wajima City, the most populated city in the northern part of Noto Peninsula. While here, indulge in a rich seafood lunch at a local restaurant before visiting the Wajima Kiriko Museum. This fascinating museum lets you learn about the local festivals and the significance of the large lanterns you'll see during the celebrations.
Address: 6-1 Marine Town, Wajima, Ishikawa 928-0008, Japan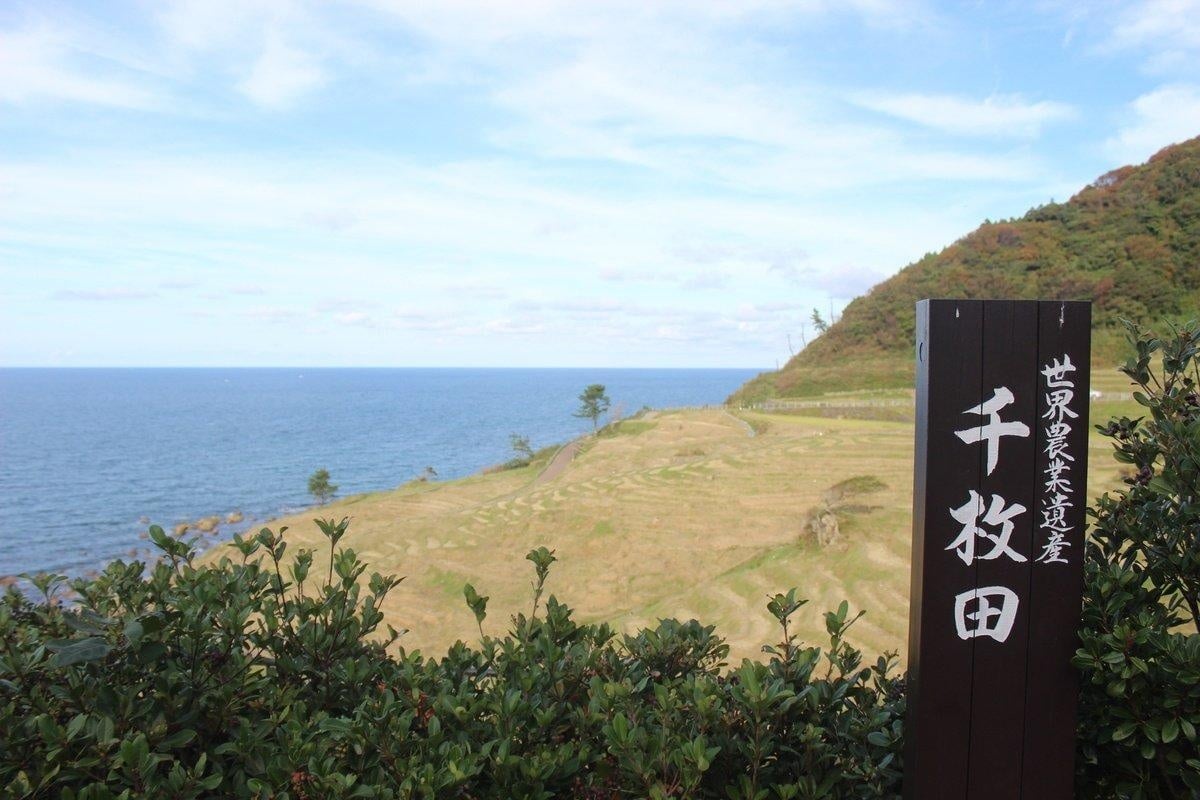 Make your way further down the Okunoto coastal road, which offers a spectacular view of the Sea of Japan at every bend. First stop on the agenda? Shiroyone Senmaida is one of the best sightseeing spots in the peninsula. Around one thousand terraced rice fields stand right by the sea, making it a breathtaking sight to behold.
Address: Ha-99-5 Shiroyonemachi, Wajima, Ishikawa 928-0256, Japan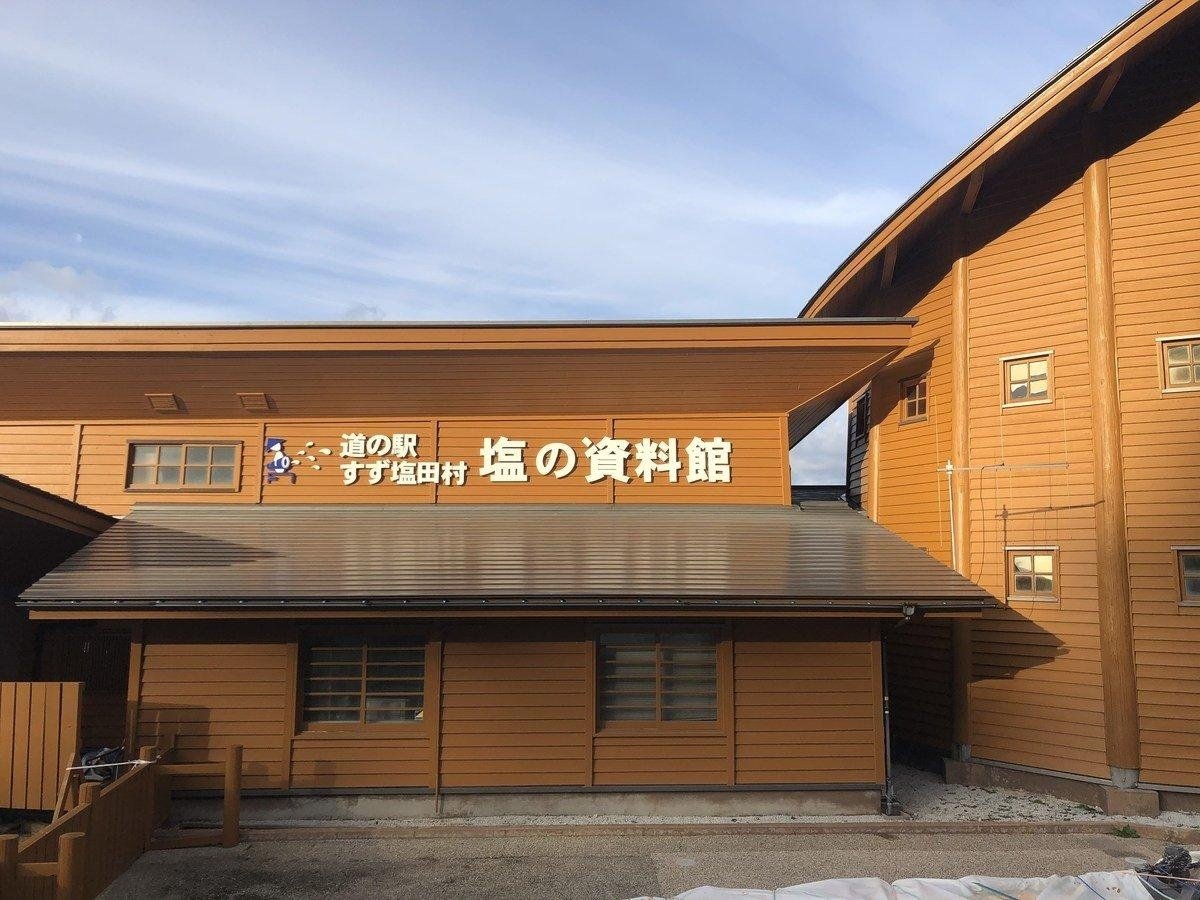 If you want to learn all about the local salt-making process and trade, Suzu Enden Village is the place to be. The village features a small history museum, a chance to see salt-making in action, and the opportunity to try out the salt specialty items.
Address: 1-58-1 Shimizumachi, Suzu, Ishikawa 927-1324, Japan
#TripZillaTip: After a whirlwind tour around the Noto Peninsula, take a break at one of the many ryokans around Wakura Onsen. The ryokans at Wakura Onsen are more than just a place to rest: some of them have a cafe and souvenir shop, while others even offer karaoke rooms and gaming corners!
Day 6: Be surrounded by mountains in Toyama Prefecture
While we've seen the sea throughout most of the trip, we will be heading inland as we discover the hidden gems of Toyama Prefecture.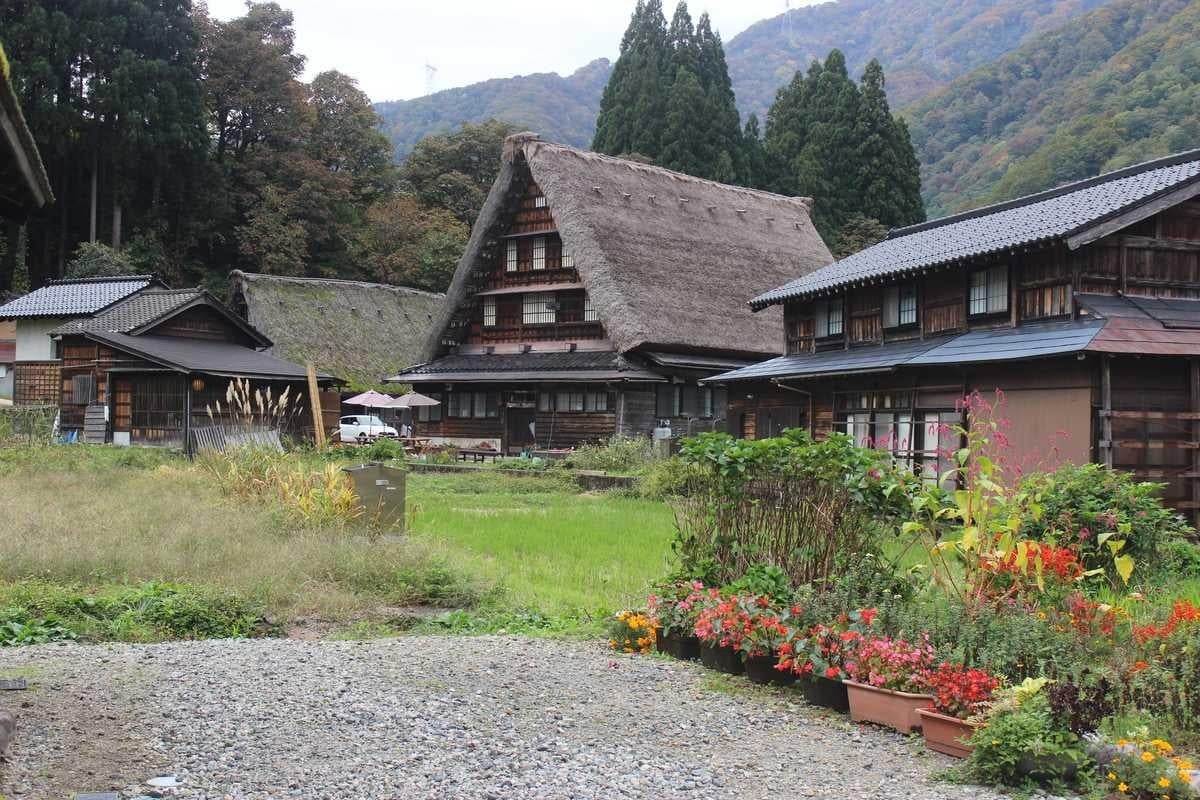 We begin our day at the UNESCO World Heritage Site Gokayama Suganuma Village. The quaint mountain village is known for its gassho-zukuri style houses, distinctive for its thatched roofs that resemble palms placed together. Learn more about the area's history at the Gokayama Folk Museum, or just spend some time wandering around the village and discovering unique spots.
Address: 436 Suganuma, Nanto, Toyama 939-1973, Japan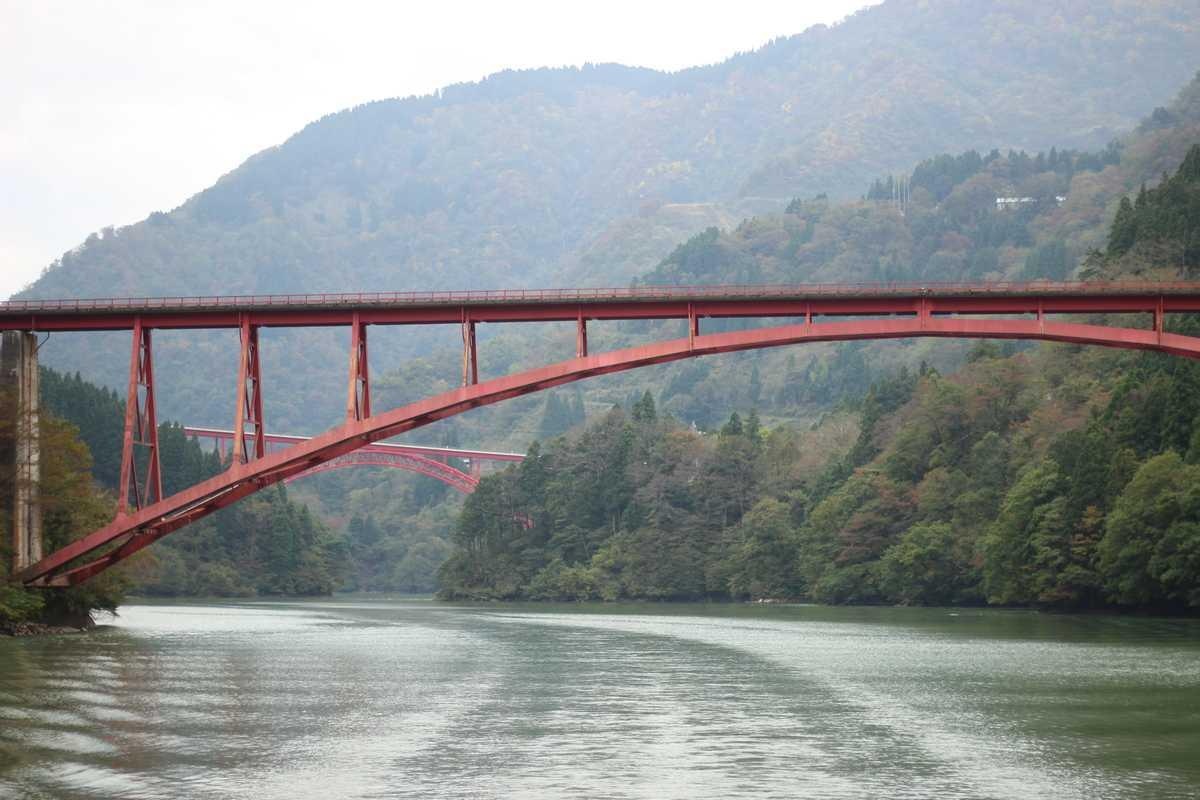 After a delicious lunch of local mountain vegetables at the village, remedy your food coma with a short pleasure cruise along Shogawa. The valley is known for having spectacular scenery across all seasons, and what better way to see it than a cruise? At the end of the valley also lies Omaki Onsen, a unique hot spring hotel that can only be accessed by boat.
Address: 73 Shogawamachi Komaki, Tonami, Toyama 932-0304, Japan
Also Read: An Art Lover's Guide to Osaka
Day 7: Climb to greater heights at the "Roof of Japan"
It's time to rise and shine and get an early start for the Tateyama Kurobe Alpine Route! The Tateyama Alpine Route is Japan's most scenic, yet accessible mountain route. Throughout the day, we will board different kinds of transport, some of them unique to the Alpine Route.
Along the alpine route, discover Japan's highest dam as you watch tons of water being discharged. See snow even after winter has ended or take a stroll at altitudes of around 2500m – right among some of Japan's tallest mountains. Thanks to its varying elevation, the route is spectacular across all seasons, as you get to see different flowers bloom during different periods.
#TripZillaTip: The Tateyama Kurobe Alpine Route is only open from mid-April to end-November, since there's too much snowfall outside this period. You really don't want to get trapped beneath thick layers of snow!
Address: Ashikuraji, Tateyama, Nakaniikawa District, Toyama 930-1405, Japan
Day 8: Visit the countryside at Saitama Prefecture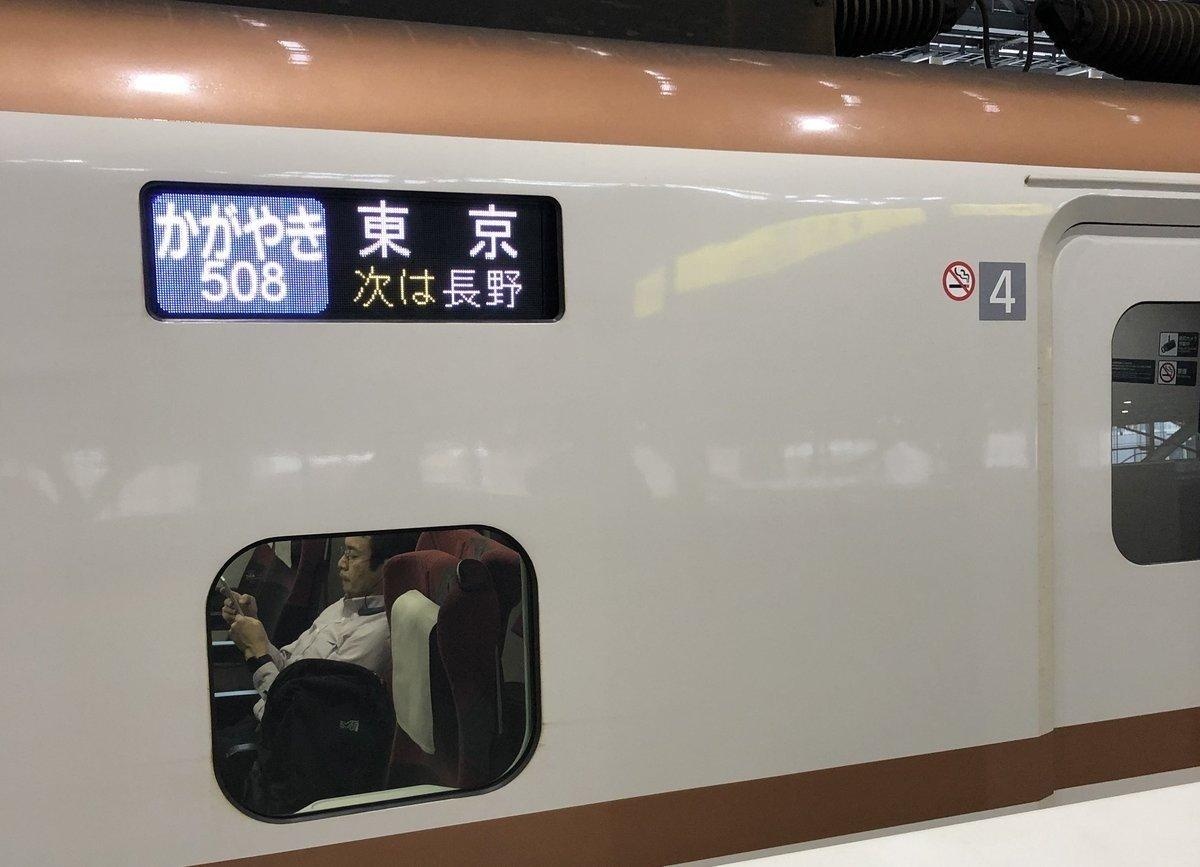 After a hectic day of travelling, kickstart the day with a shinkansen ride from Toyama to Omiya Station in Saitama Prefecture. Thanks to the Hokuriku Shinkansen, the roughly 400 kilometre journey takes just short of 2 hours. If you feel hungry, grab some food inside Toyama Station before boarding the shinkansen! Enjoy your lunch while watching the scenery zoom right past, before you find yourselves minutes away from Omiya Station.
From Omiya Station, it's another journey to Saitama Prefecture's Chichibu area. Known for its impressive shrines and beautiful sceneries, the Chichibu area makes for a great escape from Tokyo.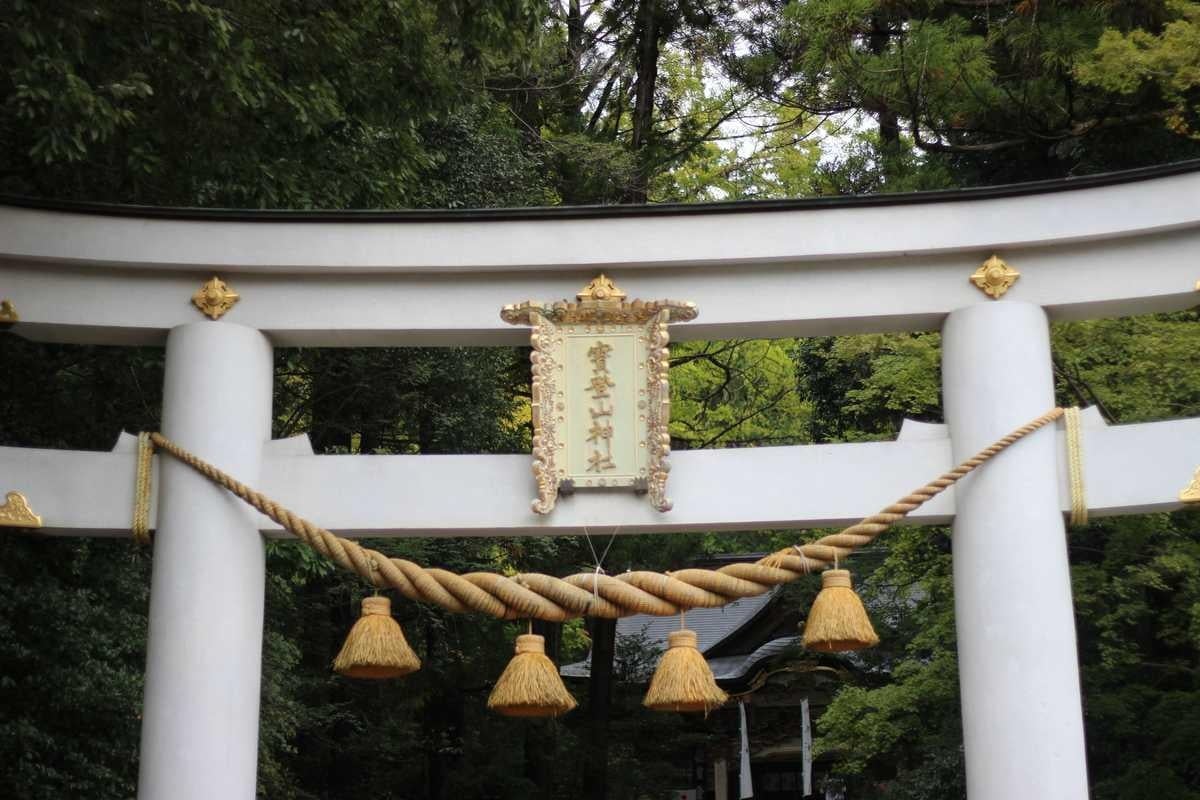 One of Chichibu's biggest shrines is Hodosan Shrine, where people come to pray for protection against natural disasters. The shrine actually consists of two areas: the main shrine is located at the foot of Hodosan, while the smaller shrine is up on the summit. However, it can be easily reached via a short cable car ride.
Address: 1828 Nagatoro, Chichibu District, Saitama 369-1305, Japan
Where to Stay: After travelling for such a long distance, it's time to wind down in a traditional Japanese house of course! Located within Ogano Town, the house retains its original architecture from 100 years ago, so guests feel like they've stepped back in time upon stepping into the house. Do not worry though: the kitchen and bath are as modern as they can get, and there's air-conditioning too! Osaka to Tokyo
Address: 466 Ogano, Chichibu District, Saitama 368-0105, Japan
Day 9: Soak all of the breathtaking nature before the end of the trip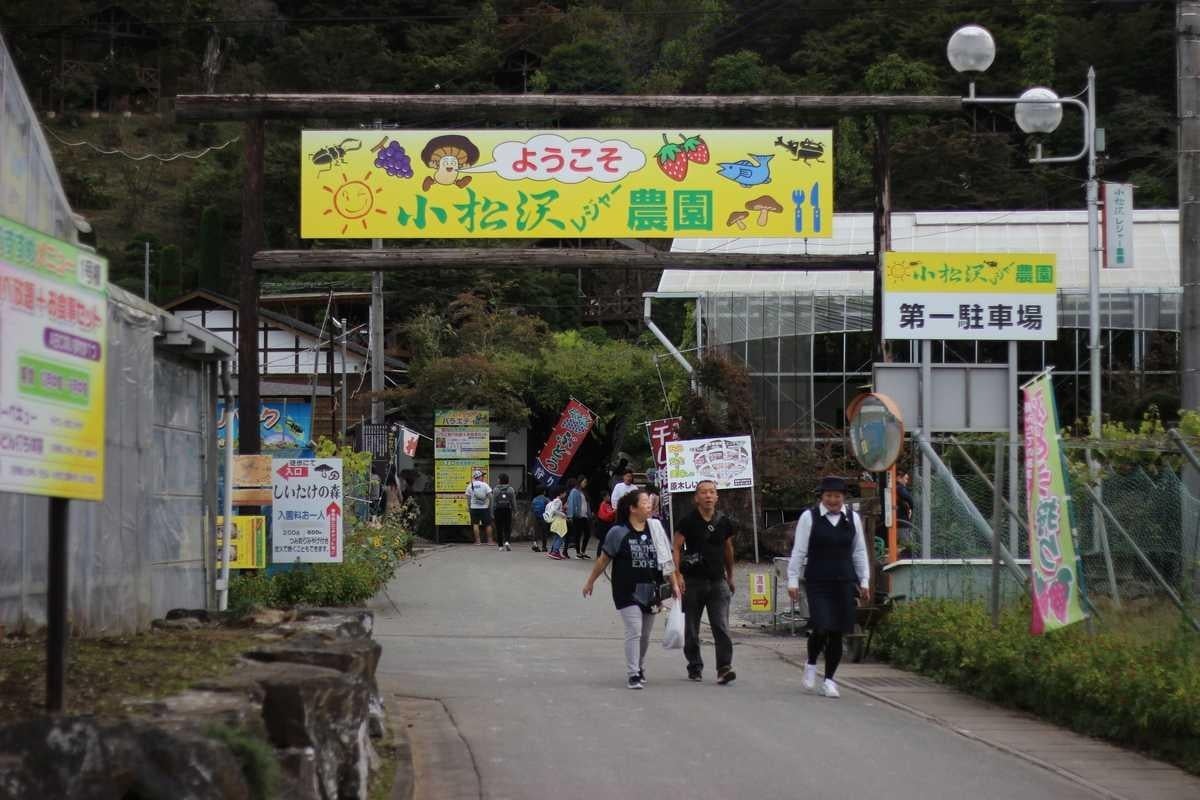 Spend the morning at Komatsuzawa Leisure Farm, where you can engage in many activities. There are grapes, strawberries, and even mushrooms for you to pick! During the warmer seasons, trout fishing is also available at the premises. After that, take a seat at the farm's outdoor dining area and have a filling barbeque lunch.
Address: 1408 Yokoze, Chichibu District, Saitama 368-0072, Japan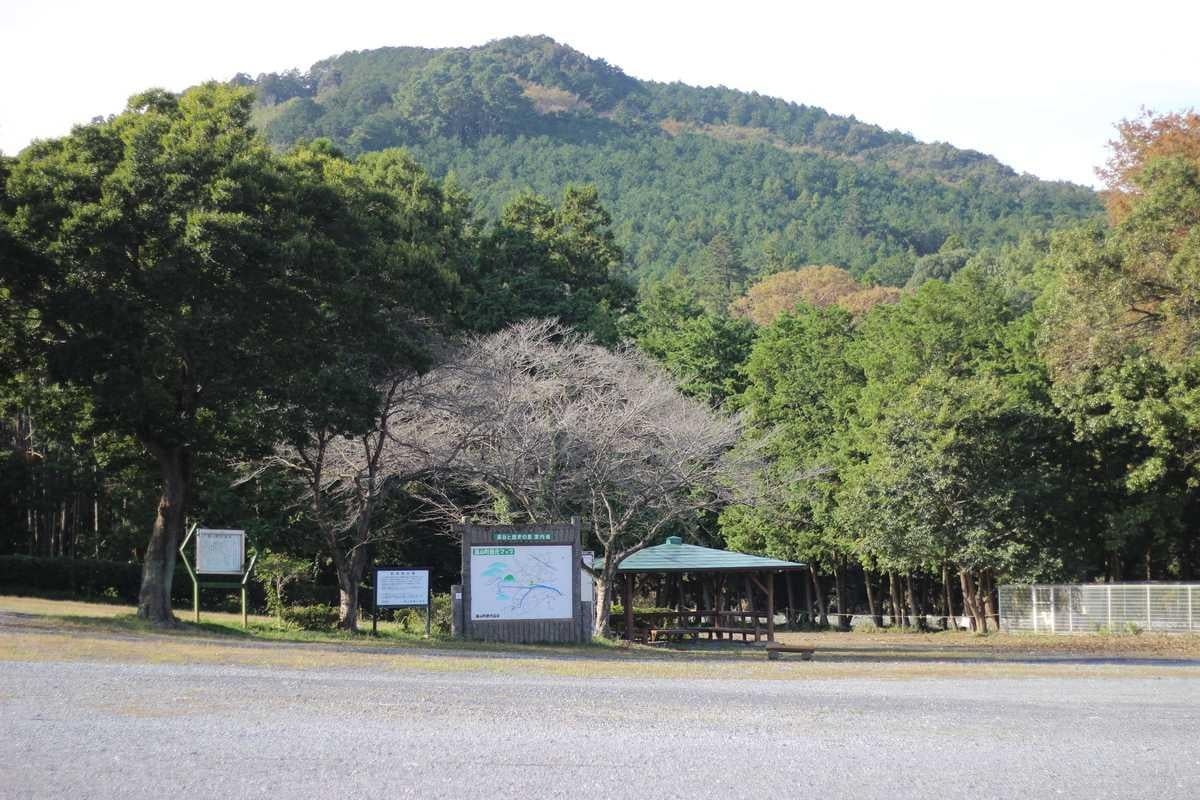 After lunch, it's time to head to Ranzan Valley! The area has been likened to Arashiyama Valley in Kyoto for having similar autumn views. In fact, Ranzan and Arashiyama use the same Japanese characters in their name (嵐山) ! Some say Ranzan Valley is more beautiful, as it also has sakura blossoms and large lavender fields nearby. This makes Ranzan Valley the perfect flower-viewing spot all year round. Osaka to Tokyo
Address: 2857 Kamagata, Ranzan, Hiki District, Saitama 355-0225, Japan
Where to Stay: Here's some of the reasons why you'll love the luxurious Kumagaya Heritage Hotel. The hotel complex is actually quite large: there's a hot spring area, a large outdoor garden, and even a golf course within! While you most likely will not have time to see everything, the view from the rooms definitely makes up for it. If the imperial family stayed at the hotel before, it is most definitely good for you too!
Address: 228 Oegawa, Kumagaya, Saitama 360-0103, Japan
Day 10: Complete the journey to Tokyo (or the airport if you're heading home) 
It's time to say goodbye and head to Narita Airport to catch our flight home. For those who still have time left in Japan, now is the right moment to catch up with your shopping in Tokyo.
This trip across the Hokuriku region has been an eye-opening experience – all the way from Osaka to Tokyo! Who knew there was so much to see between two of the most popular Japanese cities?
Osaka to Tokyo via the Hokuriku Region, now made easier with the Hokuriku Arch Pass
It's time to stop going from Tokyo to Osaka via the popular Tokaido route. Take your time and explore a side of Japan that most tourists have never seen before. With the opening of the new Hokuriku Shinkansen, visiting the region has also become much simpler.
To make your visit to the Hokuriku region much more worth it, JR West and East have come together with the Hokuriku Arch Pass. It's a pass similar to the nationwide JR pass, where you get unlimited travel on all JR lines.
In this case, the pass gives you 7 days of unlimited travel along the Hokuriku Shinkansen and the Hokuriku Line. Besides being able to travel between Osaka and Tokyo, you can also visit the places mentioned above. We also like that it's cheaper than the JR Pass. (Although just a little, but every yen counts, right?)
---
Brought to you by ISHIDA TAISEISHA THAILAND CO. Ltd