Things we instinctively think of when somebody says 'Japan': Harajuku style fashion. Anime. Cute things. Minimalist furniture. Tatami mats. Sushi. Ramen. Hot springs. Bullet trains. Cherry blossoms.
Perhaps one of the not-so-hidden gems of Japan is its nature, though it's not as immediate an attraction as the bustling streets of Tokyo or spring-time cherry blossoms. This article is going to change your perception of that and put exploring Japan's mountains, forests and natural formations on the top of your to-do list during your Japanese adventure.
Also read: Top 13 Beaches in Japan You Should Definitely Visit
1. Mount Hotaka (3190m)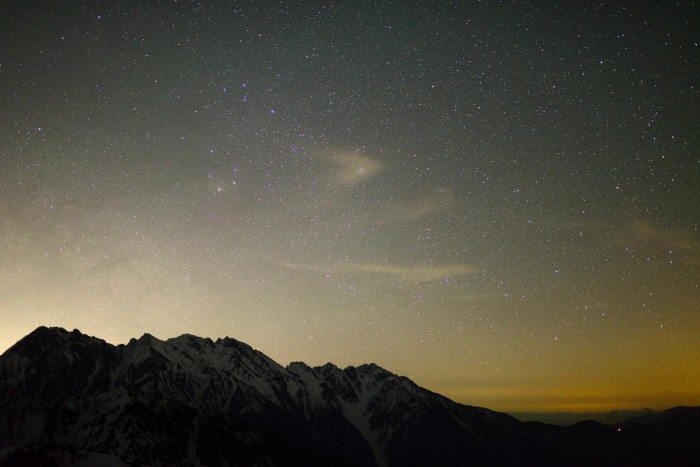 Image Credit: T Hino
Mount Hotaka is found in Chubu-Sangaku National Park in the mountainous Gifu and Nagano prefecture, and is part of Japan's Hida mountains.  Mount Hotaka refers to a whole mountain range consisting of the peaks Okuhotaka (highest), Karasawa, Kitahoka, Maehotaka and Nishihotaka. But don't be intimidated by all these foreign names! Mount Hotaka has many hiking routes for suitable for both beginners and professionals! You will still be able to experience the magic of this range even if you have no prior hiking experience. What better place to start your hiking adventures than the leader of the Northern Japanese alps?
2. Mount Aino (3189m)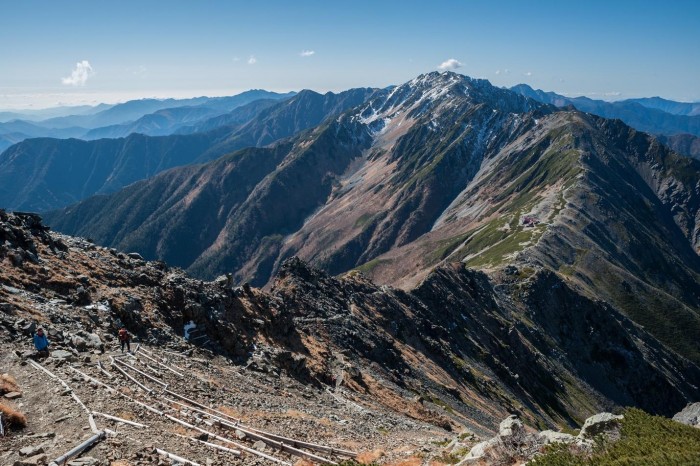 Image Credit: Kirill Skorobogatov
Mount Aino (or Ainodake) is the peak of the Akaishi Mountains in Minami Alps National Park, bordering the Shizuoka and Yamanashi prefecture. At 3189 metres, it is the fourth tallest peak in Japan. Like most of the area, Mount Aino is surrounded with alpine plants. Near the summit, few plants survive, so it is mostly rocks. In Minami Alps National Park, you can see the Asiatic black bear, lots of wild boars and the Sika deer. Because the park has minimal public facilities, the only approach is mountaineering, making Mount Aino an expedition for the serious explorers.
3. Yakushima Island
Image Credit: Casey Yee
Straight out of Studio Ghibli's animated film Princess Mononoke (it was the inspiration for Hayao Miyazaki), Yakushima is a subtropical island off the southeast coast of Kyushu. It is officially on the UNESCO world heritage list, and it's not hard to see why.
Yakushima isn't a well known tourist destination for global travellers, but is popular amongst local and quite easily accessible. Yakushima is filled with pristine yakusugi forests and because of its untouched surroundings and remoteness, you can really feel like a wolf-riding nature princess in these woods. Definitely a must-see.
Also read: Trekking in Yakushima, the Mystical Forest Gem of Japan
4. Mount Asahi (2291m)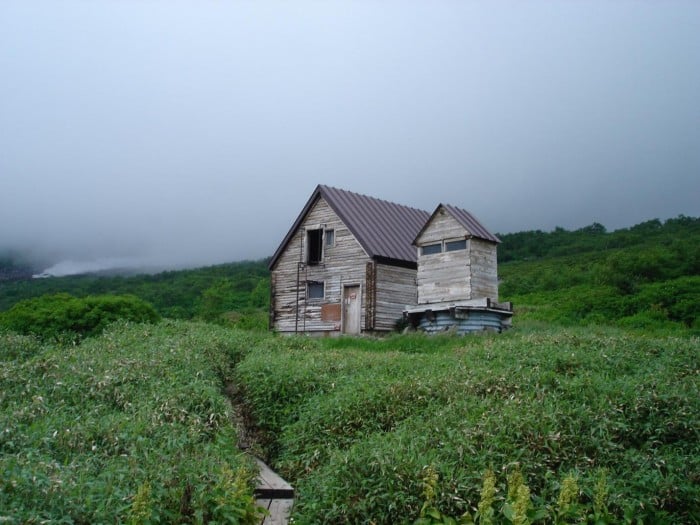 Image Credit: Boccacio1
Mount Asahi is the tallest mountain in Hokkaido's Daisetsuzan National Park, which can be viewed as nature's Japanese playground for adults. The national park is the largest in Japan and has three huge volcanic groups all largely untouched by tourism: Daisetsuzan, Tokachi and Shikaribetsu. Most travellers spend their time admiring the ranges from the outside while soaking in onsens surrounding the area, but more adventurous explorers can summit some mountains on challenging day hikes!
Also read: 5 Island Getaways in Japan You Must Go For
5. Aso Kuju National Park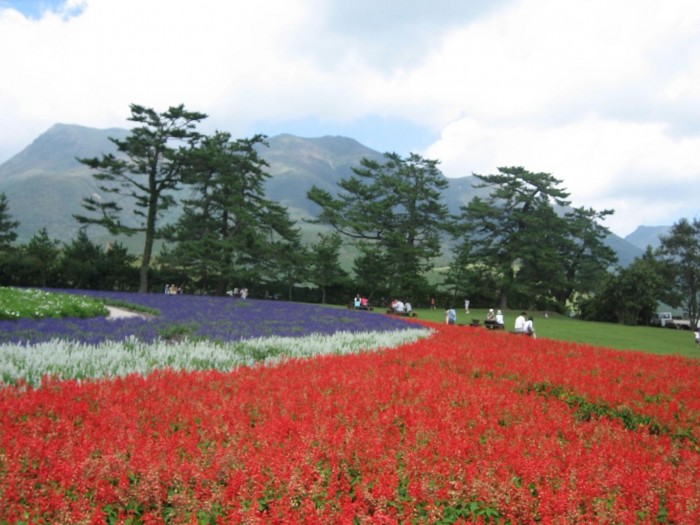 Image Credit: Wikimedia
This national park in Kyushu is home to Mount Aso, the largest active volcano in Japan and also amongst the largest on the global scale. Because of its activity and toxic gas emissions, the summit is frequently inaccessible. If you manage to conquer it, you'll be rewarded with amazing views. Do check out the tourist information centre for updates before scaling the trails available.
6. Kerama Islands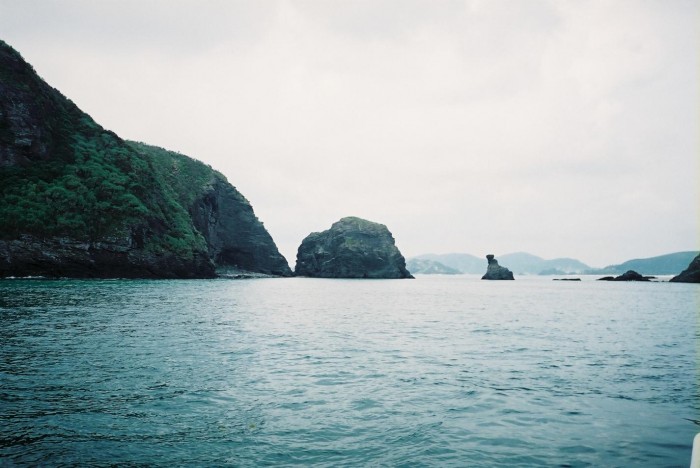 Image Credit: Peter Enyeart
The Kerama islands are a group of 22 islands southwest of Okinawa Island. Only Tokashiki island, Zamami island, Aka island and Geruma island are inhabited.
Fun (but not really fun) fact: during the second world war, the Kerama islands were where the US troops landed before they invaded Okinawa island. The islands are now a popular diving destination. If you're an avid diver, this is the place to go!
7. Mount Fuji (3776m)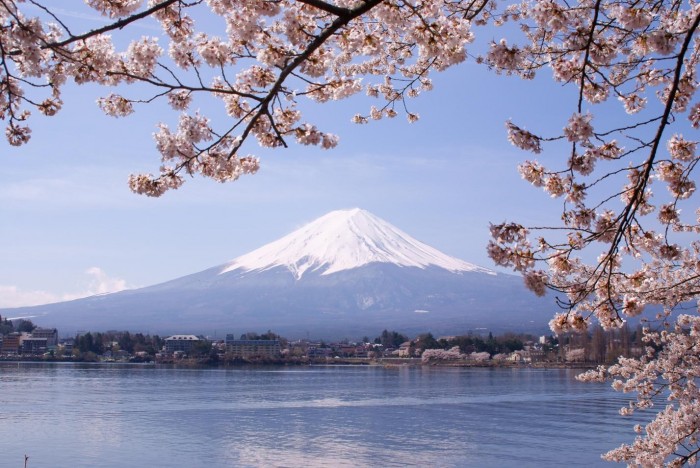 Image Credit: Wikimedia
Of course, we can't leave out the tallest peak in Japan, which is also on the UNESCO World Heritage list. You can hike Mount Fuji rather easily in the summer and it is very accessible from Tokyo. The subject of many artworks in Japanese history, Mount Fuji is definitely a must-visit during your trip. Even if you're not a hiker, you can admire the grandeur of the peak from the bottom and surrounding areas. 
Also read: 9 Places in Japan That are Totally Instagram-Worthy
Make sure you have at least a few of these places in your Japan itinerary to catch a breather in between cities. The Earth holds as rich a history as man-made events, and this nature detour will bring you to appreciate the natural splendour of Japan.