A perfect combination of blue sky, white sand and the vast blue sea is what people want from the perfect beach vacation. Despite having a huge coastline, Japan has been mostly devoid of beautiful beaches. Although few in number, if you take a closer look, Japan is blessed with some very beautiful beaches that might leave you mesmerised when you visit them. Here we have prepared a list of top 13 beaches in Japan that you should definitely visit:
Also Read: 16 Things Japan Does Better than Your Country
1. Yonaha Maehama Beach, Miyakojima, Okinawa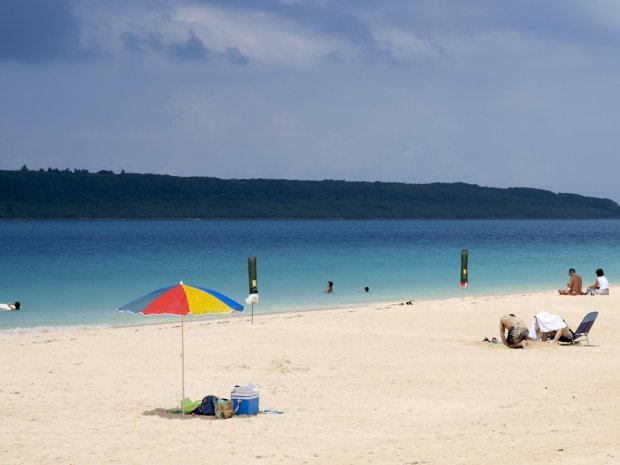 Image Credit: akqp
Also known as the Maibama beach, the Yonaha Maehama Beach in Miyakojima is a perfect beach spread over a vast area of 7 square km. You can also camp here and get the early morning dip in the turquoise blue water.
2. Tokoro District, Hokkaido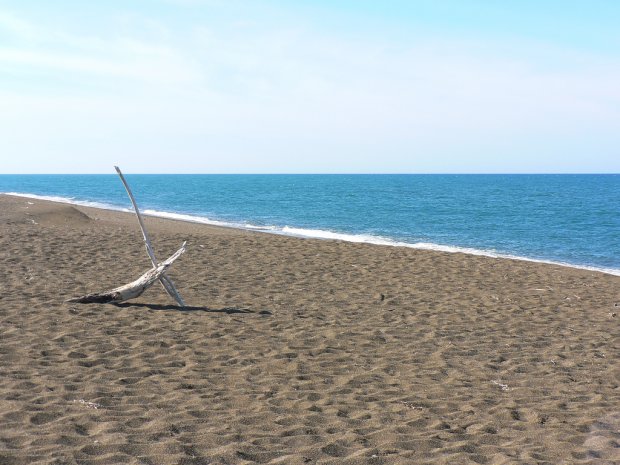 Image Credit: Chris Lewis
Tokoro District in Hokkaido is blessed with some really beautiful beaches that you may like to visit. This place is also blessed with some really beautiful coral grass colonies that are another tourist attraction.
3. Nishihama Beach, Hateruma-jima Taketomi-cho, Okinawa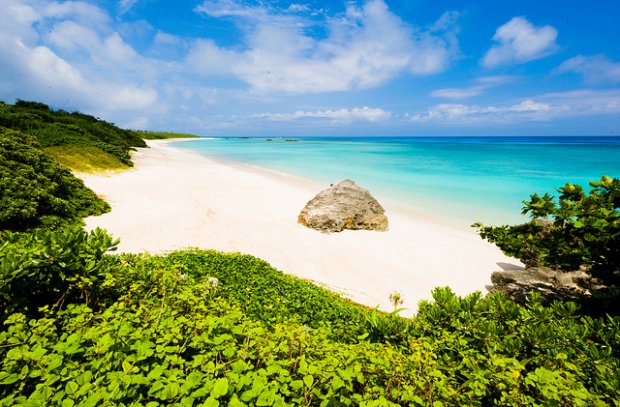 Image Credit: Chen Qu
The Nishihama Beach is a truly serene beach that would leave you speechless. You will be greeted by hundreds of fishes as soon as you enter the sea.
4. Kondoi Beach, Hateruma-jima Taketomi-cho, Okinawa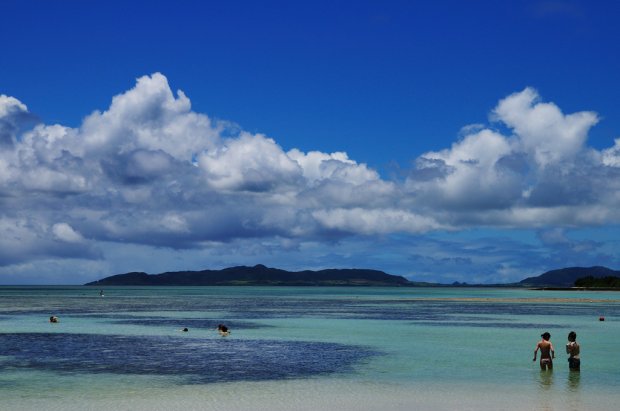 Image Credit: Ajari
Yet another stunning beach in Yaeyama-gun, Kondoi Beach is known for its clear waters with no jellyfish in it. Also, the facilities on the beach are great.
5. Aragusuku Beach, Miyakojima, Okinawa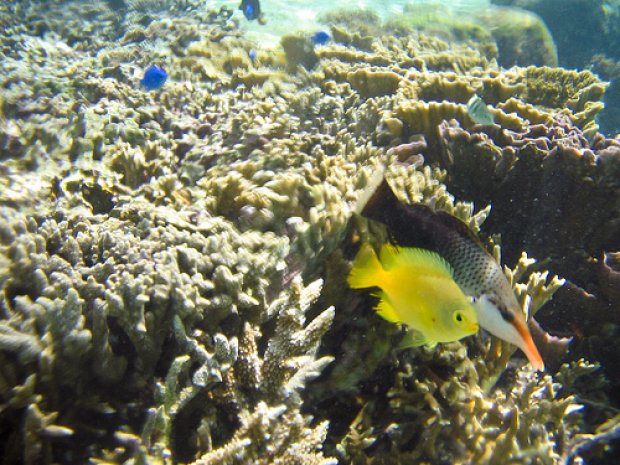 Image credit: Ippei & Janine Naoi
If you are in love with corals, Aragusuku Beach is the place for you. The corals are located behind a reef making the water calm most of the times.
6. Aharen Beach, Tokashiki-son, Okinawa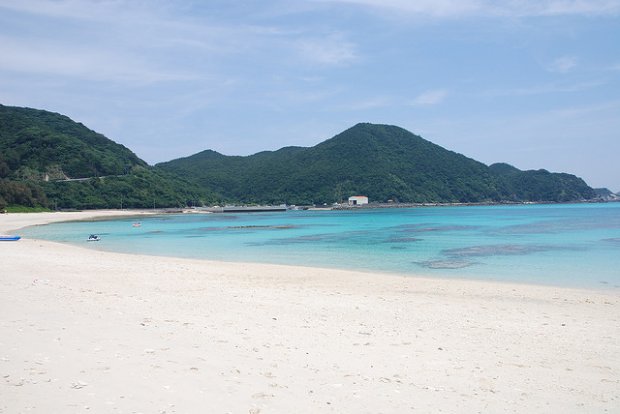 Image Credit: Dan
Just 10 minutes bus ride from the Tokashiki airport, Aharen Beach is blessed with crystal blue-greenish ocean water, white sands, greeneries and lots of fishes. A very clean beach to visit that is also very quiet.
7. Yonehara Beach, Ishigaki, Okinawa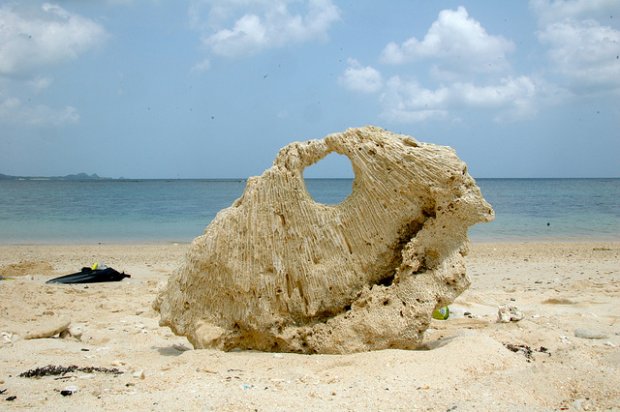 Image Credit: cotaro70s
Yonehara Beach is the most popular unofficial beach of Japan. Also famous for its coral reefs, Yonehara beach is a huge tourist attraction. It also has a campsite, which makes it even more popular.
Also Read: 5 Reasons Why Studying in Japan is My Best Decision Ever
8. Hatenohama, Kumejima-cho, Okinawa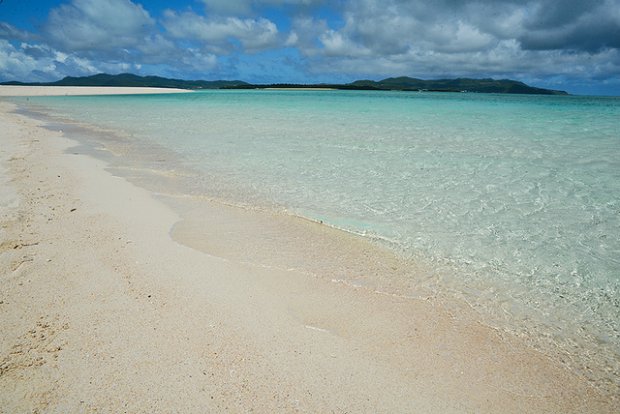 Image Credit: Nyon Nyon
A quiet and peaceful beach with very few people around, Hatenohama Beach is a true example of splendid work of nature. The sand is pure white and the sea looks at its best around this beach.
9. Sunayama Beach, Miyakojima, Okinawa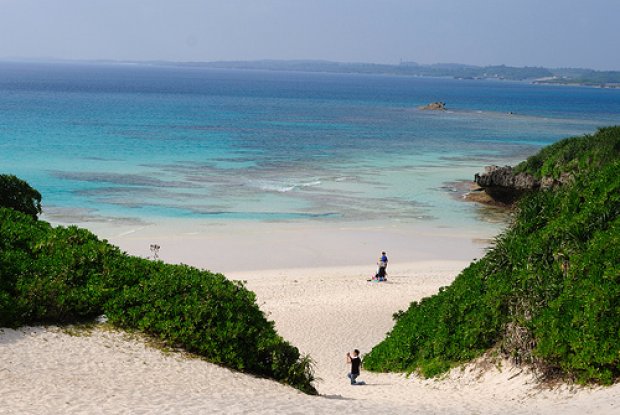 Image Credit: Martin Haesemeyer
The landmark feature of Sunayama Beach is the arch-shape rock formed by the waves crashing over the coral wall over years. Located at a distance of just 4km from the main city of Miyakojima, this is one of the popular tourist destinations that you should definitely visit.
10. Chirihama Nagisa Driveway, Ishikawa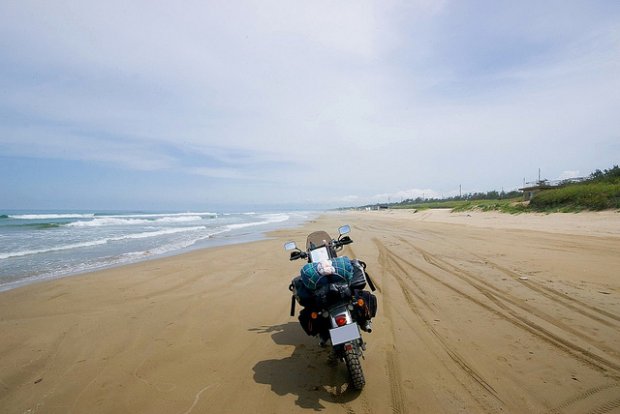 Image Credit: Berobeeman
This is apparently the only beach in Japan where you can drive along the coast. The main feature of this place is the casual stallholders that sell delicious grilled food.
11. Shirahama, Wakayama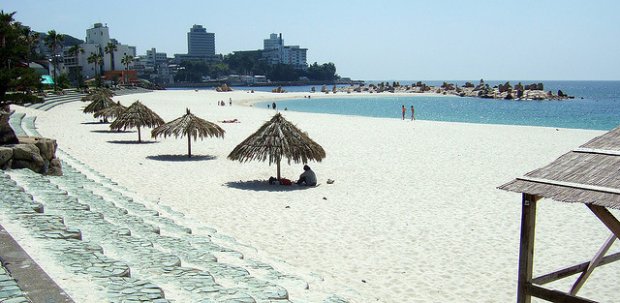 Image Credit: Henry Burrows
Shirahama is also known as the most sacred beach in Japan owing to its location that is between Kumano Pilgrimage and the divine mountain of Koya. On the left side of the beach is one of Japan's oldest hot water springs, Saki no yu Onsen.
12. Emerald Beach, Okinawa

Image Credit: Alexandre Courbot
The beautiful Emerald Beach is over 500 m long and is closed by a massive reef. This also makes it Japan's only beach lagoon.
13. Yumigahama, Tokyo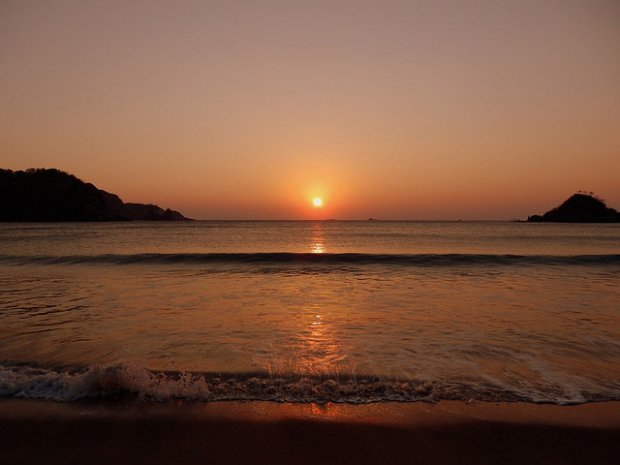 Image Credit: Izu navi
Yumigahama is a posh beach located on the Izu volcanic peninsula that was formed by the eruptions by Mt Fuji. This beach has a number of small harbours and resorts.
Also Read: How to Travel Tokyo on a Budget