With thousands of properties across the world, it's safe to say that Wyndham Hotels and Resorts is a tried and trusted name in the travel industry. Boasting comfortable stays matched by their warm hospitality, the Wyndham brand is a mainstay in the industry and one which many of us are familiar with.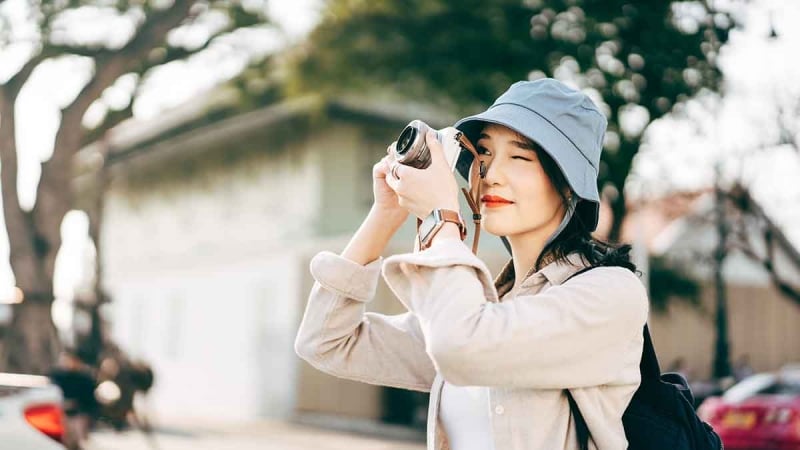 It's not surprising then to learn that in March 2023, the number of enrolled Wyndham Rewards members has officially reached 100 million! To celebrate this incredible milestone, Wyndham Hotels and Resorts is pushing out exclusive, can't-miss deals this month to reward Wyndham Rewards members! Here's a sneak peek at what to expect during this month-long celebration! 
Apart from the ongoing deals this month, Wyndham Rewards members get to enjoy a wide variety of perks, ensuring you can be rewarded as you travel the world. Members can look forward to using their points to redeem free stays, room upgrades, and more! 
Simply put, the rewards never stop for Wyndham Rewards members!
 Not a Wyndham Rewards member? Don't worry, because you can simply join for free now!
When? From now till 14 Mar 2023
Be rewarded when you stay at any Wyndham Hotels & Resorts between now and 14 Mar 2023! During this first week of exclusive deals, every stay of three or more consecutive nights earns you 15,000 Wyndham Rewards bonus points, which is the same as unlocking TWO free nights for a future stay! 
Just imagine: You're on the lovely beaches of Phuket, Thailand, enjoying the sun and waves, and pampering yourself at a lovely hotel like Wyndham Grand Nai Harn Beach Resort Phuket. And after your relaxing vacation, you realise that you've now unlocked two free nights' accommodation at, for example, the restful retreat Wyndham Vuon Vua Thanh Thuy overlooking the Lotus Lake near Hanoi Vietnam! Now that's a deal any avid globetrotter would love! 
When? 8 Mar to 1 Jun 2023
This one is for all the avid staycationers who love chilling and relaxing in their hotels. Turn your stay at participating Hotels by Wyndham into a relaxing getaway in and of itself. Simply stay at a participating hotel for two or more consecutive nights and earn up S$35 credit which you can use on-site to pamper yourself with delicious dinners, happy hour cocktails, spa treatments, and more during your stay! 
Some of the notable hotels that are part of this deal include Wyndham Grand Phuket Kalim Bay, Wyndham Grand Nai Harn Beach Phuket, Wyndham Grand KN Paradise Cam Ranh, Wyndham Grand Shanxi Xiaohe Xincheng, Wyndham Grand Qingdao, Wyndham Grand Plaza Royale Ningbo, Wyndham Grand Foshan Gaoming, Wyndham Grand Zhaoqing Downtown, La Quinta by Wyndham Xiaohe Xincheng, and Wyndham Grand Kunming East. 
When? 15 Mar to 20 Jun 2023
What's a little vacation without a little bit of excitement? In conjunction with reaching 100 million enrolled Wyndham Rewards Members, Wyndham Hotels and Resorts will be holding monthly raffles for three months where more than 30 members stand a chance to win 30,000 Rewards Points each! Just remember to follow Wyndham Rewards APAC on Facebook and Instagram to participate in the 1 Million Rewards Points giveaway contest! 
And how do we suggest spending your new points? Why by redeeming them for free stays at thousands of Hotels by Wyndham worldwide of course! You could visit Oceania and stay at the cozy Tryp by Wyndham Tory Street Wellington in New Zealand, or TRYP by Wyndham Pulteney Street Adelaide in Australia. 
Better yet, you can redeem a stay at Howard Johnson By Wyndham Incheon Airport and explore South Korea to your heart's content. Or, if you prefer a short getaway in Southeast Asia, you can use your Wyndham Rewards Points to redeem stays at Trinidad Suites Johor, Trademark Collection by Wyndham in Malaysia, Super 8 by Wyndham Singosaren Solo in Indonesia, or Ramada By Wyndham Manila Central in The Philippines. 
The possibilities are endless! Check back to our Wyndham Rewards APAC Facebook and Instagram to participate! 
When? 22 Mar to 20 Apr 2023
Want to get some Wyndham Rewards points but not planning on travelling anytime soon? No worries! For a limited time during Member Month and beyond, Wyndham Rewards members will be able to buy additional Wyndham Rewards points and enjoy a bonus 40% on their purchases! 
That dream staycation at the brand-new Wyndham Danang Golden Bay suddenly seems a lot closer, doesn't it? Along with exploring Vietnam's lovely travel gem. Alternatively, you could also spend your points on a stay at Wyndham Beijing North and rediscover the many faces of culturally-rich China on your next big trip!
When? 30 Mar to 6 Apr 2023
Booking a vacation should be a convenient and stress-free experience. From 30 Mar till 6 Apr 2023, Wyndham Rewards members can book a stay at any of the many Hotels by Wyndham in the world via the Wyndham Hotels and Resorts mobile app and save up to 30% depending on the length of your stay! 
Guests staying for two or more nights get to enjoy a 15% rebate, while those staying for three nights unlock a 20% discount. The best deal though (30% off) is reserved for Wyndham Rewards members who stay for four or more consecutive nights!  
Don't delay, download the app now and prepare to reap the rewards! Available on the App Store and Google Play Store. 
What are you waiting for? Sign up as a Wyndham Rewards member now to enjoy all these awesome deals and membership perks! You've earned this!
Psst…Did we mention that signing up is free?
---
Brought to you by Wyndham Hotels and Resorts