Well, it's probably best to say it right off the bat – there are NO CATS OR CAT CAFÉS on Cat Street. (Cat lovers, please turn your paws to Yanaka Ginza instead!)Covering a considerable distance between Harajuku to the heart of Shibuya, Cat Street (formally known as Kyu-Shibuya-gawa Yuhodoro and informally as Ura-Harajuku) features a whole array of shops and cafés that would appeal to those who are not too keen on the hyper-kawaii gyaru style that Takeshita Street is known for. Rather, this laidback street is perfect for those who want a quieter time from the bustling affair that is Takeshita Street, and are looking for contemporary trendy styles. But where and what exactly should you go and do in Tokyo's hipster paradise? Let's find out!
1. The street itself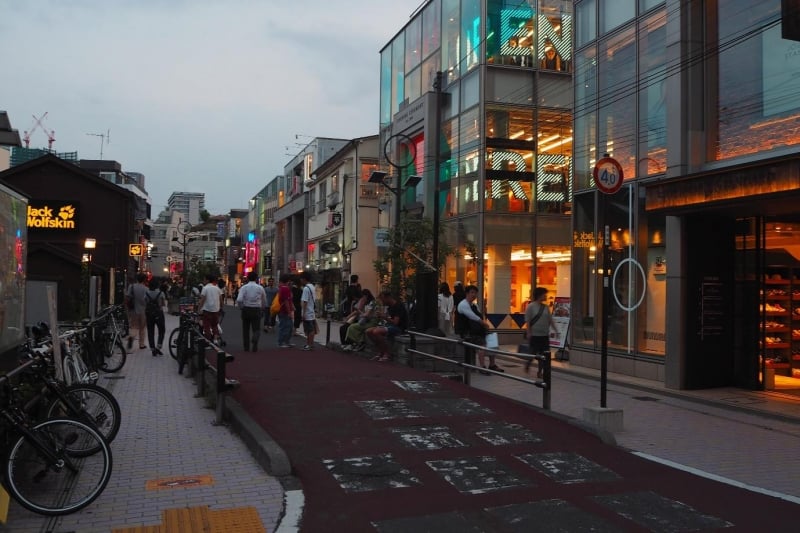 The ambience of a place pretty much tells you what it's all about, and that of Cat Street doesn't lie. A turn in from the busy main street of Harajuku, you'll have a great time just walking down this relatively quieter area.
The best time to head down would be the early evening, just as the sun is about to set. With the cooler weather at the end of the day and the shop lights just turned on, you'll be able to spot youths and young couples chilling out together on the low barricades just outside the shops that line both sides of the street.
2. Stores
Brand Outlets
You'll definitely spot major brand labels as you walk along Cat Street, with outlets by Jack Wolfskin, Chanel, Oakley, and Ralph Lauren easily accessible on the Cat Street's main road, the last of which may offer prototype designs that cannot be found elsewhere. Other brands include Paul Smith, Timex, Tiffany and Toms, to name a few.
Other independent labels have also made Cat Street their home, so if you got your eyes on a particular label, you can check the map here if they are located there.
Jetoy Japan Store
If you had somehow managed to miss the warning at the beginning of this article and are still looking for something feline-related in Cat Street, here's  some consolation for you.
Korean brand Jetoy has set up shop in Cat Street, and you get anything from pouches, stickers and stuffed toys with the illustrated cat Choo Choo on them. The cats are just too cute to miss out on, so you should pay this shop a visit even if you're not a cat lover. Plus, you can say you at least saw some cats on Cat Street!
Pink Dragon
It's not difficult to miss the golden egg that has literally been placed on a pedestal at the front of this fashion store. While the egg itself is a mark for the end (or beginning) of Cat Street, the store will definitely catch your attention as you walk by. Decorated to look both hip and 1950s Rock 'n' Roll retro at the same time, the store offers a collection of clothes and accessories quite inspired by a similar era.
Asoko
With the concept of "Enjoying Surprise", it's hard not to find something that will catch your fancy. With over 1,000 creatively designed items displayed in a museum-style shop, you'll definitely find something to be amazed about on every shelf. A good place to grab some souvenirs for yourself and others back home, as the prices here are pretty good too!
Ragtag
If you're all about second-hand clothing then this is the place for you. At Ragtag, you'll be able to find a wide selection of brands, even designer ones, for a fraction of their original cost. The glassy exterior is hard to miss, and with three levels of clothing to look through, you'll surely find something to your liking. Prices here, however, aren't exceptionally cheap, so don't expect to go too crazy here.
Le Ciel Blanc Omotesando
Fancy getting married in Japan? Le Ciel Blanc has a branch in Omotesando, complete with a chapel, party space and cuisine to celebrate your special occasion. They have a variety of packages for your special day, which you can check out here.
Cat Street Gallery
A gallery space right in Cat Street – who knows what you would chance upon on the day of your visit? Of course, you can check their schedule here to see if there is anything happening that strikes your fancy!
3. Food
Takoyaki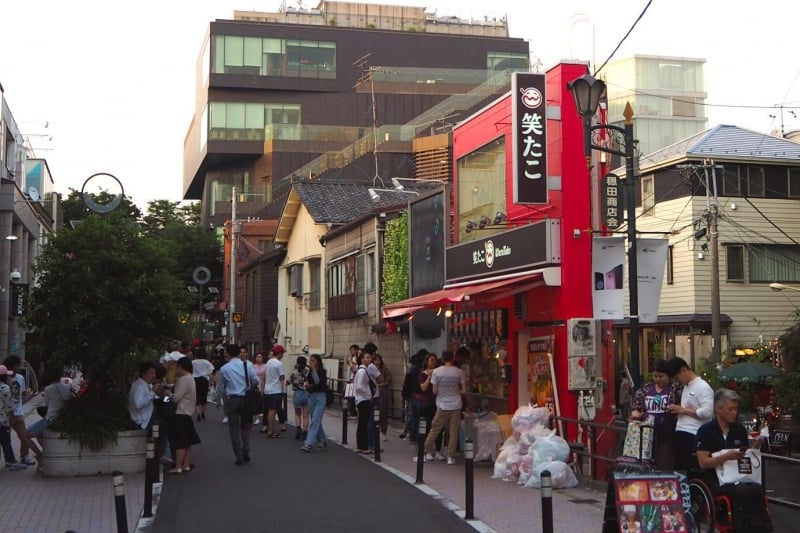 Of all the places to find this popular street food, you can find it on Cat Street. A branch of Waratako is located along the main stretch of Cat Street, and is quite popular with the crowd. The bright red store (with the crowd, it's also hard to miss) offers a variety of toppings to go along with your takoyaki, such as negi (spring onions), beni shoga (red pickled ginger), and omelette.
Bubble Tea
While Bubble Tea (or Tapioca, as it's called in Japan) is not new to Japan, it's hard to find a bubble tea spot in the country that sells a decent cup. Here at Cat Street though, you'll be spoiled for choice with Gong Cha and The Alley Lu Jiao Xiang. Take the chance to grab a cup, find a resting spot, and sip down a few chews as you watch people stroll along the street.
Burgers
Cat street is also home to several independent burger joints, so if you're fancying a good burger, there's something for you here. The Great Burger has been touted to be one of Toyko's best burger shops with authentic milkshakes, while an alternative to it is a branch of Freshness Burger with its old school American diner feel.
Lobster Rolls
This is another crowd favourite, and it's not hard to figure out why. Luke's Lobsters offers authentic and delicious seafood rolls, and while the size isn't so much so, the taste definitely is. Hailing all the way from New York, one of six shops has made its home in Cat Street in 2015. A generous serving of freshly prepared juicy shellfish awaits if you can brave the rather long queues, so don't just buy a single roll when it's finally your turn!
Baked Goods and confectionery
If your sweet tooth is already aching for that sugar rush, there's a variety of stores you can check out. COCO-Agepan is a little booth affair that offers a variety of delicious agepan (fried bread) cooked with coconut oil, while Good Town Doughnuts offers a chill café ambience in which to enjoy doughnuts (with vegan options available) and coffee. If you're into caramels, Number Sugar offers a variety of delectable flavours you can chew on and bring home. Pancake lovers will love Rainbow Pancake with its Hawaiian-inspired menu, with its cream cheese being particularly popular.
Cafés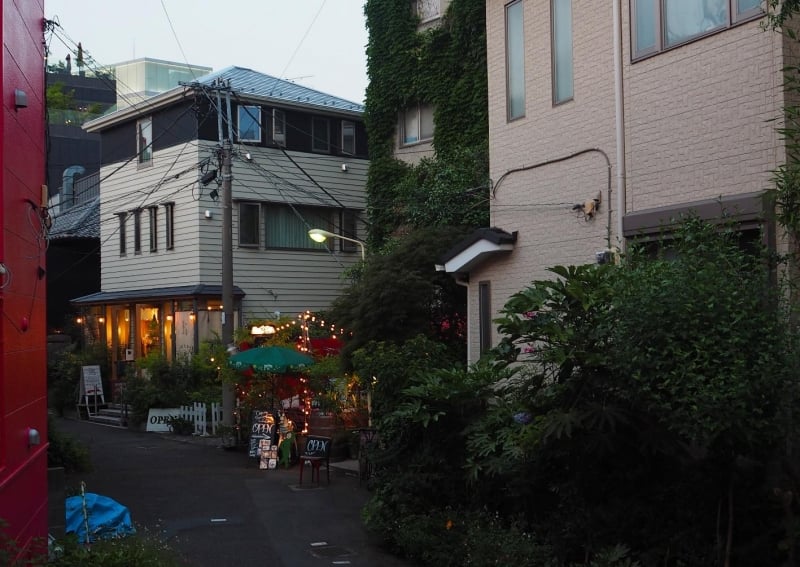 Needless to say, Cat Street is home to plenty of stylish cafés and restaurants that you can unwind in.  The relaxed Italian-inspired décor of La Fee Dilice will definitely attract you to it, not to mention it's located on the edge of a laidback alley from Cat Street main.
The Roastery by Nozy Coffee
offers quality coffee and pastries in a dated Brooklyn style store, while
Café Honey Mi Honey
is every pink lovers' paradise. The list goes on and on, but we'll stop here for you to discover the hidden gems yourself!
4. Photogenic Spots
The Little Bakery Tokyo
While also a food spot, you'll definitely want to snap some shots here! The décor is flowery and that of quaint English teatimes, and you can get anything from pastries to cheesecake and sandwiches here. Take-out items are also painstakingly wrapped so that you can snap pictures of them even away from the shop!
Castillo de Handa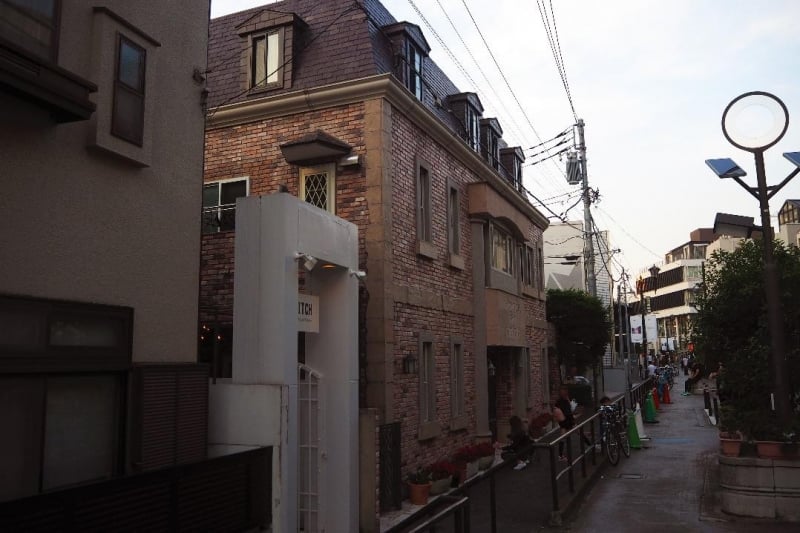 Even if you do not get to enter through the heavy wooden doors of this gift shop, the Castillo de Handa has a rustic red brick façade that's sure to be a nice subject for any photo! The architectural style is so different from that of the buildings beside it that just looking at it makes you forget that you're in Japan. If you're looking for another building with a similar feel, try the Ralph Lauren store.
Design Festa Gallery
Nothing screams better than free, so you'll be hard-pressed to miss out on this gallery where works of various artists will be displayed, of which you can take photos with! The gallery's neighbour, Sakura Tei, is also artistically decorated both outside and in, so you'll be spoiled for choice here!
Street Art and Murals
There's no shortage of street art for you to post in front and snap pictures of on Cat Street. One particularly popular among instagrammers is the "Now is Forever" wall that was painted by American artist Stephen Powers in 2014, while the HOLE mural by Tokyo-born artist Ly found outside of fashion store IAMI HOLE is both charmingly bleak and funny at the same time.
The pink "bus stop" just outside of Café Honey Mi Honey makes for an adorable photo spot, while those looking for a more earthy green backdrop can try the spot outside Harajuku Mental Clinic and BOX CHARM Industry.
While we most definitely haven't covered every nook and cranny of Cat Street, we hope it gave up a head start on what you can expect to see there. With stores opening and closing by the year, what might be around now might not be so in a few years, but that's the very nature of Cat Street – like its feline namesake and the spirit of the trendiness it promotes, it's fickle and ever-changing.
One joy of walking around Cat Street is discovering its little secrets for yourself, so take time to stray from the main road and head down subsidiaries – who knows what you may find!
Also read: 30 Fun Things to Do in Tokyo on Your First Visit [Updated 2019]