Travel can be a funny thing. There's a certain thrill in discovering a new place, in uncovering the intricacies of its cultural nuances. But there's something extremely delightful and satisfying when the place is still relatively undiscovered by the rest of the world — when it's free from throngs of tourists and their innocuous selfie sticks. But eventually, when the place is a real gem, more and more people start coming over and roads become alive with animated chatter hailing from all corners of the globe.
Well, Kanazawa is one of those places. Often hailed as Kyoto's less-touristy counterpart, Kanazawa retains all the charm and nostalgia of olden Japan — sans the crowds. Here are eight reasons why you should start planning a visit, especially while it's still a hidden gem.
1. It is home to one of Japan's most beautiful landscaped gardens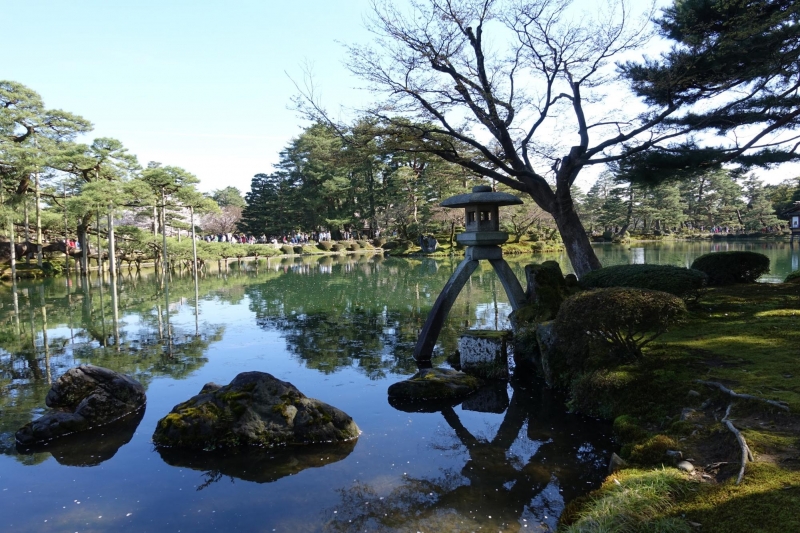 There are three gardens in Japan that are acclaimed to be the country's most beautiful landscaped gardens — the Koraku-en Garden in Okayama, the Kairaku-en Garden in Mito, and Kanazawa's very own Kenroku-en Garden.
The Kotojitoro Lantern (pictured above) is the garden's iconic symbol, being over two metres tall and built with a unique two-leg structure. It can found at Kasumigaike Pond, which is situated at the centre of the garden.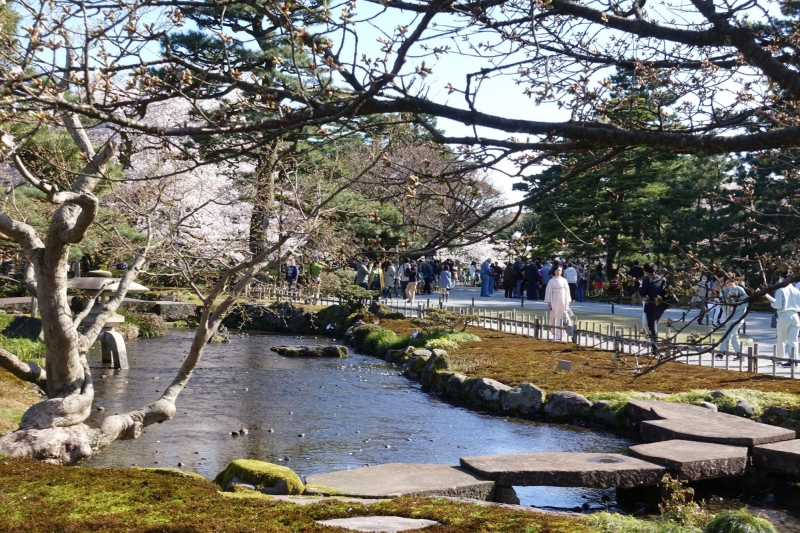 The spacious garden grounds are peppered with wide open spaces and tranquil bodies of water. The garden is also home to various flowering trees, making it a delight to visit no matter the season. Marvel at plum blossoms and cherry blossoms during spring and be stunned by the warm, earthy tones of fall when you visit in the autumn season.
Take a stroll around the garden, or snack on traditional sweets and sip on Japanese tea at one of the area's many teahouses.
Opening hours: 7am to 6pm (March to mid-October), 8am to 5pm (mid-October to February)
Entry fee: ¥310 (SGD4)
2. You can explore the Ninja Temple
Ninjadera Temple — colloquially known as 'Ninja Temple' — is an absolute architectural delight. Boasting of an unassuming exterior, the temple has nothing to do with ninjas per se, but it earned its namesake thanks to the numerous deceptive defences it houses within. For example, the temple might look to be only two stories high from the outside, but it actually has four stories with seven internal mezzanine floors!
You can only explore the interior of the temple on a guided tour, which would require making reservations. Each tour lasts about 30 minutes and is conducted in Japanese. However, English description manuals are available upon request. Visitors have to adhere to strict rules, such as an early check-in that's exactly 10 minutes before the tour begins. Speaking or even translating a few words during the tour is strictly prohibited, too — even if you have a Japanese friend in your group.
Photographs are not permitted during the tour, during which you'll be brought through numerous staircases concealed behind closet doors or even within ceilings. You will also spot secret mezzanine levels. Another surprise is the alms box at the temple's entrance, which can be converted into a trap. It is fitted into the temple floor and can be removed before being covered with a tatami mat, creating a terrifying pit that's three metres deep.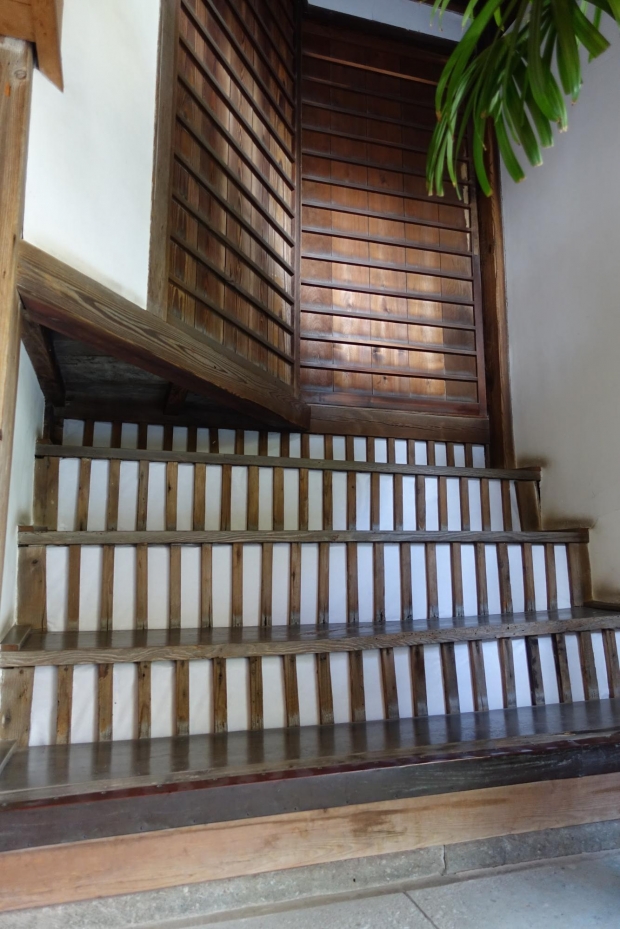 Towards the end of the tour, we were brought to Akari-Tori Stairs (pictured above). Visitors are permitted to photograph these stairs since they are located outside. Interestingly, the white parts are made of translucent Japanese Shoji paper. Guards hiding behind the stairs will be alerted upon the arrival of any intruders, and will even be able to stab their ankles through the paper if needed.
Opening hours: 9am to 4pm (weekdays), 9am to 4.30pm (weekends)
Reservations can only be made through phone (076-241-0888), with tours conducted every 30 minutes
Cost: ¥1000 (SGD12) for adults, ¥700 (SGD9) for children
3. There's a nostalgic Geisha district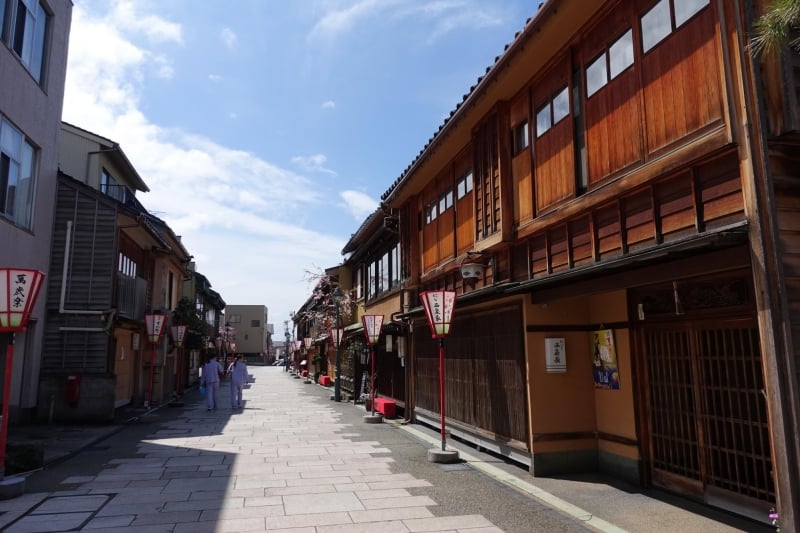 The Higashi Chaya district in Kanazawa is one of the city's best preserved Geisha districts. It was established in 1820 to entertain nobility. It's home to rows of chaya, otherwise known as teahouses, where geisha would entertain customers with dancing, traditional musical instruments, and drinking games over dinner. Today, many of these chaya have been converted to cafés, restaurants, souvenir shops, and museums.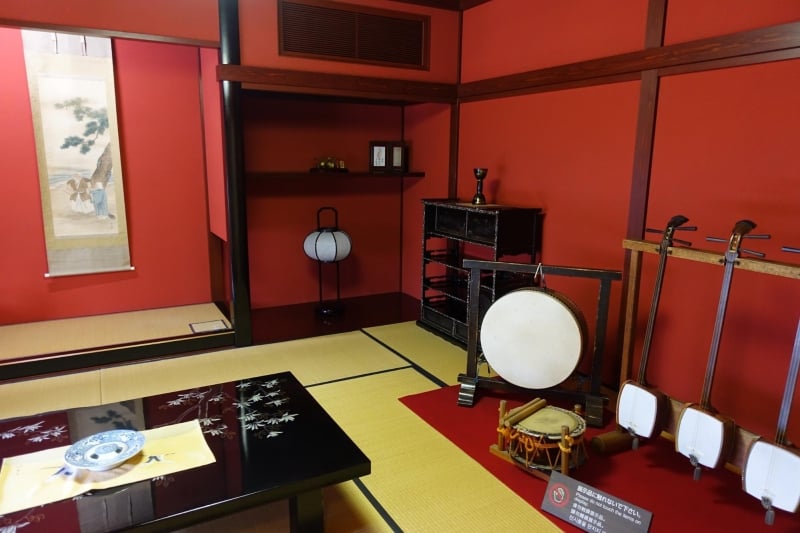 The museums allow visitors to have a glimpse of the life of the Geisha who once entertained and performed at those very chaya. Wander inside the Ochaya Shima Geisha House (photographed above), which displays many accessories once worn by the Geisha as well as the musical instruments that they played.
Ochaya Shima Geisha House
Opening hours: 9am to 6pm, daily
Cost: ¥500 (SGD6) for adults, ¥300 (SGD4) yen for children under the age of 16
4. It also houses a Samurai district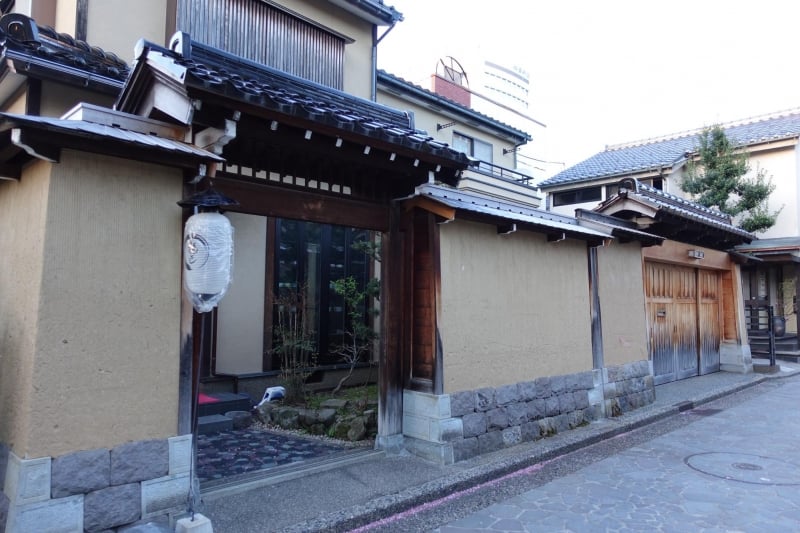 The Nagamachi Samurai district was where olden-day Samurais used to reside with their families. Samurais were trained in military tactics and battle strategies and were attached to particular clans. Think of them as Japanese warriors who used weapons such as spears, bow and arrows, and swords.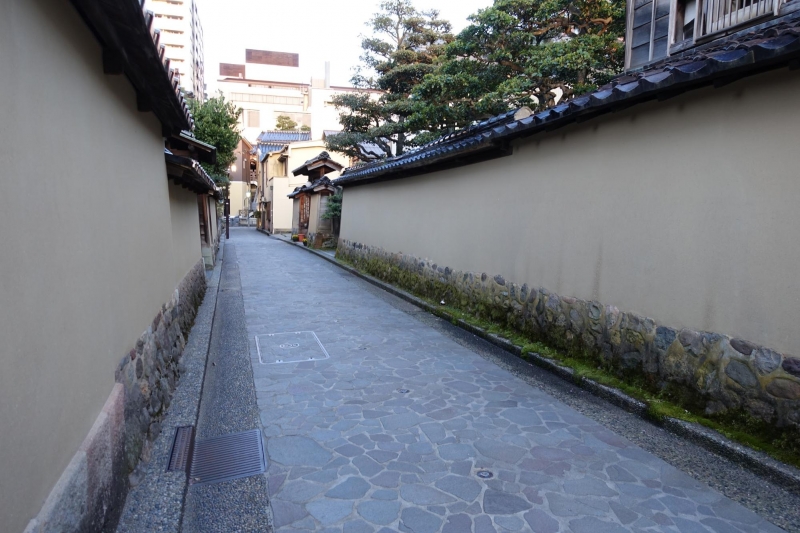 Similar to the Higashi Chaya Geisha district, most of the residences have been converted into shops and restaurants. The Nomura-ke Residence is definitely worth a visit. It's where you can view various items that have been preserved from past eras.
Nomura-ke Residence
Opening hours: 8.30am to 5.30pm, daily
Cost: ¥550 (SGD7)
5. Visitors can gain insight into the famed gold leaf industry
Kanazawa is reputed for its gold leaf industry, now accounting for 99% of Japan's total gold leaf production. The gold leaf here in Kanazawa never becomes discoloured or oxidised and is created by beating gold into an incredibly thin sheet.
You can find numerous gold leaf items such as gold leaf cosmetics, or even consume it when it's placed over ice cream and cake. If you prefer a more hands-on approach, you can also participate in gold leaf application classes!
6. The market is bursting with local delicacies
Omicho Market is Kanazawa's bustling local market, which is home to approximately 200 shops. This market is busiest early in the morning when vendors start arriving with fresh produce and seafood. The afternoons see the arrival of locals who come to dine at the various restaurants.
Fresh seafood line the alleys of Omicho Market. One of the most popular dishes to have there would be the Donburi, which is basically a rice bowl topped with a variety of sashimi slices.
Opening hours: 9am to 6pm, daily (with many shops closed on Wednesdays, Sundays, as well as national and New Year holidays)
7. The city is simply gorgeous during the sakura season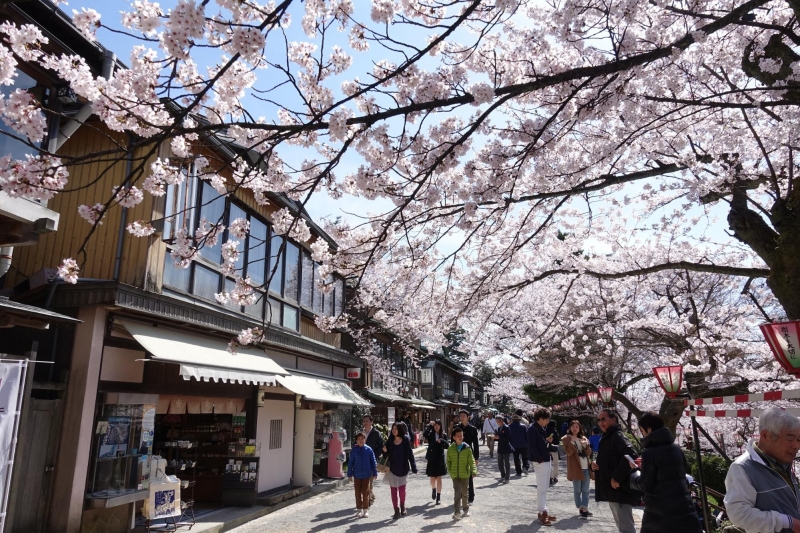 From the end of March to early April every year, Kanazawa erupts in a stunning explosion of pink. This is the sakura season. You simply have to see it with your own eyes!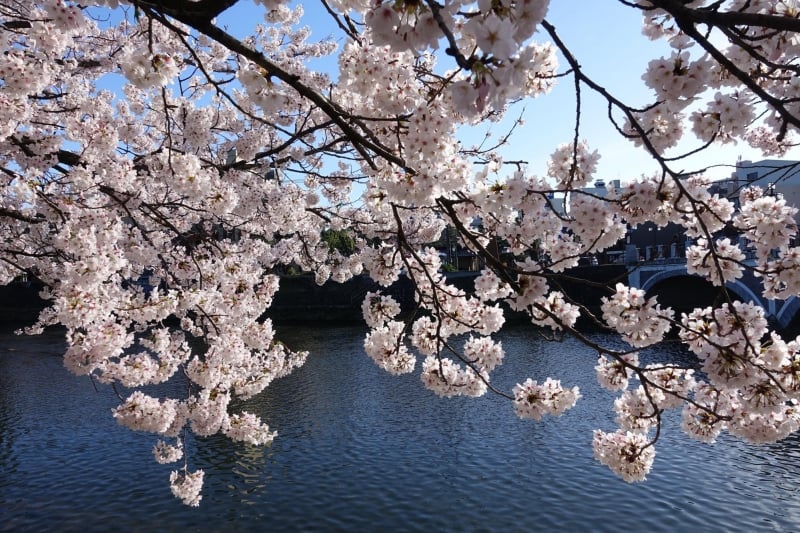 It's not uncommon to see locals having a picnic under the pink canopy at Kenroku-en Garden as well. Kenroku-en Garden hosts a nighttime light event, where the cherry trees are illuminated with coloured lights once dusk falls. Other Popular viewing spots include Kanazawa Castle and Kazuemachi Geisha Street.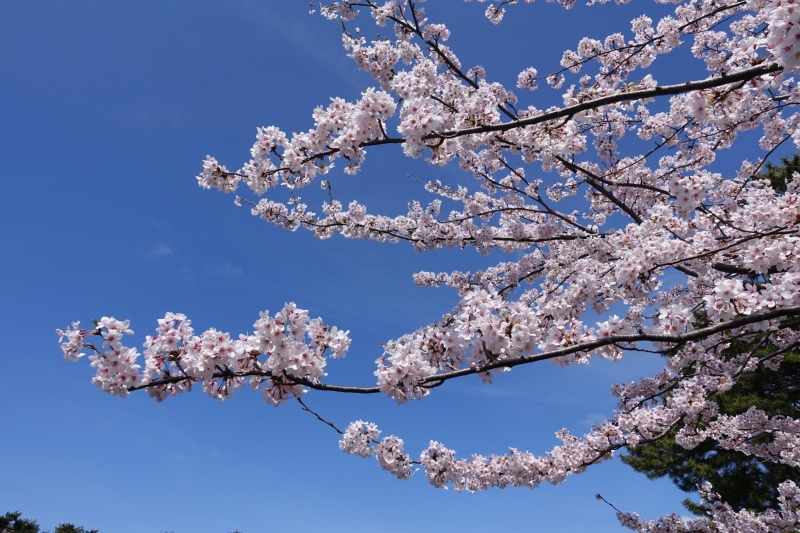 8. Kanazawa is also accessible from Tokyo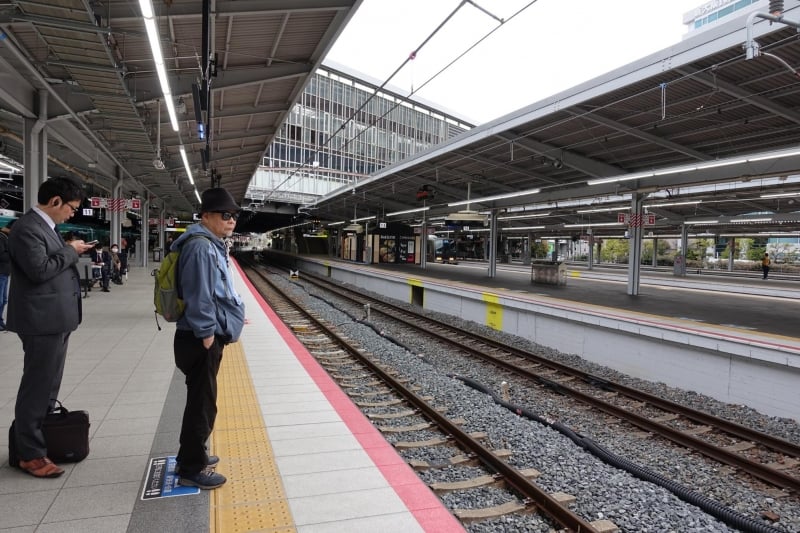 Kanazawa can be easily reached from Tokyo via the JR Hokuriku Shinkansen (Japanese bullet train). The journey only takes about 2.5 to 3 hours. You can choose to take a day trip to Kanazawa, but we highly recommend spending a night or two there to fully explore the city. A one-way ticket costs about ¥14,000 (SGD174) and is fully covered by the Japan Rail Pass.
Within Kanazawa itself, the Kanazawa Loop Bus covers all of the city's main attractions, making getting around a breeze. There is a Right Loop and Left Loop, with both routes departing every 15 minutes from a bus stop right outside Kanazawa Main Station. Tickets for the Kanazawa Loop Bus go for ¥200 (SGD2), with a one-day pass costing ¥500 (SGD6).
Tip: When using the Loop Bus, simply board from the back and take a numbered ticket. Before arriving at your desired stop, check the fare attached to your number at the information board positioned next to the driver. This is the fare that you'll pay as you alight from the front of the bus!
On your next trip to Japan, why not shake things up and discover the hidden gem that is Kanazawa? You won't be disappointed.
Also read: Beyond Tokyo, Osaka & Kyoto: 10 Family-Friendly Things to Do in Japan