Many travellers are completely fine with travelling to Korea without even a glimpse of Busan – after all, Seoul is the city they've heard so much about.
If you're thinking of doing the same, don't. You'll be missing out on too much.
Busan is undoubtedly one of Korea's greatest travel destinations, boasting great beaches, unique attractions and a flourishing art scene. To give you a snippet of what awaits you in this city, I will share the top six reasons to visit Busan.
1. Stunning beaches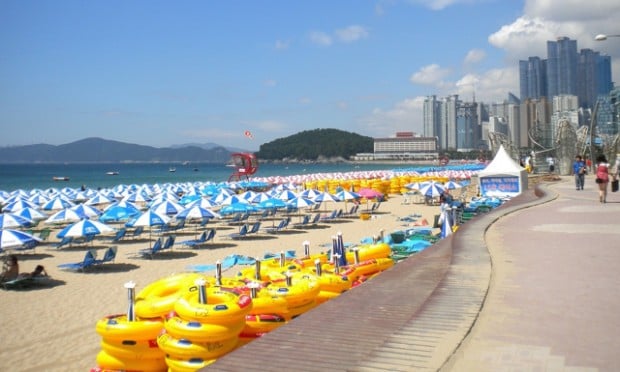 Busan is home to Korea's largest and most popular beach, Haeundae. Beyond the sea of parasols that line the shore in a beautiful colour-coordinated formation, the sea dazzles and entices. But Haeundae beach is not your only option! Nearby are Songjeong Beach and Gwangalli Beach, both of which are well worth a visit too.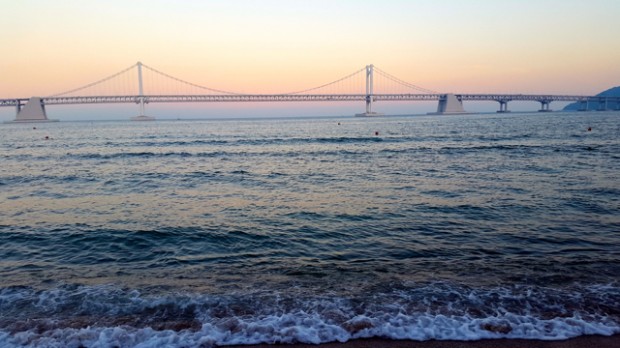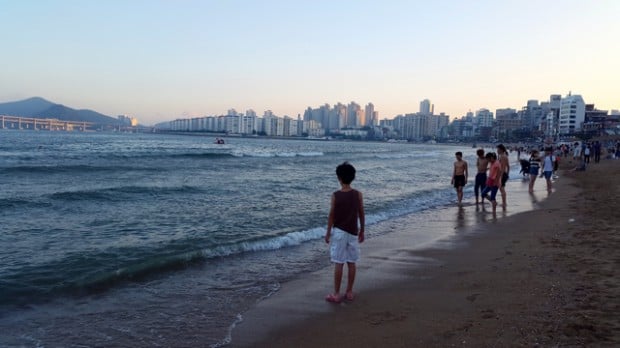 Gwangalli Beach is my personal favourite. Laze by the sea in the late evening, and you'll witness some gorgeous changes in scenery. As the sun goes down, the Gwangandaegyo Bridge lights up, and so do the billboards and signs that cover the facade of the buildings behind you. It's like Times Square by the beach!
2. Unique attractions
Busan offers a plethora of attractions, whether historical, cultural or natural.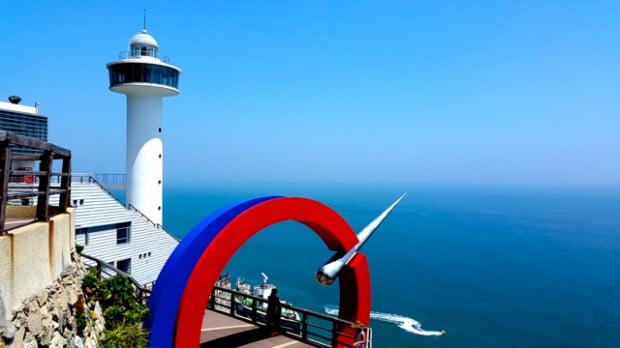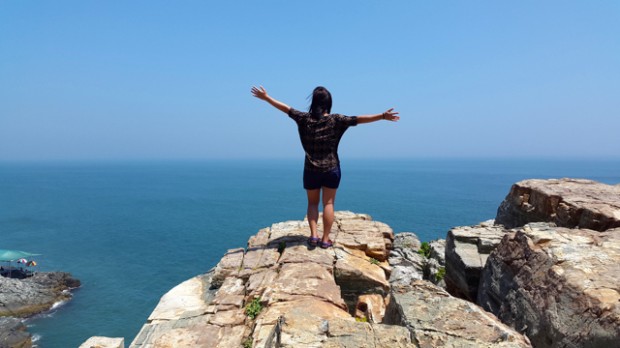 Quite possibly the most iconic attraction in Busan is Taejongdae Park, which features magnificent cliffs, fabulous ocean views and a lighthouse. The flight of steps that lead visitors to the lighthouse continues downhill to a huge slab of stone, the perfect photo spot.

Image Credit: cezzie901
Nestled amid the mountains and offering stunning views is the Seokbulsa Temple, and perched on the shore and overlooking the ocean is the Haedong Yonggung Temple.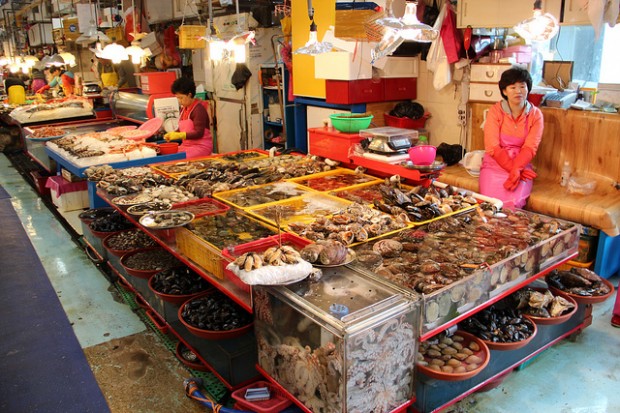 Image Credit: Wilson Loo Kok Wee
Let's not forget the Jagalchi Fish Market, the largest seafood market in Korea. If you have an appetite for fresh, raw or even live seafood, this is the perfect place to visit.
3. Gamcheon Culture Village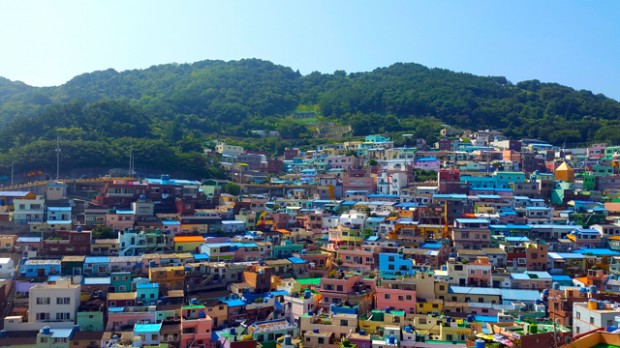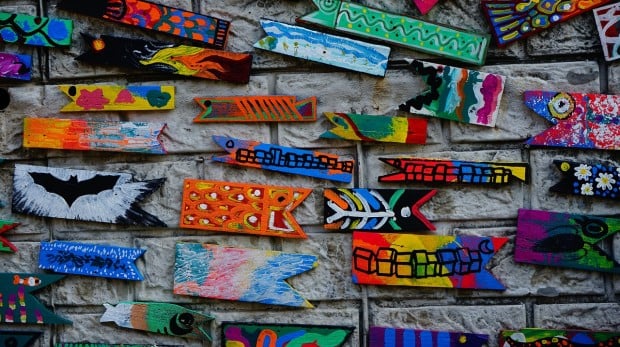 Gamcheon Culture Village, one of the most fascinating places I visited in Busan, deserves a point of its own on this list. In this quirky town, you'll find colourful houses and walls splashed with interesting murals.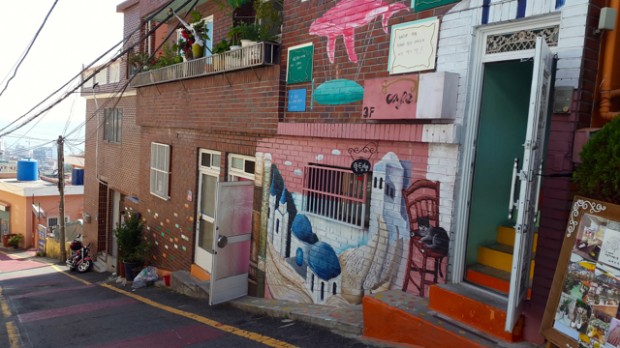 One of the things you must do in Gamcheon Culture Village is to get off the touristy main road, purposely "lose" your way and explore the labyrinthine alleyways at a slow pace. Call it the "Santorini of Korea" or appreciate it in its own unique right; Gamcheon Culture Village is a wonderful gem just waiting to be discovered.
4. Busan International Film Festival (BIFF)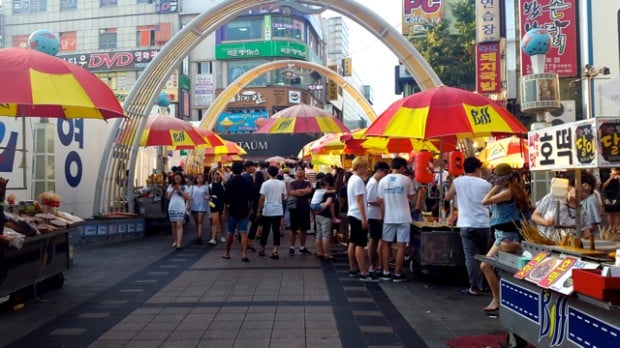 The renowned Busan International Film Festival (BIFF) is a great reason to visit this city. Held over ten days in October, BIFF showcases excellent international and local films. If your visit does not coincide with BIFF, you can still visit BIFF Square, a bustling cultural district lined with shops and street food stalls.
5. Great shopping and street food
I find that the shopping and street food in Busan is quite similar to that of Seoul – which means that it's nothing short of fantastic!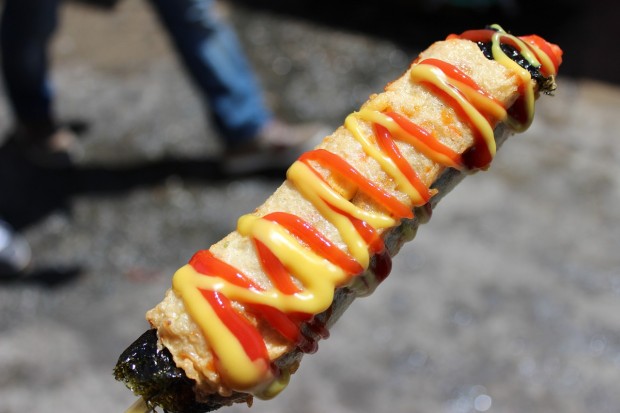 You'll never find yourself hungry in Busan, not when there's skewered chicken, tteokbokki (rice cakes), hotteok (Korean pancakes), tornado potato (skewered potato slices), uhmook (fishcakes in broth), delimanjoo (custard pastries) and so much more to try in between meals!
Busan is the epitome of street food paradise.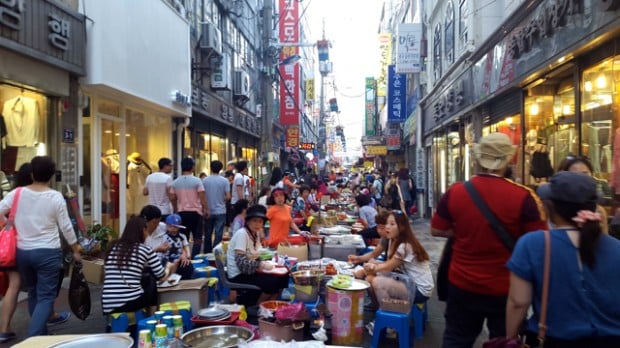 As for shopping, in Busan you can find traditional markets like Gukje Market just a stone's throw away from upscale shopping areas such as Nampo-dong.
Busan is also home to the largest department store in the world, Shinsegae Centum City!
6. Less crowds and a slower pace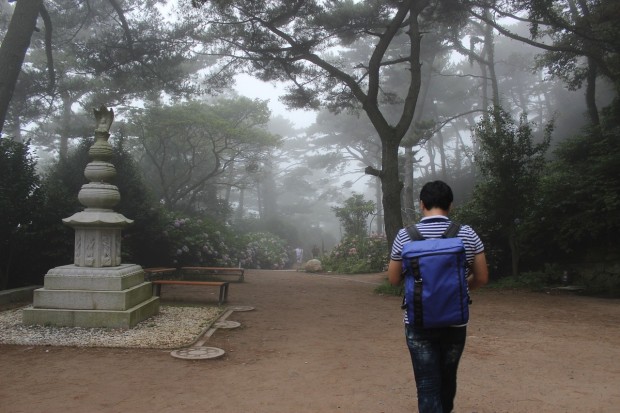 Busan exudes a vibe that is different to that of Seoul. It is less rushed and also has a laid-back feel. If you don't like the crowds, then you might prefer Busan over Seoul.
Mind you, this list could be much, much longer. Now that you have been introduced to some of the charms of Busan, you simply have to include this city in your Korea itinerary.
Getting from Seoul to Busan is simple – just hop aboard the KTX high speed rail and you'll arrive in just 2.5 hours. If you're up for a longer journey with stops along the countryside, look into the K-Shuttle, which is a bus tour that brings travellers to some of the best destinations in Korea!
This trip to Busan was made possible by Korea Tourism Organisation (Singapore Office).