In case you didn't know, Singapore currently has three IKEA outlines on the island. They are IKEA Tampines, IKEA Alexandra, and most recently, IKEA Jurong! The massive Swedish conglomerate is a favourite for many Singaporeans, especially their iconic Swedish meatballs!
Be it on weekends or during weekday dinners, large crowds often flock there just to have a taste of IKEA's Swedish meatballs and juicy chicken wings. 
Most importantly, we can't leave without stopping by the snack stand for a crazy affordable ice cream cone and hotdog! 
New Swedish bistro at IKEA Tampines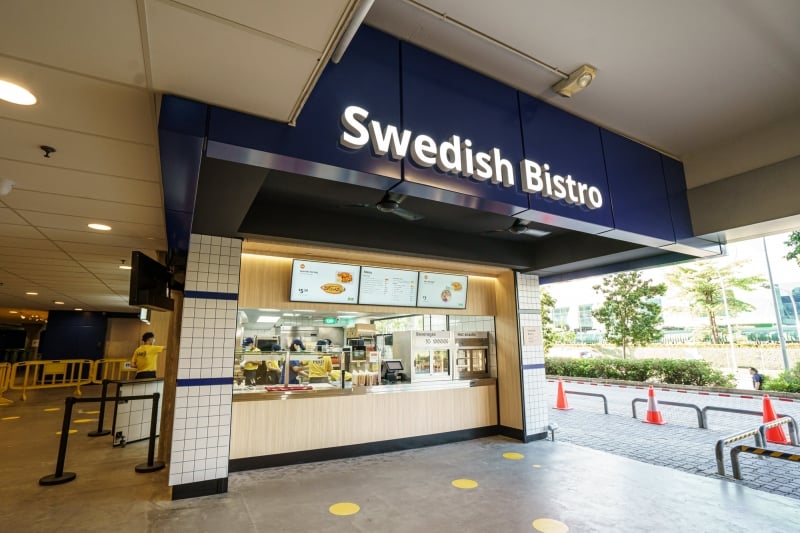 However, we'll admit that getting through the labyrinth of showrooms just to get a bite of the tasty food can be troublesome. That is why, you'll be happy to know that a new Swedish bistro has recently made its debut at IKEA Tampines! 
This is the first of its kind in Singapore! This new bistro is located on Level 1 near the entrance of the car park. Nope, this isn't a drive-thru ordering system; so, you'll still need to park your car before making your way over.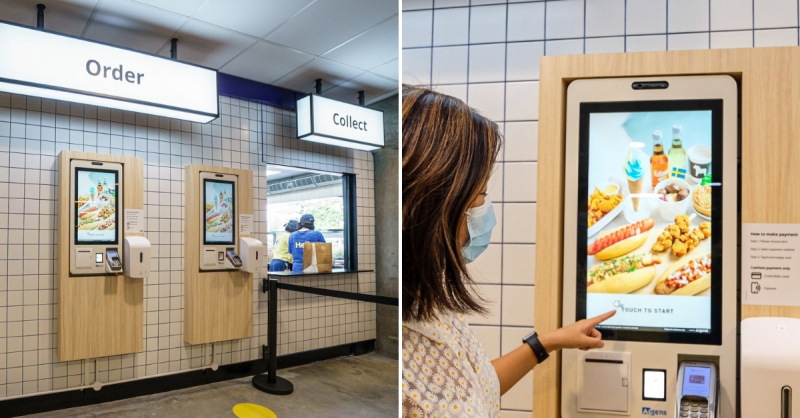 The automated ordering system mimics what you'd find at McDonalds or KFC, making the ordering process from start to finish very efficient. In other words, you'll just need to order and make payment, then get your queue number. After which, simply wait for the delicious goodies to be ready! 
What to order at the Swedish bistro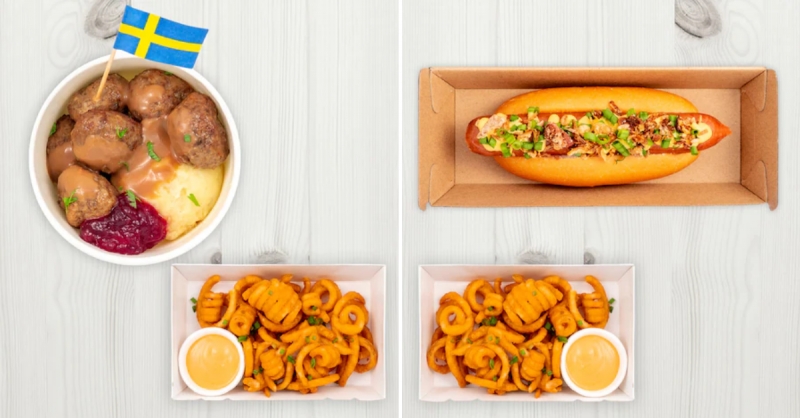 The Swedish bistro at IKEA Tampines serves everybody's classic favourites: Swedish meatballs served in cups (not forgetting the gravy, mashed potatoes, and lingonberry jam) and the classic hotdog. However, this time, it's topped with premium condiments like nacho cheese sauce, scallions, and fried shallots!
Also read: How You Can Get IKEA's Swedish Meatball Scented Candles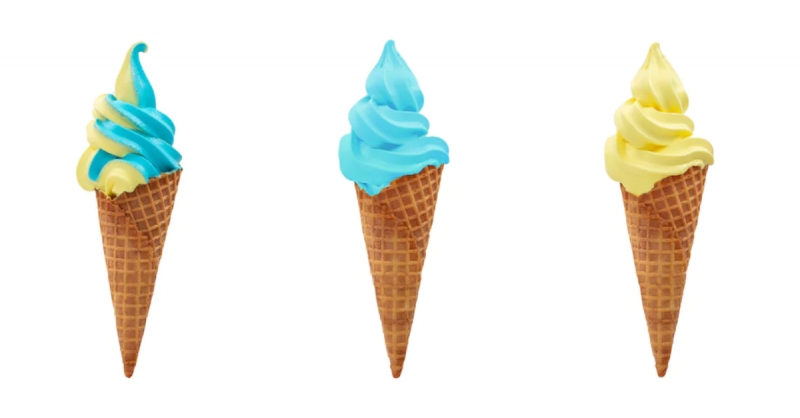 Need a sweet treat to battle the increasingly warm weather (August monsoon season, we miss you)? How about trying their Banana or Blueberry ice cream? 
So, next time you're craving some good ol' IKEA food but don't feel like queuing up inside, head over to the new Swedish bistro at IKEA Tampines instead! 
Address: IKEA Tampines, 60 Tampines North Drive 2, Singapore 528764
Opening hours: Sunday to Thursday, 11am to 9.30pm; Friday & Saturday, 11am to 11.30pm
---
All images credited to IKEA Singapore.