My entourage and I took a good half day to reach Kandy from Colombo. The distance was not an issue, but manoeuvring the tight spaces and traffic required the skill of a precision driver.
We took a short break as soon as we entered Kandy and I purchased a pack of the most satisfying cashews I have ever had. Each bite gave out a mix of buttery-nutty-milky goodness, and my only regret was not purchasing more! The next thing that caught my eye was the view of schoolchildren on the road. It was a cool Sunday, and these kids were dressed up in white. I later found out that Sunday school is compulsory in the country. Most Sri Lankans are Buddhists, and there are Hindus, Muslims and Christians as well.
My initial sights of Kandy gave me a good impression and I had a feeling that this particular place in Sri Lanka was going to be special. Kandy didn't disappoint. Here are the 7 things to do in Kandy which I found worth my while, and I can pretty much guarantee that it will be worth yours too.
1. Explore the Temple of the Sacred Tooth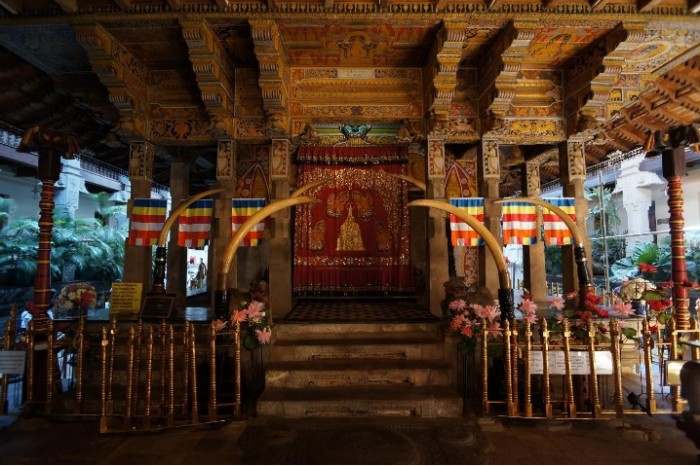 Image credit: Malcolm Browne
This particular spot is held in reverence by the locals. It houses a tooth of Buddha which apparently originated from India way back in the 4th century. According to legends, whoever holds the tooth is able to govern Sri Lanka. This World Heritage Site receives lots of visitors every day, bearing offerings of frangipani and lotus flowers. The tooth is kept in a private area and only revealed to the public once a year during Esala Perahera.
2. Walk around Kandy Lake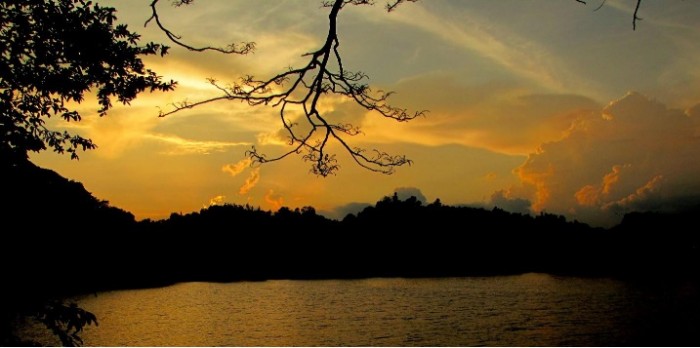 Image credit: Balathasan Sayanthan
If you're a person who's one with nature, this lake will resonate with you. Kids will also love the playground here, which has an entrance fee of Rs20.  In the evening, sit and enjoy the Kandyan cultural dances. The show begins at five in the evening and goes on for an hour. You can book your seat before the show starts, which is a plus! For once, you get to see Sri Lankan take on fire stunts, with drum plays and colourful costumes.
3. Breathe in the fragrance of the Peradeniya Botanical Gardens
Image credit: Koshy Koshy
This is the largest botanical garden in the country, covering 60 hectares of land and home to a humongous range of flowers and plants. The entrance fee is a bit hefty at Rs1100 for adults and half of that for kids; but if plants are your thing, you must visit this site!
4. Ride an elephant at the Pinnawala Elephant Orphanage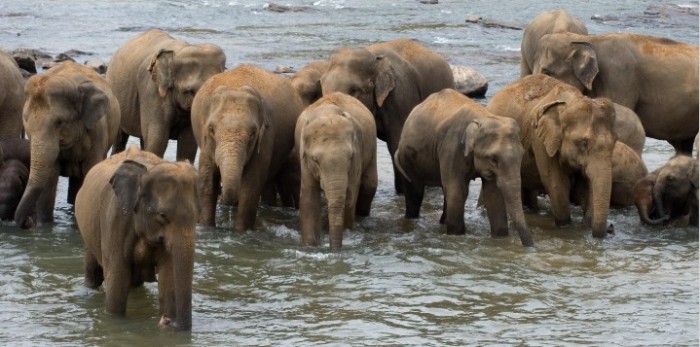 Image credit: Nigel Wilson
Yes, you read that right. This place is a home of sorts for elephants, with more than 80 of its kind walking around the park. Drop by at around ten in the morning, and you'll see how elephants are bathed. For a small fee, you can ride or feed an elephant. Be humbled by the majestic creatures as you stand almost toe-to-toe with them!
Also read: Meet the Wild Elephants of Pinnawala Elephant Orphanage
5. Get over your fears at the British Garrison Cemetery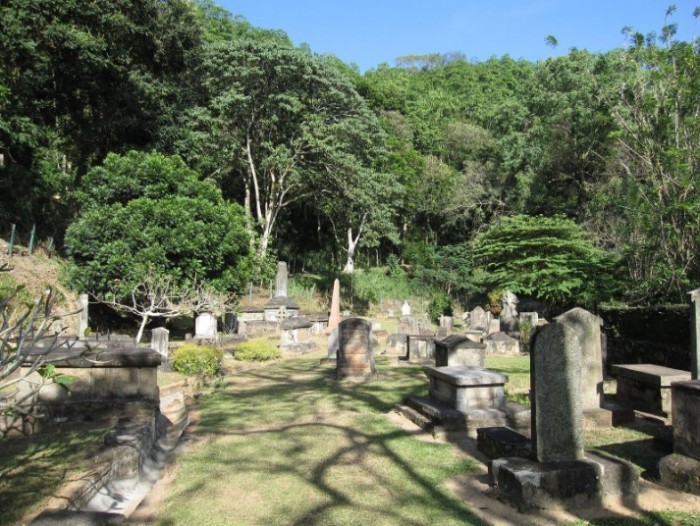 Image credit: Stefan Krasowski
In case you're wondering, there's nothing spooky here. The cemetery came to be in 1817 and is a short distance from the National Museum of Kandy. The gates open at 8.30am, and the cemetery is blessed with a scenery that beckons you with peace and quiet. British soldiers were buried in its grounds, and one of the most notable graves is that of Sir John D'Oyly. The former diplomat played a significant role in the 1815 Convention of Kandy when the place was annexed by the British Crown.
Drop by anytime between 8am to 6pm to soak in a different sort of Kandy history.
6. Light a candle at Kandy Devales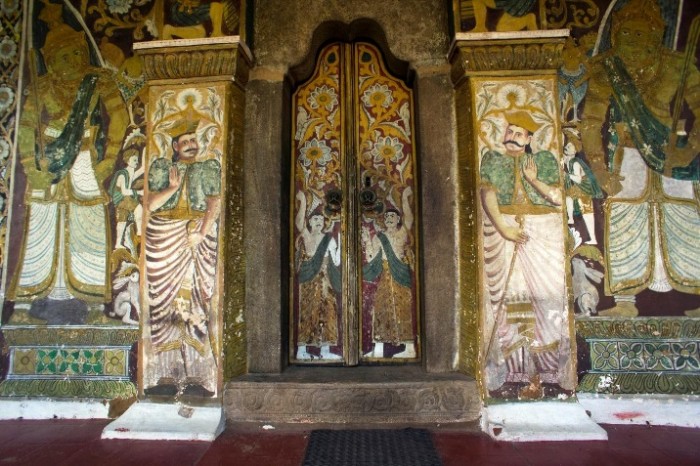 Image credit: Malcolm Browne
There's absolutely no need to reach into your pocket and remove your wallet, as this enchanting place is free to visit. The Devales is a set-up of temple complexes that showcase a mix of Buddhist and Hindu deities.
Walk past its gates and you'll find yourself mesmerised by rows and rows of burning lamps. This is how it's like every single day. Despite the tons of visitors, you'll find that the place isn't noisy. The sounds that fill the air come mostly from the chants of monks and priests. You can participate in the prayers and light a butter lamp. Offer a prayer from your heart and transcend it into the spark that lights your candle, and set it free.
I walked around and found myself staring at a serene Buddha statue. I closed my eyes and for a moment, I surrendered all my thoughts and wants.
The sacred Bo tree is also a focus point here. According to the locals, Buddha sat under the tree to meditate and eventually reached enlightenment.
7. Brush up on history at The National Museum of Kandy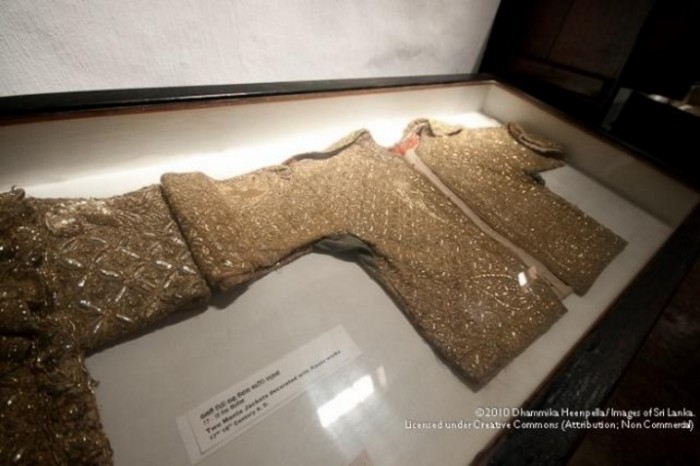 Image credit: Dhammika Heenpella
The building that houses treasures from the past is a piece of history in itself. The National Museum of Kandy was a palace where the queens of the king once stayed. Its architecture has been done to feature the Kandyan period and has been open to the public since 1942.
Expect to find dancing costumes, musical instruments, objects used by the Vedda community among others in its place. There are exhibitions conducted from time to time. The museum is closed on Sunday and Monday. Visiting hours on other days fall between 9am to 5pm.
Also read: 5 Reasons You Need to Visit Sri Lanka
Kandy might be a quiet town, but it is certainly rich with culture and history. With these pointers in mind, I hope you'll be booking a ticket or two to visit sometime soon!