Scenery, beaches, wildlife, dhal curry and Sri Lankan crab… what's not to love about Sri Lanka? Having recently seen an end to decades of tragic civil war, the country is undergoing a stunning recovery and establishing itself as an up-and-coming holiday destination, particularly for outdoorsy travellers.
But of course, while Sri Lanka is becoming more popular, it still lacks the centuries-old reputation of classic holiday destinations like Paris or Tokyo, with their countless must-see landmarks and dearth of travel guides. So you might be wondering what to expect – have no fear, for here we present 5 typical perceptions of Sri Lanka, and how it may actually surprise you… for better or for worse.
Expectation: The beaches aren't comparable to Bali or Bintan, obviously.
Why pick Sri Lanka for a beach holiday over firm favourites like Phuket or the Maldives, right? Some photos suggest that Sri Lankan beaches are not very pleasant.
Reality: They're as beautiful as any you'll find at world-class beach resorts.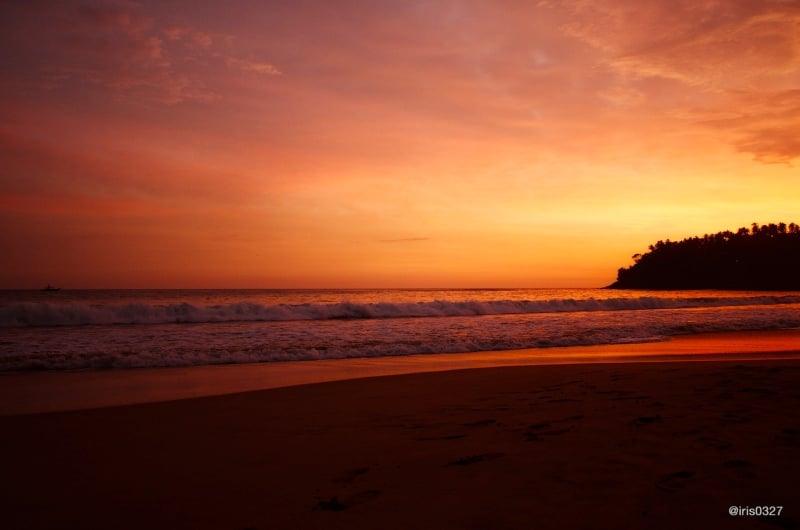 Well, Sri Lanka isn't spotless. But let's be honest, which country doesn't face a litter problem at one corner or another? Beaches like Hikkaduwa and Unawatuna in the Southern Province, as well as Uppuveli and Nilaveli in Trincomalee (just to name a few!) are very pretty indeed. Look forward to uncrowded shores, warm waves lapping at your feet and untainted sunset views.
Expectation: Animals of all species roaming freely everywhere.
You're right to expect lots of wildlife – Sri Lanka is one of the top five biodiversity hotspots in the world. If you're hoping to catch sight of some deer, elephants or even leopards, Yala National Park, Udawalawe National Park or Sinharaja Forest Reserve all make for fantastic options.
Reality: Only if you're lucky!
Needless to say, animals are unpredictable. If you happen to schedule your safari visit at a bad time, you might see only a few random critters (like a peacock or two). You should read reviews and check with rangers or hotel staff on the best times for animal sightings.
Expectation: Turtle hatcheries are cruel and exploitatory.
Sea turtle hatcheries and conservation centres abound in Sri Lanka, especially along the West, Southwest and South coasts. In a number of such hatcheries, turtles are kept in concrete 'tanks' and it seems like they are caught for profitability purposes. We certainly feel a twinge of pity for these forlorn turtles, living in muddy captivity instead of swimming free in Sri Lanka's clear waters.
Reality: Hatcheries and conservation centres aim to conserve and educate.
Hatcheries and conservation centres like the Kosgoda Sea Turtle Conservation Project in Galle hope to familiarise the public with different turtle species and raise funds and awareness for conservation efforts.
These hatcheries usually retrieve eggs from nearby beaches and care for new hatchlings in controlled conditions, as they are prone to attack by predators if left to hatch in the wild. Keeping baby turtles in the hatchery maximises their chances of surviving the critical stages of their early lives.
Most turtles are released when they reach an appropriate age and size. Depending on which hatchery you visit, you might even get to release baby turtles back into the sea (for a fee)!
Our advice for a fun, informative and responsible time at a hatchery is that you do some research on the environment the turtles are kept in, before deciding which one to visit.
Expectation: The weather is balmy, with sunshine all day long
Weather forecasts will tell you that there isn't much variation in temperature in Sri Lanka. While not exactly tropical, average temperature in January – presumably the coldest month – is 27°C, while in summer months it goes up slightly to about 29°C. Sounds like perfect weather for a luggage full of t-shirts and shorts.
Reality: It can get really chilly!
Summer wear should be fine if you're planning to hang around Colombo city or spend most of your time at the beach. But some of Sri Lanka's most beautiful sites and popular attractions are in the cooler central provinces like Nuwara Eliya: check out the tea hills (Sri Lanka is famous for its Ceylon tea!), Horton Plains National Park and the picturesque Devon Falls, among others.
At these high-altitude sites, it can get cold and foggy, with January temperatures hovering around 13°C and going as low as 5°C during the dry season. It would be wise to pack track pants and comfy sweaters if you're planning to do some hiking.
Expectation: You need to hire a driver if you want to make the most of your trip.
Many tourists in Sri Lanka hire a driver to take them around to see the sights for a fixed fee, because it seems difficult to navigate the roads when you're unfamiliar with the language and traffic conditions. It's also faster and requires less planning.
Reality: It's not difficult to get around via public transport!
A driver isn't a necessity, especially if you're tight on cash. Sri Lanka has a reliable and affordable rail network with easy-to-read timetables (you can also find them on the Sri Lanka Railways website) and an organised system of city-buses and long distance-buses. You can generally flag a bus down anywhere, and pay your fare according to where you're alighting. Locals will be happy to help if you're confused!
Or try taking a tuk-tuk for a unique (short distance) journey!
Rich in biodiversity, culture and ravishing natural landscapes, Sri Lanka is the perfect place for an unconventional yet idyllic getaway! Now that you have a better idea of what to expect, it's time to see it for yourself.