Full disclosure: I only started going to the gym when I was in university. Why? Because it was free (on-campus gym) and also because I had a crush on someone who was really into fitness and exercise at that time. Unfortunately, although we worked out together, in the end, we didn't work out #dadjokeoftheday. As disappointing as it was to be gym buddy-zoned, the whole episode did convert me into a fitness freak too.
Looking back, I quite liked my campus gym but there was one issue that really irked me: the music selection. While the gym was well-equipped, it literally only had three to four songs that endlessly looped throughout the day. They weren't bad per se, but hearing Justin Bieber say "we're gonna party like it's 3012 tonight" (guess the song?) for the seventh time within 30 minutes made me want to hurl a dumbbell at the radio.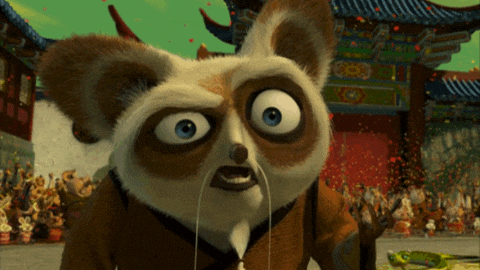 Instead of doing that and earning a lifetime ban, I did what any sensible person would do and created my own workout playlist. Back then, I'd just started listening to K-Pop so 80% of my workout playlist consisted of incoherent Korean words set against upbeat music. And I'm not ashamed to admit it. Love it or hate it, there's no denying that there are plenty of K-Pop songs that are straight fire. 
With many countries, cities, and regions in a state of lockdown (or entering into one soon) due to COVID-19, most of us will have to make do with working out at home to keep fit. So, I've decided that now's the perfect time to update my workout playlist and, lucky you, I've decided to share my selections! Here are 18 K-Pop songs that are guaranteed to help you work up a sweat! 
Music to get you moving (good for cardio, zumba, dance aerobics, and HIIT)
These songs are characterised by their exciting beat that's bound to raise your heart rate and get you in the mood to burn some calories. 
1. Bang Bang Bang – Big Bang (2015)
Let's start off with a bang (ayyy) with this iconic banger! In terms of getting your adrenaline pumping, few songs exude the same raw energy that this fast-paced, EDM-heavy classic does! It's chaotic, loud, and explosive beat makes it the perfect accompaniment for a vigorous cardio session. 
Check out this fun zumba workout using Bang Bang Bang that's sure to help you burn those calories!  
2. Wannabe – Itzy (2020)
Having only debuted in early 2019, Itzy is pretty much the maknae (youngest) group of this list. But despite not having years of experience, this five-member girl group has already produced a number of incredibly popular songs. Their latest title song Wannabe (released in March 2020), is a bass-heavy bop that's another perfect song for cardio workouts. What's more, the lyrics that centre on self-confidence is another motivational aspect that can push you to new heights. 
Here's a simple dance workout that combines cardio and the original choreography. What fun!
3. Boombayah – Blackpink (2016)
Let's be honest, almost every Blackpink song could be a good workout song. However, I must admit that, for cardio, Boombayah is their best one yet. The fierce beat, the pre-chorus build and the eventual bass drop is arguably one of the most satisfying sequences in a K-Pop song in recent years. Besides, this is probably the first ever Blackpink song most Blinks listened to, so there's also a sentimental value too! 
You don't have to be able to dance like Lisa to workout to Boombayah, just follow this awesome routine that combines simple cardio exercises with some of the basic choreography! 
4. Fire – BTS (2016)
Given the meteoric rise of BTS as a global force in K-Pop, any discussion about the genre that excludes this super popular boy group borders on criminal. Thankfully, they have plenty of songs that are straight fire (pun not intended) and perfect for workouts. One of these is Fire, released in 2016. The intense, EDM-heavy beat is just the thing you need to motivate you and get you moving — especially when you're stuck at home. 
5. Dumb Dumb – Red Velvet (2015)
If you thought only fierce songs can be used as a workout song, you're dead wrong. While Red Velvet generally has a cutesy image, some of their songs are pretty fast-paced and can easily make you perspire before you even realise it. Dumb Dumb is one such song. Even though it's not as new as some of the other songs on this list, it's one of Red Velvet's most popular songs, and a great music selection for a vigorous zumba session. 
6. Idol – BTS (2018)
Whether you love them or hate them (be warned, ARMYs are not to be trifled with), BTS gained massive global popularity in 2018 thanks to their song Idol which featured Nicki Minaj. You have almost certainly heard the song on the radio. That being said, the original (without the Super Bass singer) was much more popular. Regardless of which one you prefer, you can easily make a zumba workout out of the track. Prepare to get shredded!
7. Nillili Mambo – Block B (2012)
It's fair enough if you've never heard of this song before. After all, Block B never got to the heights of popularity as BTS did. However, this song is arguably one of their best and — for an Eminem fan like me, — I quite like it because the beat and style of music reminds me of Without Me. It's a consistent, fun, and moderately-paced beat that's perfect for a run on the treadmill. 
8. Not Today – BTS (2017)
If you're looking for a K-Pop song with an exciting beat and inspirational words or phrases you can understand, then Not Today should be at the top of your playlist. Trust me, once the chorus hits, you won't be able to help yourself from starting to jump around. It's that good! Just check out this dance workout routine! Don't you feel your heart pumping already?
9. Daddy – PSY ft. CL of 2NE1 (2015)
Unless you've been living under a rock or you were born after 2012, you definitely remember PSY's most popular song, Gangnam Style. However, even though that was one of the catchiest K-Pop songs ever, Daddy is a much more suitable song for aerobic exercises. We might not all have inherited hot bods from our fathers, but we can certainly get ripped working out to this quirky bop! 
I personally tried this workout and believe me, when I woke up the next morning, my legs had pretty much turned to jelly. 
Music that keeps you pumped (good for weights, strength training, and bodyweight exercises)
Some of the songs in this category are not as fast-paced. Instead, the music inspires you to push through and force yourself to squeeze out "one final set". 
10. Hard Carry – GOT7 (2016)
As the saying goes, go hard or go home. And that's exactly the type of mentality you should be bringing to your home workout sessions. While it may be challenging to workout with what you have without leaving the house, the music in Hard Carry can definitely motivate you and hype you up, especially when you're about to hit that 1,000th push up. (Just kidding, go at your own pace and stay safe!) 
11. Crazy – 4Minute (2015)
If you ask me for a recommendation for "hard" K-Pop songs, honestly, this is the first song I'd think of. You might think all K-pop girl groups are cute and cuddly, but 4Minute was far from that. While they were active, they truly were the group that challenged gender stereotypes with their music in the K-Pop industry. Five years later, and I still listen to Crazy whenever I need to get myself fired up. If you just listen to the first 20 seconds, you'll see exactly why. 
12. Eclipse – Moonbyul (2020)
For those not in the know, Moonbyul is the main rapper of the girl group Mamamoo who are famous for their pristine vocals and fun-loving image. With this solo track though, Moonbyul departs from her group's image and produces a fierce track anchored by an exciting rhythm and beat. Even the music video screams empowerment! 
13. Adios – Everglow (2019)
I'll admit, I don't know much about the girl group Everglow. That being said, Adios is one of those songs that I've recently added to my workout playlist. The music is exceptional and the rhythm is perfectly balanced. It feels as though there's a lot of raw power in the song, but rather than let it run wild throughout the entire song, it is released in controlled bursts, which really gets the adrenaline pumping! #eargasm
14. Danger – Super Junior D&E (2019)
K-Pop veterans will all know that Super Junior have been around for a very, very long time. But just because they've been active for a long time doesn't mean that they've lost their edge! Danger, released by members Donghae and Eunhyuk, feels like an extremely empowering song. When I listen to it, I feel like a total badass. And trust me, when your body is aching all over, it's this kind of feeling that will keep you going.  
15. BOSS – NCT U (2018)
Speaking of songs that inspire you, BOSS by NCT U is literally about being a boss in your own right. It's not as loud, fast-paced, or chaotic as most of the songs on this list, but it still has that element of power that keeps you going. Sometimes, when it rains, I prefer working out with music that's relatively calmer, and BOSS certainly fits the bill in that regard. 
16. Stuck in My Head – Twice (2019)
Twice, along with Blackpink and Red Velvet, are arguably one of the most popular K-Pop girl groups in the world. While their songs often veer towards the cutter side of the K-Pop scale, they also occasionally release headbangers too. Stuck in My Head is one of them. While it's not a title track (though I personally think it should be), it's still a popular song among their fans and boasts an awesome, heart-pumping beat to boot. There's a reason why Twice opened all of their Twicelights World Tour concerts last year with this song. 
17. Kill This Love – Blackpink (2019)
When you compare songs by the current generation of K-Pop girl groups, no other song is as memorable as this ensemble by Blackpink. From the goosebump-inducing trumpet sounds in the intro to the jaw-dropping dance break, everything about this song is designed to make you move to the beat. It's no wonder that this song is currently the record holder for the fastest music video to hit 100 million views (in only three days!) on Youtube! #Blackpinkcomebackwhen?
18. Born Hater – Epik High ft. Beenzino, Verbal Jint, B.I, MINO, BOBBY (2014) – explicit language warning
Sometimes, to get hyped and fired up, words work just as well, if not better, than music. Epik High is one of the OG K-Pop hip hop groups, and their songs are generally more westernised than most. While they've produced several classics over the years, Born Hater is probably one of the best for workouts. As you might have guessed from the title, the song is about dealing with haters, and given the number of English words in it, the lyrics will definitely motivate you. 
Get moving!
And there you have it, 18 K-Pop songs that should be on your home workout playlist! Just because going to the gym isn't possible for most of us right now, it doesn't mean you have to give up on your fitness goals! Let the songs on this list motivate you to keep grinding and be the best you that you can be. Fighting!