Pet cafes are all the craze in the world nowadays. Dog cafes? Check. Cat cafes? Double check. Reptile cafes? Penguin cafes? Owl cafes? You name it, the world's got it. But wait a minute… Did you know that Bangkok has a Husky Cafe? Yup, you got that right – no longer do you have to travel to the Arctic for some husky action; you can have some in sunny Bangkok!
Also read: 12 Things to Do in Bangkok That Do Not Involve Shopping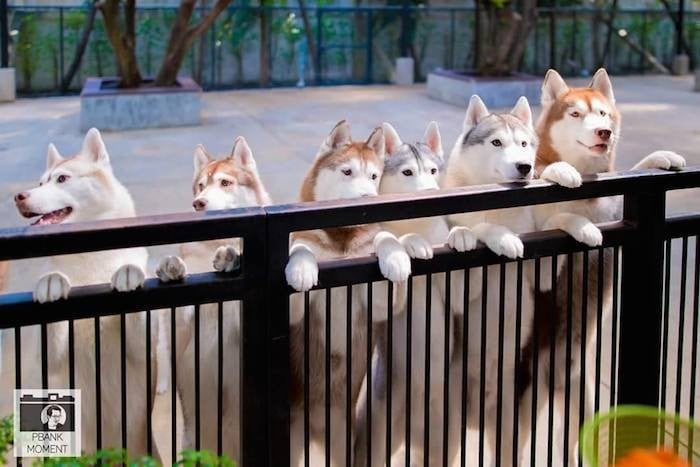 Image credit: Neverland Siberians
Neverland Siberian True Love Café in Bangkok is truly, truly a dog lover's heaven. This charming cafe is home to 25 gorgeous huskies, 2 Australian Shepherds, 1 Japanese Akita and 1 little Shih Tzu, all of which are part of a big fluffy family.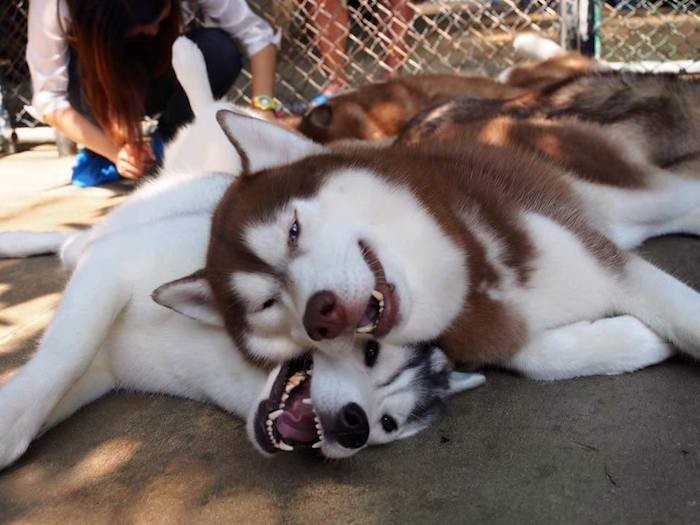 Image credit: Neverland Siberians
The huskies are split into three pens – apparently the different groups of huskies are "enemies" and will fight if put together. Yikes!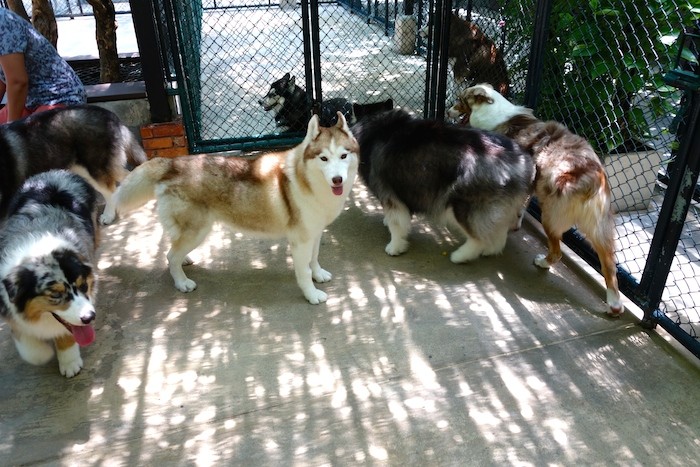 Whichever pen you go to, the huskies are fluffy, adorable, and ready to mingle!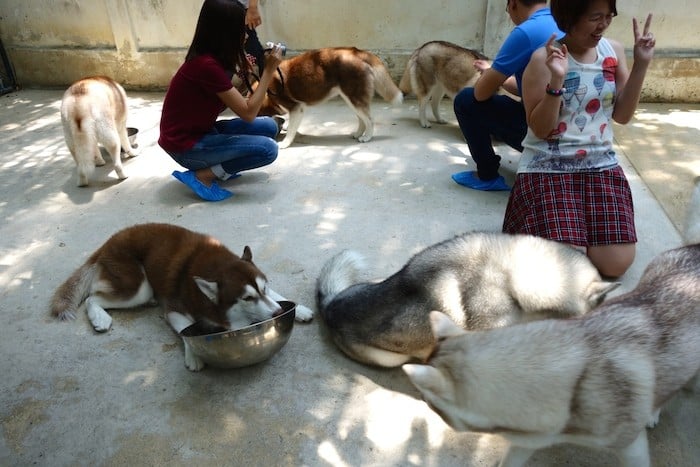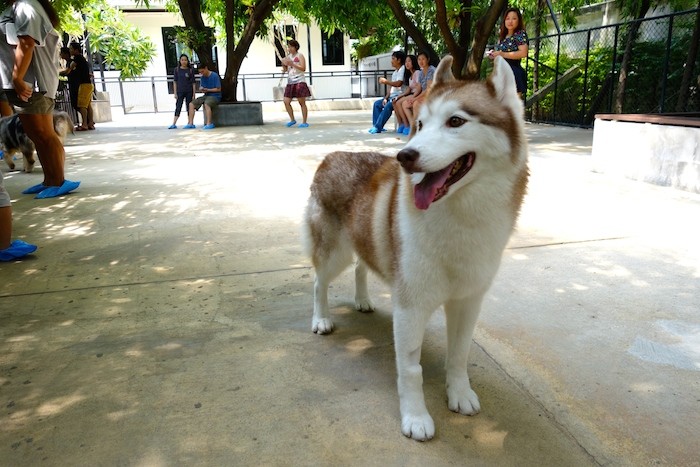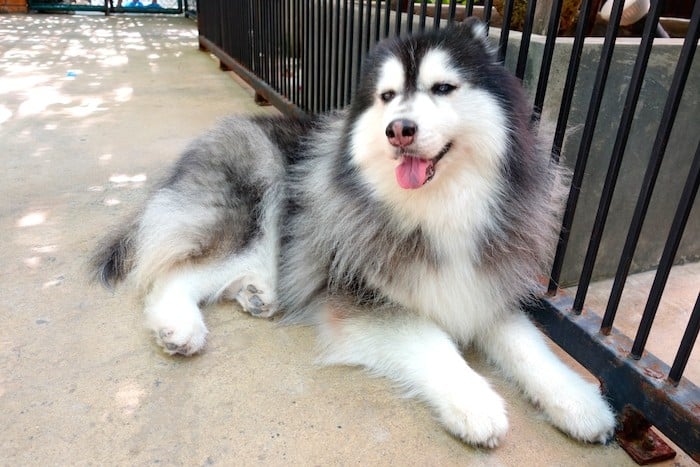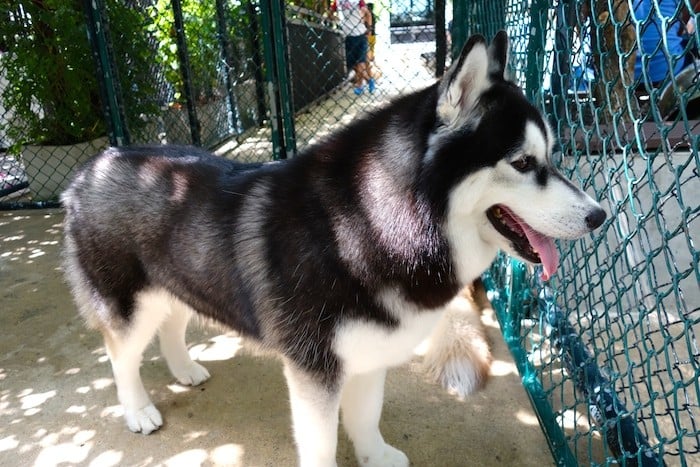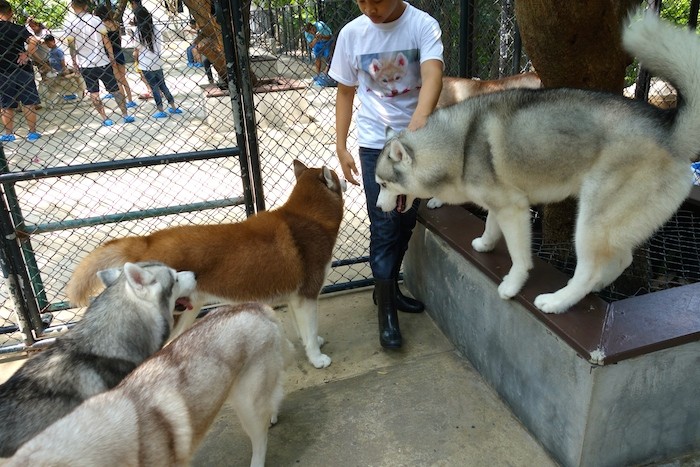 Remember the overwhelming Bangkok heat? Well the huskies definitely feel it too, and are given ice cubes to munch on. They are only let out three times a day for an hour each, and are kept in air-conditioned houses the rest of the day. Someone give them an ice coconut!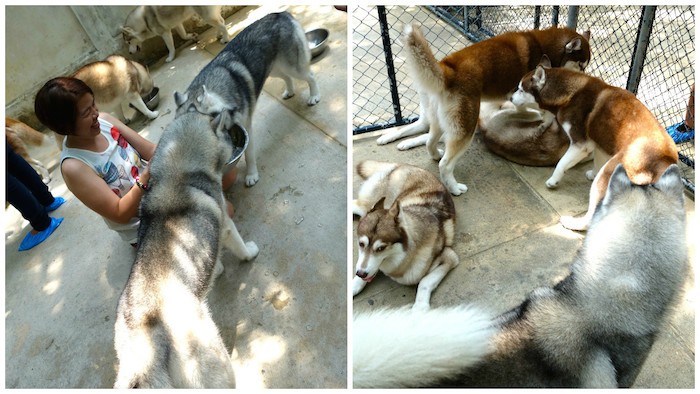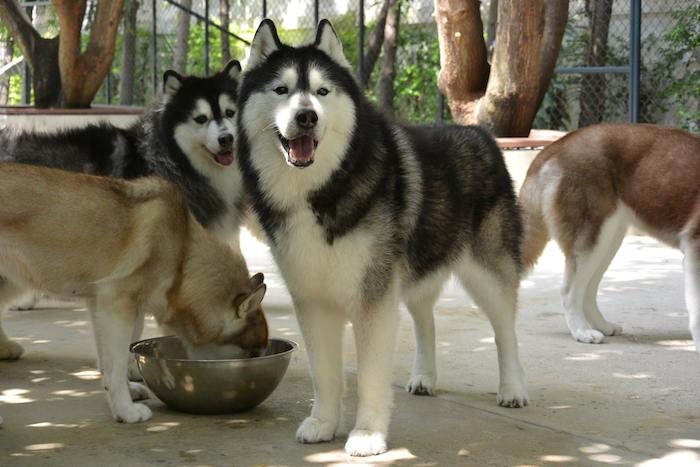 Image credit: Neverland Siberians
These dogs are more than willing to pose for photos and selfies, so get your woofiest smiles ready!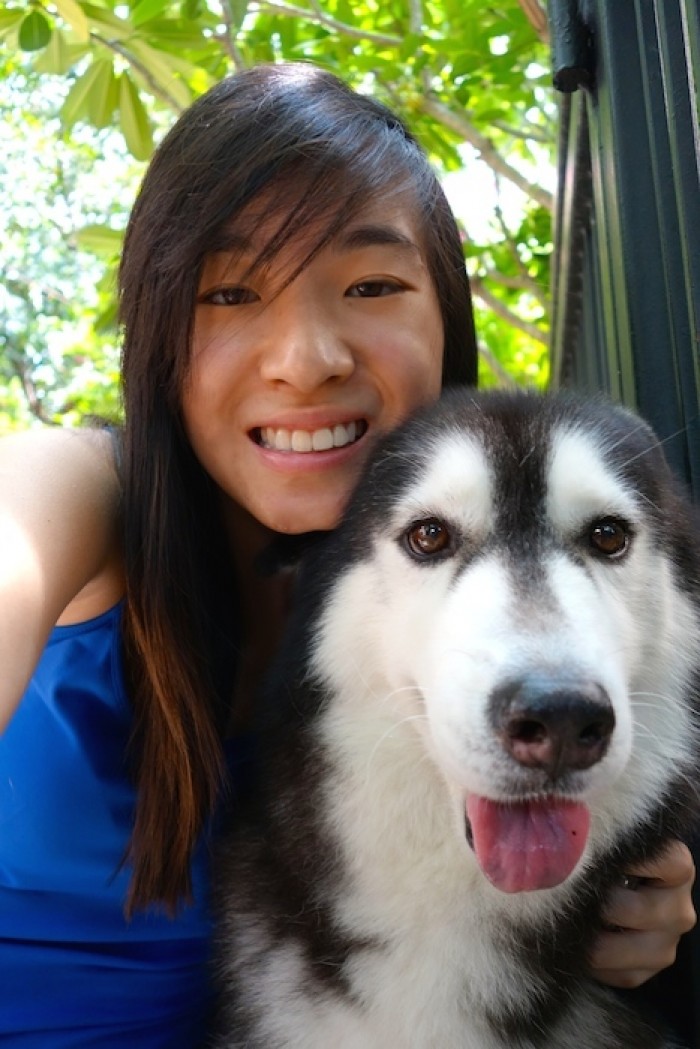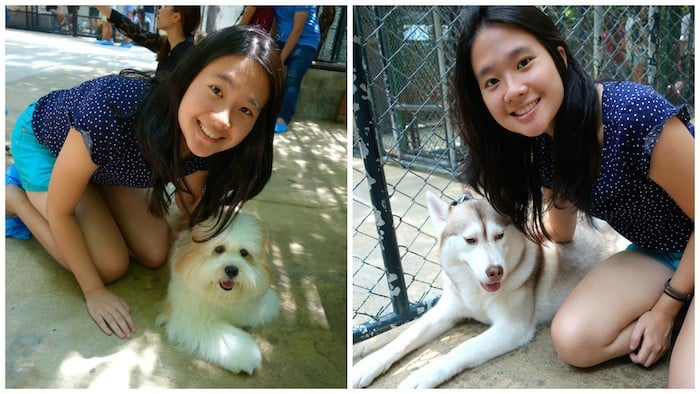 They'll let you pat them and give them belly rubs, and they'll plonk their furry behinds right next to yours. Someone say: ADORABLE!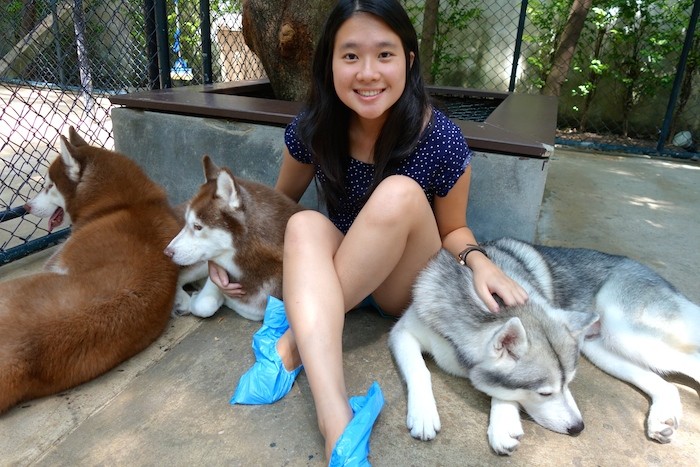 Oh and when mealtime arrives, you're in for a treat. The dogs come running for their meal, and boy do they run!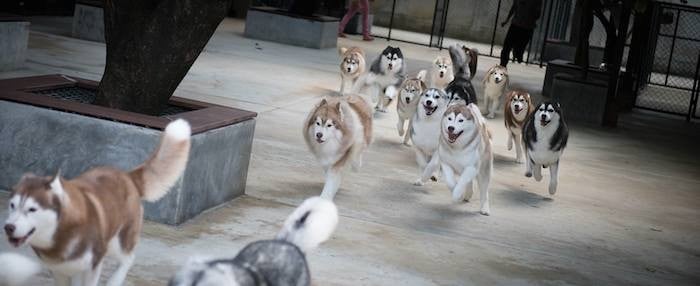 Image credit: Neverland Siberians
If you're lucky, you might just be there during Baby season! Awwww!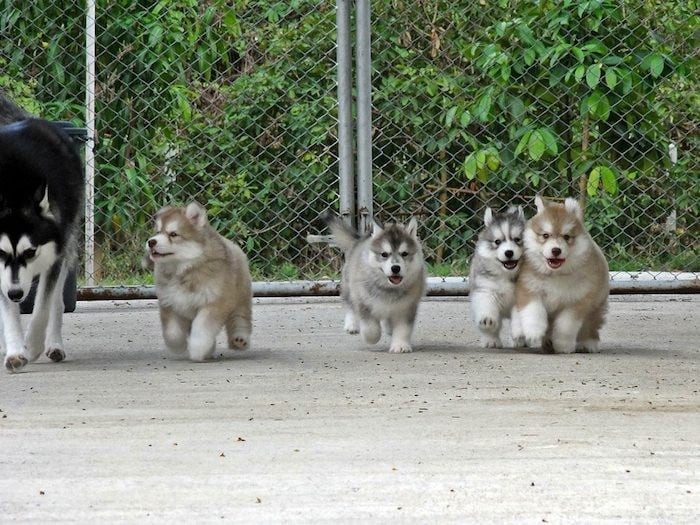 Image credit: Neverland Siberians
Check this video out to see them in action:
Unless you're a compulsive cat person with a personal vendetta against dogs, trust us when we say you'll fall in love with this husky cafe and never want to leave. Move aside shopping and mango sticky rice, this husky cafe is the reason you want to book your next trip to Bangkok today!
How to get to Neverland Siberians True Love Cafe
The cafe is open from Tuesday to Sunday (closed on Monday), and the huskies come out to play three times a day. The golden hours are:
Round 1: 12.30pm to 2.30pm
Round 2: 3.30pm to 5.30pm
Round 3: 6.30pm to 8.30pm (Friday to Sunday only)
Nearest BTS Station is BTS Ari, where you can take a taxi or a tuk-tuk to the cafe. Here's a picture of their address to show your local taxi/tuk-tuk driver!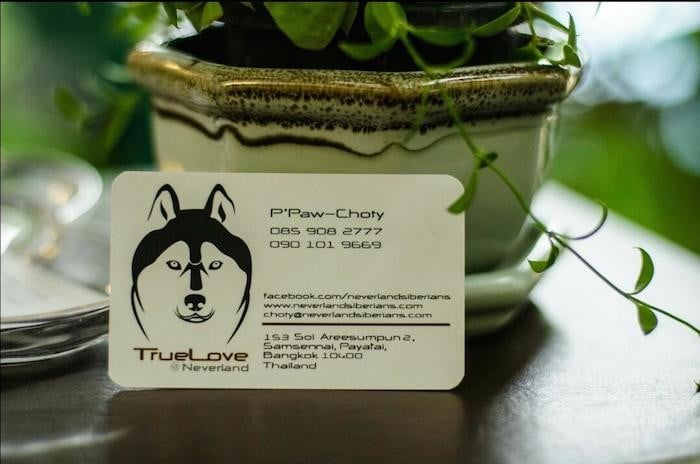 Image credit: Neverland Siberians
If you like to walk, knock yourself out but be warned that it is a 20 to 30-minute walk from the station under the sweltering heat!
Interaction with the huskies is restricted only to paying customers, so you have to order either one of their set meals or a dessert. Visitors looking to play with the huskies have to put on sanitary footwear and thoroughly wash their hands before entering the pen. You might want to come earlier to wolf down your meal before husky playtime – but who are we kidding, you probably won't even taste what you're eating due to the excitement!
You can call ahead (085-908-2777 or 0-2617-2832) or drop an email ([email protected]) to make a reservation, or simply turn up and request a table on the spot! Weekends are fairly more crowded, so it's recommended to make a reservation to secure your spot and avoid disappointment.
Make sure you visit the Neverland Siberian True Love Café during your next trip to Bangkok, you'll definitely have a husky good time!
Also read: What to do in Bangkok: A 3 Day Itinerary