Contributed by Travellernat
When the city of Hong Kong comes to mind, all I can think about is food, glorious food! Every corner of Hong Kong is filled with food – from dim sum to roast meat and traditional tea, the list is never ending! With the help of a local friend, I had the privilege of hunting down some awesome food places that offer delicious food at reasonable prices. Here are six insider tips to note when travelling to Hong Kong!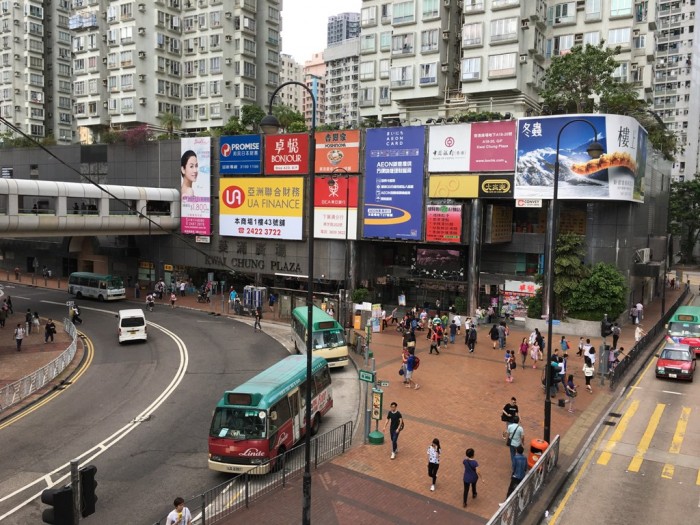 1. Where to eat
Planning to hunt for local Hong Kong delicacies in Mongkok? Unbeknownst to many, there is another area that trumps Mongkok in every way.
Kwai Chung Plaza is located away from the centre of Hong Kong, but offers the same things that Mongkok offers, but at a much cheaper price. To get there, take the subway to Kwai Fong Station. Here are three food/beverages that you must try at Kwai Chung Plaza!
Cold noodles! You can choose to add various ingredients, such as squid, chicken, corn, barbecue sauce or sausage, for HKD 1.50 (SGD 0.30) each.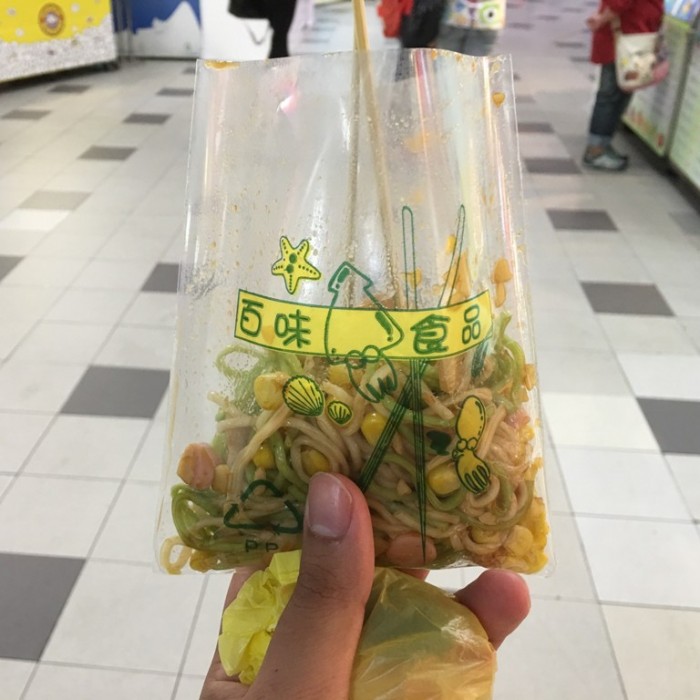 Just opposite the cold noodles store, you will find a store selling grilled squid, cuttlefish balls, intestines and other grilled food at affordable prices. We bought some meat balls, squid, pig intestines, and some fish cake for less than HKD 50 (< SGD 10). What a steal! If you are not a fan of spicy food, just tell them not to add any chilli.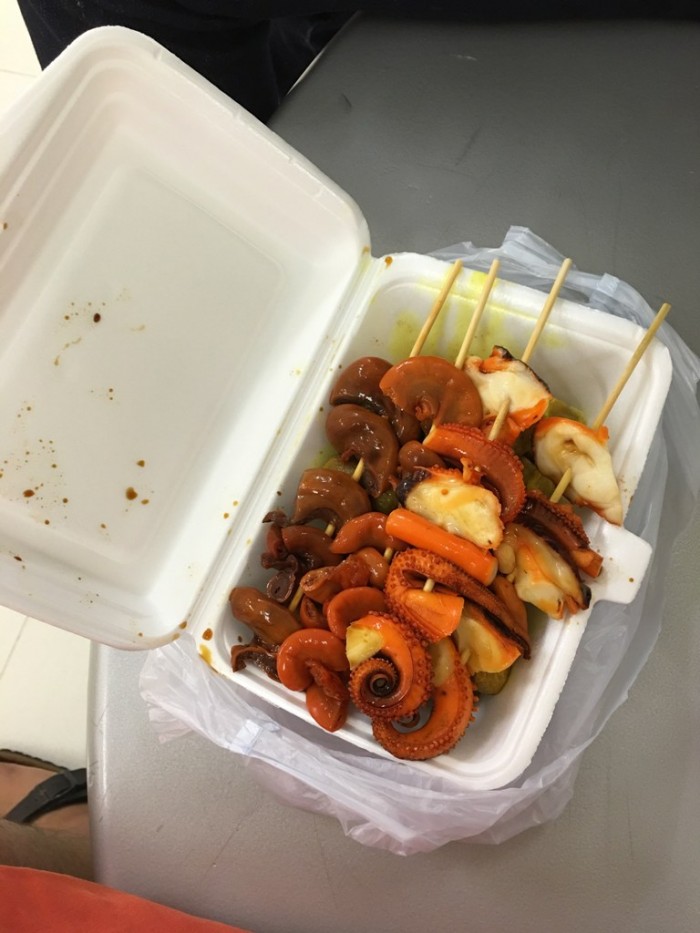 Along the link bridge on the second floor that connects Kwai Chung Plaza to the other shopping centre, you'll find a vendor selling a coconut shake! I'm not a fan of coconut, but this famous coconut drink has definitely won me over – that's how awesome it is! This particular coconut shake can be found in many locations, but it's sold cheaper here than in Mongkok.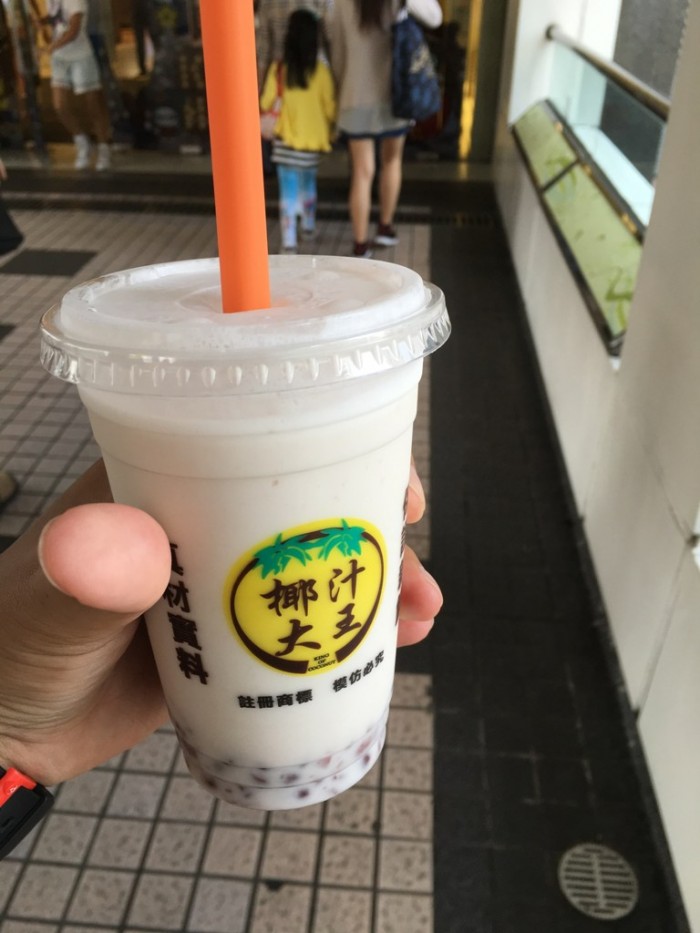 2. Where to find the best dim sum
Indulge in one of Hong Kong's most popular local delicacies – dim sum – at One Dim Sum. This restaurant is tremendously popular, so be prepared to wait; we went at 1.30pm and had to wait about 1 hour before we could even enter! The outlet can only accommodate about 25 people, adding to the waiting time. The restaurant is located near Prince Edward Station, Exit A. We like the squid here best, with the meatballs coming a close second.
Address: Shop 1 & 2, G/F, Kenwood Mansion 15 Playing Field Road, Prince Edward
3. Where to get your tech fix
Calling all tech enthusiasts looking to buy electronic devices! Head to Sham Sui Po station, exit D2. Look for Golden Computer Arcade, which is an electronic heaven. The Arcade sells all kinds of electronics, computers, as well as peripherals – all of which are sold at cheaper prices! Compared to Singapore, a new Xbox game can be up to 5–15 dollars cheaper. Many of the stores at the Arcade sell computer parts as well, making this a one-stop location for all your electronic needs!
4. Where to shop
Instead of braving the crowds at Hong Kong's many shopping malls, or even at Mongkok's Ladies' Market, check out Fa Yuen Street Market – a local gem still untouched by the tourist hordes. At Fa Yuen Street, you'll find a massive range of products sold at amazingly cheap prices – and most of them cheaper than those found at Ladies' Market too! From clothes to sunglasses and accessories, Fa Yuen Street Market has something for everyone!
Also read: A Simple 3-Day Hong Kong Itinerary for Your Long Weekend Trip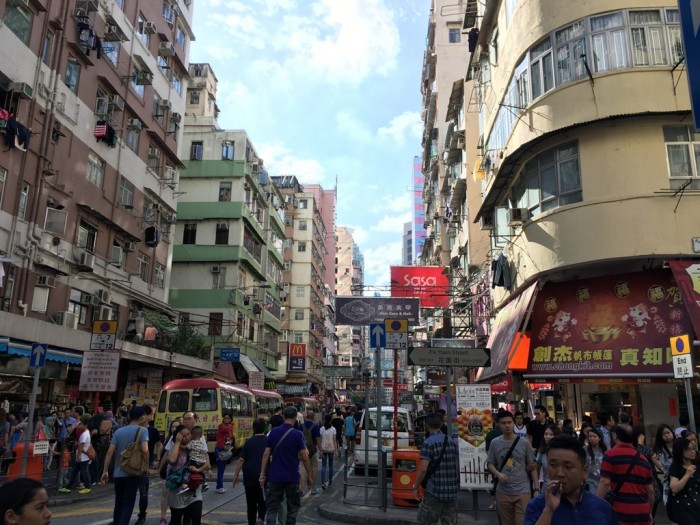 5. Where to explore
For those planning to take the Peak Tram, explore Madame Tussauds Hong Kong, and take in a panoramic view of Hong Kong from Sky Terrace 428, there is a special combo that allows you to do all three at a discounted price. It's recommended to purchase your tickets online, so you're able to get access to various discounts and skip the long queue at the ticket office! Head to the Sky Terrace 428 at the Peak around 5pm to stake out a good spot to get a good view of the sunset over Hong Kong City. It tends to get crowded when the sun sets, so do go early to grab a good spot!
6. Transport
Transport wise, if you are staying for a period of three days, the Airport Express Travel Pass (AETP) would be a good option, as it gives you unlimited rides for three consecutive days. The AETP costs HKD 300 (SGD 55), offering great savings as a return trip on the Airport Express will already cost you HKD 200 (SGD 37). A single trip on the MTR or the bus costs a minimum of HKD 20 (SGD 3.70), depending on distance. Hence, if you make at least one return trip everyday for three days, you'll be able to save a substantial amount with the AETP! The AETP is only available for tourists.
For a stay more than three days, however, you'd be better off with the Octopus Card. Every trip with the Octopus Card will give you a 5–10% discount off single trip tickets, making it a viable option! The Octopus card can be used on both the MTR and buses.
Also read: Hong Kong Bucket List: 20 Things Every Traveller Must Do
So on your next trip to Hong Kong, ditch the touristy agendas and plan your trip with these insider local tips, guaranteed to make your stay a truly enjoyable one!